How To Make Your Own Planters For Free, Using Stuff You Already Have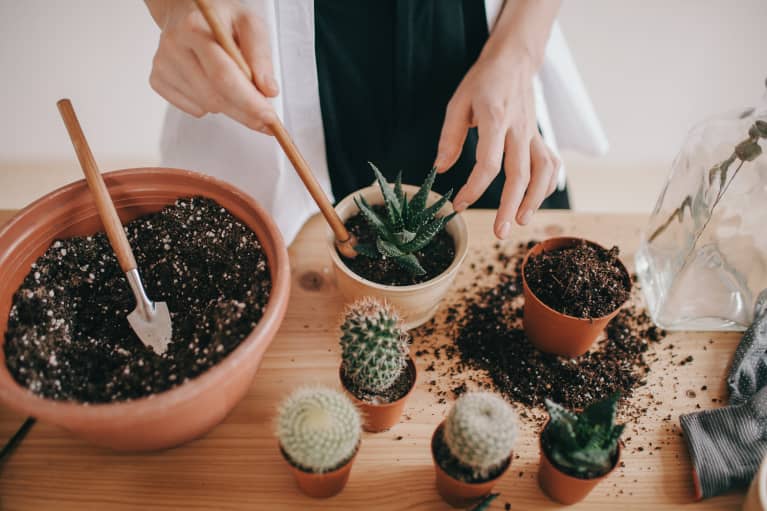 Houseplant obsessions can be expensive—especially if you're a sucker for ceramic pots that can cost a pretty penny. We're all about splurging on a special home for your greenery every once in a while, there are plenty of ways to make your own without buying a thing. Here are 10 fun ideas for upcycling odds and ends into palaces for your favorite plant pal.
When your candle burns down, it's the jar's time to shine. Depending on the material, they can be used for anything from a pen holder to a tumbler to a planter. Just pop your jar in the freezer overnight to loosen up any remaining wax and add your greenery from there.
Mason jars can do it all: Carry our beverages, transport our lunches, and, yes, display our plants. Pro tip: Since they don't have holes in the bottom, put a layer of small rocks underneath your soil to prevent water from collecting and causing root rot.
Empty egg cartons with the tops removed are the perfect vessel for storing little seedlings until they grow up.
Anyone else feel guilty throwing out empty kombucha bottles? Your favorite fizzy beverage can live on when you use its glass to propagate plant stems in water before transferring them to a pot. (Need a refresher on how propagation works? We've got you covered.)
Save your favorite bottle to use as a vase for flowers or—if you're feeling crafty—(carefully!) cut off its top to turn it into a unique planter.
Chances are you've accumulated at least one of these at some point. While they're perfectly lovely planters on thier own, you can also dress them up with a fresh coat of paint. When mbg spoke with Maggie Bailey of Floom, an online plant shop that delivers to LA, NYC, SF, Chicago, and Houston, about her favorite inexpensive ways to dress them up, she said that she loves putting a layer of moss or pebbles over the top of the soil, too.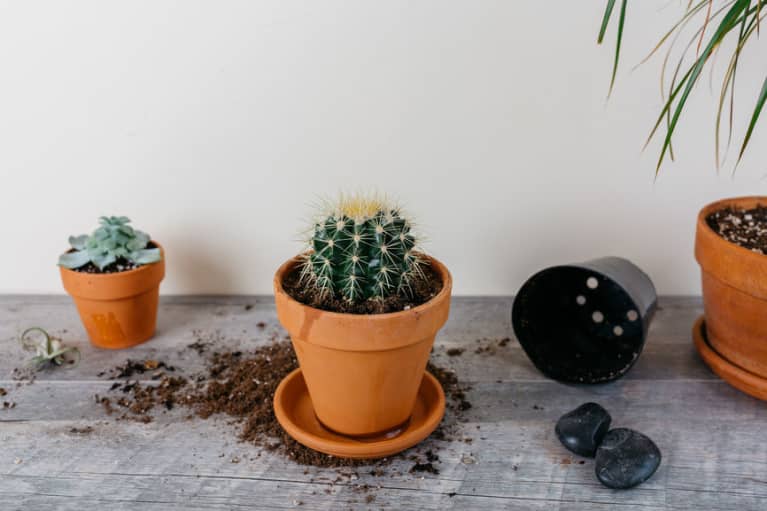 8. Chipped tea cups or coffee cups
Cups not exactly safe for drinking anymore? Your plant will still love 'em. Placing a few complementary cups next to each other can make for a really cute windowsill garden.
An old and rusted pan could practically house a whole garden of little seedlings. Spotted on Pinterest: The most genius way to place it if you have outdoor space.
Coffee cans are a perfect size for lots of plants, and a fresh coat of paint can give them new life. Follow Pillar Box Blue's lead and use gold spray paint and a hammer to turn a few of them into an artsy array.