Fresh vs. Frozen Produce: When To Pick One Over The Other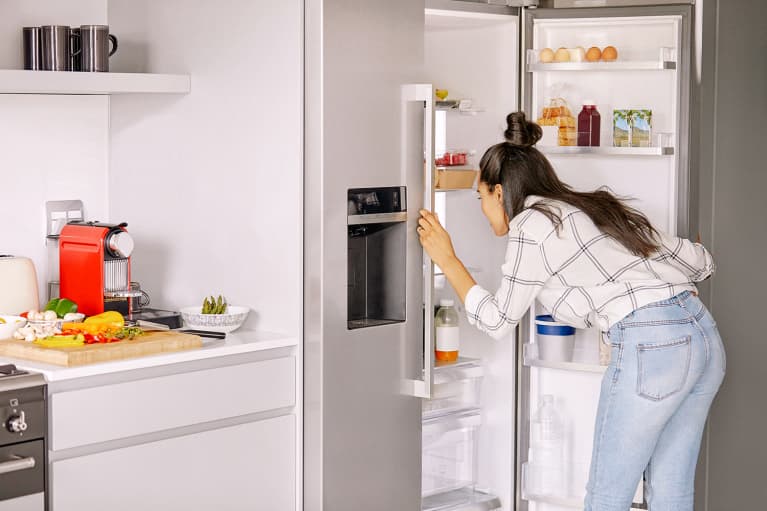 Our editors have independently chosen the products listed on this page. If you purchase something mentioned in this article, we may
earn a small commission
.
There's a common misconception that frozen fruits and veggies are not as healthy as their fresh counterparts. As long as there are no additives, frozen produce is actually just as nutritious as fresh (and sometimes even more so).
Because one isn't inherently better than the other, it can be tricky to decide between fresh or frozen produce. According to a TikTok from clinical dietitian nutritionist Steph Grasso, M.S., R.D., what's most important is choosing the option you're more likely to eat.
To help you make a more informed decision, Grasso recommends asking yourself the following questions:
If your recipe calls for a vegetable that's not in season, it's best to opt for frozen. "Frozen foods are actually picked at the peak of their ripeness," Grasso explains, "and then it's flash-frozen, which locks in the majority of its nutrients."
Take corn, for example. If you're shopping for corn in the summer, fresh is generally the way to go. If you're shopping in the winter, though, frozen corn will be the more flavorful option. (Here: a guide for seasonal produce.)
According to registered dietitian and mbg Collective member Maya Feller, M.S., R.D., CDN, the general rule of thumb for storing produce and eliminating waste is first in, first out.
This is especially important for produce, like spinach and berries, which are quick to spoil. If you know you won't eat these less-resilient foods within the first week, consider buying frozen. If you're shopping for citrus, potatoes, onions, or apples, however, Feller says those tend to have a longer shelf life and will probably be OK fresh.
4.
What's easier to prep?
When it comes down to it, are you really going to peel and chop those carrots, or would you be more likely to cook with them if this step was done for you? There's no right or wrong answer to that question. "Buy what works best for you," Grasso says.
Next time you're building your grocery list, or browsing through the supermarket aisles, think through these four questions. Doing so may help you make a more thoughtful decision, which can keep you from wasting food and may even encourage you to eat a more nutritionally diverse diet.