How To Comb Through Niacinamide Products + FAQs, From Cosmetic Chemists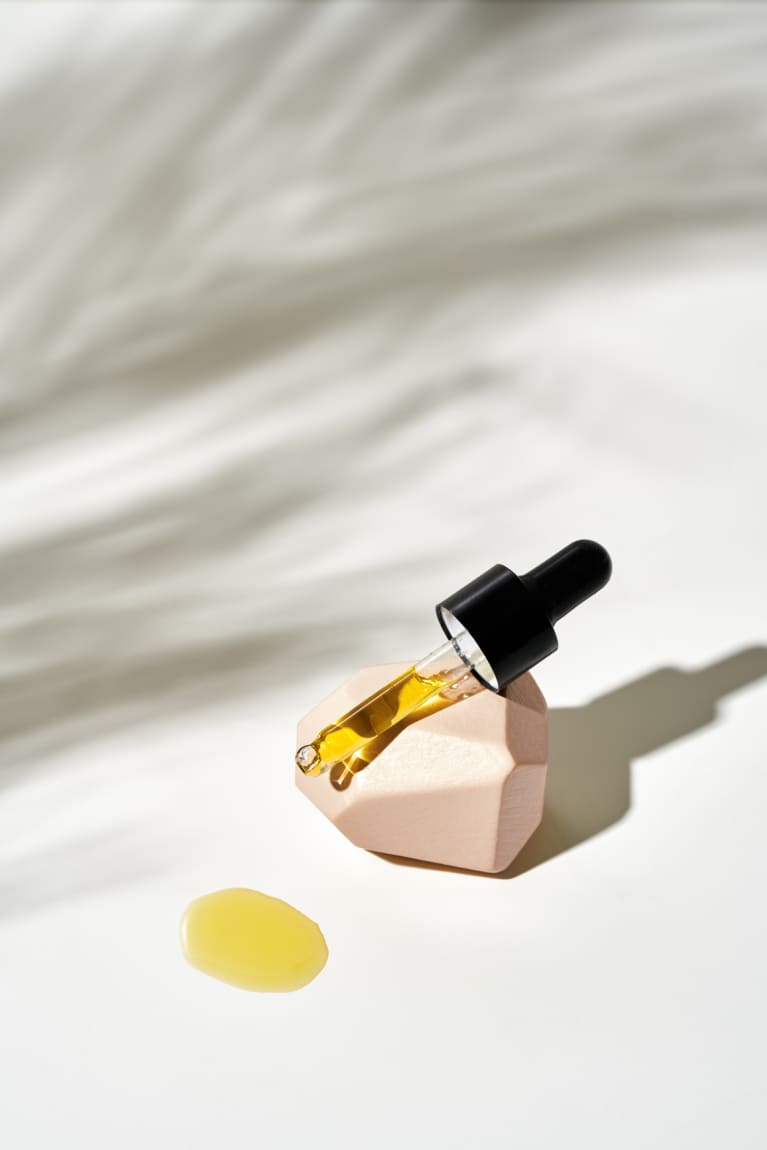 Our editors have independently chosen the products listed on this page. If you purchase something mentioned in this article, we may
earn a small commission
.
Niacinamide really does seem to do it all. For dry, compromised skin, niacinamide can help support a healthy skin barrier. For oily skin types, it can assist with oil control. It can even help tackle unwanted pigmentation and uneven skin tone. All of that at just about a 2 to 5% concentration. So, how do we get this ingredient into our routine?
How to choose a niacinamide product:
1.
Check in with your existing routine.
Start by reading the labels on your existing products. You might be surprised to find that you already have a few products in your arsenal that contain this ingredient. The key to incorporating niacinamide into your routine is to make sure you don't end up overlaying too many niacinamide products. Because it's such a prolific ingredient, you'd be surprised by how easily you can overdo it without even realizing you've been layering eight niacinamide-boosted products.
2.
Aim to get niacinamide in your moisturizer.
One of niacinamide's greatest strengths is that it can play nice with everyone. Instead of dedicating a whole product step to a niacinamide serum, consider a chemist-favorite move and leave niacinamide to your moisturizer. Plus, you end up saving yourself a step in your routine. Time is money, people!
3.
Scan the ingredient list.
Always give the ingredient list a quick scan. If the product doesn't list a percentage, look for niacinamide in the top seven or so ingredients for an effective level. Other than that, niacinamide is really one of the most easygoing actives. There really isn't much else to consider formula-wise, other than personal preference. It's a truly chill fellow.
Q: I found this cream that's 30% niacinamide. What are your thoughts?
A: There is such a thing as too much of a good thing in skin care. Most niacinamide studies use 2% to 5% of the ingredient. There's no reason to think 30% niacinamide is six times as effective as 5% niacinamide. You're more likely to irritate your skin with ultra-high concentrations than anything else.
Q: Are all niacinamide products alike?
Q: Is there a difference between the vitamin B's used in skin care products?
A: The two vitamin B's commonly found in skin care are niacinamide and panthenol, two completely different molecules. While panthenol doesn't fight pigmentation like niacinamide, it's a much better hydrating ingredient. We love the combination of the two!
Q: Will niacinamide over-lighten my skin if I overuse it for hyperpigmentation?
A: Nope! It regulates pigment transport but won't stop it.
Q: Can too much of it lead to excessive oil control?
A: Nope! This is the coolest thing about niacinamide. Because it actually improves barrier function. So it regulates sebum and improves hydration at the same time.
Adapted from Skincare Decoded: The Practical Guide to Beautiful Skin by Victoria Fu and Gloria Lu. Copyright 2021 Weldon Owen.