Want To Drink More Tea? Here's A Swap Based On How You Take Your Coffee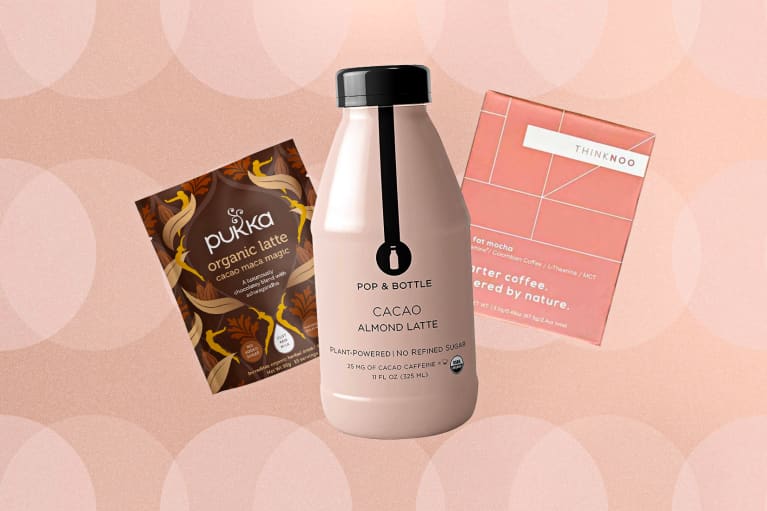 Our editors have independently chosen the products listed on this page. If you purchase something mentioned in this article, we may
earn a small commission
.
One of the most popular (and potentially the most difficult) feats when the new year rolls around is to quit the caffeine. After the first of January, it seems that each year people gain a newfound purpose to cut back on the energizing yet addicting elixir that is coffee.
But if you love the taste of coffee, and the energy boost that comes with it, it can deter you from this caffeine-free goal. If you're one of these coffee-obsessed individuals, don't fret. Here are eight blends to trim down the caffeine, tailored to you and your personal coffee order. Whether you opt for a sweet latte or a strong black cold brew, here are the swaps that will keep you satisfied and full of energy.
If you like your lattes extra sweet
This blend of herbs mirrors the taste of a cozy hot chocolate but will energize you like a morning java. Maca is great for sustaining energy, while the rich cocoa makes it taste like a treat.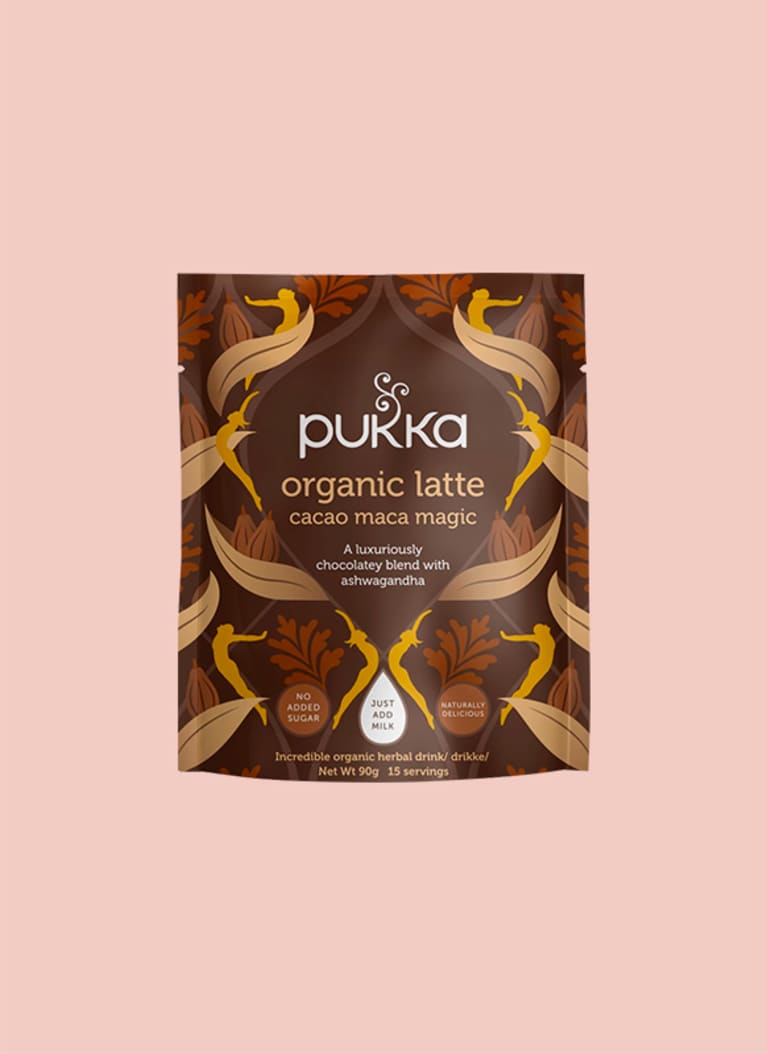 mbg
If you opt for iced coffee—even in winter
If you're one of those fearless individuals who sips on iced coffee in the middle of a blizzard, this caffeine-free refrigerated latte is the thing for you. It'll give you that "iced" fix without the shakes of a strong cold brew.
Pop & Bottle Cacao Almond Latte, $53.99/12-pack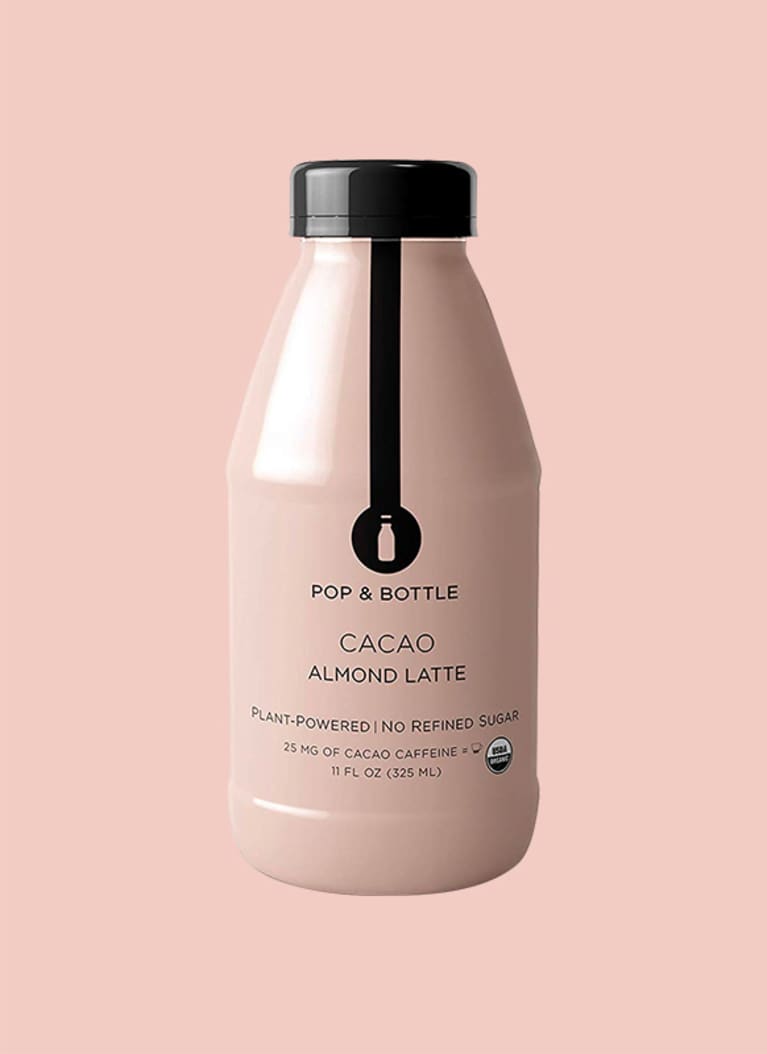 mbg
If you like black coffee, no exceptions
We know there are some people who just love the taste of coffee and won't settle for anything less than a good cup (or three) of joe. To keep that strong flavor, try this blend from Mud\Wtr. It has one-seventh the caffeine, but with ingredients like reishi and masala chai, you'll feel energized and clearheaded all day long.
Mud\Wtr, $40/kit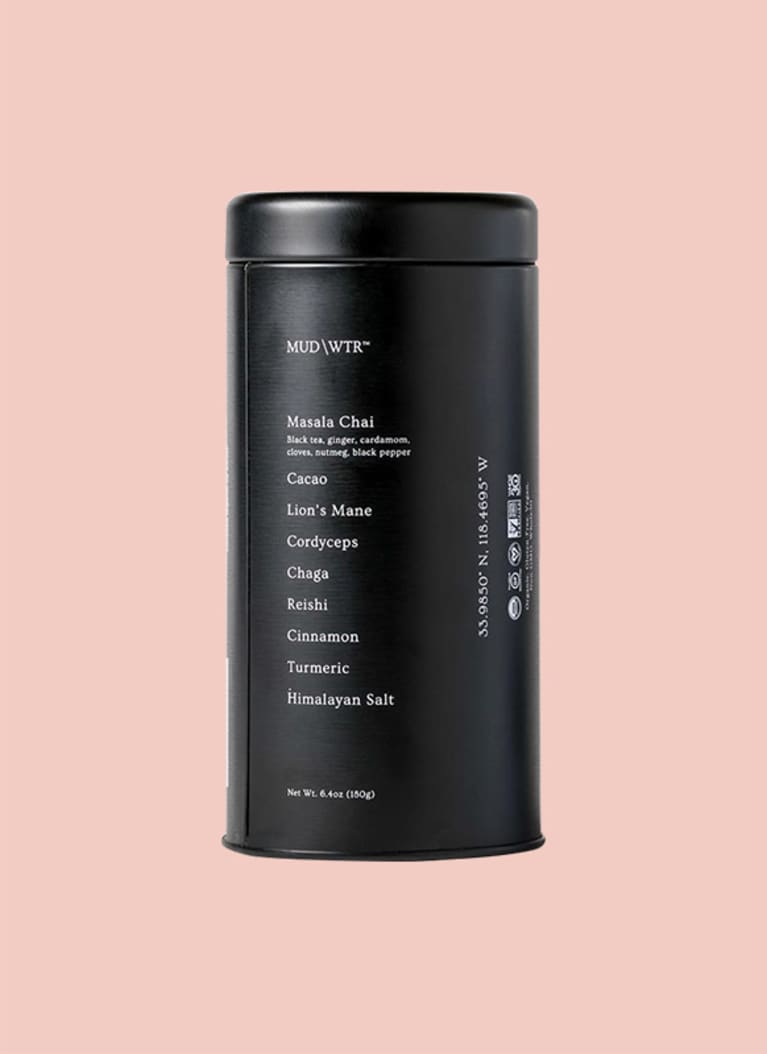 mbg
If you love the seasonal drinks
Whether you opt for those pumpkin-spiced sips or you like your drinks sugary all year long (we don't judge), this vanilla spice beverage has got you covered.
Yogi Tea Vanilla Spice Perfect Energy Tea, $6.86/box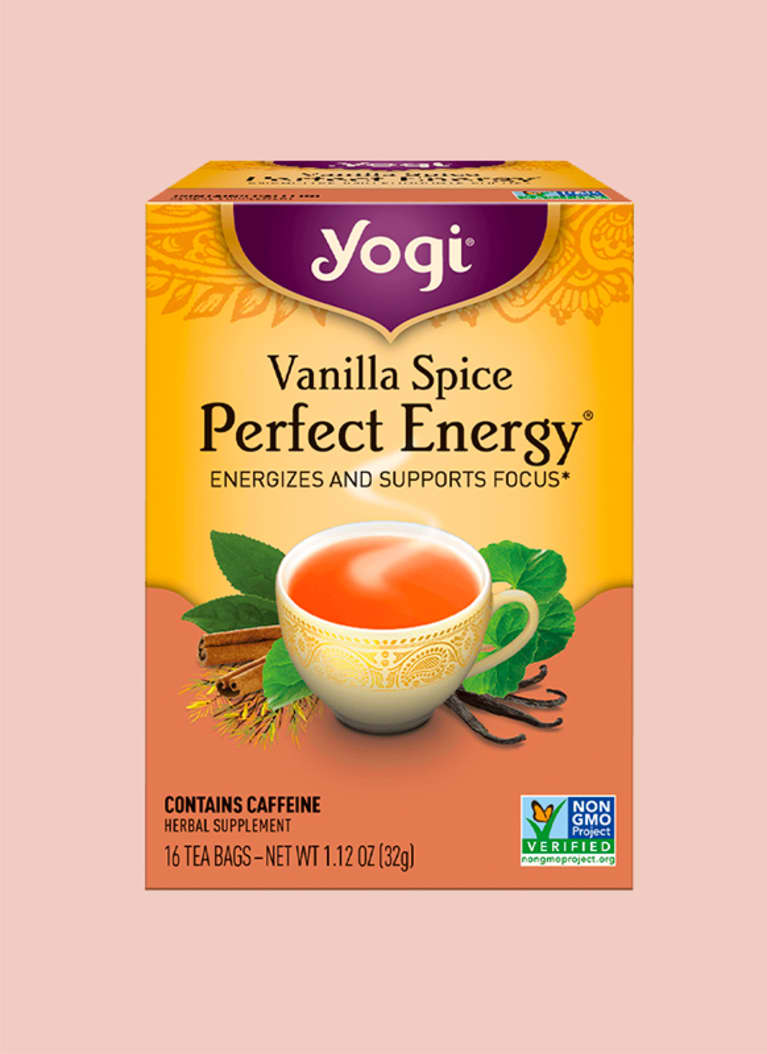 mbg
If you've got a thing for bulletproof coffee
Adding healthy fats like coconut or MCT oil to your coffee has become all the rage these keto-inspired days. ThinkNOO's keto-friendly blend already includes a healthy balance of MCTs, taking that extra step for you.
ThinkNOO The Fat Mocha, $12.50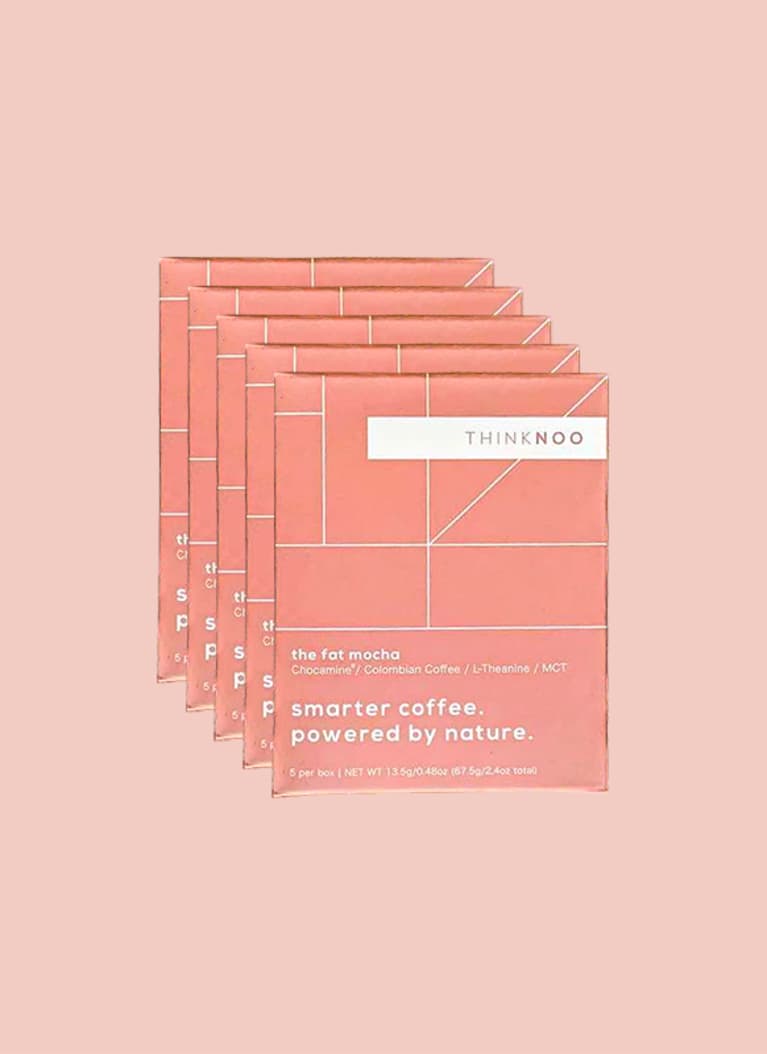 mbg
If you have an affinity for caffeine
These GAIAM cartons are sure to give you your caffeine fix without going overboard. You won't get the delicate latte art, but you will get 38 to 42 mg of natural caffeine per carton. They'll give you that energy boost you need without the 3 p.m. crash.
GAIAM Lemon Organic Green Tea, $19.99/six-pack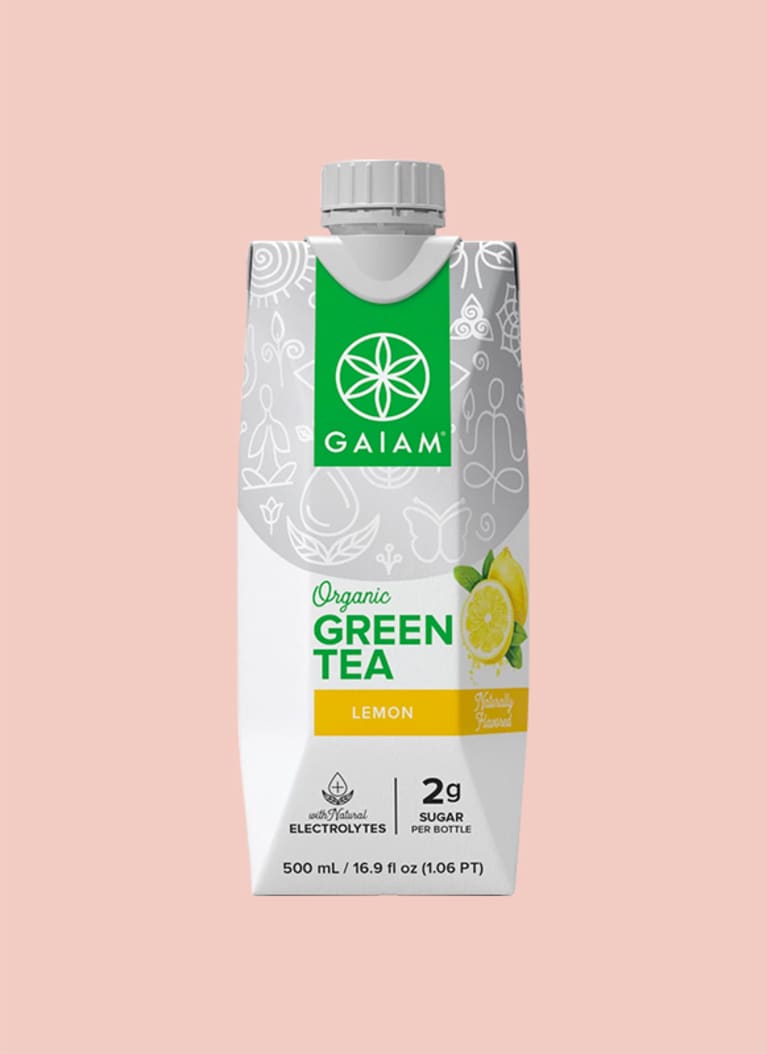 mbg
If you love a good "dirty" chai latte
If you're partial to a spiced chai, this aromatic blend is right up your alley. It's got those warm, chai-inspired flavors with the digestion-friendly support of dandelion root and probiotics. Flavorful and functional, if you ask us.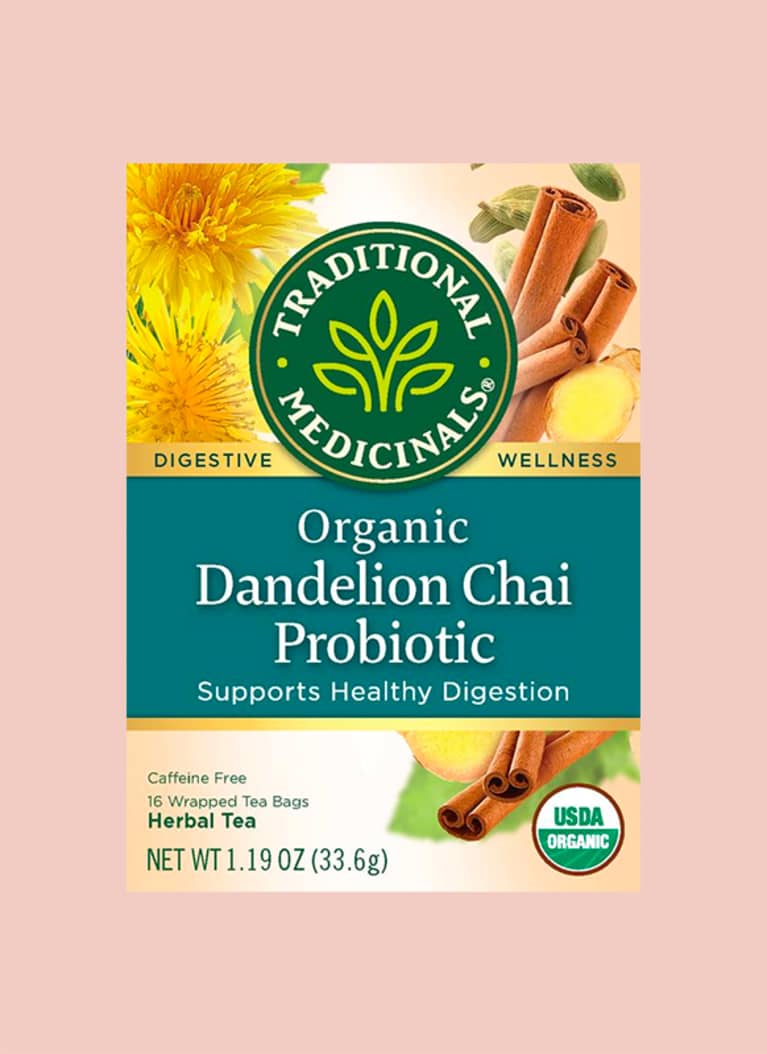 mbg
If you're a nitro fan
If you're trying to find a swap for a foamy nitro coffee, add this crisp kombucha tea to your morning rotation. Fermented with probiotics (and an energy boost from black tea), this drink will satisfy any craving you have for a fizzy roast.
KeVita French Oak Apple Kombucha, $3.23/bottle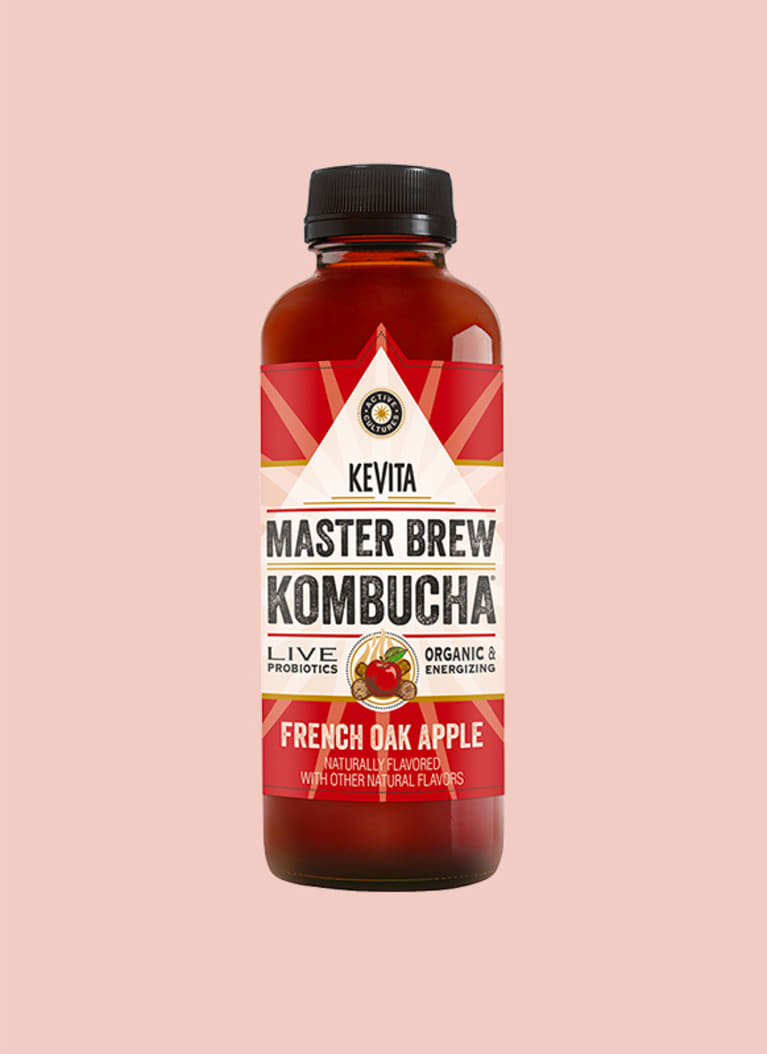 mbg