7 Things We Learned From GOOP's Gwyneth Paltrow About Beauty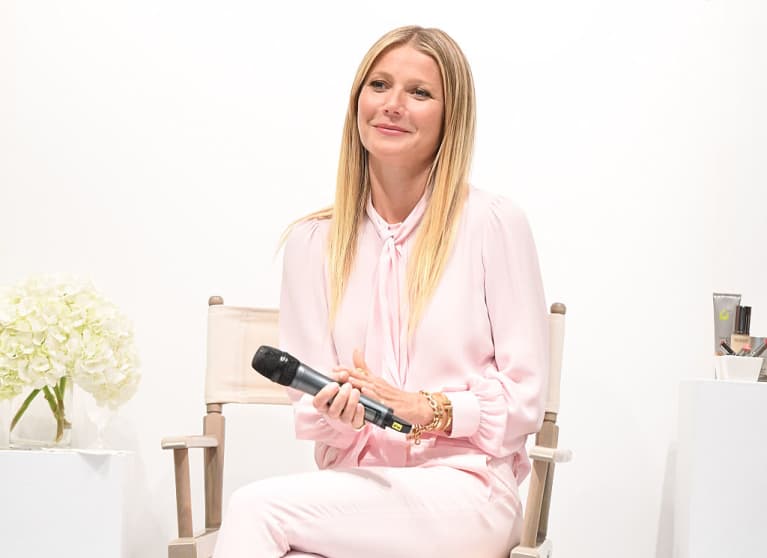 Our editors have independently chosen the products listed on this page. If you purchase something mentioned in this article, we may
earn a small commission
.
It's no secret that we're always trying to up our beauty game, whether we're learning new techniques, trying new treatments, or upgrading to green products. So we were beyond excited to hear that one of our clean beauty crushes has a new book on shelves today called GOOP Clean Beauty. Written by the editors of GOOP, it's divided into two sections, lifestyle philosophy and ritual, both of which are in line with our values. "Beauty from the inside out" is a philosophy we can get behind, not just for beauty's sake but as a lifestyle. We believe that beauty is energetic and biological, and what happens within shows on your skin. The mind, body, and soul all participate as part of the whole. Gwyneth has always had this down pat. She believed in green beauty before it was trendy and, given her perpetual position in the limelight, knows a thing or two about what it means to feel beautiful through life's ups and downs. Here are seven beauty truths we learned from Gwyneth from the foreword of GOOP Clean Beauty.
1. Raw beauty is mysterious, abstract, and alluring—a photo won't do it justice.
"The whole concept of beauty is complicated. It's kind of like love—you know it when you see it—but that only really holds true when it's in the flesh, unbiased by Photoshop, Instagram filters, Glam Squads, and really great lighting and photography." True that, sister! We see beauty in someone who is true to herself, no matter what she looks like.
2. In pop culture, beauty is "fantasy."
Most of the events and red carpet coverage you see have a team of people working on the models or celebrities. Think about how great you'd look if you had a crew, too. It's helpful to remember that real beauty comes with real flaws, even for models and celebrities. Even GP alludes to the under-eye circles and spots.
"I can tell you firsthand that the concept of beauty in popular culture is all fantasy. It can be a fun one, but the reality is a bit like pulling back the curtain in Oz—under-eye circles, freckles and all."
3. Our skin eventually reflects what's going on inside.
"It is completely legal to use known carcinogens and endocrine disruptors in the products we use every day—the latter are most potent in teeny-tiny doses, because they mimic the way our hormones naturally behave. So many of us eat well, exercise, and then unknowingly slather ourselves with hundreds of toxins before we even leave the house in the morning."
Time to make the switch to green beauty! Check out GOOP's book and our green beauty page for ideas.
4. When it comes to makeup, less is truly more.
Turns out Gwyneth is a beauty minimalist, just like us. "I generally feel much more comfortable as the former ["everyday Gwyneth"] and can be found wiping off my makeup in the car on the way home after parties and awards shows have wrapped."
5. It's okay to leave some things for the pros, like contouring.
"People are always surprised that after decades of sitting in the hair and makeup chair, I still don't know how to use bronzer." Phew, glad we're not the only ones! We also love a natural look, and spend more time doing things like learning gua sha if we're being honest.
6. Feeling haggard robs you of your inherent beauty.
There's a reason it's called beauty sleep. Getting suboptimal sleep for a week or so is one thing, but prolonged sleep deprivation will take a toll on your well-being and, consequently, your radiance.
"Call it vanity, call it health, but I know that there's a huge correlation between how I feel internally and what I look like when I roll out of bed in the morning."
7. Pass the red wine, because indulgence plays an important role in feeling beautiful.
And so does discipline. It's a balance. "The day I swear off red wine and gluten for life isn't coming—ever—but I've settled into a way of mostly clean living that lets me indulge and stay balanced while feeling really good. And when I inevitably get too far off track, I'm diligent about going back to this way of eating and living until I feel pretty brand-new again. Sometimes it only takes a week."