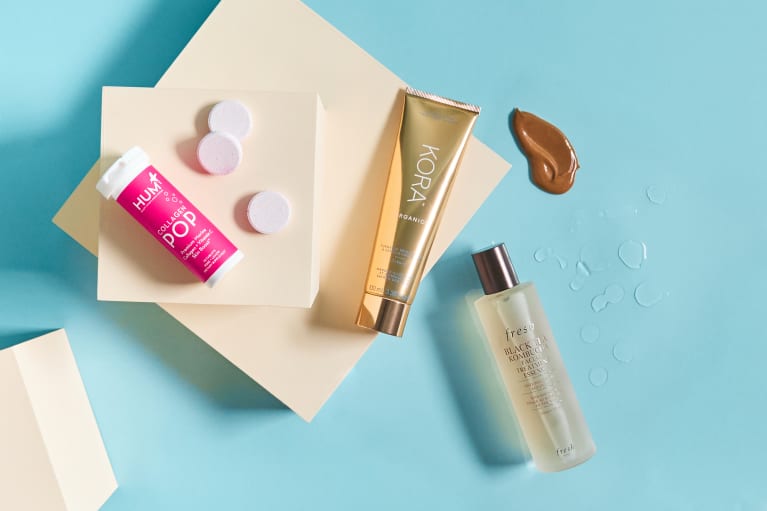 Risking understatement, there are thousands of reasons to love summer. The vacations, the juicy watermelon slices, and—if you're one of the lucky folks—a Summer Friday or two. But although the season is 99 percent amazing, there's still that unfortunate 1 percent: summer pollution and dehydration, and it can wreak havoc on your skin.
The key to rescuing your skin from hot temperatures, congested air, frequent flying, and additional UV rays during these sunshine months is to switch up your end-of-day skincare routine accordingly. Below, we rounded up the best pollution-rescue products at Sephora to help simplify your skin's summer TLC.
1. Start with a mask to exfoliate.
On nights when it's too muggy to even step outside, treat your skin to a refreshing face mask with a gentle exfoliating effect (nothing too aggressive, especially if you're constantly out in the sun, but enough to remove grime, sweat, and sebum). This Turmeric Brightening & Exfoliating Mask from KORA Organics is great because it contains turmeric—which may help signs of aging like uneven skin tone—rosehips, and papaya enzymes—fruit acids to dissolve dead skin cells and gently polish the skin for a smoother surface and a glow, too. Bonus benefit: The mask also contains aspen bark, which helps promote clearer-looking skin.
2. Follow with an essence to treat and protect.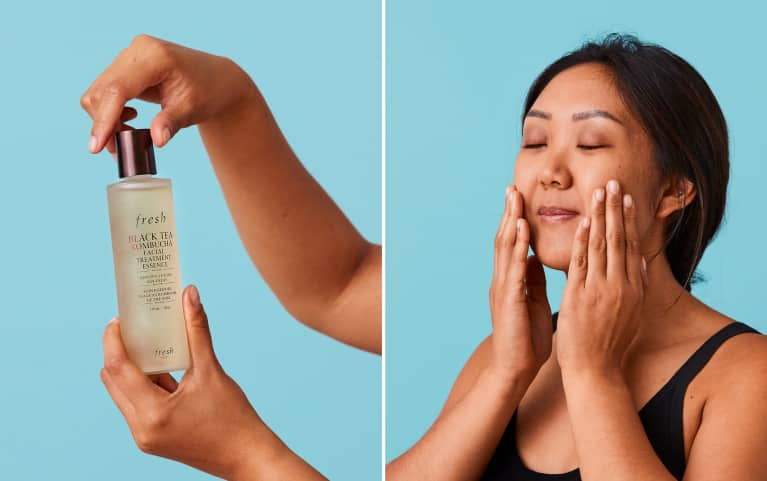 If you're not totally sure what an essence is, you're not alone. Essences are commonly compared to toners, but they are actually quite different. A toner is used to simply cleanse the skin and pores. Borrowed from K-beauty, an essence is a highly-concentrated treatment filled with ingredients that are meant to nourish skin post-cleanse and help any products that come after absorb better and work more effectively. This hydrating Black Tea Kombucha Facial Treatment Essence from Fresh uses fermented black tea as an ingredient for radiance-boosting antioxidants, which can help your skin fight pollution and fatigue as well as minimize the appearance of pores for a revitalized complexion.
3. Add a supplement to support glowing, hydrated skin.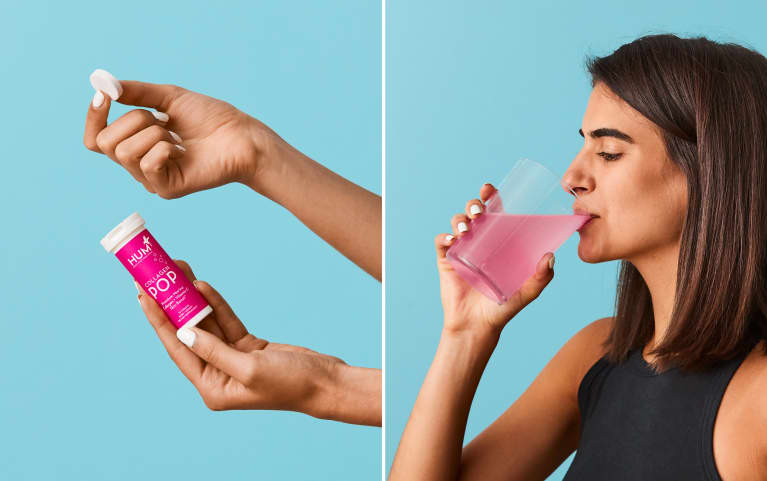 Although guzzling H2O is a solid and reliable way to hydrate from the inside out, up the benefits by adding a collagen- and vitamin C-infused supplement. Drop a pink fizzy Collagen POP tablet from HUM Nutrition into your water for major skin benefits: Collagen helps to visibly plump skin, and research shows that Vitamin C—which also helps to support collagen levels—may firm and brighten it up at the same time, too. Now there's a skin win if we've ever heard one.
Each of these steps can help ensure your skin stays hydrated, glowing, and protected at the end of the day. Just don't forget the SPF when you step outside the next morning.
SHOP THIS ROUTINE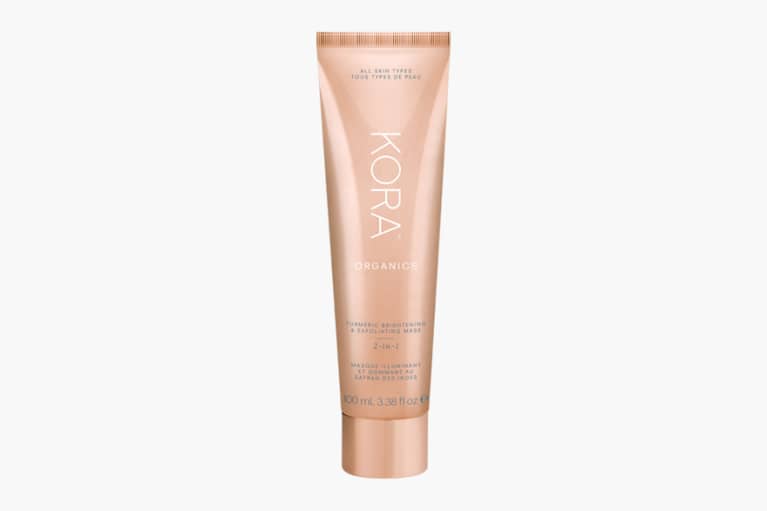 Kora Organics Turmeric 2-in-1 Brightening & Exfoliating Mask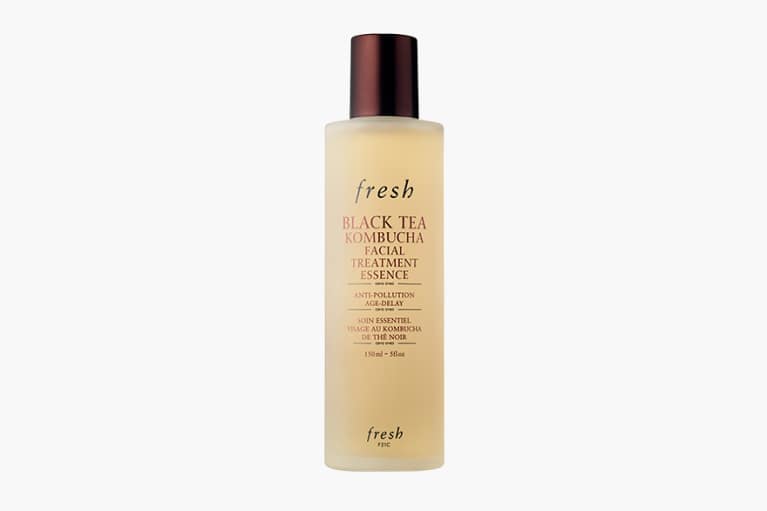 Fresh Black Tea Kombucha Facial Treatment Essence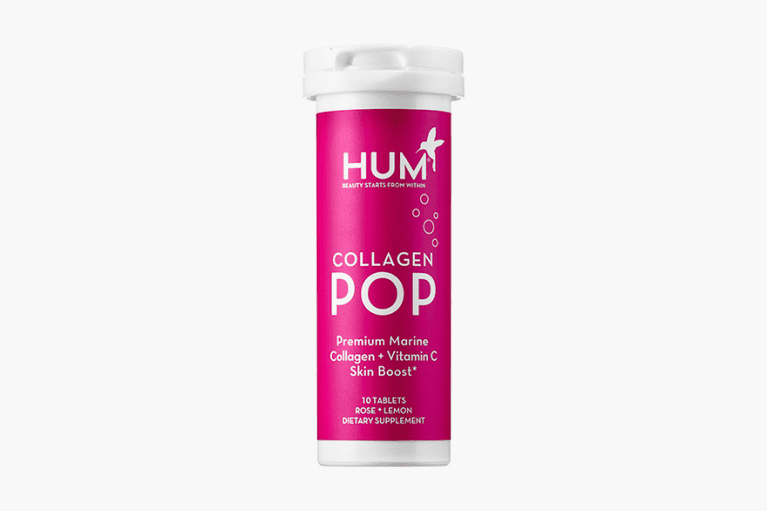 Hum Nutrition Collagen POP