Your Guide To Functional Dentistry: Strategy + Treatments & Care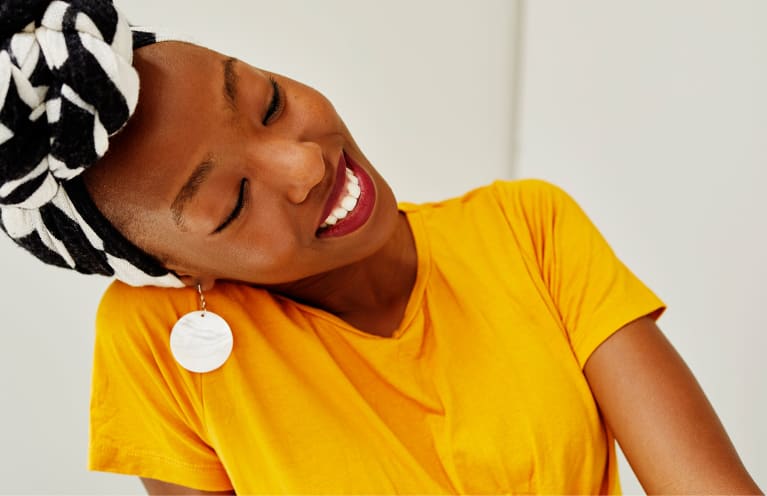 There are a lot of terms and descriptions about dentists out there that can get confusing and are often overused: holistic, biological, natural, and integrative. But all of these terms can be packed neatly underneath one umbrella: functional dentistry. By now, you may be familiar with functional medicine and functional nutrition, and perhaps you've even worked with a practitioner or chosen to follow a few on social media.
Still, what exactly is functional dentistry? And how does it differ from a more traditional practice? As a functional dentist myself, let me give you the rundown.
What is functional dentistry?
Functional dentistry is a model, approach, and mindset that treats the body as a whole system that is all interconnected and looks for the root causes of your concerns. Functional dentistry is a version of the practice that a licensed dentist can choose to follow, although many of its concepts are not taught in traditional dental schools.
Currently, there is no official certification necessary to become a skilled functional dentist (working on that!); rather, there are many individual courses, seminars, trainings, and workshops that a dentist can piece together to create a more diverse and inclusive practice.
Working under an established functional practitioner as a mentor can be helpful, as well as considering a certification from a functional medicine program. This additional education may include training on airway health, sleep health, laser and ozone therapy, nutrition, homeopathy and alternative therapies to pharmaceuticals, mind-body connection, nontoxic material placement, and the removal and support of materials that may be causing issues.
How do they differ from a traditional dentist?
Traditionally, going to the dentist consists of diagnosing and addressing end-stage disease and how we fix the issue—not why the issue is there to begin with and how to prevent it from happening again.
Generally, at a more traditional office, you will receive a cleaning, a few X-rays, and a quick visit by the dentist. From there, you'll likely be reminded to keep up dental hygiene practices and told if you need further treatment.
You won't likely provide information on health history, diet, lifestyle, goals, birth history, or early childhood. As I put it: A traditional dentist may drill, fill, bill—with very little discussion on topics like nutrition or lifestyle, how oral disease affects systemic disease and vice versa, or why the issues came to be in the first place. (You can learn more about the importance of oral microbiome health here.)
What does a functional dentist do?
A functional dentist treats the body as a whole and focuses on preventive and biomimetic restorative care for your smile. We focus on determining and understanding root causes so we can work together as a team to prevent future issues from occurring again.
In my experience, I've found almost all oral disease is preventable; it is the role of a functional dentist to take the additional time necessary to fully educate their patients on what is causing an issue. From there, they'll guide and support patients toward adopting new lifestyle strategies, to avoid further issues and to establish true prevention.
Because of this, appointments are often much longer and more bio-individually tailored. We often work in tight collaboration with other functional medicine providers, to help promote optimal health.
What kind of treatment & care do they support?
A functional dentist generally avoids treatments and products such as systemic or topical fluoride, mercury fillings, and tries to avoid root canals whenever possible. They are interested in working with you as a teammate, to bypass unnecessary dental procedures through implementing whole-body wellness and lifestyle changes and supporting the body's innate ability to be in homeostasis. In my experience, almost all dental disease is preventable, even when there is a genetic predisposition.
For example, a functional dentist may recommend using hydroxyapatite toothpaste instead of fluoride, as the practice considers it safer and just as effective. This intervention may also to help remineralize, strengthen, and naturally whiten teeth.
And if you do have a need for treatment, there are many alternatives to invasive and expensive dental treatments that a functional dentist might advise, such as remineralization techniques plus minimally invasive and biologically supportive dentistry.
Other topics that a functional dentist will advise on include:
Dietary and lifestyle changes
Nontoxic dental hygiene products and practices
Nutritional supplementation, when needed
Sleep hygiene and airway health
Daily movement and gratitude practices
Supporting mental and emotional health
While there is no Institute of Functional Dentistry (yet!), there are more and more providers taking a more whole-body and root-cause approach. Since I transitioned my mindset and my practice several years ago, I have found profound professional satisfaction, witnessing effective and permanent changes in my patients that will support their health journeys throughout their lives.