paid content
 for

Stressed-Out Skin? Meet The Mushrooms & Herbs That'll Help Revitalize It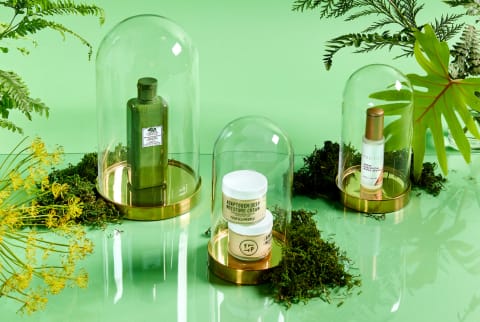 July 10, 2018
There's no doubt about it, adaptogenic plants are one of the wellness world's favorite ways to optimize our brains, mood, and now our skin. Adaptogens are excellent balancers for the body and are relatively new to Western culture, though they've been used for centuries in traditional Chinese medicine and ayurvedic practices. When taken internally, they're known to help bring systems into equilibrium.
Recently, skin care formulators started wondering whether they can work wonders on the skin, too. As it turns out, the answer is yes!
In skin care, adaptogenic ingredients like mushrooms and some herbs help to fight inflammation, hydrate dry skin, and calm the look of redness or irritation. If you're not sure where to start, fear not: We put together this handy guide to help you select the best adaptogenic mushroom for your skin's needs:
1. Reishi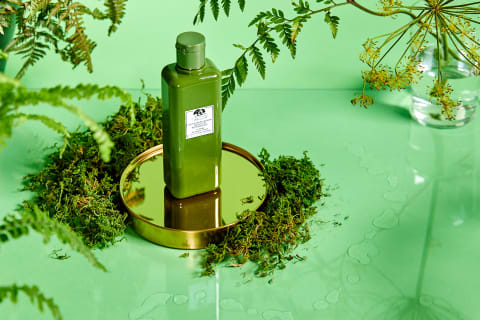 The same way adaptogens are a boost for your smoothie, think of these potent ingredients as a boost for your skin care.
2. Chaga
Chaga is another mushroom known for being loaded with antioxidants and stimulating the lymph—which is part of an increasingly important holistic system that also includes the skin. Research dubs this system "a new organ," saying it plays a role in managing our well-being and may be the explanation of why alternative treatments like acupuncture can be effective. When used on the skin, chaga helps to calm and soothe the look of redness and irritation, visibly firms it, and boosts the look of elasticity for a youthful glow.
3. Ashwagandha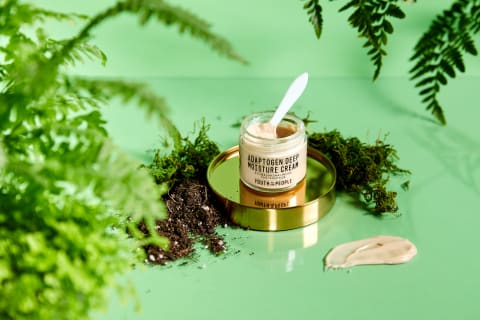 Packed with antioxidants that allow it to target inflammation, ashwagandha is a root, a nightshade, and also sometimes referred to as Indian ginseng. Ashwagandha is known to help with stress levels and has traditionally been used to boost compromised immune systems. When it comes to skin, Youth to the People Adaptogen Deep Moisture Cream is a hydrating moisturizer that utilizes both reishi and ashwagandha to calm stressed-out skin, help fight the free radicals from daily stressors like skin-damaging UV rays, and keep skin looking youthful.
4. Rhodiola
Rhodiola is known to help with concentration and focus. Be careful, though—many people who swear by rhodiola say that they take it during the first part of the day because its effects can be intense and long-lasting, which can keep them up at night. Not surprisingly then, rhodiola counters skin fatigue and helps to give skin a boost of energetic suppleness.
5. Snow mushroom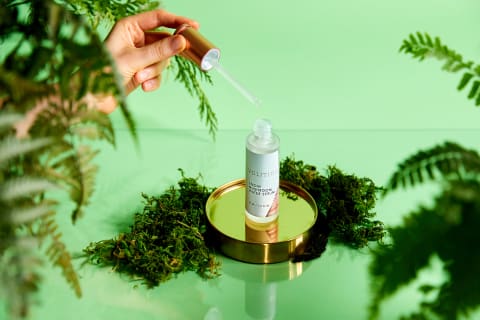 The snow mushroom, also called silver ear mushroom, is a hydration powerhouse. Much like skin care's top moisture-maintaining ingredient hyaluronic acid, the snow mushroom holds 500 times its weight in water. Volition Beauty Snow Mushroom Water Serum can help deliver hydration into the skin for a fresh-faced, dewy glow, while helping to minimize the appearance of pores.
The same way adaptogens are a boost for your morning coffee, smoothie, or tonic, think of these potent ingredients as a boost for your skin care, delivering powerful calming benefits to your body where stress shows up the most—your skin.