This Unexpected Product Leaves My Skin Unbelievably Soft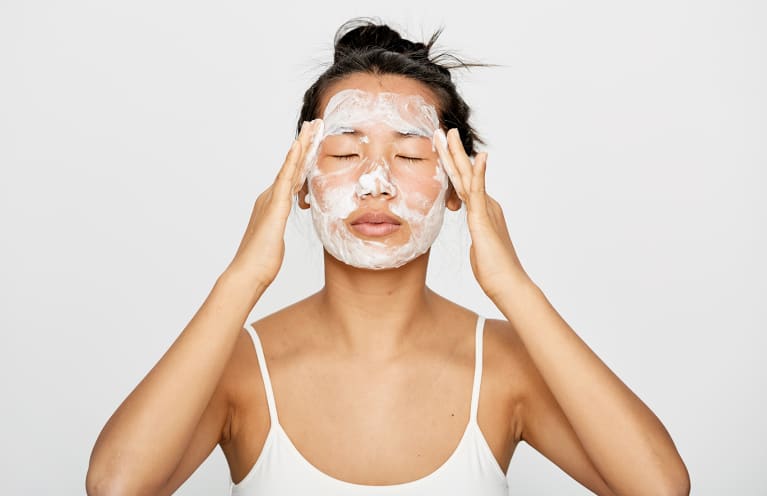 Our editors have independently chosen the products listed on this page. If you purchase something mentioned in this article, we may
earn a small commission
.
When I feel texture on my skin, I typically look to products like a chemical exfoliant or a hydrating cream to smooth it out. I never thought that a cleanser would be responsible for making my skin feel baby soft, but then I found Fig. 1 Micellar Oil Cleanser.
While you've likely heard of micellar water, this oil variation is slightly different. It contains tiny capsules of oil called "micelles" within an oil base rather than a water base (which is how micellar water is formulated). This product uses two plant-based oils that keep your skin feeling extra hydrated—squalane and grapeseed oil—but washes off as easily as a water-based product would.
As a result, the gentle cleanser removes makeup and grime without stripping skin. And thanks to the oil base, it actually leaves your skin feeling softer than when you do a hydrating mask. In fact, my refill is already on the way as I'm writing this because I simply cannot get over how well this product works.
Why I love Fig. 1 Micellar Oil Cleanser.
Flashback a few years: I was using makeup wipes daily. When the ingredients in the wipes started to irritate my skin, I moved on to cotton rounds doused in micellar water. This made a huge difference for my skin—but it wasn't the most sustainable choice, as the cotton rounds were single-use products. I could have swapped in reusable cotton rounds but made the transition to an oil cleanser instead. Yet again, I ran into problems with every option I tried.
Some cleansing oils would leave a sticky residue on my skin, while others didn't have the power to remove stubborn mascara and eyeliner. I was on the hunt for something gentle yet effective, especially because I love wearing full glam makeup. Enter: Fig. 1 Micellar Oil Cleanser.
This product does so much more than melt away makeup. That dry, stripped feeling that other makeup removers (even other cleansing oils) leave on skin is nowhere to be found. After I rinse it off, my skin is left feeling super clean and oh-so-smooth.
Fig.1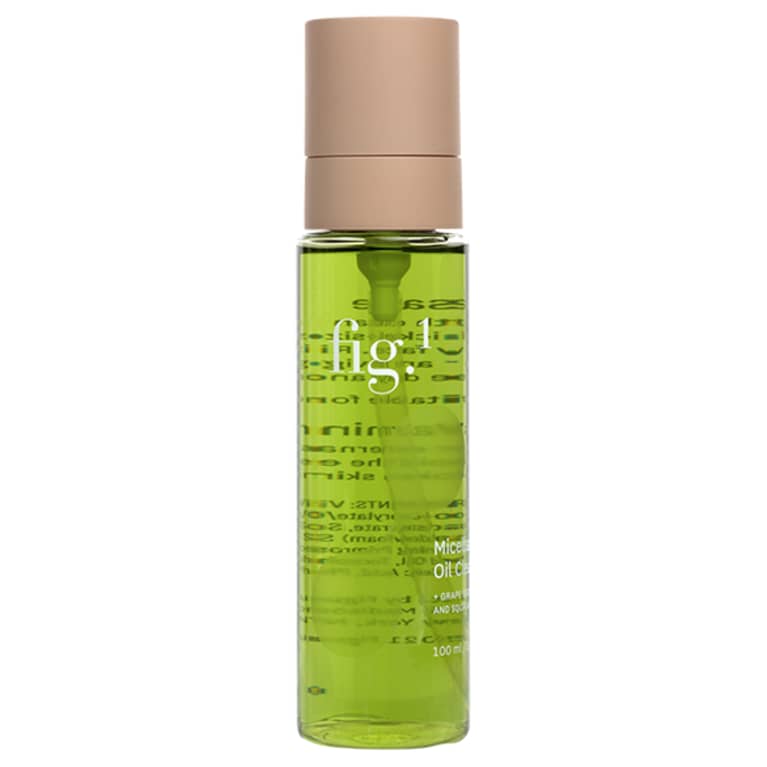 Fig. 1
Micellar Oil Cleanser
$19
Huge bonus
This product comes in refillable packaging, which saves you a few bucks and helps reduce waste.
Here's a quick step-by-step for how to use this cleanser:
Wash and dry your hands.
Squirt two pumps of the cleanser into your hands.
Massage onto your dry face (eyelids + lashes included).
Wet your hands slightly, and massage your face again.
Rinse off with water, or wipe off with a damp towel.
Follow up with your favorite face wash.
It's really easy as can be. No tugging, no harsh rubbing, and no irritation for the skin or eyes. Plus, the formula is fragrance-free, so it's safe for sensitive skin.
If you've ever wanted to try out double-cleansing, let this be your sign to do so. Fig. 1 Micellar Oil Cleanser is my favorite way to remove makeup without leaving my skin stripped. Trust me when I say this product can take off even the most stubborn makeup without making you tug on your eyelashes or scrub your skin. Bonus: It's less than $20 and will leave your skin baby-bottom-soft.