Think You Don't Have Time For Feng Shui? You Can Transform Your Home's Energy In 5 Minutes Or Less
Feng shui gives us a way to arrange our home so it welcomes positive energy. It cultivates "good vibrations" so our surroundings can develop their own natural harmony.
You can tell that it's working when you wake up refreshed, get things done, and feel a flow and rhythm at home. When low vibrations happen—and we are all susceptible to them—our energy dips, our enthusiasm takes a hit, and we start to feel stuck in our space.
So, shui isn't simply styling your space to look good. It's about aligning your home with your life intentions. Here are a few quick and simple shui suggestions to get a rush of fresh energy:
Light symbolizes life force. It illuminates, uplifts, and lightens the mood. It also rounds out corners and breathes life into dark spaces, so upping the wattage in lamps and overheads is an instantly gratifying adjustment. When you need guidance navigating obstacles along your path, switch on a few lights with the intention of "seeing what's ahead." And when bulbs burn out, replace them immediately to avoid becoming burned out yourself.
Living things disrupt energy obstacles, so don't forget to tend to your fresh flowers and houseplants. Sure, they require a little TLC, but when we focus on helping something thrive, that investment is reciprocated. And when plants and blooms flourish in our space, they literally breathe life.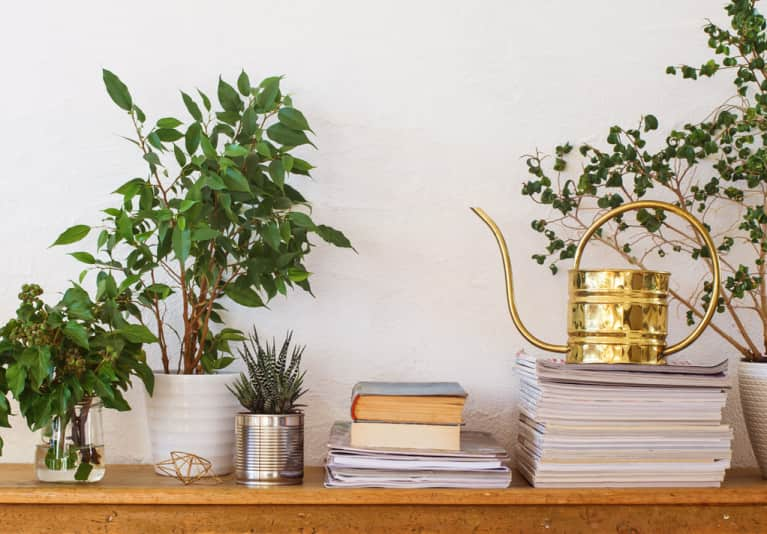 Even if you don't have a green thumb, you can spruce up the air by opening windows wide whenever possible, especially after a rainstorm. That drizzle outside is flush with negative ions, which possess mood-boosting superpowers in my book. Another way to percolate living energy? Love your pets. When they're healthy, their good cheer is like a little happiness fertilizer.
Another easy way to welcome fresh energy into your space is by making a window a room's focal point and enjoying the life it frames. Keep a birdbath or feeder near your sill so it beckons creatures your way, or sprinkle a pack of birdseed along the path to your place. Birds are a powerful symbol in feng shui, signifying financial opportunities, good news, and career luck.
If you do nothing else on this list, do one nice thing for your space every week until the end of the year. There is prolific opportunity to plant things around you that favor happiness. Find artwork or imagery that shows the sun rising. Hang a mirror on the wall to reflect and bounce light around your space. Place pops of color around you liberally, deliberately putting yourself in the way of beauty. Splurge on a bundle of blooms in celebration of yourself and your life.
Be clear about what it is you seek, and resist siphoning your clarity with a leggy list of wants. Connect to your intention every day. Be emotional about it, and feel, if only for seconds, as if it's happened. Few intentions manifest overnight. And in my experience, they usually run the other way when I complain. Our only obligation is to stay positive, be consistent, and remain neutral about how they will manifest. Shui won't work if we don't. It's not enough to want change; we have to show up. Engage in the process. Trust the work. And whenever our mood and energy start to feel flabby, it makes all the difference to look up and see ourselves surrounded by beauty and love.
Inspired to re-do your entire apartment yet? Here are some feng shui basics to get you started, and some tips on how to carry the energy-boosting philosophy into your beauty and work routines, too.
And do you want to turn your passion for wellbeing into a fulfilling career? Become a Certified Health Coach! Learn more here.