Drag Tension Away With This Yoga Instructor's Face & Head Massage Exercise
Assistant Managing Editor
By Abby Moore
Assistant Managing Editor
Abby Moore is an assistant managing editor at mindbodygreen. She earned a B.A. in Journalism from The University of Texas at Austin and has previously written for Tribeza magazine.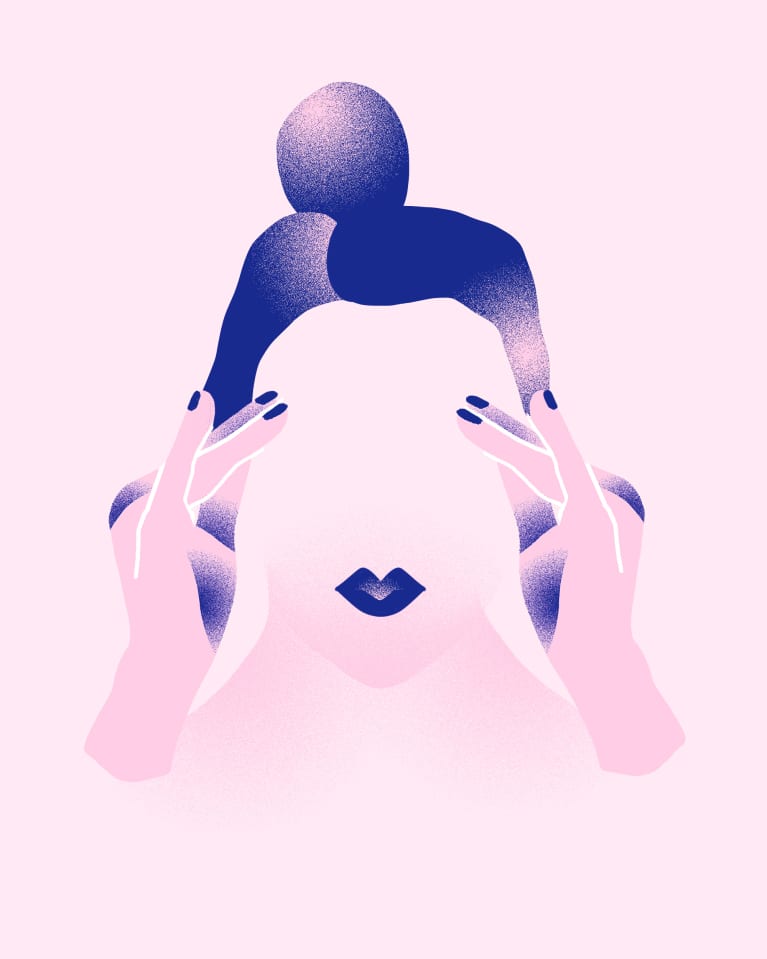 November 6, 2020 — 23:03 PM
As we continue to wait for the results of the close and highly contested race, most Americans are on edge (yes, election anxiety is very real). Without invalidating your emotions, try to channel that negative energy into something more productive or relaxing.
"If you're having trouble peeling your eyes away from the news (hi, hello, that's me)," dancer and yoga instructor Suki Clements writes on Instagram. "Try this Crown Pull to create some ease in your mind and stimulate more blood flow."
The gentle face and head massage can be done sitting or standing wherever you are and is a helpful way to distract yourself from the impending news. Starting with your forehead and moving all the way down to the back of the neck, this move will physically melt the tension away:
Place both hands in the middle of the forehead. Drag your fingertips along the hairline, toward your ears.
Move your hands back an inch, down the scalp, and repeat.
Continue working your way all the way down the scalp until you reach the base of the neck.
Shake your hands to release the tension.
Benefits of the crown pull and other self-care practices.
"[You] can do a quick crown pull or spend a few minutes really breathing and practicing it slowly," Clements writes. Whichever technique and speed you choose, know that this simple face and head massage is an act of gratitude to yourself.
Continue to find time throughout the week to practice acts of self-care that don't involve doomscrolling. If you have a bit more time on your hands, this 15-minute emotion-releasing exercise can help you get out all the feels, whether it's anger, fear, uncertainty, or a combination of the three, and this five-minute breathing exercise can help release stress.
After checking in with yourself, be sure to also check in on your friends and loved ones—they might feel lonely in these tense times, too.