The 9 Best Clean, Natural Brow Gels For Any Look (+ They're Good For Hair, Too!)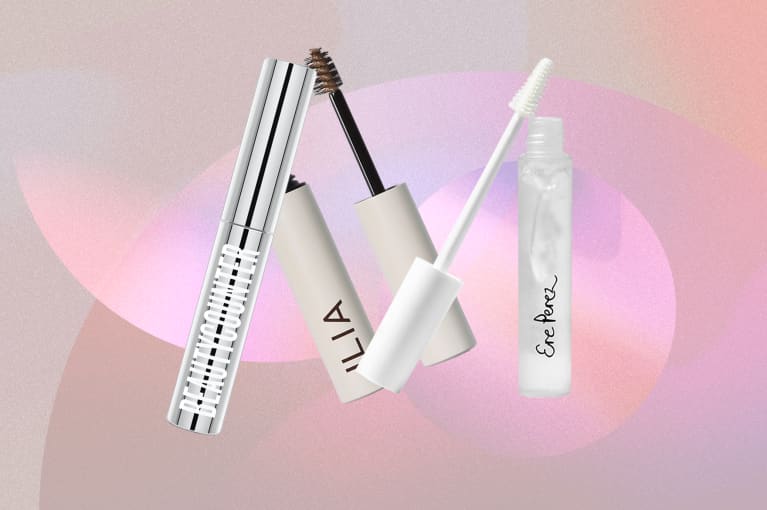 Our editors have independently chosen the products listed on this page. If you purchase something mentioned in this article, we may
earn a small commission
.
Whether you need to tame your big, wild brows, fluff them up, add some depth, or create the illusion of more hairs, brow gels can do the trick in a swipe or two. These easy little wonders effortlessly coat hair with pigments (or clear, if that's your thing), adding thickness to the strand, giving them hold, while never looking too, ugh, done.
If you are always on the hunt for the ideal brow product, look no further. These nine are not only loaded with good-for-hair-and-skin ingredients, but they put in the work.
Thrive Causemetics Instant Brow Fix Semi Permanent Eyebrow Gel
A brow gel that subtly tints it so your brows look fuller even post makeup remover? It sounds nearly too good to be true for those of us with thin, sparse brows. However, this innovative little formula coats strand with semi-permanent micropigments, which deposit just enough color to help your brows look fuller even on no-makeup days.
Instant Brow Fix Semi Permanent Eyebrow Gel, Thrive Causemetics ($24)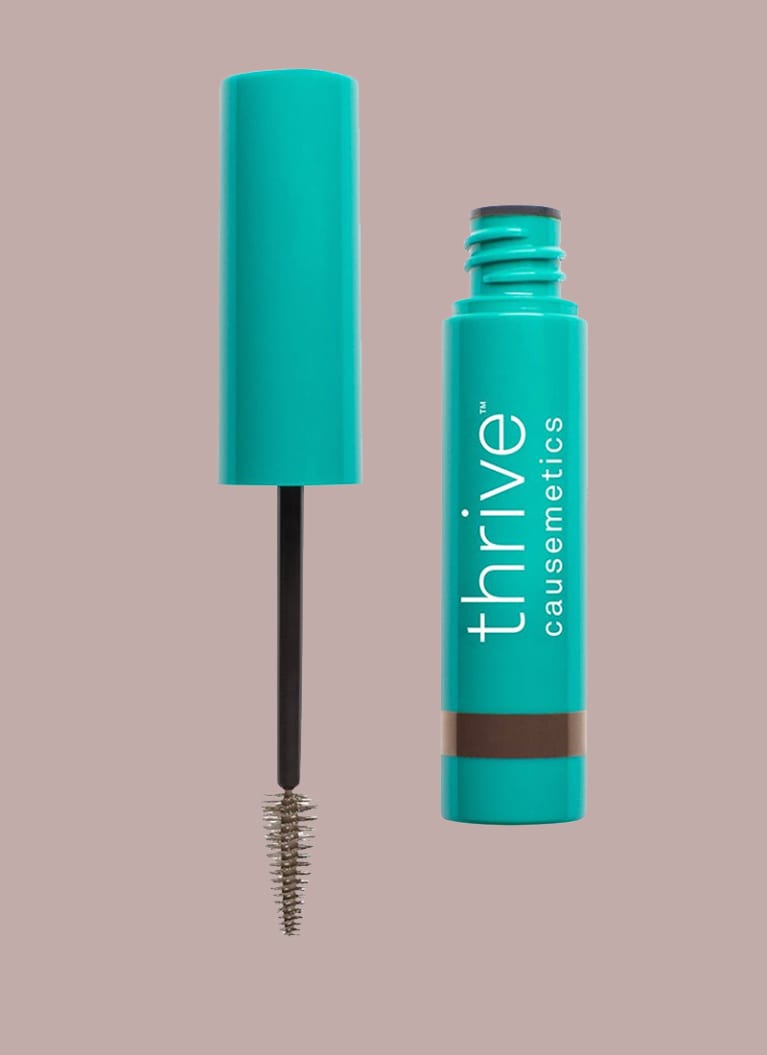 mindbodygreen
Saie Brow Butter
This liquid pomade has a botanical oil base made of cacao seed butter, jojoba oil,and calendula wax. These ingredients not only provide a thickening formula, but they nurture the delicate eyebrow strands. And as for wear? Coat on a few swipes and this will stay put all day.
Brow Butter, Saie ($18)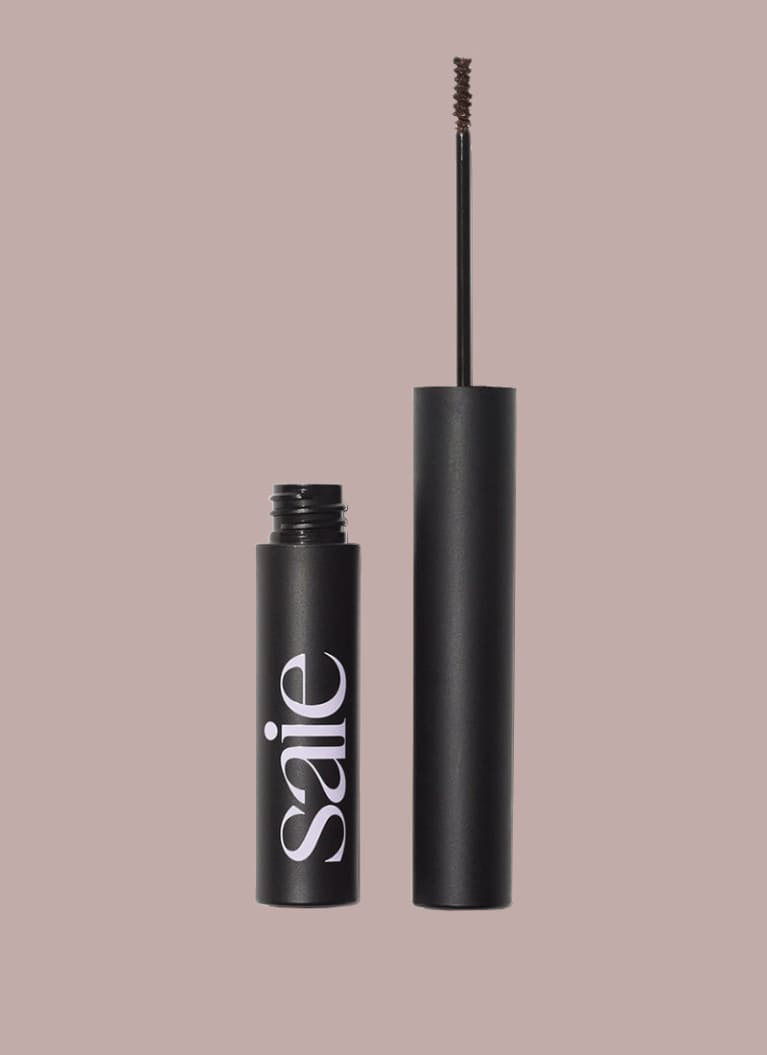 mindbodygreen
W3LL People Expressionist Brow Gel
The slick creamy plant-based formula and target microbrush make this a game-changer for those who are looking for precision. Etch on defined hairs where you need them, and then fluff up the rest for a soft, fluttery look you can feel good about.
Expressionist Brow Gel, W3LL People ($14.99)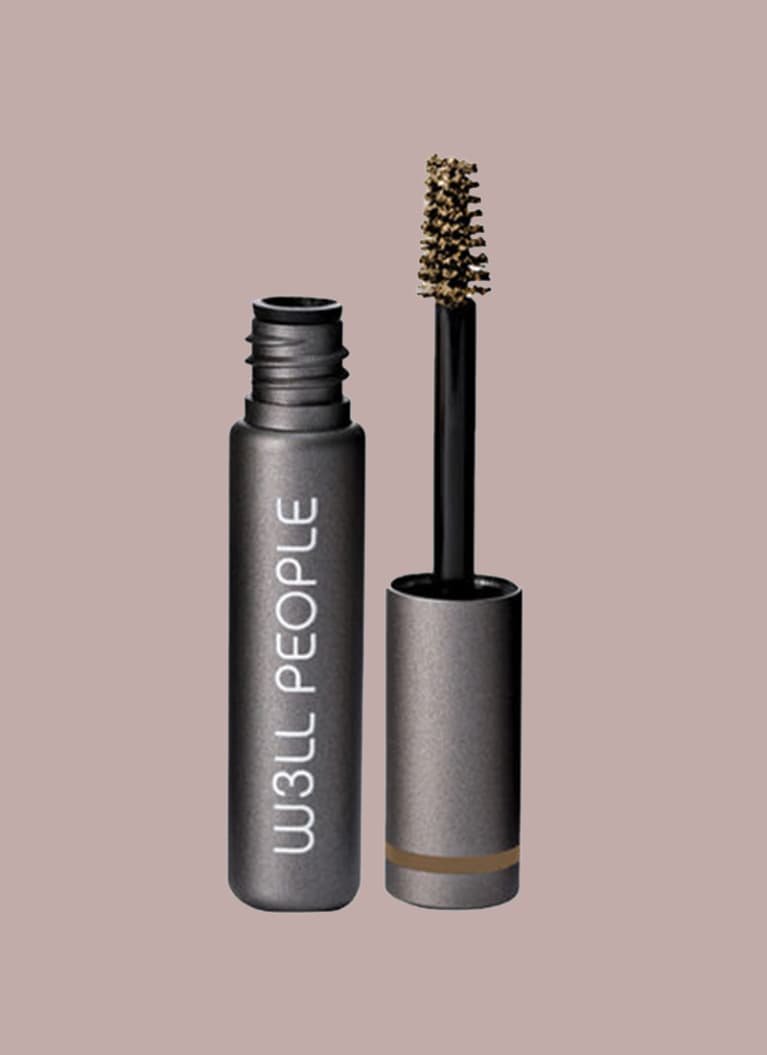 mindbodygreen
Luv + Co. Brow Pomade
If you're one to bounce between brow pencils and gel wands, might we suggest a pomade? The hybrid texture makes it easy to achieve both looks. Simply use a small brow brush for drawing on hairs, then grab a clean wand to pick up some pigment before brushing it throughout the brow.
Brow Pomade, Luv & Co., ($27)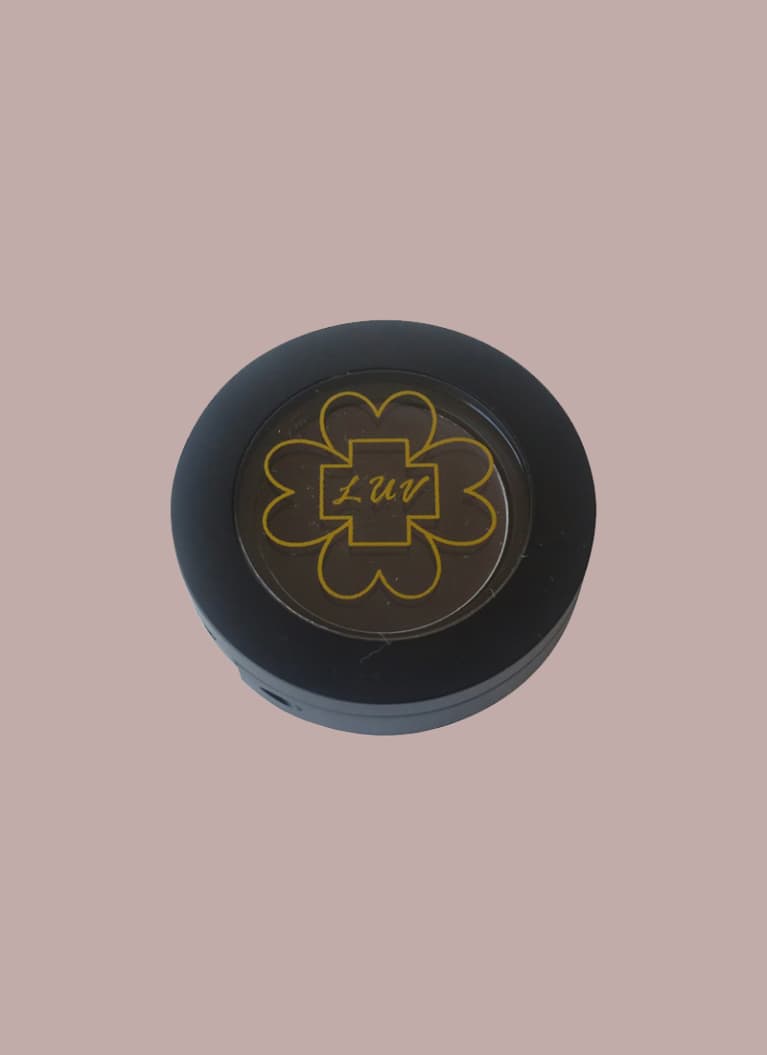 mindbodygreen
BeautyCounter Brilliant Brow Gel
As this is product available in five shades (from clear to black), you're sure to find a color that hits the mark for you. We love this for the light-as-air formula made with a blend of aloe vera, glycerin, and acacia senegal gum (which will keep your brows in place no matter what).
Brilliant Brow Gel, BeautyCounter ($24)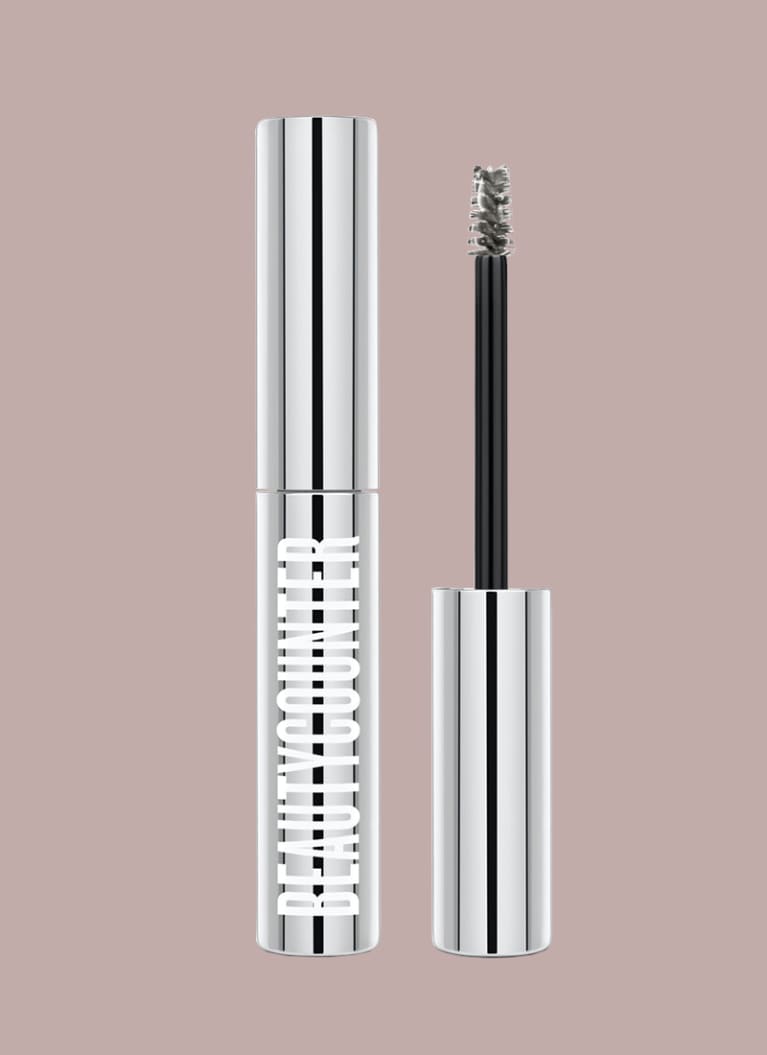 mindbodygreen
Ilia Beauty Essential Brow Gel
A whip-thick formula that is able to add tons of volume for those in need. The liquid is so buildable, too, so you're able to keep layering until you get the desired effect—without being crunchy or hair-gel-like. We also love it because it dries down matte for a more natural finish.
Essential Brow Gel, Ilia Beauty ($26)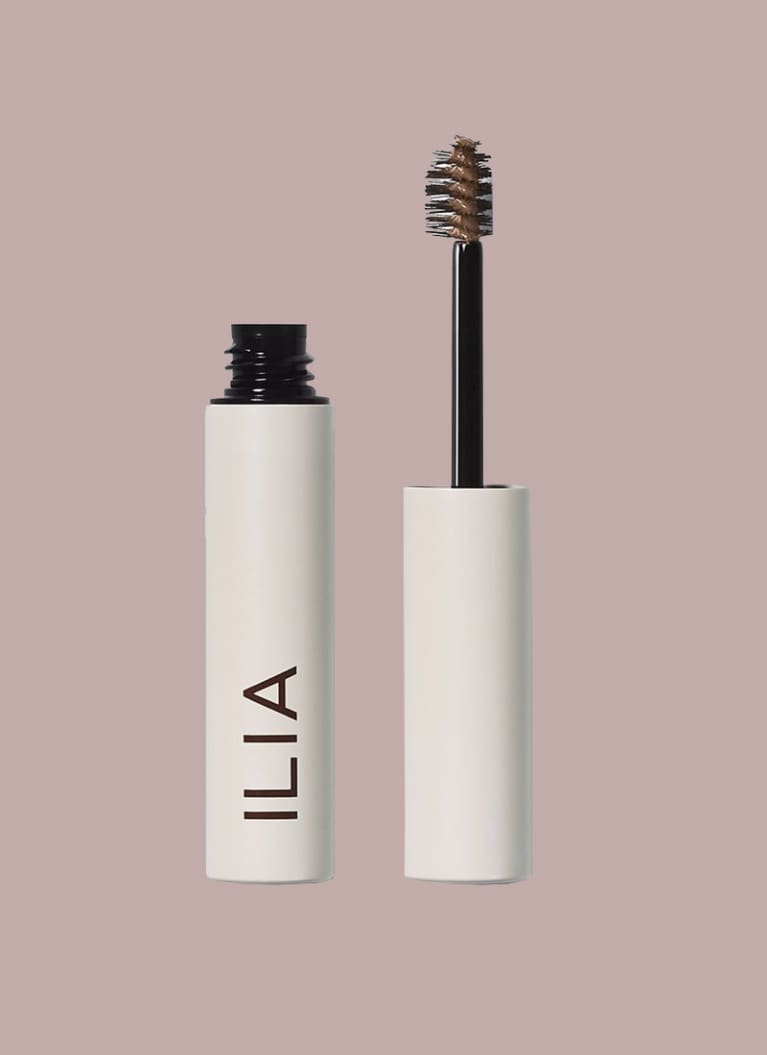 mindbodygreen
Milk Kush Clear Brow Gel
If you have the volume covered but are in need of some taming, a clear gel will do the work. This option is somehow (magic?) equal parts sturdy and flexible, so you're getting movement without unruliness. As for the how: Hemp-derived cannabis seed oil conditions and won't cause stiffness or flaking
Kush Clear Brow Gel, Milk ($20)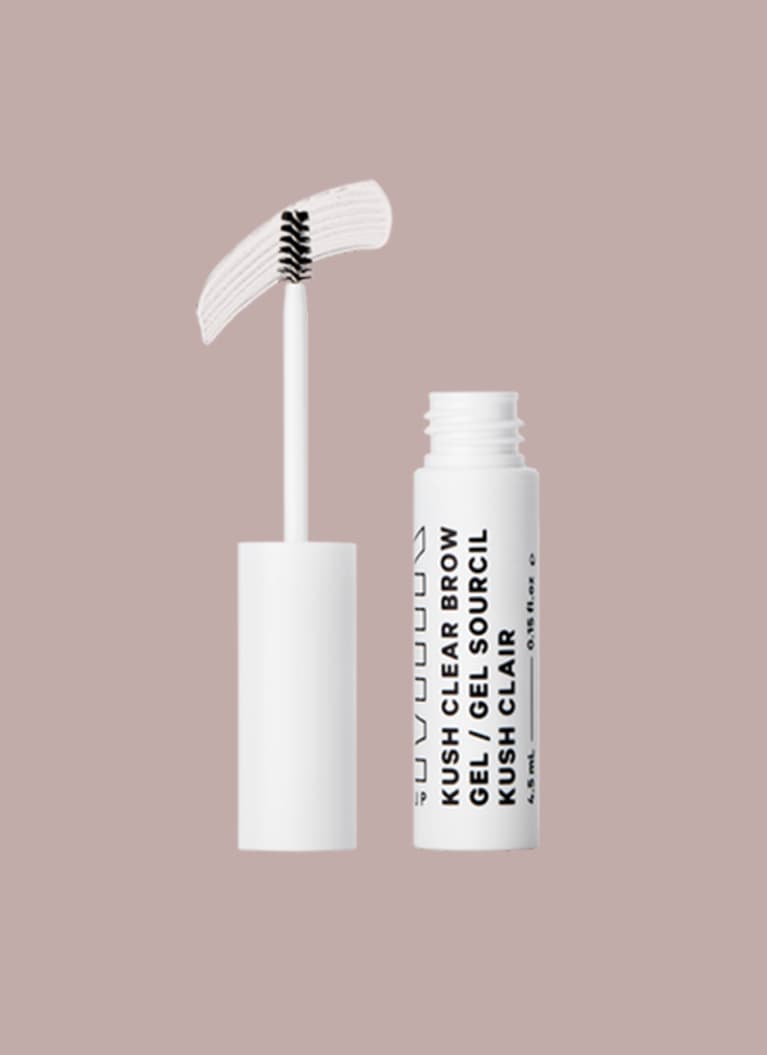 mindbodygreen
Juice Beauty Phyto-Pigments Brow Envy Gel
Chock-full of organic ingredients we love—aloe vera, vitamin E, shea butter, and so on—this gel is practically hair care for your brows. Plus, the unique phyto-pigment lead formula creates a soft, natural color—nothing too dramatic here.
Phyto-Pigments Brow Envy Gel, Juice Beauty ($22)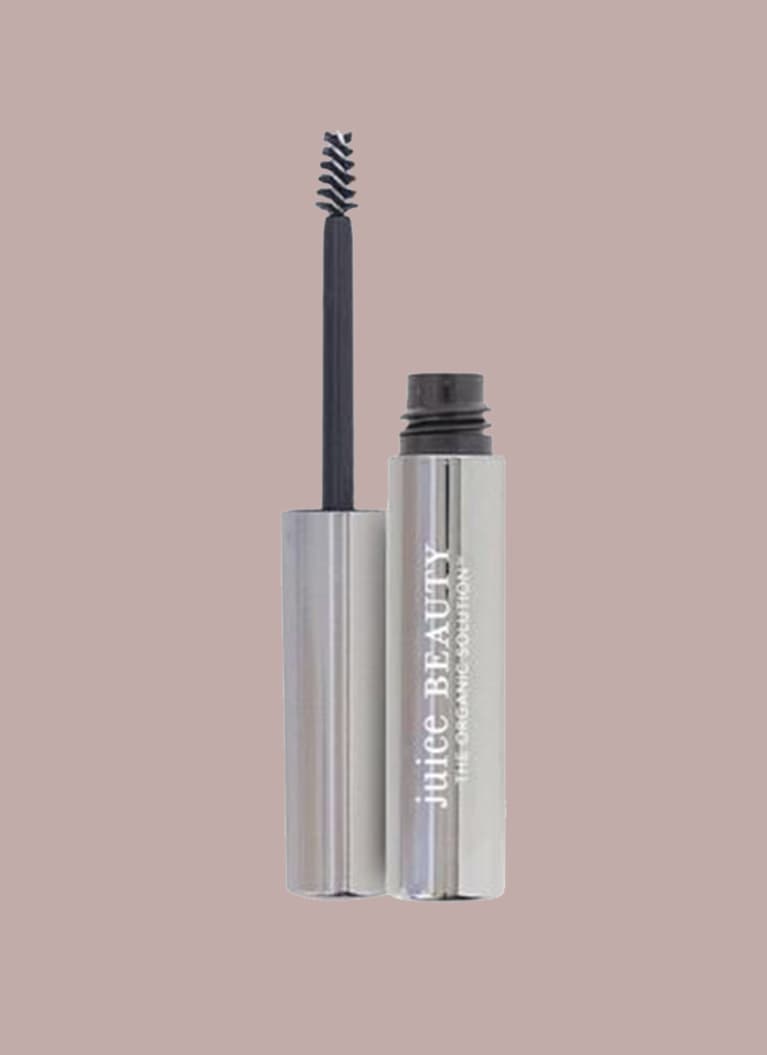 mindbodygreen
Ere Perez Aloe Gel Lash & Mascara
We love a multitasker. This clear option coats your brows to stay in place. It also plays double-duty as a mascara (like, say you just curled your lashes and you want them to hold).
Aloe Gel Lash & Mascara, Ere Perez ($24)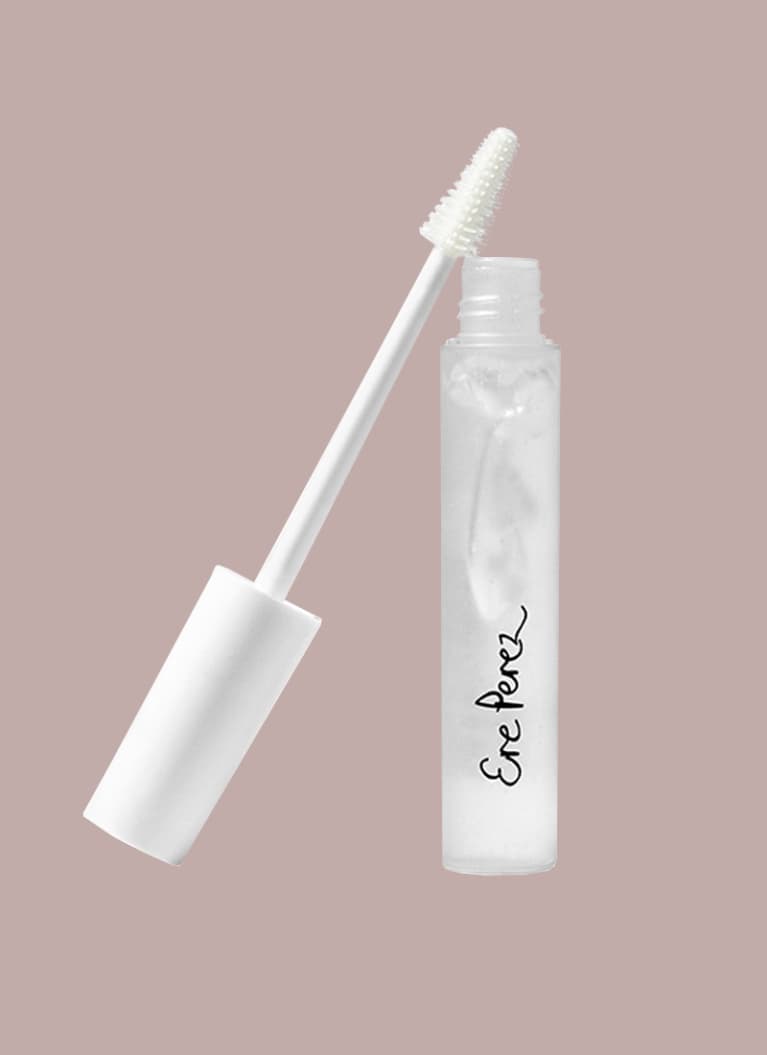 mindbodygreen
And do you want to turn your passion for wellbeing into a fulfilling career? Become a Certified Health Coach! Learn more here.