This Simple Exercise Helps Release Tension In Your Pelvic Floor
Assistant Managing Editor
By Abby Moore
Assistant Managing Editor
Abby Moore is an assistant managing editor at mindbodygreen. She earned a B.A. in Journalism from The University of Texas at Austin and has previously written for Tribeza magazine.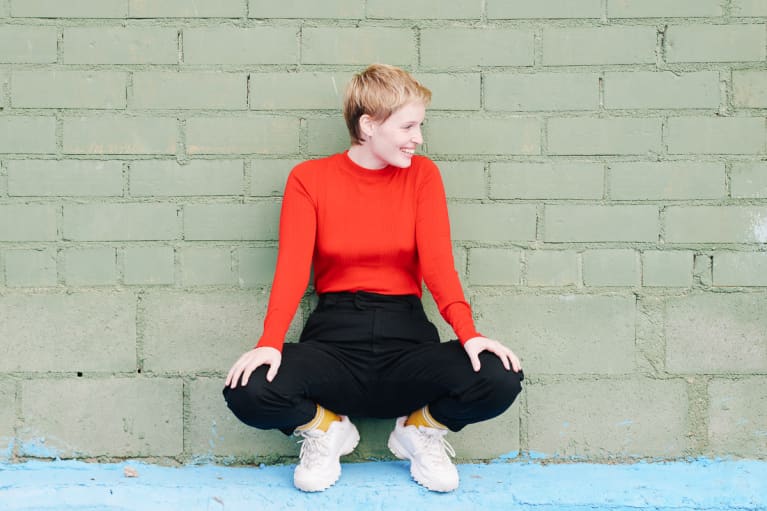 When thinking about exercising the pelvic floor, the first move that probably comes to mind is a Kegel. And while those can help to strengthen the pelvic floor, there are certain instances in which relaxing it might be more helpful. That's where the deep squat comes in.
According to pelvic floor physical therapist Alicia Jeffrey-Thomas, P.T., DPT, PRPC, "A deep squat is a great test of functional mobility." And that's no joke—this variation takes you far lower than your average squat. They're also useful for relaxing the pelvic floor.
The importance of a relaxed pelvic floor.
In a TikTok video, Jeffrey-Thomas explains that the pelvic floor muscles need to relax for bowel and bladder emptying, childbirth, tampon insertion, pelvic exams, and more.
More generally, learning to release tension in the pelvic floor can "have a positive effect on your core strength, be a great tool to practice mindfulness, and even help get your body out of a panic state when times are difficult," corrective exercise specialist Helen Phelan previously told mbg.
So, as someone who struggles to remove her menstrual cup every now and again, let's just say, this move will come in handy.
To do a deep squat (also called a malasana squat in yoga), follow the instructions below, as demonstrated by yoga instructor Phyllicia Bonanno.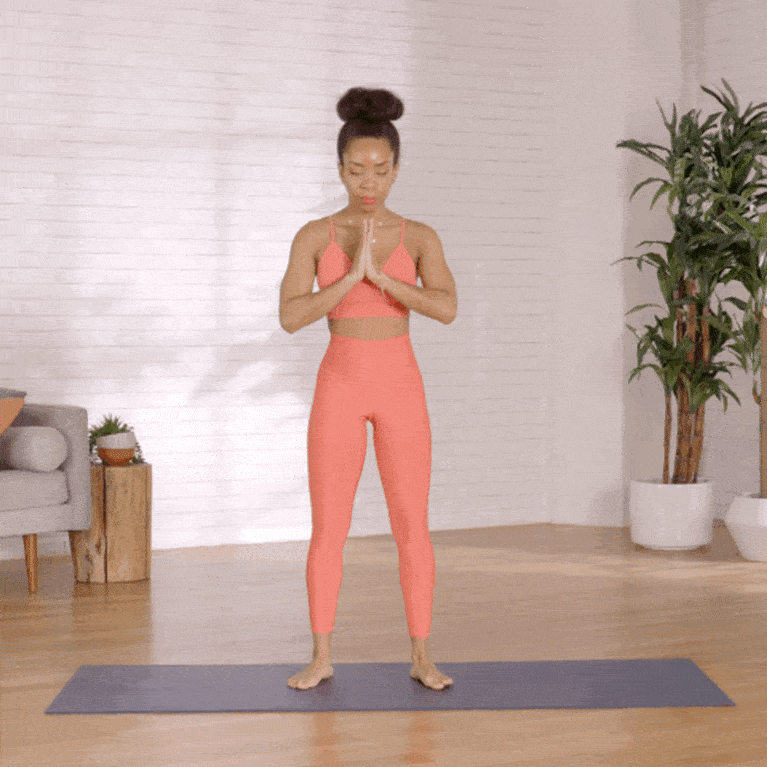 Stand with your feet a little wider than hip-width apart.
Sink your bottom down.
Try to put your elbows between your knees and your hands in a prayer pose.
Lift your chest and sit up tall in the squat.
"Try taking some slow, deep belly breaths in this position to feel the pelvic floor move up and down," suggests Jeffrey-Thomas. It should lengthen and drop on the inhale, and move up on the exhale, she explains.
For added support, try squatting against a wall or holding on to a countertop. These modifications can provide stability if you're not used to dropping it this low.