Close Banner
Advertisement
This ad is displayed using third party content and we do not control its accessibility features.
A Sex Therapist's Shopping List For A More Interesting Date Night

Psychotherapist
By Rachel Wright, LMFT
Psychotherapist
Rachel Wright, LMFT, is a psychotherapist recognized as one of the freshest voices on modern relationships, mental health, and sex. She has a master's degree in Clinical Psychology from The Chicago School of Professional Psychology and has worked with thousands of humans worldwide.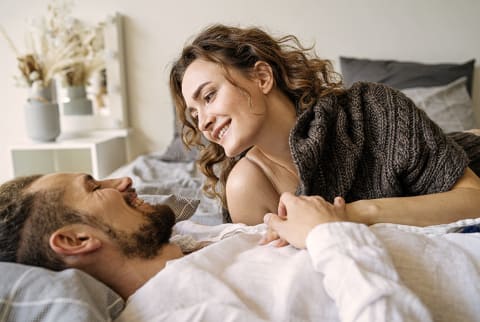 Image by Ivan Ozerov / Stocksy
We carefully vet all products and services featured on mindbodygreen using our
commerce guidelines.
Our selections are never influenced by the commissions earned from our links.
A movie and dinner. A show and drinks. Drinks and appetizers. A walk in the park. A movie night in with snuggles and take out.
Whether you've been dating someone for a few months or a few years, the options for dates can start to feel a little… mild. Dates are meant to help deepen your relationships, and when we just do the same things over and over again, it can get a little, well, stale.
For some fresh ideas, here are 10 items to inspire some unique activities on your next date night—or next 10—so that you can keep the adrenaline, dopamine, and serotonin flowing, reigniting the honeymoon highs in your relationship.
A steamy card game
Learn about your sexual desires with the Intimacy After Dark Deck by BestSelf Co. I was lucky enough to help with the creation of this deck from one of my favorite companies out there. Pulling back the sheets on your sexual needs and desires starts with great conversation, exploration, and connection. The Intimacy After Dark Deck includes two decks of cards: conversation prompts (for talking about sex) and action cards (with fun ideas to play and experiment with). You'll be able to express your sexual desires with the easy-to-follow framework (that I created!). Explore flirty date night ideas for more connected sex. It's perfect for all types of relationships.
Intimacy After Dark Deck, BestSelf Co., $35
A curious deck of cards
Want a non-sexual option? Gain insight into your partner's thoughts with one of the card games from Actually Curious, "the conversation game that builds trust and empathy." These decks explore questions of background, values, and views on important issues. They're awesome for exploring your own biases and values and bringing thoughtful questions to your next date night to unlock stories that have been waiting for the perfect moment to be told. Whether you've been together for six months or six years, you'll learn something new. These aren't sexual — they're more focused on conceptual ideas about the world. I recommend the Curiosity Edition and the Happy Hour Edition for a great date night.
Actually Curious: Curiosity Edition, Actually Curious, $25
High-quality lingerie
To set the scene for a truly sensual date night, put on your Aubade Paris and snuggle up. When you've been in a relationship for a long time, you've probably worn the same thing a lot. And let's face it, we get used to being in our comfy PJ pants (which is great) — but it's important to switch things up every now and again to keep that dopamine and adrenaline flowing! Aubade is an incredible company based in Paris that makes luxurious and sexy undergarments, sleepwear, and lingerie. It's a treat for your skin and for whoever gets to see you in it. And if it's not something you'd wear, get it for someone who would. It's hot, sexy, and well-made. Who doesn't love that?
Aubade Paris Lingerie, Bloomingdales, prices vary
A special lube for mutual masturbation
Mutual masturbation is so underrated. It's a super connective activity, and you'll feel closer when you're done. Order some new lubricant—I recommend Cake's So-Low Lotion for penis owners and Dame's Aloe Lube for vulva owners—and watch each other masturbate. Lay next to each other in any position that feels comfortable and let your partner watch you bring yourself to orgasm.
So-Low Lotion, Cake, $18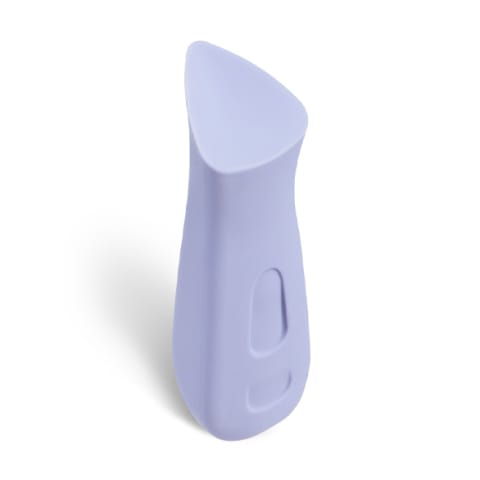 A mirror of curiosity
Explore each other's bodies with Nakey's G.E.M. What is a Nakey G.E.M? Well, Nakey is the brand and G.E.M. stands for Genital Examination Mirror. No more crab-walking, reverse scooting, or hanging upside down to get a look at yourself. You shouldn't have to be an acrobat to get a look below the belt. The G.E.M. is a handheld, easy-to-use, genital examination mirror perfect for so many things—but in this case, to watch your partner look at their own body. Bonus points if you show them what you like to do to their body while they watch in the mirror.
Nakey G.E.M. Handheld Mirror, Urban Outfitters, $24
A workshop on communication (It's hot, I promise!)
We don't get taught how to communicate in school. Pretty messed up, huh? We learn how to calculate the area of a triangle (yeah, I've totally used that one a lot), but we don't learn how to identify our emotions and communicate them clearly to anyone. My proposal? Next date night, watch this workshop on healthy communication I created. It covers the basics and will help you feel so much closer to your partners almost instantaneously— not to mention, you'll feel more confident communicating in all of the relationships in your life.
Healthy Communication 101 Workshop, Rachel Wright, $33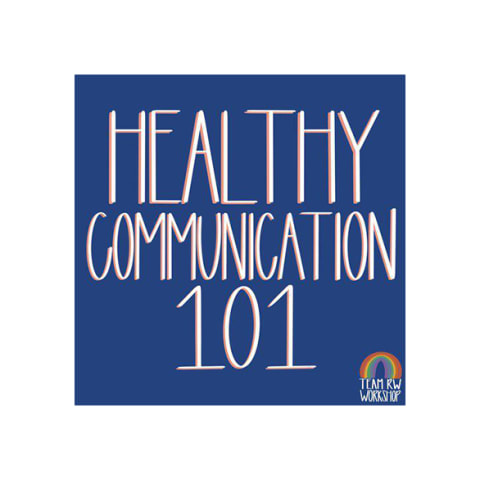 A meaningful photo box
It used to be common practice to take photos, print photos, and display photos in our homes. Now, with technology, we keep photos stored away on the cloud and don't see them as often as we'd like. Persnickety Box will help you keep your 4x4 prints organized — and you can create tons of different options. Log on to the app or website with your partner, choose which photos you'd like printed, and enjoy reminiscing as you build your order. Then, in just a few days, enjoy your photos in your home.
Persnickety Box, $20/month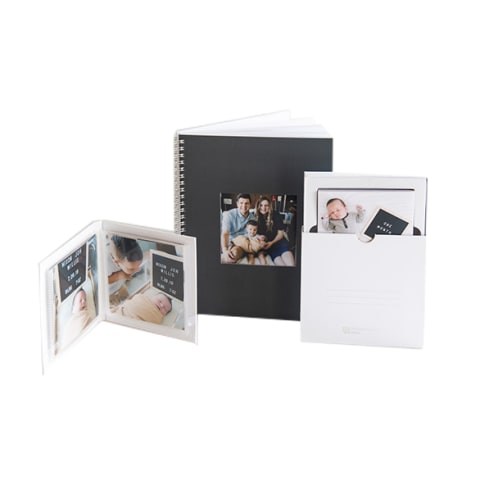 The bottom line. 
No matter how long you've been together, we all need intentional time to connect, (re)learn about each other, grow together, share new experiences, and have fun. So go have fun!!

Rachel Wright, LMFT
Psychotherapist
Psychotherapist Rachel Wright, MA, LMFT, is recognized as one of the freshest voices on modern relationships, mental health, and sex. She is an experienced therapist, educator, coach, speaker, group facilitator, and on-camera mental health and relationship expert. With a master's degree in Clinical Psychology from The Chicago School of Professional Psychology, Rachel has worked with thousands of humans worldwide, helping them scream less and screw more.
Rachel has been featured widely in the media, including on Cheddar TV and PIX 11 (NYC); as a regular contributor to SHAPE, INSIDER, mindbodygreen, InStyle, The Dipp, and Well & Good; and in Cosmopolitan, Women's Health, NBC News Radio, Huffington Post, and hundreds of other outlets. She has brought her message to stages across the globe, was SHAPE Magazine's Sex Relationships Coach, and created the virtual workshop series What You Wish You Learned in School: Sex Ed, and she is currently one of mindbodygreen's article review experts. She also recently did a show at Green Room 42 in NYC called "One Night Stand: A Night for Sexier & Healthier Broadway."

Rachel lives in New York and loves live theatre so much. You can probably find her in PJs eating gluten-free food with one of her partners if she's not working! Learn more at www.rachelwrightnyc.com or connect in her cozy corner of Instagram, @thewright_rachel.