The Fun Workout That Might Help Women Over 50 Feel Better — Mentally & Physically
mbg SEO Editor
By Eliza Sullivan
mbg SEO Editor
Eliza Sullivan is an SEO editor at mindbodygreen. She writes about food, recipes, and nutrition—among other things. She studied journalism at Boston University.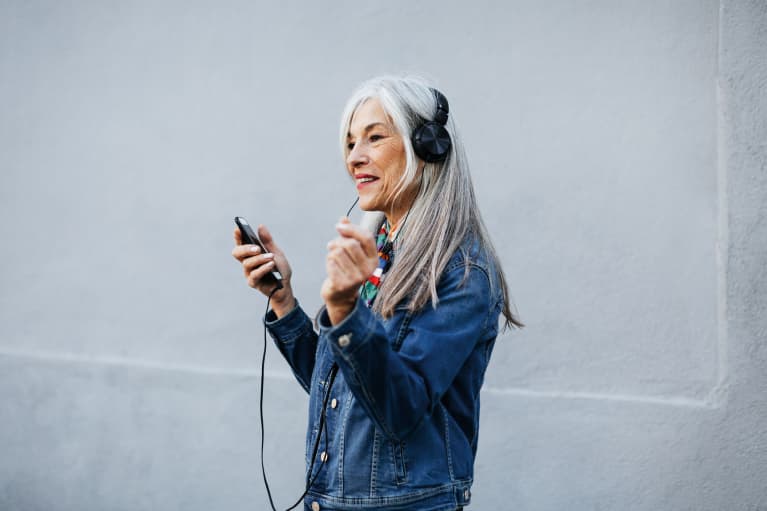 How dancing can help postmenopausal women.
For this research, they aimed to find out how dance would affect body composition, metabolic profile, functional fitness, and self-image or self-esteem in the women who participated. They found that incorporating a dance routine three days a week demonstrated benefits for lipid profile and functional fitness in women—and also improved self-esteem.
"This study highlights the feasibility of a simple intervention, such as a dance class three times weekly, for improving not only fitness and metabolic profile but also self-image and self-esteem in postmenopausal women," said Stephanie S. Faubion, M.D., MBA, the NAMS medical director. "In addition to these benefits, women also probably enjoyed a sense of camaraderie from the shared experience of learning something new."
In terms of more specific benefits, regular dancing was linked to improved balance, postural control, gait, and strength—altogether resulting in improved physical fitness that may help improve overall quality of life for postmenopausal women. Although it was a small study, the potential health benefits for this lighthearted form of exercise certainly seem promising.
What we love about dance for fitness.