A Clean Foundation That's Shade-Inclusive Just Launched At Credo & We Applaud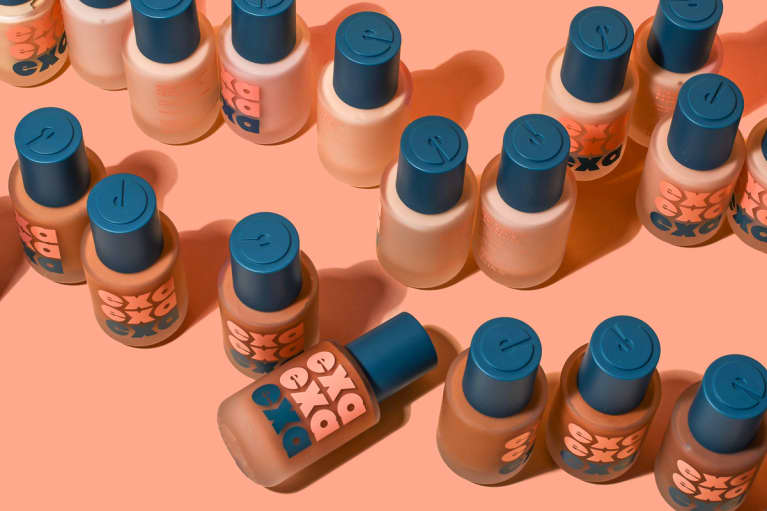 Our editors have independently chosen the products listed on this page. If you purchase something mentioned in this article, we may
earn a small commission
.
The makeup industry has come a long way in terms of shade-inclusivity. Most brands now know better than to simply boil down hues to a minimal spectrum of "fair," "light," "medium," and "dark" (let's all thank Rihanna and Fenty Beauty for releasing a 40-shade foundation line and changing the game). And yet, shade matching can still be an uphill battle, especially if you're on the hunt for clean, safe ingredients, too. It can be particularly troubling for those with darker skin tones, as they've routinely been ignored in the beauty space, even as shade ranges do expand past those amateur four.
And depending on where you want to place coverage (like, say, to touch up around the nose or a sweep across your chin), you might need a slightly different shade than if you were to choose an allover pigment. "Ultimately, we have multiple shades on our face, and it's up to you which you want to match," celebrity makeup artist Katey Denno tells mbg.
All that is to say, finding the right shade(s) for you is important. In comes Exa, the new in-house foundation line from clean beauty retailer Credo. Launched today with an impressive range of 43 shades, it's a leap forward in terms of shade-inclusivity in clean beauty, and it certainly doesn't skimp on quality: Each carefully curated bottle adheres to Credo's strict clean standard, and it feels like silk on the skin.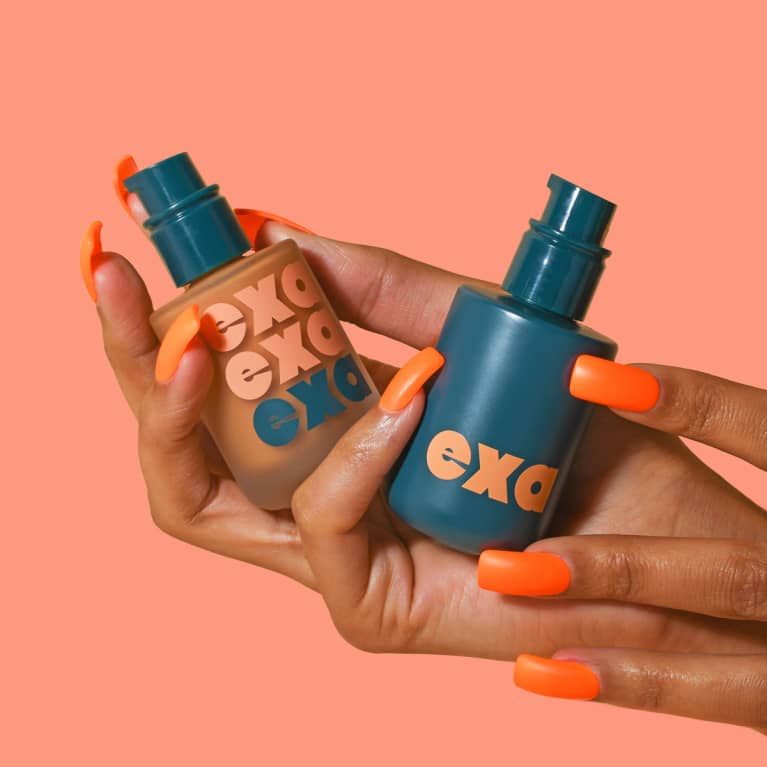 Here are some of the highlights: It features microalgae actives, which have a wealth of vitamins and antioxidants—studies have even shown these actives can help protect against UV radiation. For an extra heap of antioxidants, the foundation includes peach extract, grapeseed extract, and sunflower seed oil, as well as hyaluronic acid, glycerin, and aloe vera juice for a drench of hydration. All of which make wearing foundation feel good—never caky or thick on the skin.
The texture itself is already pretty thin and buildable, but you can also mix in a few drops of oil or moisturizer to sheer it out even further—that way it lies more like a BB cream or tinted moisturizer, if that's more your jam. The line also features a primer, which looks just as glowy worn on its own as it does under makeup. It's soft and buttery, but it doesn't have a whole lot of slip—a perfect balance to make your makeup last all day.
The clean beauty industry as a whole still has ways to go in terms of inclusivity, but this new launch is a good sign: You shouldn't have to sacrifice your perfect shade match for clean, safe ingredients. And for that, we applaud.