Most People Make This Mistake During Cat-Cow + How To Fix It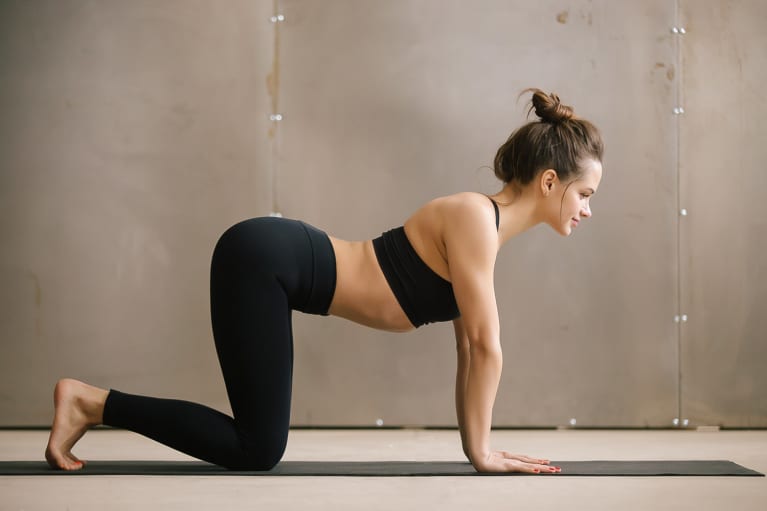 Most stretches help melt tension away from the body. And if you hold stress in your neck and shoulders (as most people do), then engaging in a juicy cat-cow stretch can make a world of difference. Unless, that is, you're not doing it correctly.
According to corrective exercise specialist and Pilates instructor Helen Phelan, some people will forget that the neck is part of the spine and keep it still during their cat-cow.
By not incorporating the neck into the movement, you're actually adding tension to the neck area, Phelan writes on Instagram. Assuming that's not your goal (because um, who's trying to feel more stressed out?), she provides a simple alignment fix: "Allow the cervical spine to be PART of the movement."
How to do a proper cat-cow.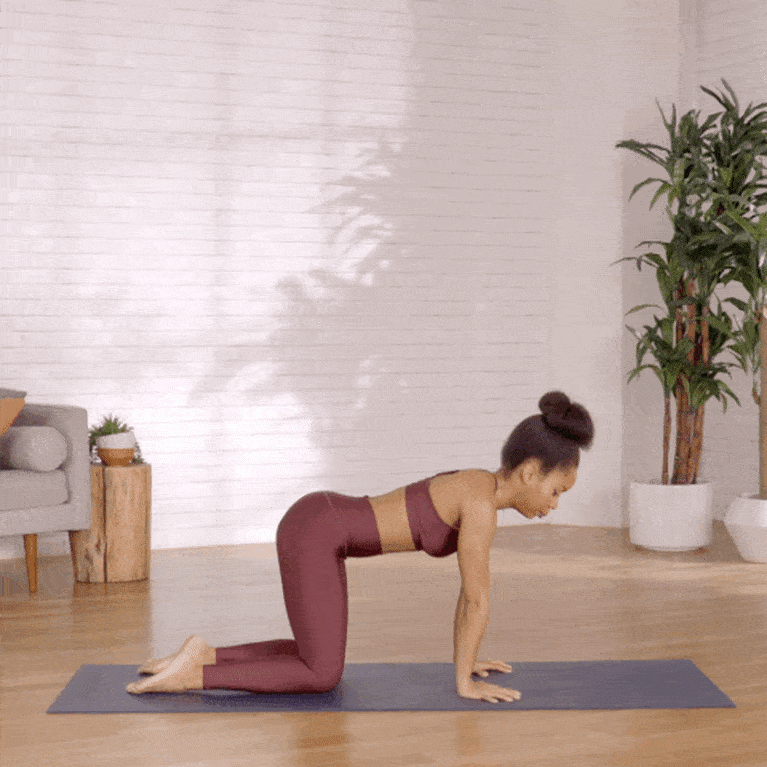 According to Phelan, you'll still "initiate the articulation with your pelvis," but instead of stopping the movement at the base of your neck, "let it travel all the way up through your cervical spine." (Demonstrated above by yoga instructor Phyllicia Bonnano.)
An easy test to make sure you're doing it correctly is to check what's in your line of sight: When your back is rounded (cat), you should be gazing at your belly button; when your back is arched (cow), you should be gazing toward the sky.
To really double down on the movement, pay attention to your shoulders, too. When rounding, try to spread the shoulder blades wide to increase the back stretch and help contract the abs, Phelan suggests. Then as you arch, "squeeze them together...to increase the ab stretch and the posture muscles' strength."
A cat-cow is a pretty simple move that can be used to help stretch the abs, back, neck, and shoulders. Whether it's waking your body up early in the morning or helping you wind down at the end of a long day, this pose has many benefits—so long as you're doing it correctly. In other words, don't neglect the neck!