Need A Last-Minute Frozen Treat? Try This Chocolate Collagen Fudge Pop
Registered dietitian
By Lauren Koffler, M.S., R.D., CDN
Registered dietitian
Lauren Koffler, M.S., R.D., CDN, is a Registered Dietitian Nutritionist based in New York City, where she runs her private practice, Lauren Koffler Nutrition. She is also an adjunct professor at New York University, where she earned her Master's in Clinical Nutrition.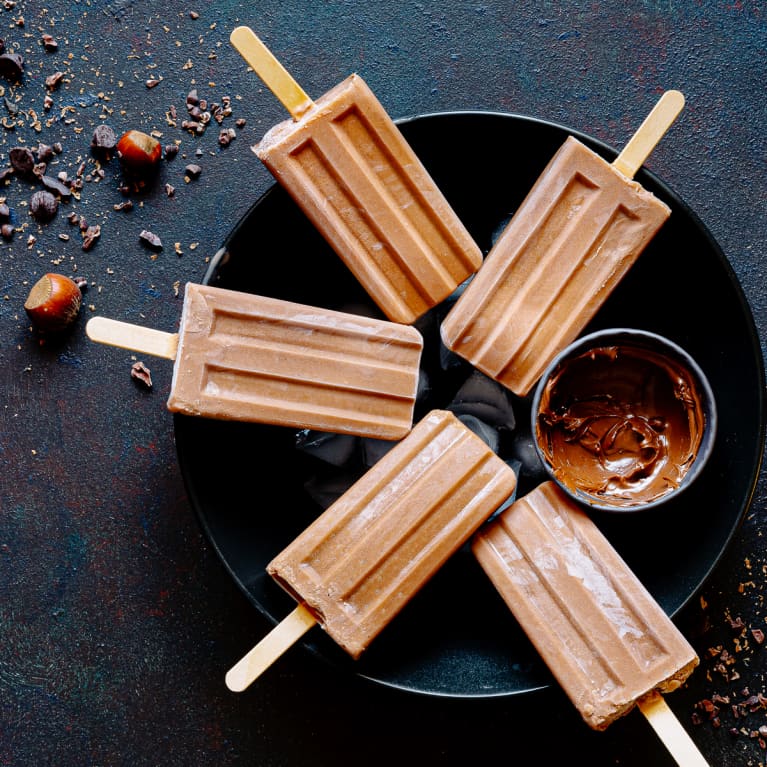 Remember those creamy frozen fudge pops of your childhood? Consider a nutritious twist: This frozen dream is equally fudgy (thanks to the ripe bananas) and naturally sweetened with dates. Plus, adding collagen to these fudge ice pops can make for a protein-packed, sweet treat in the summertime.*
Chocolate Collagen Fudge Ice Pop
2 large ripe bananas (make sure your bananas are really brown on the outside and mushy—that will bring out the sweetness!)
2 cups milk (I like to use oat milk, but you can use almond, coconut, cow's, etc.)
2 tbsp. unsweetened cocoa powder
2 tbsp. mbg's grass-fed collagen+
1 to 2 dates (for a sweeter ice pop!)
Put all ingredients in a blender and blend until smooth
Pour ice pop mixture into molds and freeze for about 4 hours
Enjoy once frozen, or store in a freezer bag or container for up to 1 month!