The Best Mineral Sunscreens For Your Face
Contributing Wellness & Beauty Editor
By Lindsay Kellner
Contributing Wellness & Beauty Editor
Lindsay is a freelance writer and certified yoga instructor based in Brooklyn, NY. She holds a journalism and psychology degree from New York University. Kellner is the co-author of "The Spirit Almanac: A Modern Guide to Ancient Self Care," with mbg Sustainability Editor Emma Loewe.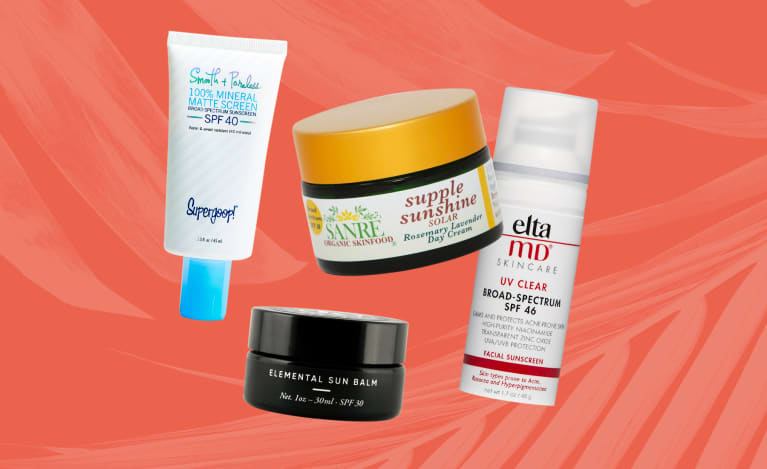 Our editors have independently chosen the products listed on this page. If you purchase something mentioned in this article, we may
earn a small commission
.
Finding natural mineral sunscreen for your body for a day outdoors is one thing—most people who care about going natural, no matter their skin tone, resign to the white cast and residue knowing they're making a better choice for the earth and their health (yes, even better than making their own sunscreen). Plus, chances are, no one's looking at anyone's skin that closely.
It's another thing entirely to find and commit to a mineral sunscreen for your face that works for everyday wear under makeup, in place of makeup, or on its own. Chemical sunscreens spread and lie more easily on the skin and can even disguise pores, hyperpigmentation, and uneven skin tone. But they may be dangerous for the environment and, potentially, our health. Most mineral sunscreens, on the other hand, are better for us—but they're thicker, tackier, and typically more white-tinted than their chemical counterparts, which feels like a bigger sacrifice when you're putting it on your face versus your body.
Here, we found the best mineral sunscreens for your face. Some are skin-hued, others glide on like regular moisturizer, and there's one in particular that's tried and tested, leaving no white cast on women of color:
Sanre Organic Skinfood Supple Sunshine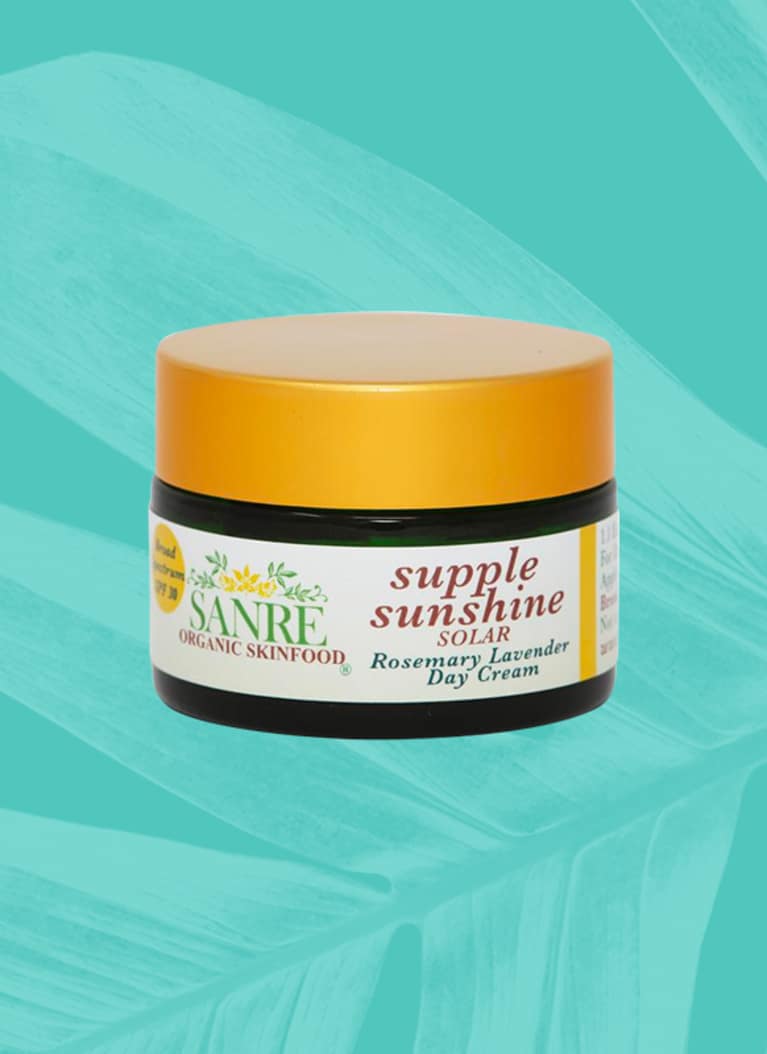 This face cream by Sanre was one of those pleasant health food store surprises—there were no expectations, but it went on like a moisturizer and didn't leave a white cast. Note that the formula is about 9 percent zinc and titanium dioxide, which is one of the reasons the texture is wonderful and smooth, so if you're out in the sun for a long period of time, you will want to reapply often and/or apply a thicker layer. (P.S.: Read more about sunscreens, ratings, and what they all mean.)
Supple Sunshine SPF 30, Sanre Organic Skinfood, $30
Suntegrity Natural Moisturizing Face Sunscreen & Primer, Broad Spectrum SPF 30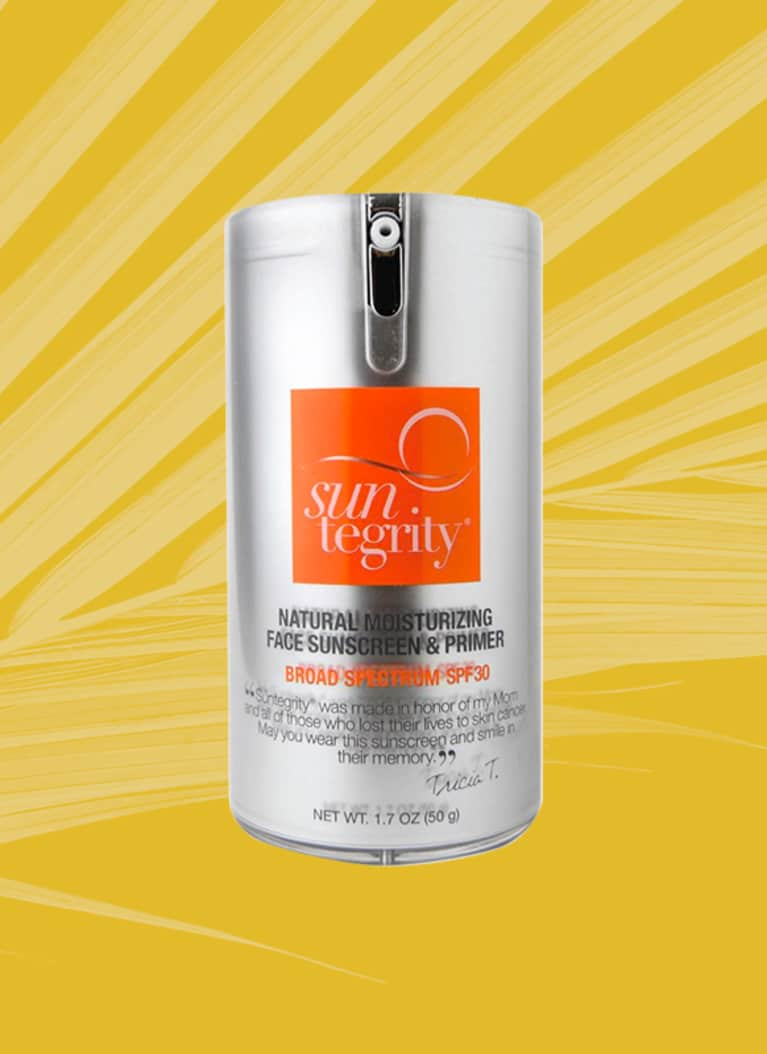 This two-in-one sunscreen has a green light from the EWG with a rating of 1, the best rating for both toxicity and earth-friendliness. It's a makeup primer (doesn't "ball up" under makeup), sunscreen, and moisturizer all in one—perfect to wear every day and the perfect size to toss in your carry-on for weekend jaunts. While the formulation isn't 100 percent organic, several key ingredients are aloe vera, jojoba, sunflower, pomegranate, cucumber, and green tea.
Natural Moisturizing Face Sunscreen & Primer, Broad Spectrum SPF 30, Suntegrity, $45
Supergoop Smooth And Poreless 100% Mineral Matte Screen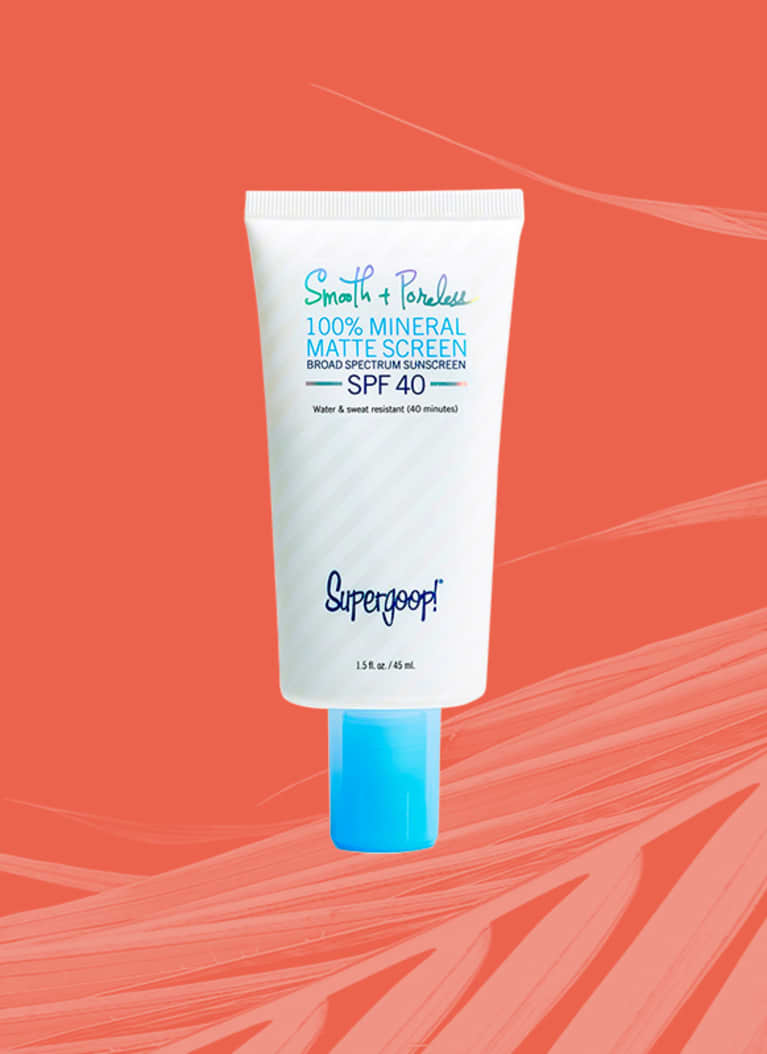 This nongreasy, tinted formula has earned cult status as the mineral sunscreen that actually works as foundation or as a makeup primer. It does contain silicones, which can be drying to the skin, but the physical screens and amount of coverage make this a perfect option if you want to look a little more polished.
Smooth and Poreless 100% Mineral Matte Screen, Supergoop, $38
Elta MD UV Clear Broad Spectrum SPF 46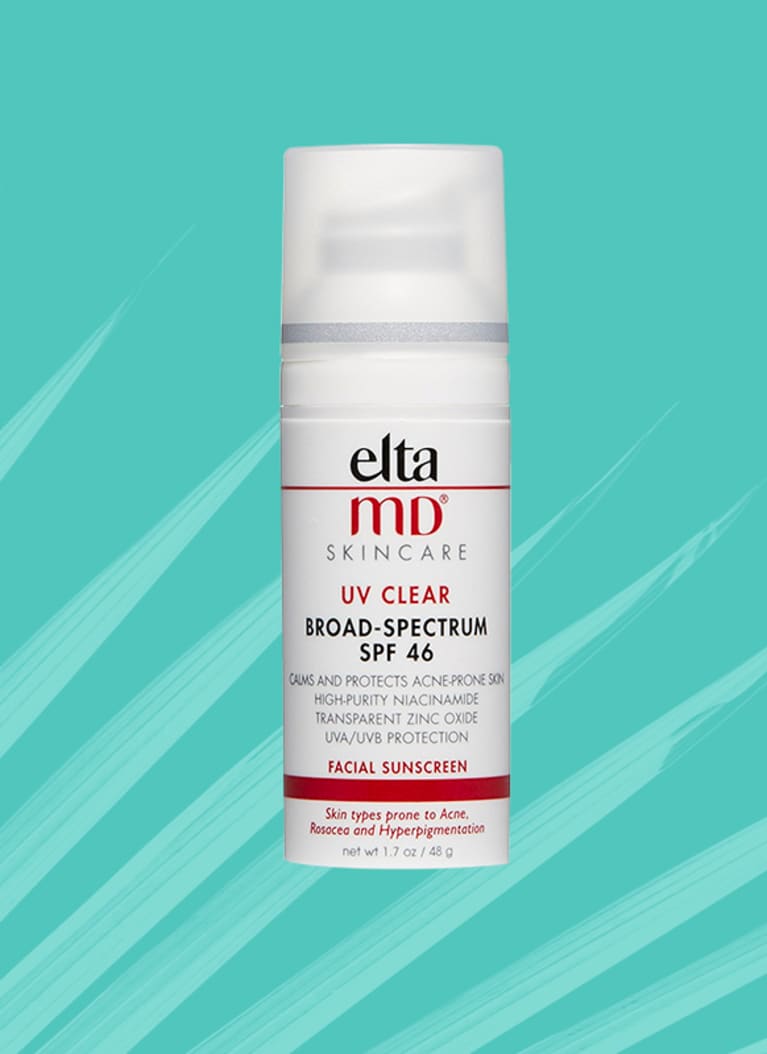 "My favorite mineral sunscreen is Elta MD UV Clear, hands down," integrative dermatologist Cybele Fishman, M.D., said. "It is super light. My former medical assistant was of Indian descent, from Trinidad, and she would wear it, and there was no chalky look—it was invisible." In other words, this one's a solid, vetted option for people of color, who often struggle more with the white cast of physical sunscreens than their lighter counterparts. Note this is the only formula on the list that's part mineral, part chemical sunscreen—but if you're looking for crystal-clear coverage, it's the best hybrid option on the market.
UV Clear Broad Spectrum SPF 46, Elta MD, $36
AKT Therapy Elemental Balm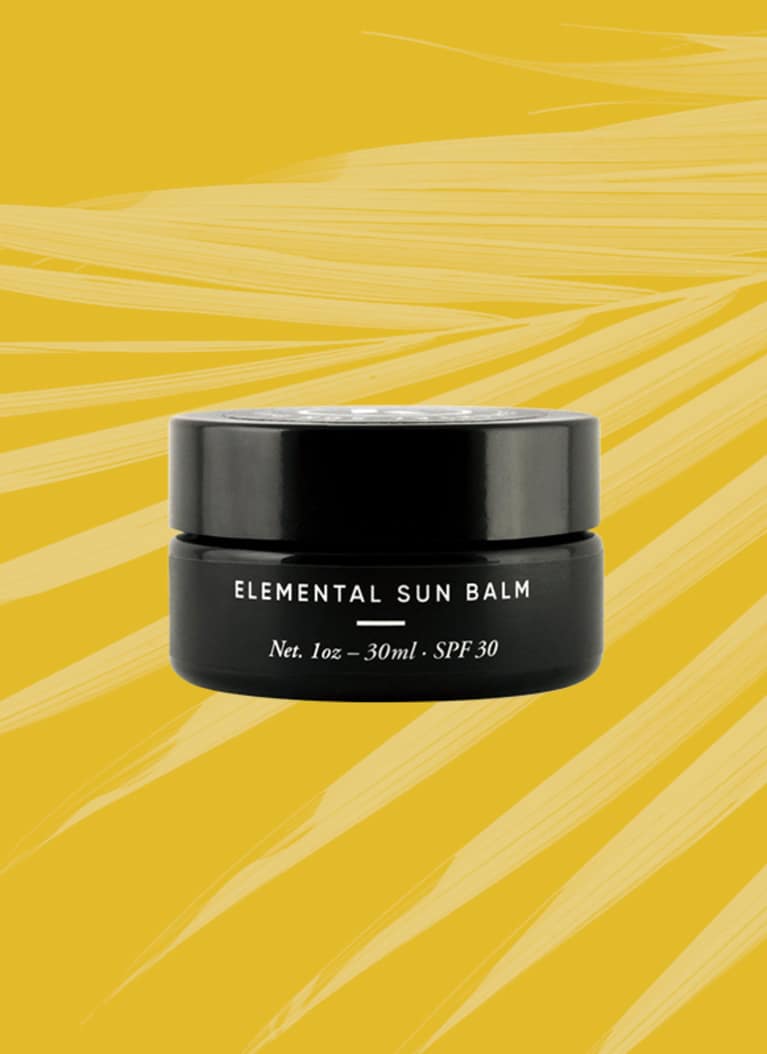 Don't be fooled by the millennial pink hue—AKT's elemental balm is slightly tinted but goes on sheer. With only seven ingredients and 20 percent zinc oxide, this is the simplest formula on the list. Be sure to keep your oil cleansing supplies nearby, though, because the oils and waxes will resist water and sweat (yay, outdoors!) as well as most water-based cleansers.
Therapy Elemental Balm, AKT, $48
Goddess Garden FACE THE DAY Sunscreen & Firming Primer SPF 30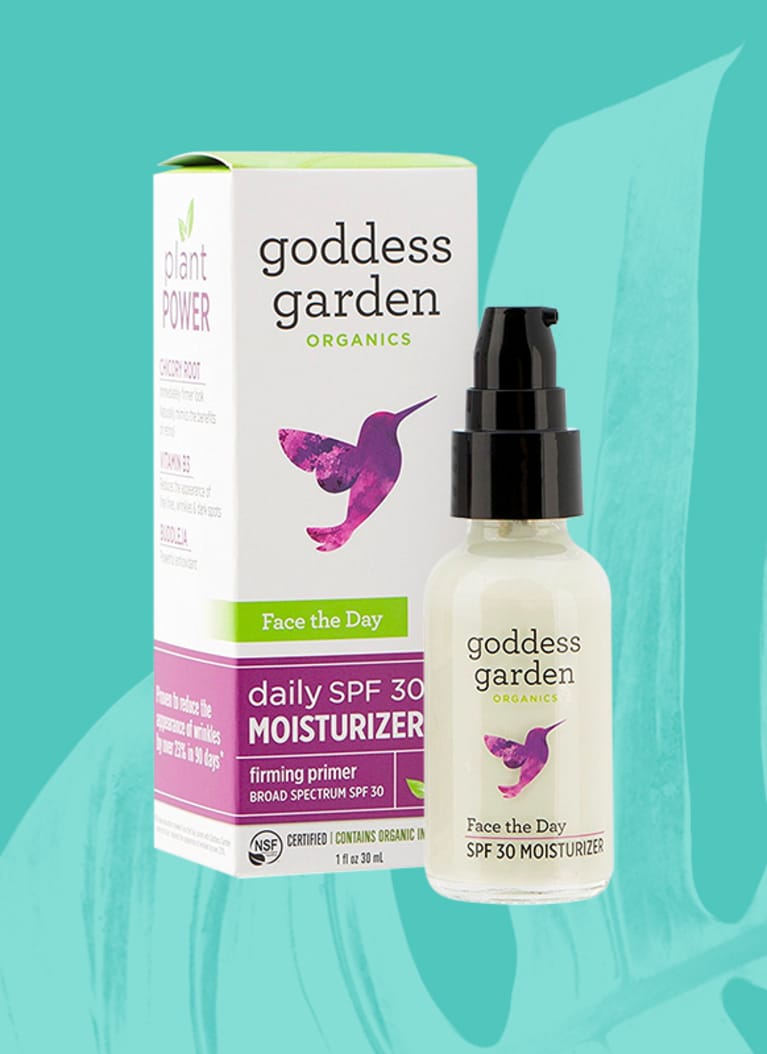 Like the Suntegrity primer and sunscreen in one, this one won't pill under makeup and is great to wear on its own or as base. Bonus: It acts as skin care, mimicking the effects of retinol without any of the photosensitivity that comes with it.
FACE THE DAY Sunscreen & Firming Primer SPF 30, Goddess Garden, $14
Raw Elements SPF 30 Tinted Facial Moisturizer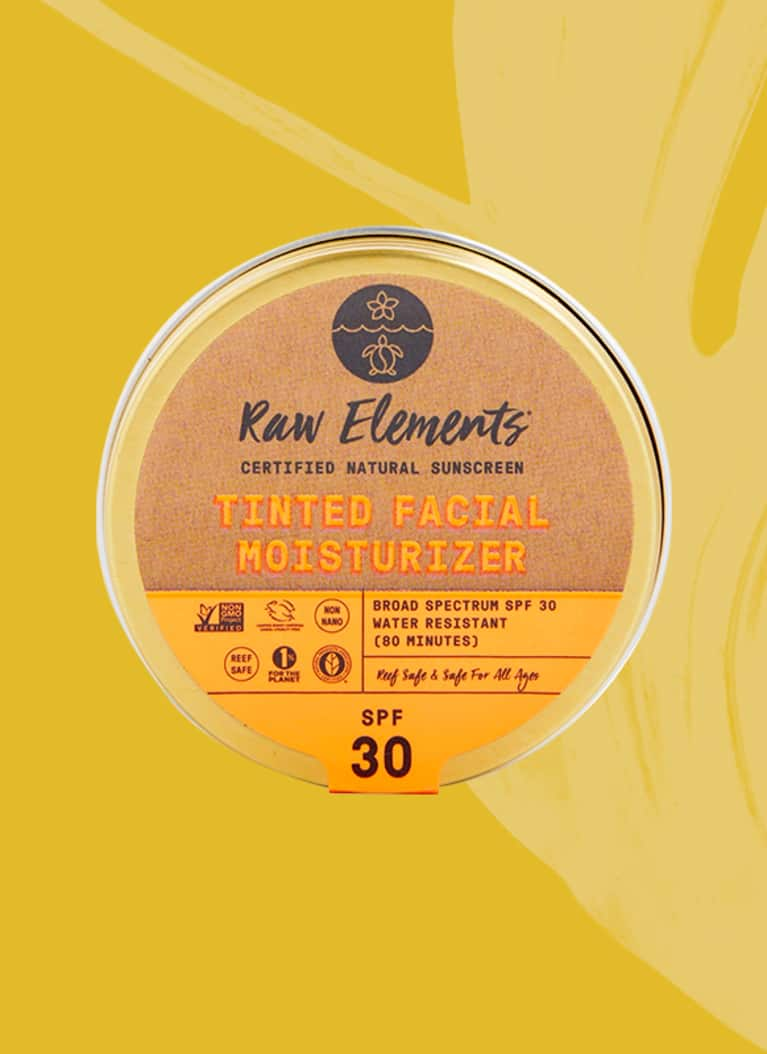 Raw Elements is a sunscreen purist's dream: Whenever possible, ingredients are certified USDA organic or certified natural, and every formula is both nontoxic and reef safe. This summer, they released a tinted version of the popular facial sunscreen tin, and the results do not disappoint. Coverage is sheer but effective, ideal for daily wear or for the beach.
SPF 30 Tinted Facial Moisturizer, Raw Elements, $30

Josh Rosebrook Nutrient Day Cream SPF 30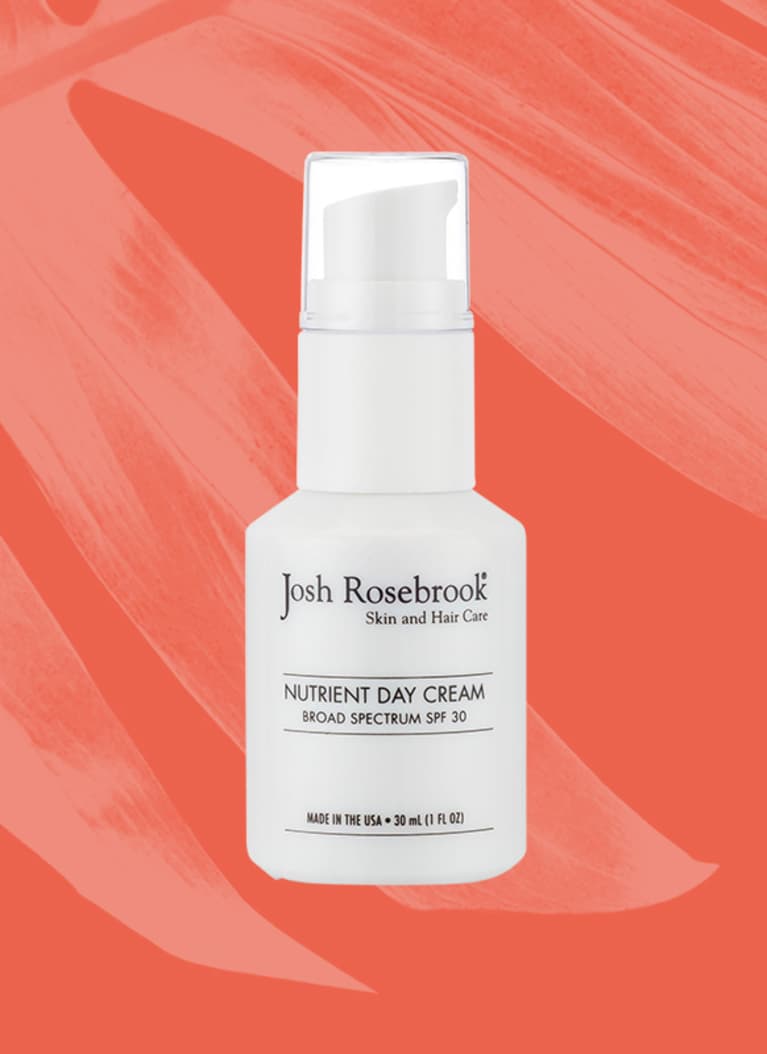 Welcome to the splurge sunscreen. Josh Rosebrook has packed this non-nano zinc formula with active botanicals and oils to nourish the skin. The main difference between this cream and the rest is the micro-ionized, uncoated zinc—the particles are smaller than most zinc but aren't nano-sized, so this formulation feels more like a moisturizer than a sunscreen. The texture is gel-like, dispenses white, and dries matte on the skin, which is definitely suitable for all skin tones.
Nutrient Day Cream SPF 30, Josh Rosebrook, $150


DERMA E Even Tone Brightening Day Cream SPF 15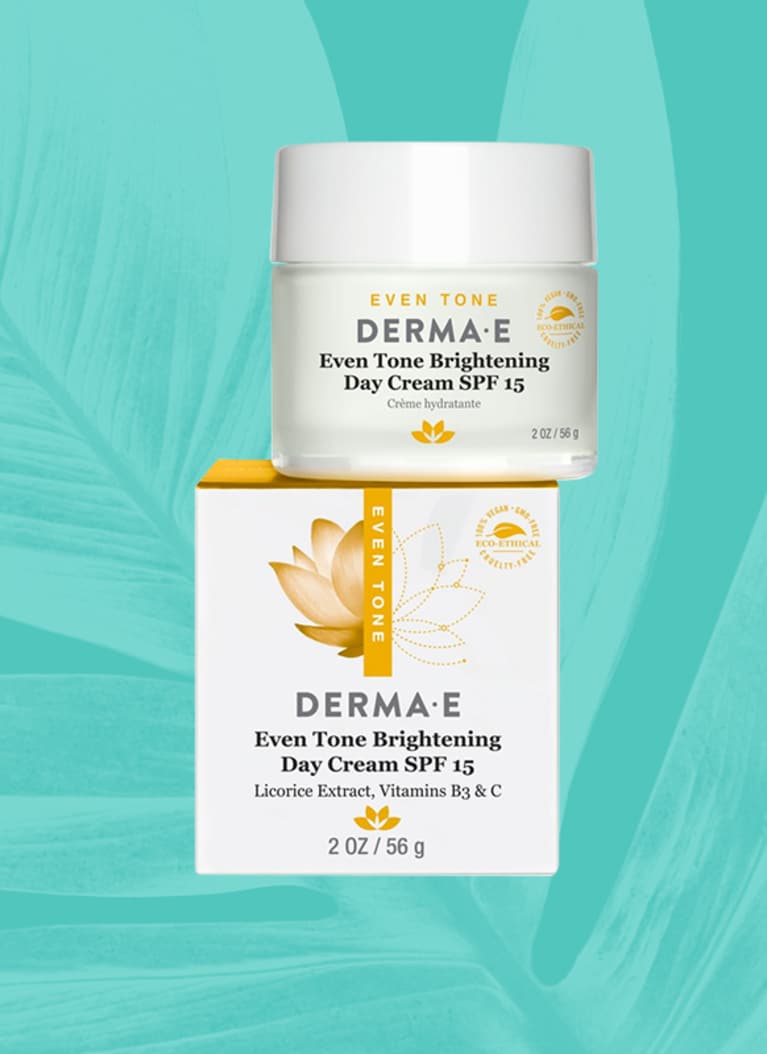 This day cream works hard—she brightens, hydrates, and protects skin from the sun. The creamy texture feels more like a moisturizer than a sunblock, making it a perfect option for daily wear. Niacinimide, a B vitamin, helps to even out the tone of skin together with Madonna lily plant stem cells, bearberry, licorice, green tea, and C-esters. Did we mention that all DERMA E formulas are vegan and GMO-free?
Even Tone Brightening Day Cream SPF 15, DERMA E, $30