5 Of The Best Dry Face Brushes: Everything You Need To Know About The Tool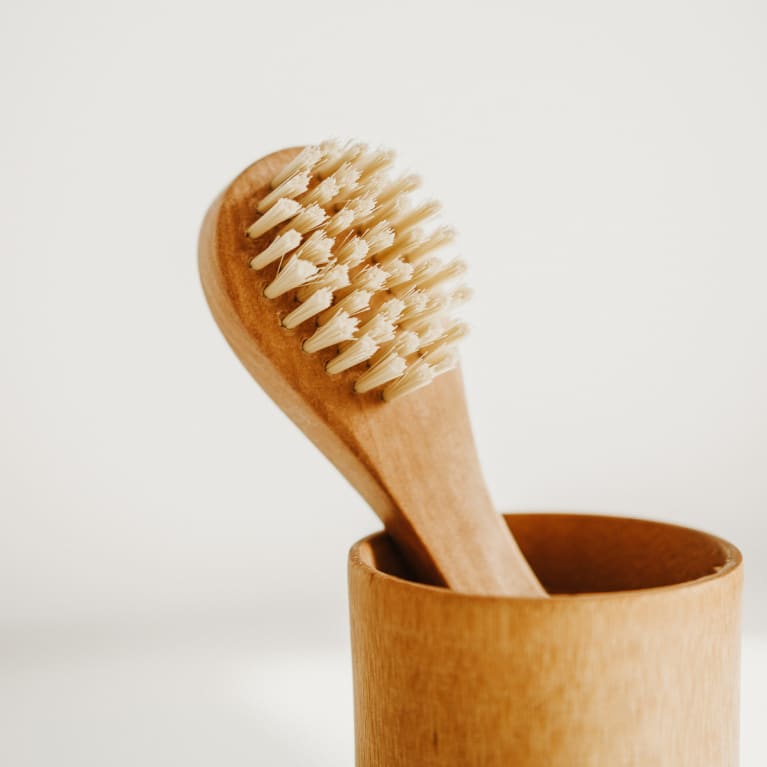 Our editors have independently chosen the products listed on this page. If you purchase something mentioned in this article, we may
earn a small commission
.
Dry brushing is an ancient Ayurvedic tradition, currently beloved by many people of all backgrounds. Those who swear by it say it gives them a boost of energy, smoother skin, and a moment of pause in an otherwise busy day. Certainly, it's no wonder why people adore it.
Now, it is most commonly thought of as a body routine, traditionally as well as in practice. However, it does have a lesser-known alternative use: Your face. If you are already well versed in the practice of dry face brushing, feel free to skip to our product suggestions below; if not, let's do a little debrief.
Dry face brushing, explained. 
Dry face brushing is the practice of using a brush with stiffer bristles on your skin with the intent of exfoliating skin cells, encouraging circulation, and, for many, simply offering a moment of self-care. "Dry brushing is very useful for increasing circulation and exfoliating the skin," San Francisco–based aesthetician Kayla Franzblau previously told us. "It's a really affordable and easy way to keep skin free of congestion at home."
Consider dry face brushing like you might a facial scrub: It is a physical exfoliator that sloughs off the top layer of dead skin cells through manual removal (unlike chemical exfoliators, which break down the bonds between skin cells). And you should abide by similar guidelines as you might a scrub: Always be gentle, and only do it once or twice a week.
The last point deviates a bit from full-body dry brushing, as some practice it daily or every other day. But there's a good reason you shouldn't attempt a seven-day-a-week practice: The skin on your face is thinner and far more delicate than that of your body. It simply cannot deal with that much exfoliation, and it could cause irritation, redness, or serious damage to your skin.
If you want a tutorial on the specific motions to do when dry brushing, see our five-step guide here.
The 5 best facial dry brushes. 
And before you grab your body dry brush or go to purchase any ol' brush online, know that you'll need a separate one for your face. Face dry brushes use softener, more gentle bristles (again, the skin is much more delicate), and are usually smaller (as they aren't covering as wide of a surface area).
Tweezerman Dry Face Brush
This option uses nylon bristles that are infused with antioxidants from green tea, so you get some added skin care benefits too. The compact brush also has a fun, pink handle and affordable price point, making this a great entry point option for any newbies.
Dry Face Brush, Tweezerman ($14)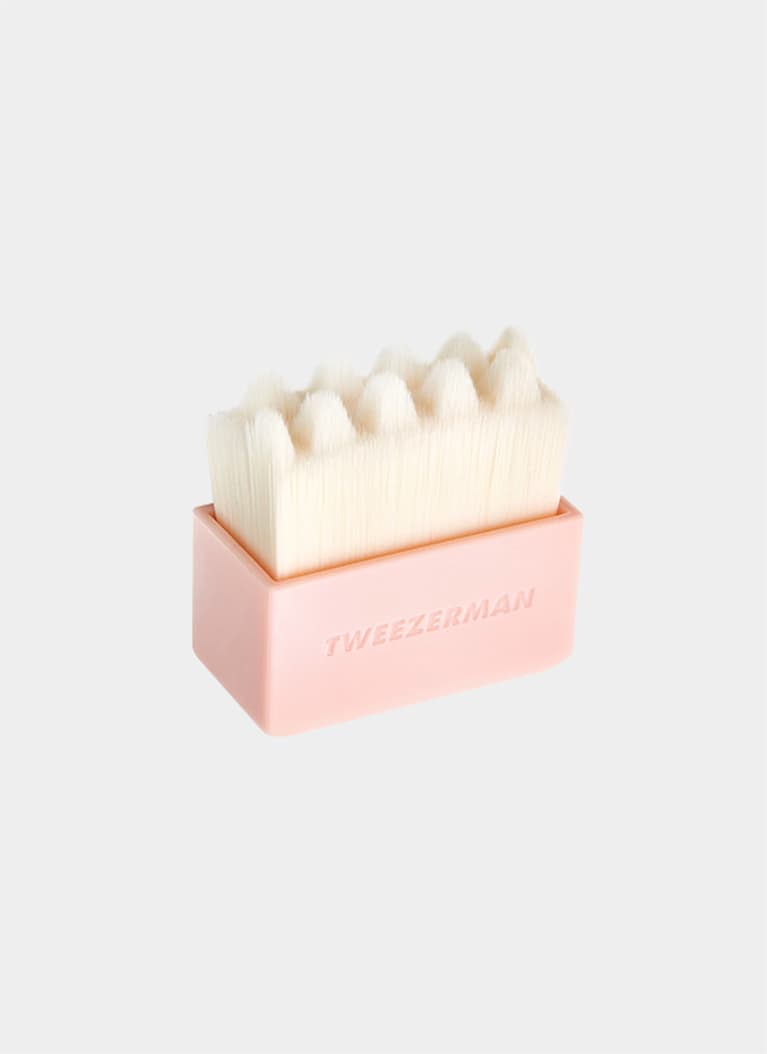 mindbodygreen
Naturopathica Facial Cleansing Brush
A chic, elegant option for your vanity or bathroom counter: This navy blue and cream bristle brush looks as good as it feels. It's ultra-soft and sticks to nylon bristles (so it's vegan) for a very sensorial experience.
Facial Cleansing Brush, Naturopathica ($30)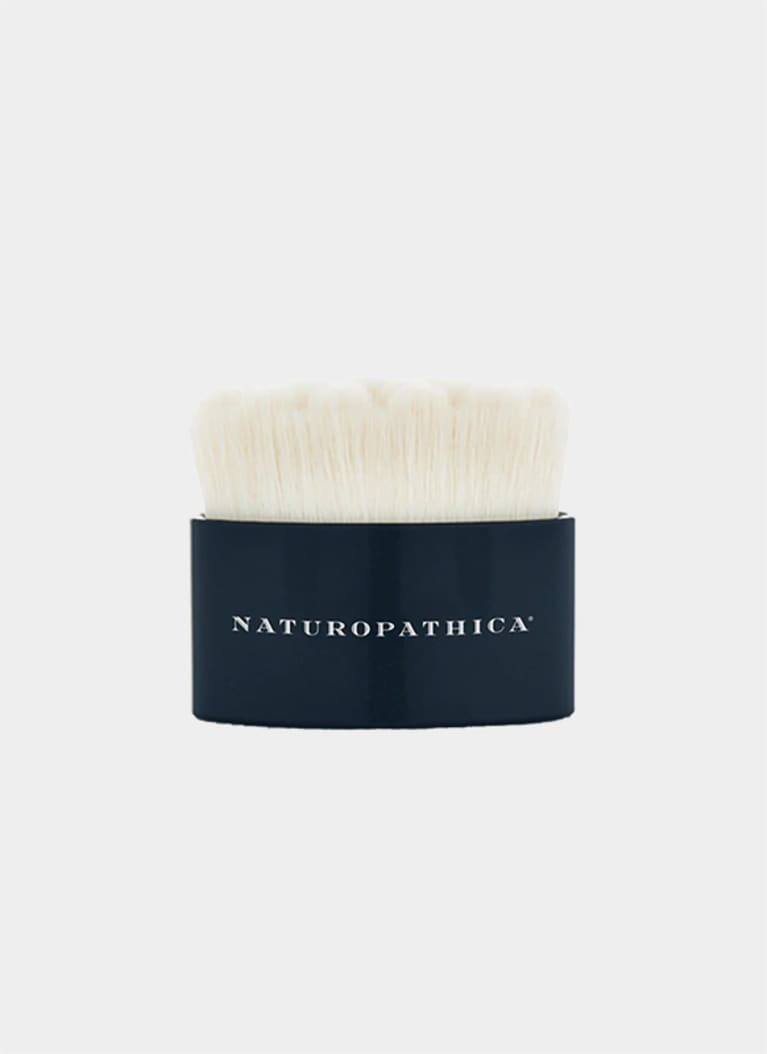 mindbodygreen
Aveda Tulasara Radiant Facial Dry Brush
With a sleek oval shape, this fits comfortably in the palm of your hand. The easygoing nylon fibers sweep over your face; said fibers come in undulating lengths, too, so it has a rippling sensation across your face.
Tulasara Radiant Facial Dry Brush, Aveda ($44)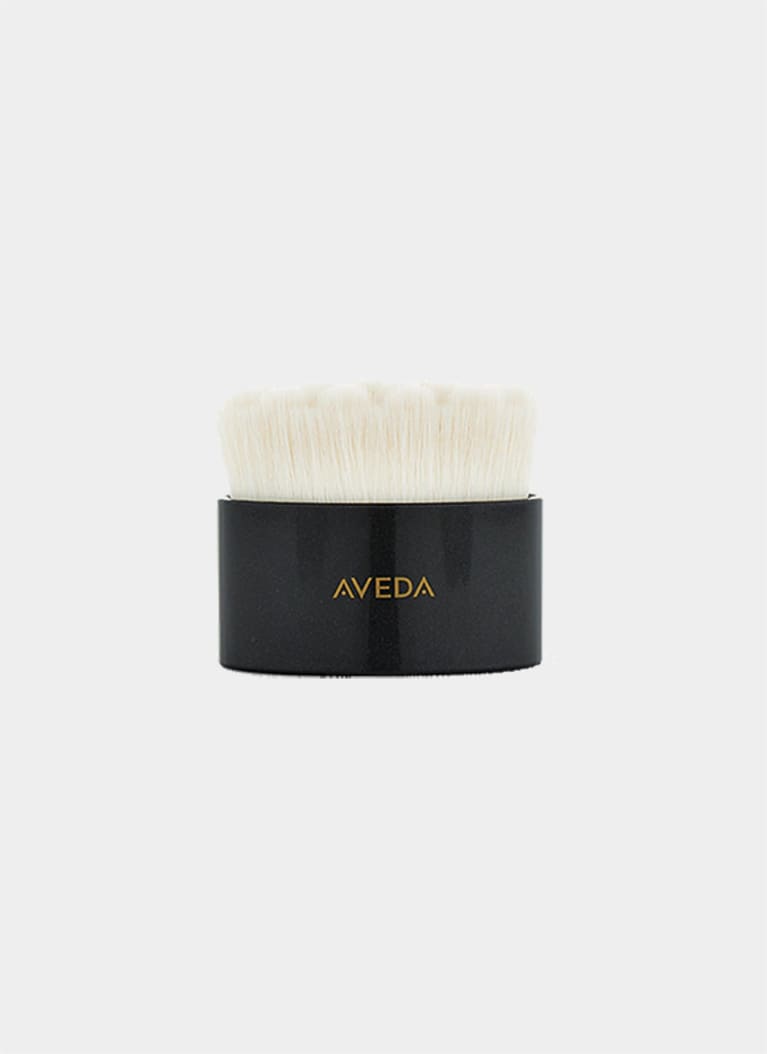 mindbodygreen
Province Apothecary Glow Dry Face Brush
With responsibly sourced goat-hair bristles and a sturdy oak handle, this option makes for a bit stronger experience. Consider this one if you are well versed in dry face brushing and are looking for the next step. Read: Beginners should stick to something softer.
Glow Dry Face Brush, Province Apothecary ($52)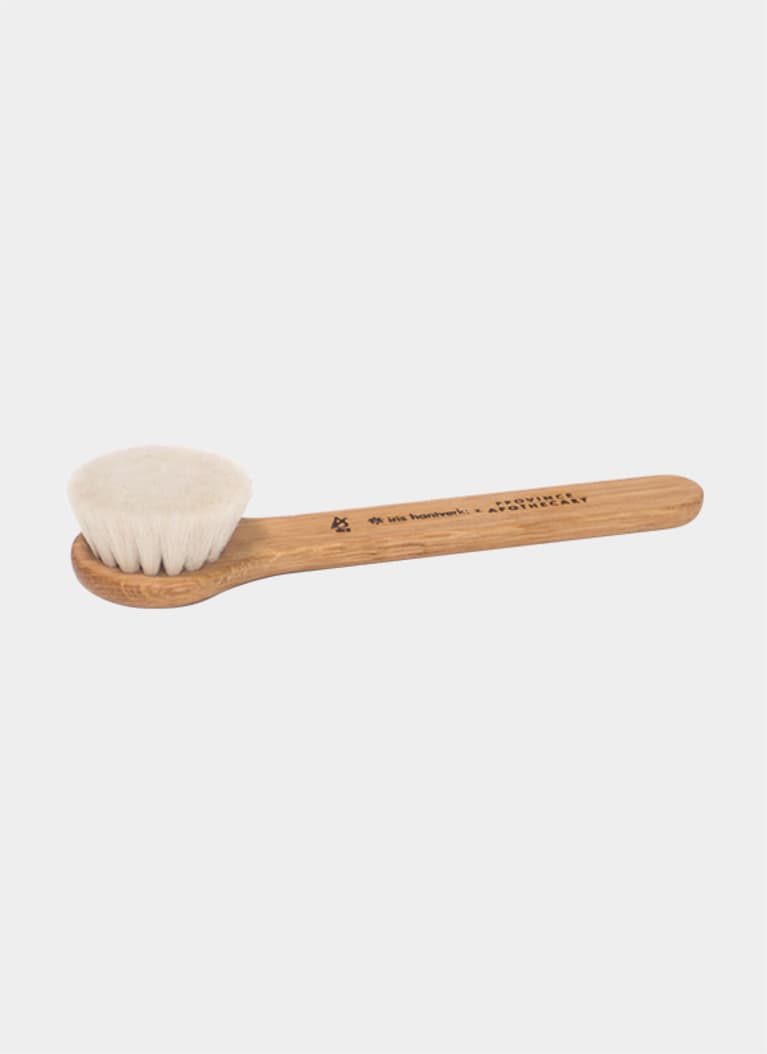 mindbodygreen
Skin Gym Glow Facial Brush
This brush comes with a longer handle (it's a personal preference: Some like to grip the tool directly; others prefer this version). This also uses goat hairs, so this will be a more abrasive version than the nylon brushes.
Glow Facial Brush, Skin Gym ($32)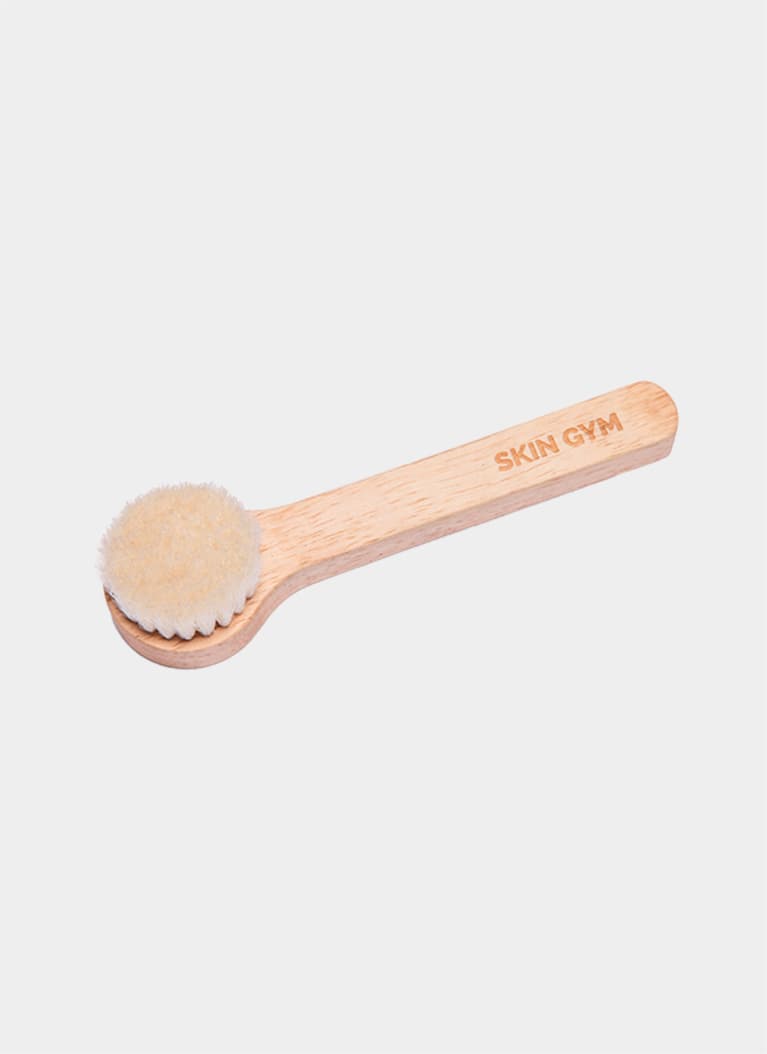 mindbodygreen