The Beauty Routine Kaitlyn Bristowe Has Been Loving As Of Late

Beauty & Health Editor
By Jamie Schneider
Beauty & Health Editor
Jamie Schneider is the Beauty Editor at mindbodygreen. She has a B.A. in Organizational Studies and English from the University of Michigan, and her work has appeared in Coveteur, The Chill Times, and Wyld Skincare.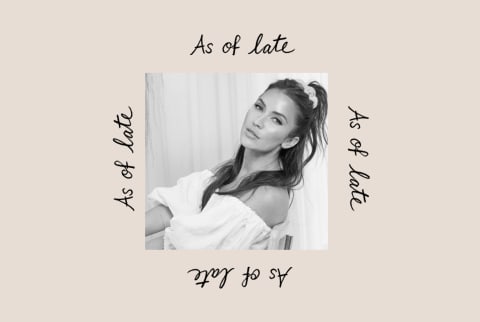 Image by Kaitlyn Bristowe
February 7, 2023
We carefully vet all products and services featured on mindbodygreen using our
commerce guidelines.
Our selections are never influenced by the commissions earned from our links.
Beauty routines are never truly stagnant—practices evolve and change like we do. In As of Late, we chat with influential folks about their current products and rituals. Here, we get a snapshot of what they're doing right now: the sacrosanct formulas they use until the last drop, the fresh launches they've got their eyes on, and of course, the why behind it all.
The first time I saw Kaitlyn Bristowe stroll into the sprawling Bachelor mansion back in 2015, I thought, This girl seems genuinely cool. Apparently, the world thought so, too: A fan favorite of the franchise, Bristowe later starred on The Bachelorette, launched a successful podcast called Off The Vine, and competed on Dancing With the Stars (she won the entire thing, thank you very much).
She's no doubt extremely hardworking and talented, though I suspect there's a special reason Bristowe has captivated the masses since the day she stepped out of the limo: Bristowe just has this ability to make you feel like her very best friend. Recently, she told mbg all the skin care products she's been loving as of late—and just like your most trusted beauty BFF, she shared time-tested secrets, must-have tricks, and, of course, lots of laughs. (We also swear by the same retinol serum, so I feel we really are kindred spirits.)
Below, Bristowe spills her go-to lineup.
The tried-and-true: SPF. 
"I would say always use an SPF 50. People seem to know how important it is, but I never go a day without it."
[Editor's note: We believe sun protection itself is the gold standard, though we are generally fans of mineral formulas. See here for our favorite sunscreen options.]
The surprise hit: A retinol serum.
"This product called Strategy Skin. Amanda [Hlatky] in Vancouver has worked with the top scientists of skin care to create this moisturizer that has a little retinol in it, and I noticed a difference after one week of using it. It was incredible. It will change your life."
Strategy Skin The A Retinal Serum
$ 195
Like Bristowe, I'm a huge fan of this moisturizing retinol serum. Technically, it's a retinal (aka retinaldehyde), a type of retinoid that functions as a stronger (yet not too strong) option than most over-the-counter formulas. It also combines peptides, squalane, hyaluronic acid, beta-glucan, and niacinamide to buffer the potent active and provide even more antioxidant support.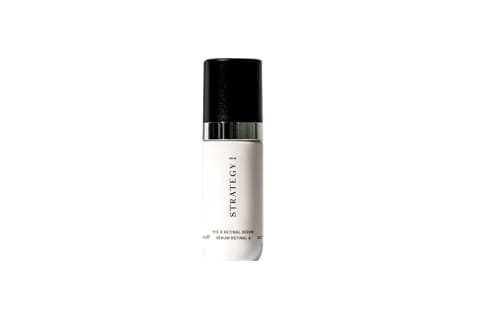 The secret: Microblading. 
"Probably my microbladed eyebrows. I've been doing that for about seven years now. They slap on a lot of numbing cream, so [it doesn't hurt]."
The up-and-coming: A natural toothpaste. 
"I started using this toothpaste called Before. The branding of it is really beautiful, and it's an all-natural toothpaste but [has] fluoride, so it does a really incredible job of cleaning your teeth. It's amazing. I feel like I want to get everyone on it.
"And it's delicious. It's a really delicious minty flavor. They have toothpaste for whitening, sensitive teeth, they have travel sizes…It's incredible."
Before Purifying Toothpaste
$ 10
A natural toothpaste with gentle yet effective ingredients seems to be a tall order—the market is notorious for lackluster formulas that don't really leave your mouth feeling clean. Not this one! Bristowe swears by its ability to scrub teeth brilliantly shiny, and with peppermint and spearmint essential oils, it leaves behind a minty-fresh feel.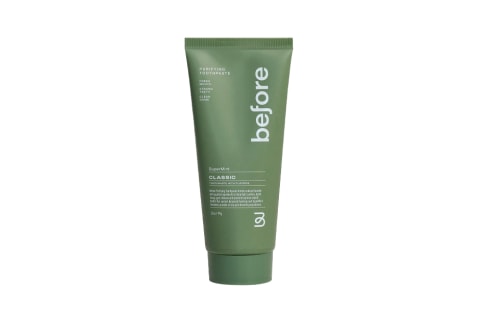 The steal: A moisturizing body scrub. 
"I'm not just saying this because I am partnering with Soap & Glory—I actually did use this brand before I even went on television. We had it in Canada where I lived. The Flake Away Body Scrub smells like heaven. It leaves your skin feeling so moisturized—like velvet!—and it's incredible.
"I get a lot of spray tans, and I'm always looking for a good exfoliator. I also realize how important it is to take care of your actual body skin, because I focus so much on my face and neck, then I usually would forget about my body—but now I don't."
The thing that influenced me: Underpainting. 
The seasonal staple: A rich body butter. 
"The Soap & Glory Righteous Butter Body Butter is so incredible. I know I already said the scrub makes your skin feel velvety, but then when you add on that body butter after… I'm actually not lying, Jason [Tartick] felt my skin after I did that (well, I made him), and he was like, 'Oh my gosh.' And you smell so good."
Soap & Glory The Righteous Butter Body Butter
$ 15
You'll always want to slather on moisturizer post-scrub—and if you opt for Soap & Glory's beloved exfoliator, there's no better match than the brand's deeply hydrating body butter. With shea and cocoa butters, aloe vera, glycerin, and coconut oil, your skin will feel touchably smooth—it's Bristowe (and Tartick) approved.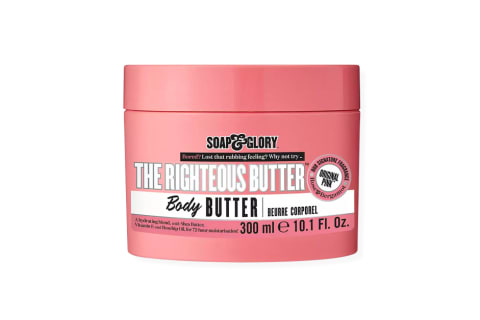 Jamie Schneider
Beauty & Health Editor
Jamie Schneider is the Beauty Editor at mindbodygreen. She has a B.A. in Organizational Studies and English from the University of Michigan, and her work has appeared in Coveteur, The Chill Times, and more. In her role at mbg, she reports on everything from the top beauty industry trends, to the gut-skin connection and the microbiome, to the latest expert makeup hacks. She currently lives in Brooklyn, New York.