The Anti-Inflammatory Smoothie This Health Editor Will Be Drinking All Summer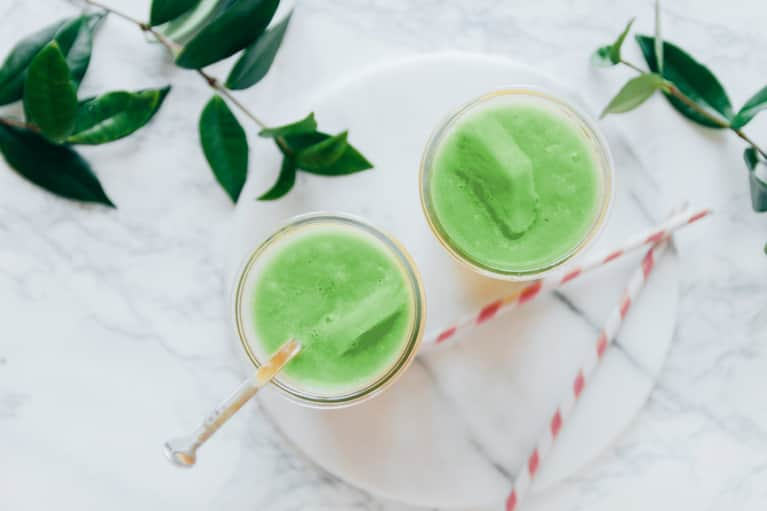 Our editors have independently chosen the products listed on this page. If you purchase something mentioned in this article, we may
earn a small commission
.
I like to get up early and go to the gym before work, so when I get home around 7 or 8 p.m., I'm usually looking for something easy and light for dinner before I turn in around 10 (Grandma status, I know, but it's good for my circadian rhythm). Smoothies are a great solution because they sneak greens and other healing foods into the evening without making me feel overly full or like I need to wait hours to digest before I can lie down. I usually change up my smoothie recipes pretty frequently, but this one seems to be sticking around. I've found myself making it four or five times a week for the past couple of months, and I think it's a perfect staple for spring and summer. Here's what goes in it:
I LOVE adding grapefruit to smoothies, it masks the sometimes dull taste of protein powder and always leaves me feeling refreshed.
Next I add turmeric for its major anti-inflammatory properties. I like to use the fresh root, peel it, and just plop it right in there. Why take a supplement when you can use the real thing straight from the ground?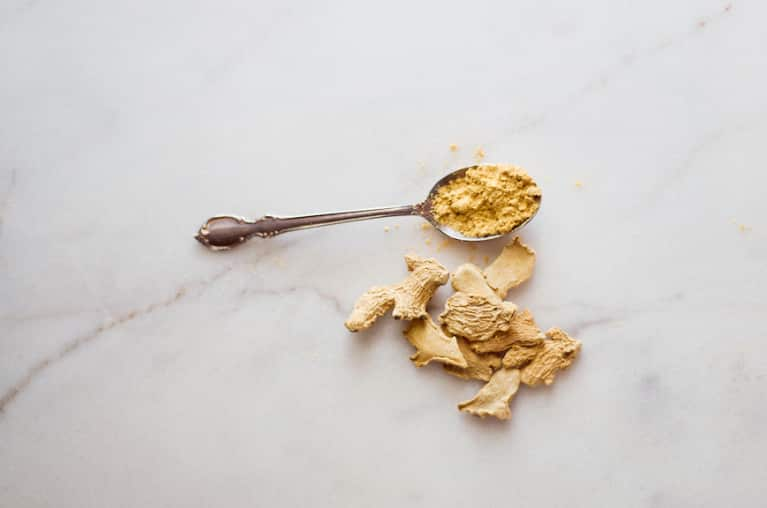 Celery is known as a blood purifier and I've been obsessed with it since I read the Medical Medium's book Life-Changing Foods.
I chose cilantro not because I love the taste, but because it's a great detoxifier and all-around green thing, so I try to slip it in without having to taste it.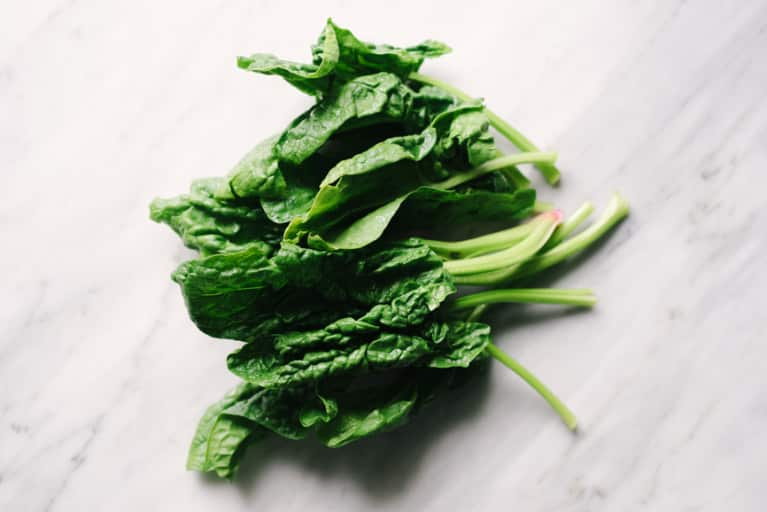 My favorite green for smoothies is spinach because it's always in season and gives my smoothie that vibrant green color that kale doesn't.
As for the detox protein powder, a naturopathic doctor introduced me to this one years ago and it remains one of my favorites. It is chock-full of goodness and great for supporting the liver. I feel an overwhelming sense of well-being almost immediately after using it in any recipe.
I add water or iced green tea for a little caffeine boost and for the EGCG, which is has crazy-strong antioxidant power. This smoothie gives me energy, feels summery, and is almost like a green juice since there's no milk. We'll be seeing a lot of each other this summer.
Pineapple and Grapefruit Anti-Inflammatory Green Smoothie
Half a grapefruit (frozen)
Small handful of pineapple (frozen with no sugar added)
Large handful of fresh spinach
Small piece of peeled fresh ginger root (about the size of a thumbnail)
Small piece of peeled fresh turmeric root (about the size of a thumbnail)
A pinch of cilantro
1 stalk of celery
1 scoop of vanilla protein powder
Water or cold-brewed green tea
Blend until smooth and enjoy! Serves 1.
Want to turn your passion for wellbeing into a fulfilling career? Become a Certified Health Coach! Learn more here.