7 Healing Elixirs For Balanced Hormones & Glowing Skin
Functional Medicine Practitioner
By William Cole, D.C., IFMCP
Functional Medicine Practitioner
Dr. Will Cole, D.C., IFMCP, is a leading functional medicine expert who specializes in clinically investigating underlying factors of chronic disease and customizing a functional medicine approach for thyroid issues, autoimmune conditions, hormonal imbalances, digestive disorders, and brain problems. Cole is also the bestselling author of Ketotarian and The Inflammation Spectrum.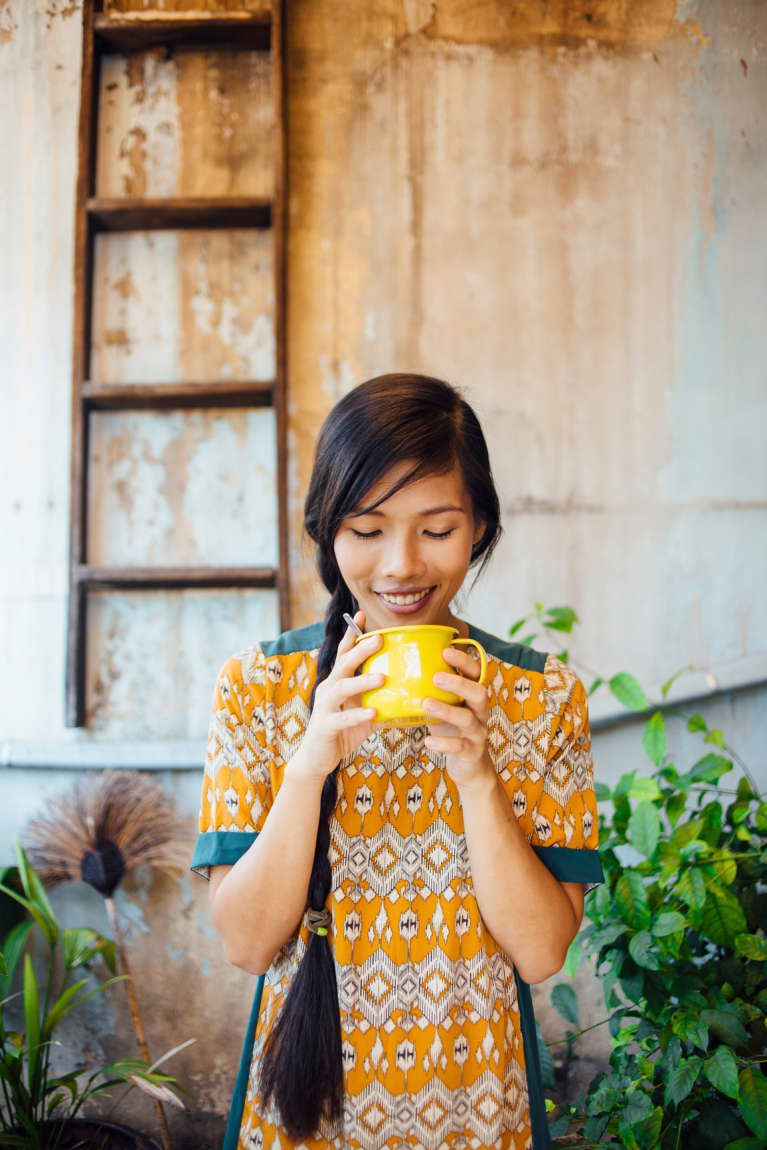 Aging is not a process that most of us look forward to and as a society we are obsessed with looking as young as we can. The plastic surgery industry is booming, with millions of people injecting, lasering, cutting, and pulling themselves into youth. But in reality, youthful vitality starts with what we put into our bodies, and, believe it or not, there are plenty of ways to keep ourselves looking and feeling younger through the power of delicious food medicines.
The earth has provided us with everything our bodies need to live a thriving life, but sometimes it can be overwhelming knowing where to start. Don't worry; I've got you covered. I hand-picked some of the world's most potent beauty foods and put them together in these simple yet magical recipes. Have at least one of these seven potions a day, but feel free to indulge in more if you desire! Rotate them throughout your week to make sure you're getting a variety of goodness.
1. Beautifying blue-green mermaid latte.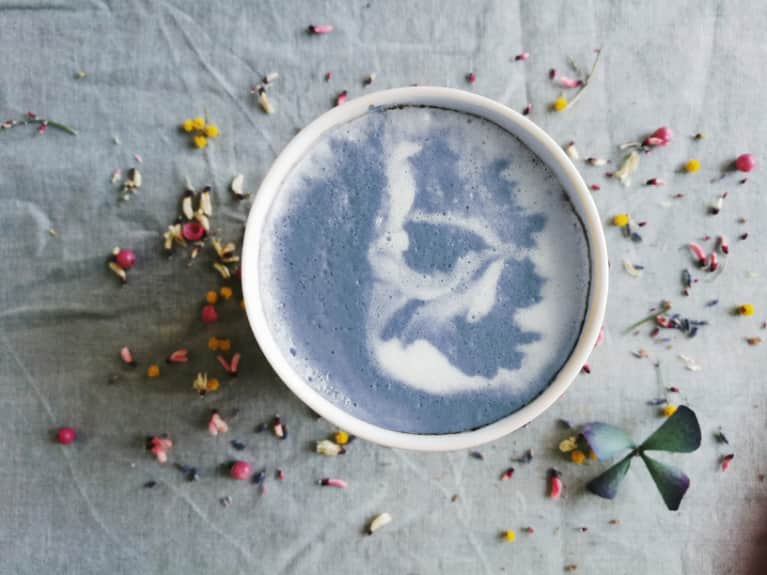 Ever wonder why mermaids always look so gorgeous? I'm pretty sure it's because of the blue-green algae. The aquatic hues of aphanizomenon flos-aquae and spirulina not only decrease inflammation, but they protect your cells and contain a unique array of antioxidants to help keep your skin and body look more youthful.
Ingredients:
1½ cups full fat coconut milk
1 teaspoon blue-green algae powder
1 teaspoon honey (or more to taste)
½ teaspoon cinnamon
½ teaspoon organic vanilla
Method:
Place all ingredients in saucepan and heat until warm and ingredients are dissolved. Pour into mug and enjoy with additional cinnamon sprinkled on top.
2. Adaptogenic mushroom hot cocoa.
Elevate your traditional hot chocolate with a super blend of adaptogenic mushrooms. Your drink will taste even sweeter knowing that you are fighting inflammation and cellular damage with each sip. Chaga and cordyceps both contain powerful antioxidants that help fight off the effects of aging as well as decreasing pro-inflammatory lipid peroxidation, which actually causes us to age! Keep your brain healthy as well with lion's mane, which has been shown to decrease cognitive decline.
Ingredients:
1½ cups coconut or almond milk
½ teaspoon chaga powder
½ teaspoon cordyceps powder
½ teaspoon lion's mane powder
2 tablespoon raw cacao powder
2 tablespoon medjool date paste
Method:
Place all ingredients in a saucepan and heat until warm and ingredients are dissolved. Pour into mug and enjoy!
3. Hormone-balancing adaptogenic smoothie.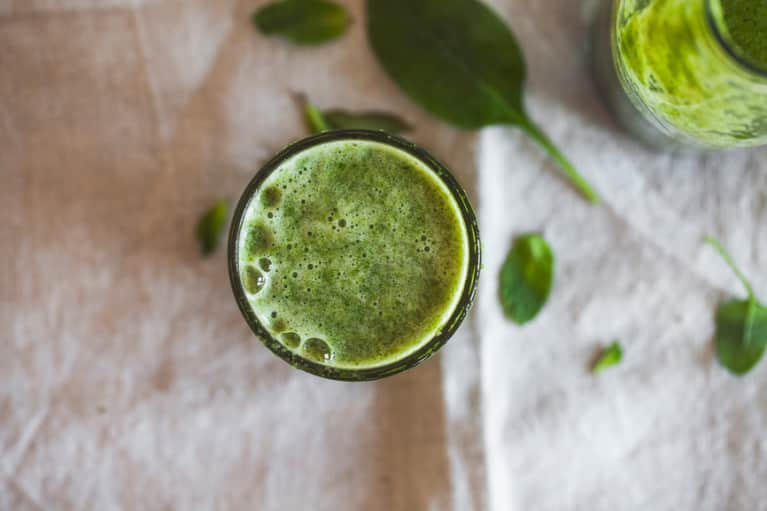 To have healthy skin you need healthy hormones. Adaptogens are great at balancing stress hormones and healthy fats are also needed for a radiant complexion. The avocados and coconut-milk in this recipe will make this hormone-friendly green smoothie extra creamy.
Ingredients
1 cup kale, chopped
1 avocado
½ teaspoon holy basil powder
½ teaspoon mucuna pruriens powder
½ teaspoon ashwagandha powder
½ organic apple
2 stalks celery
½ cup full-fat coconut milk
Method:
Combine all ingredients in blender, blend, and enjoy.
4. Skin-brightening lavender tonic.
In the kingdom of adaptogens, pearl is the king of beauty. It's a powerhouse source of aminos that strengthen your hair and nails and nourish your skin. In addition, lavender helps to calm the skin from the inside out.
Ingredients:
1½ cups water
1 teaspoon lemon juice
1 teaspoon pearl powder
2 to 3 drops lavender essential oil
2 drops of liquid stevia (optional)
Method:
Add lemon juice, pearl, lavender essential oil, and optional stevia in water and stir until combined.
5. Refreshing iced bee-pollen tea.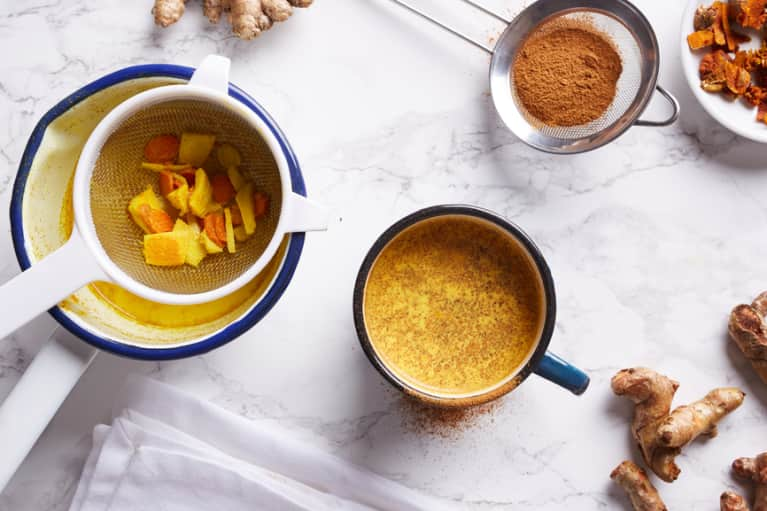 This is a natural glow in a cup. Bee pollen acts as an antioxidant and helps to reduce inflammation, which can contribute to a variety of health conditions including skin problems. The B vitamins (no pun intended!) of pollen supports healthy methylation pathways, which are needed for a healthy gut and skin. Adding in dandelion leaves gives you additional liver detox support from harmful toxins that are no bueno for looking fresh and energized.
Ingredients
1½ cups hot water
1 to 2 teaspoons dried dandelion leaves
1 teaspoon mucuna honey (or more to taste)
1 teaspoon bee pollen
Method:
Place dandelion leaves in tea ball and steep in hot water with honey for 5 to 10 minutes. Remove tea ball and let sit to reach room temperature (bee pollen added to hot water reduces the nutritional benefits). Add in bee pollen. Stir to dissolve. Place in fridge until cool.
6. Berry collagen well milk.
Grass-fed collagen or marine collagen are important proteins, helpful for reducing the effects of aging on the skin. It helps skin to keep its elasticity and, therefore, limits the appearance of wrinkles. Combine this with papayas and blueberries for an extra boost of phytonutrients!
Ingredients:
½ cup almond milk
¼ cup blueberries
¼ cup papaya, chopped
1 teaspoon grass-fed collagen
Method:
Blend blueberries and papaya together in blender and then stir in fruit puree and collagen into almond milk and drink up.
7. Turmeric sipping broth.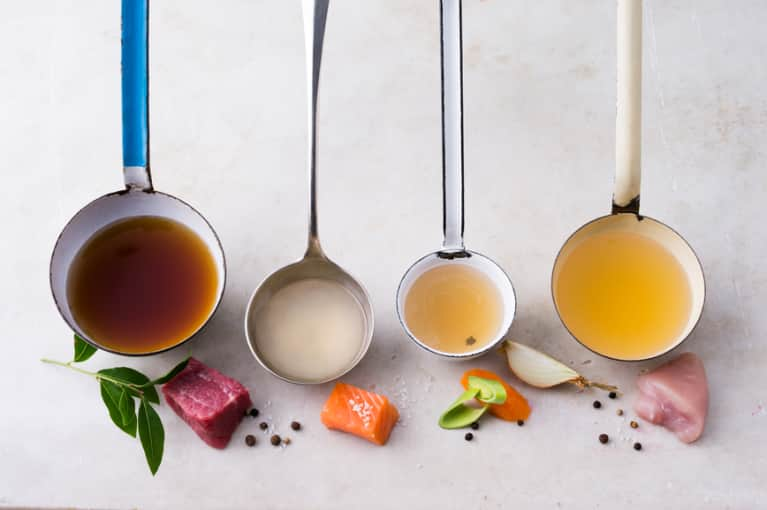 Bone broth is a superfood when it comes to bringing down inflammation levels and healing the gut. To have healthy skin, you need to have a healthy gut. Turmeric and black pepper work synergistically to calm inflammation throughout your body and on your skin. Make a big pot of this and use as a base for soups or to sip throughout the day.
Ingredients:
1 cup full-fat coconut milk
1 cup bone broth
2 teaspoons turmeric
½ teaspoon cinnamon
Pinch of black pepper
1 teaspoon raw honey
¼ teaspoon ginger powder
Method:
Blend ingredients well in a blender. Pour into saucepan and heat for 3 to 5 minutes over medium heat until warm.