5 Ways To Reduce Plastic That Are So Simple You Can't Not Try Them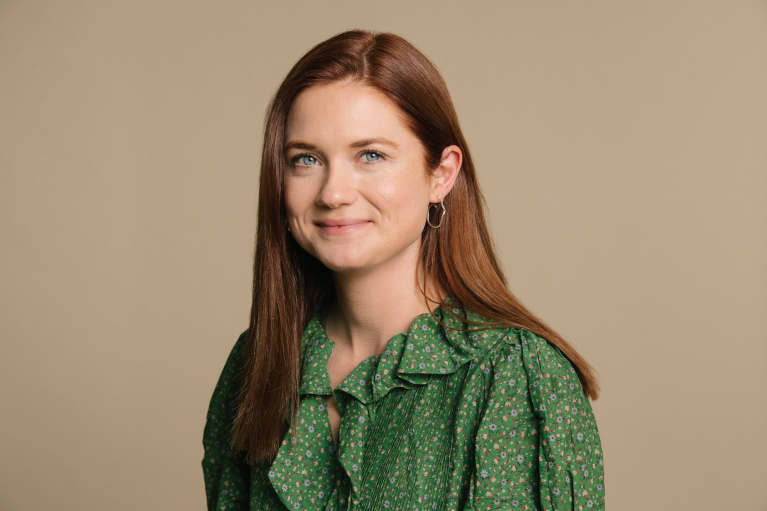 Our editors have independently chosen the products listed on this page. If you purchase something mentioned in this article, we may
earn a small commission
.
Love this? Want more? Stay up to date with the podcast by signing up for
our newsletter
. —The Editors
With estimates that around 12,000 million metric tons of plastic will be in landfills or in our environment by 2050, it's easy to feel like this overwhelming issue is out of our control, but the change actually starts with us as the consumers.
You may know Bonnie Wright better as Ginny Weasley from the Harry Potter films, but she's much more. Bonnie is an environmental activist and advocate for eliminating single-use plastics, a film director, producer, and screenwriter.
I sat down with Bonnie on the mbg podcast to discuss how she became passionate about reducing her impact on the environment and the simple ways she's cut down on plastic in her life.
Growing up, Bonnie spent time on the coast of England with her family and came to love the ocean. She gained inspiration from her surroundings and developed an understanding of nature's cycles. Over time she's seen a cultural shift toward convenience and the subsequent negative impact on the environment. As a surfer who spends a lot of time on the water in California, Bonnie sees the amount of plastic pollution floating in the water and on the beaches.
With all of this, she's made it a priority to reduce her plastic consumption. Here are some of the strides she's made that you may want to incorporate into your life:
1.
Say no to single-use plastics.
She points out this requires some planning ahead for the day as most of our quick, easy food options come in plastic. Therefore, in the morning she packs a reusable cup for drinks (she loves Klean Kanteen or a washed peanut butter jar), her own utensils (bamboo utensil set from To-Go Ware), and a metal straw, all things that can be washed at the end of the day, ready for the next day's use.
2.
Buy packageless beauty products.
If we look at the majority of the beauty products on the shelves in pharmacies or stores, they're all in plastic. Bonnie's made a choice to go for packageless soap for her body including a facial cleansing bar and a shaving soap that's package-free.
4.
Use what you already have.
There's a good chance a lot of our stuff is still in plastic, and therefore it doesn't help to throw it all away to get a sustainable alternative if you already have something. In this case, reuse the plastic bottle you have as a refill option, and if you're ready to get rid of it, make sure to recycle.
Instead of throwing away a plastic razor head every time you shave, try a metal razor head that can be recycled.
Bonnie emphasizes that these changes did not happen overnight and recommends starting with one category such as beauty products or food containers and then moving to the next. "Even if your choice seems so small and insignificant, it does all connect," she explained.
If you're feeling stuck with where to begin, she suggests noticing what self-limiting beliefs may be holding you back. Perhaps you feel like you're not good enough to remember to bring your own water bottle? These are normal ways to feel and are merely thought patterns that have been ingrained in us. To break through some of these, acknowledge that they are thoughts you can overcome and you are more than capable of making choices that support you and the environment.