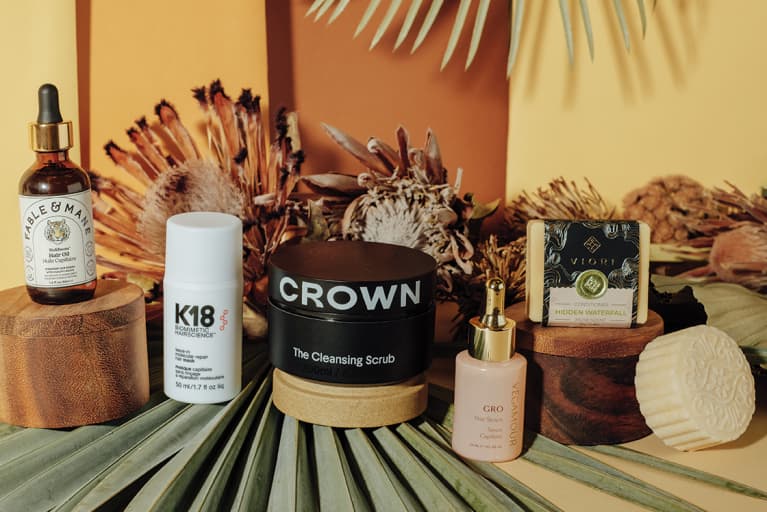 Hair is directly connected to our identity, self-expression, and confidence—and when our hair-game is on point, there's nothing that can stand in our way. That's why we're excited to say that, with the right products, we can make thinning, dull, weak, dehydrated, and damaged hair a thing of the past… Hello, good hair days—every day!
It's important to understand all the factors that go into a fabulous hair day. Because not only is our hair regularly impacted by our internal environment, like hormonal fluctuations which can lead to thinning hair, we also have to worry about external stressors. Everyday factors like pollution, linked to hair loss and build-up, or the regular use of heat tools which strip our hair of hydration, are common culprits of frizz, fly-aways, and split ends. Luckily, we can address these hair concerns with a simple and restorative hair care routine!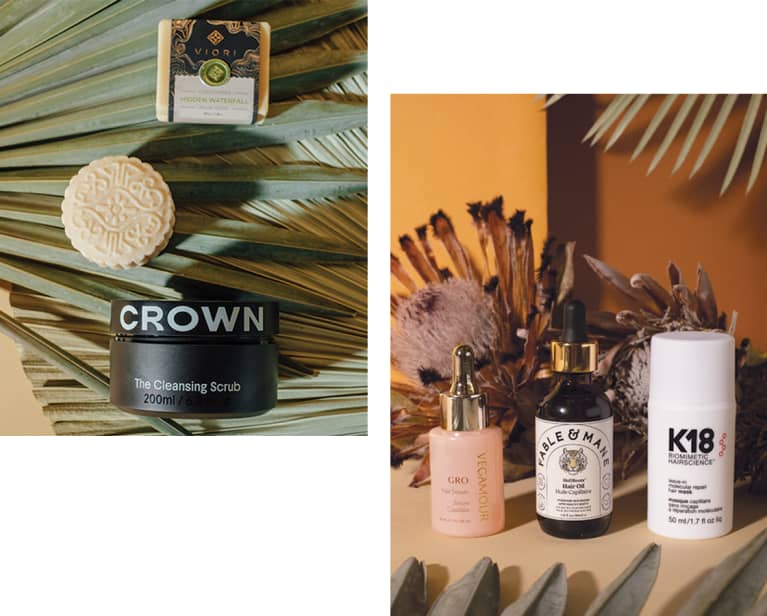 Find Your Most Fabulous Hair With These 5 Products
Whether it's a nourishing leave-in hair mask or cleansing scalp scrub, Sephora is the destination for up-and-coming products that are restoring our hair and making hair dreams a reality. We're big believers that hair care should be fun and easy, so we've picked out five products ready to turn your hair woes into hair wows. With a few bonus styling tips, you'll be ready for a luscious hair flip in no time!
1.
For nourishing and cleansing: Hair Shampoo & Conditioner Bar Set by Viori
Hair repair means giving our locks the very best, down to each and every washing. If your #hairgoals involve lots of shine and volume, start with the Shampoo & Conditioner Bars by Viori. These all-natural bars help repair, moisturize, and strengthen your hair, leaving it with a clean and radiating shine. Not only will these bars quench your hair with all-natural nourishment (and their irresistible, citrusy Hidden Waterfall scent), they are 100% plastic-free—meaning you're showing up for your hair and the planet all in the same rinse.
Bonus tip: How often you should wash your hair totally depends on your hair type, but be wary of washing your hair everyday. Ironically, overwashing can lead to an oily scalp, while causing your hair cuticles to become dry and brittle.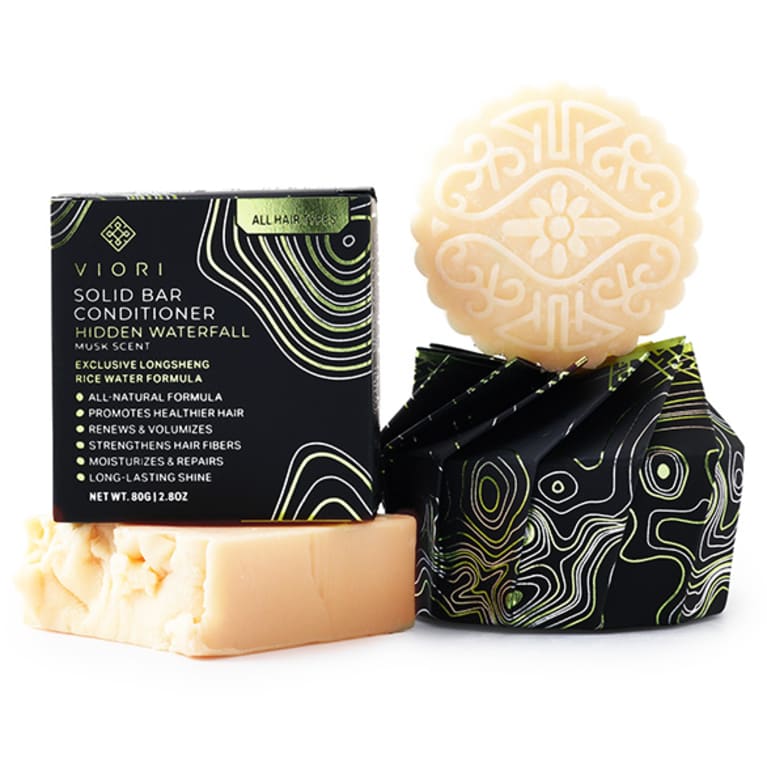 Viori
Shampoo & Conditioner Bars
A set that includes the all-natural shampoo and conditioner bars to help repair, moisturize, strengthen, and add shine to your hair.
2.
For eliminating buildup: The Cleansing Scalp Scrub by Crown Affair
Overtime, our scalp naturally accumulates dead skin cells, dirt, hair products, and a natural oil produced by our sebaceous glands, called sebum. Too much buildup can lead to scalp inflammation, itchiness, sensitivity, and even hair loss. For a revitalizing and deep clean, turn to The Cleansing Scalp Scrub by Crown Affair. Formulated with Bolivian pink salt granules and a naturally-derived, coconut-based surfactant system, this scrub will leave your scalp feeling hydrated and pristinely clean.
Bonus tip: If you're regularly dealing with scalp build-up or oily hair, there are a few simple tips you can practice. When you condition, work the conditioner into your ends while avoiding your roots. Make sure you regularly clean your hair tools, which can distribute build-up throughout your hair—and try not to touch your hair as often!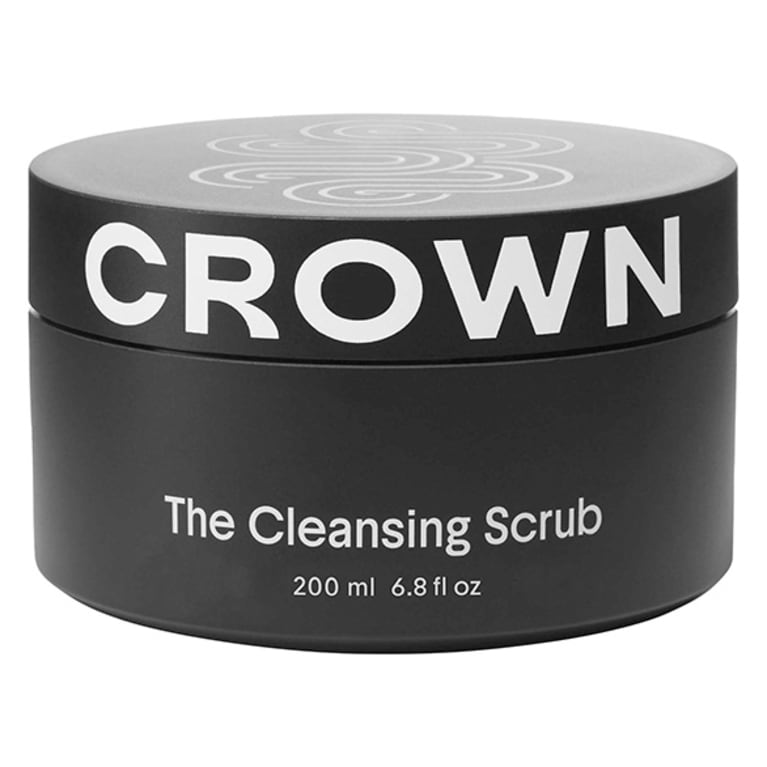 Crown Affair
The Cleansing Scalp Scrub
A whipped salt-scrub cleanser that gently exfoliates the scalp, lifts buildup, and promotes circulation in support of overall hair health.
3.
For thinning hair: GRO Hair Serum for Thinning Hair by Vegamour
Whether caused by stress, hormonal changes, or nutritional deficiencies, thinning hair can be a common experience on any hair journey. But if you're looking to boost your volume: The GRO Hair Serum by Vegamour is a plant-based serum featuring a blend of clinically-tested, vegan phyto-actives that support your hair follicles, nourish your scalp, and revitalize your roots. Not only has it been clinically-shown to increase the appearance of hair density, it's free of toxic ingredients and cruelty-free.
Bonus tip: To protect thinning hair, choose styles that are gentle on the roots of your hair. Watch out for tight ponytails or buns that could tug on your roots, and get yourself a silk pillowcase to take it easy on your strands while you sleep!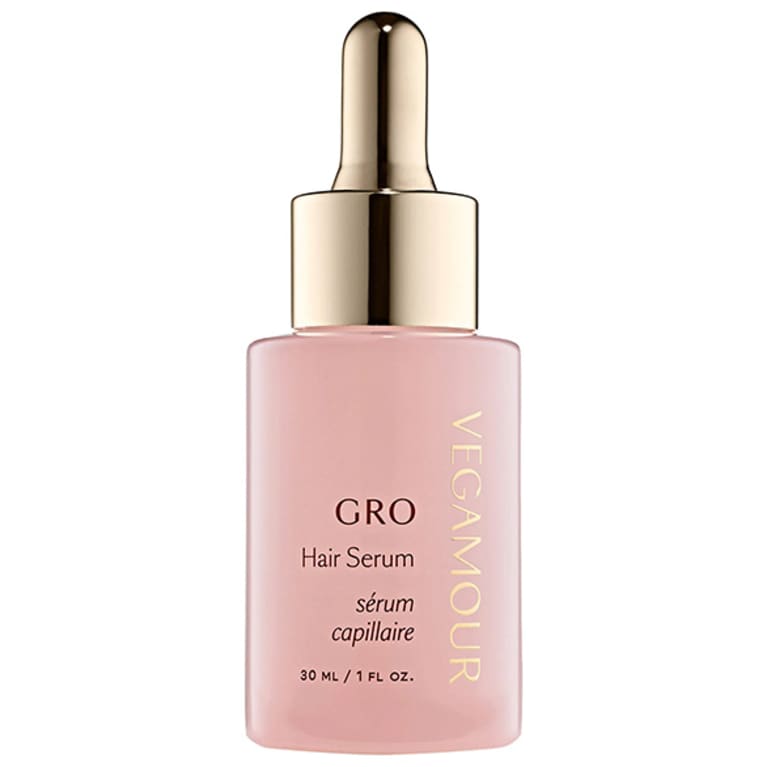 Vegamour
GRO Hair Serum
A highly effective vegan serum that increases the appearance of hair density while reducing signs of shedding to promote thicker, fuller looking hair with clinically proven results in as little as 90 days.
4.
For damage repair: Leave-In Molecular Repair Hair Mask by K18
From bleaching and color to heat tools and chemical treatments, we're all susceptible to a little damage in the plight of the perfect do. Damaged hair generally means that the cuticle of our hair (the outermost, protective layer) has cracked—leading to dryness, dullness, and breakage. Thankfully, the K18 Leave-in Molecular Repair Hair Mask clinically reverses damage for all hair types in just *four minutes.* With a patented peptide technology, it gives your hair strength, softness, and a bounce that you can't help but show off!
Bonus tip: While heat tools are often the culprit behind damaged hair, sometimes they're necessary to achieve the look we want. When using straighteners, curling irons, and the like, use the "one and done" rule. Only use your tool one time per section of hair to reduce damage to the cuticle.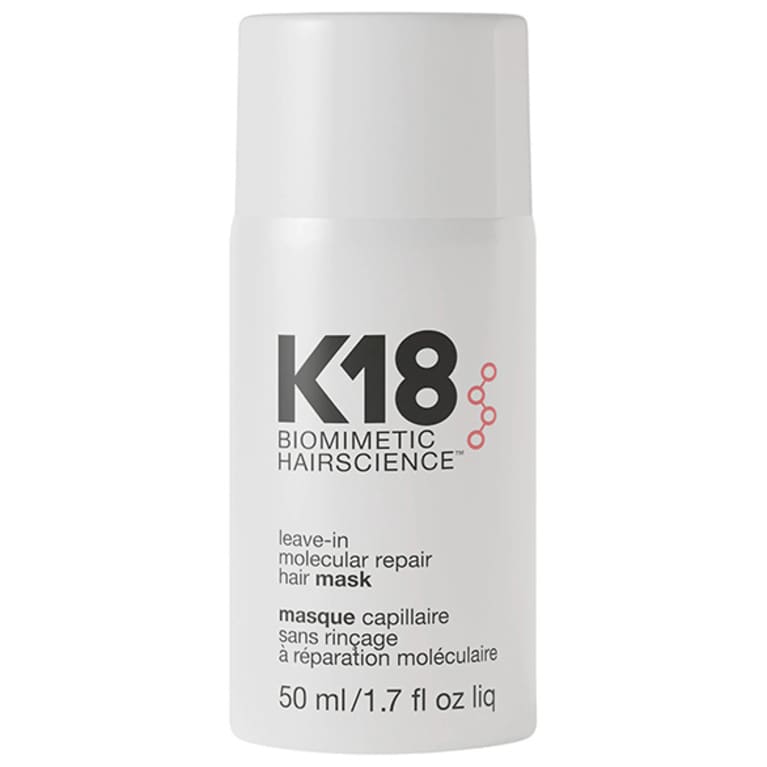 K18
Leave-In Molecular Repair Hair Mask
A leave-in treatment mask for all hair types that clinically reverses damage in four minutes. The patented peptide technology works to repair damage from bleach, color, chemical services, and heat, restoring strength, softness, smoothness, and bounce to hair.
5.
For dry scalp: HoliRoots™ Pre-wash Hair Treatment Oil by Fable and Mane
A dry scalp isn't just itchy and uncomfortable, it can also put our hair follicles at risk, which can make our hair start thinning or stop growing. Dry scalp is caused by a lack of natural lubrication, but can be soothed easily with the HoliRoots™ Pre-wash Hair Treatment Oil by Fable and Mane. Once a week, massage this scalp treatment oil into your hair and scalp prior to shampooing. Formulated with dashmool for healthy scalp circulation and ashwagandha to thicken fine hair, this oil leaves your scalp and strands feeling silky.
Bonus tip: To show your hair and scalp a little extra love, embrace a natural style at least once per week. Use your hair oil to keep things hydrated, but allow your hair to air dry and skip the heat tools to give your scalp a chance to breathe.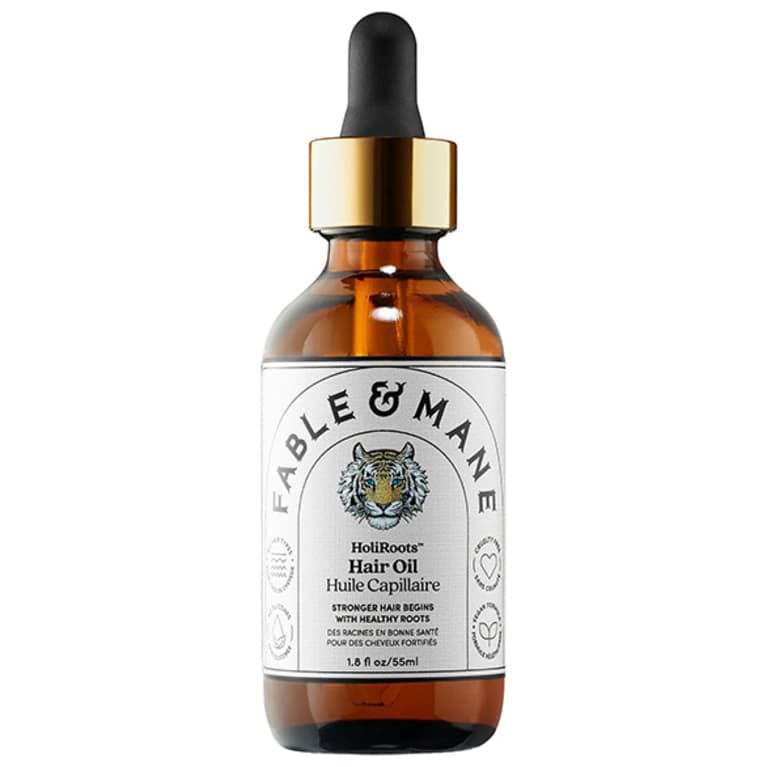 Fable and Mane
HoliRoots™ Pre-wash Hair Treatment Oil
A cult-favorite pre-wash and root treatment oil—inspired by an ancient Indian hair secret—that contains strengthening ashwagandha for a healthier-looking, beautiful mane.
Make every day a good hair day.
Our hair is a reflection of both our internal and external environments, and it's only natural that we'll run into some hair concerns from time-to-time. Thankfully, you can count on Sephora for the latest and greatest products for overcoming damage and unlocking your hair's full potential. From dry roots to split ends, the solution to every hair concern is right at your fingertips! So pick your products, style mindfully, and make every day a good hair day.