Good Hair Days Ahead: These 5 Silicone-Free Products Are Life-Changing
Contributing Wellness & Beauty Editor
By Lindsay Kellner
Contributing Wellness & Beauty Editor
Lindsay is a freelance writer and certified yoga instructor based in Brooklyn, NY. She holds a journalism and psychology degree from New York University. Kellner is the co-author of "The Spirit Almanac: A Modern Guide to Ancient Self Care," with mbg Sustainability Editor Emma Loewe.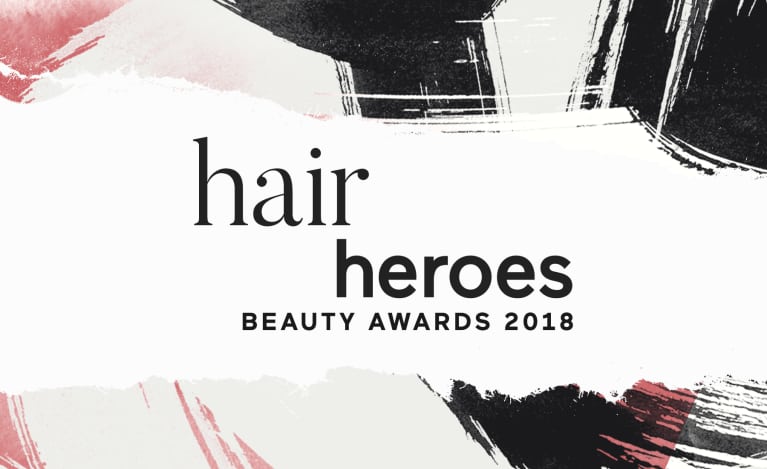 Our editors have independently chosen the products listed on this page. If you purchase something mentioned in this article, we may
earn a small commission
.
Welcome to mbg's 2018 Beauty Awards! For more of our favorite products of the year, check out the rest of the awards here.
Hair care is hard enough to get right using conventional products—and it's notoriously difficult to transition to natural hair care. Silicone is a key synthetic ingredient used in conventional products that's difficult to mimic naturally but has been anecdotally discussed at length on the internet (think legions of YouTubers, Redditors, and beauty bloggers) about how they can eventually cause buildup and damage to the hair. If you're reading your label, a silicone is anything that ends in -cone. For example, dimethicone, cyclomethicone, and phenyl trimethicone all count.
While silicones do make hair look shiny and healthy for a little while, it's essentially the equivalent of coating your hair in plastic, which is difficult to remove. Plus, most silicones are not biodegradable and are therefore harmful to the environment. That's just one ingredient to consider! Another is SLS, or sodium laurel (or laureth) sulfates, which have been known to cause irritation. The brands below are taking their ingredients seriously and seriously delivering on good hair.
The Takesumi Detox Overnight Dry Shampoo
First, the powder spray bottle is genius—the formula doesn't rely on aerosol, propellants, or compressed air like most dry shampoos but uses a pumping mechanism instead, which allows for a cleaner ingredient composition. Rice starch, arrowroot powder, and activated charcoal absorb grease, while orange wood oil neutralizes any odors. It comes in two tints, blonde and brunette, and while the overnight treatment makes a huge difference, you can use it on the go, too.
Detox Overnight Dry Shampoo, The Takesumi, $32
La Tierra Sagrada Hair Treatment
Founded by celebrity hairstylist Stefani Padilla, La Tierra Sagrada is the holy grail for natural hair treatments. Replete with natural oils like coconut, babassu, meadowfoam seed, and vitamin E, they add moisture to dry, heat-treated, or otherwise depleted strands or scalp. Rosemary and palo santo essential oils not only smell divine, but they treat various scalp conditions like dandruff and flaking. The magic ingredient, banisteriopsis caapi, is not psychoactive—it is purported to have a protective and strengthening quality for both the hair and the spirit. Just be sure to double shampoo afterward if you apply to your scalp, as coconut oil likes to stick around.
Hair Treatment, La Tierra Sagrada, $18
Innersense Sweet Spirit Leave-In Conditioner
Innersense might be one of the most underrated hair brands in the nontoxic space. This leave-in conditioner comes in a gigantic spray bottle that will last for months, and it's formulated without phthalates ethoxylates, sulfates, silicones, parabens, petrolatum, silicone, and other potentially harmful ingredients. The ingredients are all plant-derived, so you can look good and feel better about defrizzing and detangling your locks.
Sweet Spirit Leave-In Conditioner, Innersense, $24
Playa Ritual Hair Oil
If you want beach hair, Playa's suite of products is here to help. The Ritual Hair Oil doesn't really feel like an oil. It's feather-light, silicone-free, and has frizz-smoothing capabilities that rival conventional brands without weighing down the hair. Use it on wet hair and let it air dry, or touch up dry hair with a few drops on the ends.
Ritual Hair Oil, Playa, $38
Rare Elements Shampoo
Along with Innersense, Rare Elements is the other hair brand that doesn't get the recognition it deserves. The shampoo works up a nice lather and falls in the "hydrating" camp, as it washes the hair without feeling like it's been stripped of its natural oils and/or making the scalp dry. It's difficult to strike this balance when using more natural ingredients—many nontoxic shampoos feel too moisturizing or too drying—but Raw Elements nailed it.
Shampoo, Rare Elements, $38