3 Tweaks To Make Keto Way More Heart-Healthy, From A Cardiologist

mbg Founder & Co-CEO
By Jason Wachob
mbg Founder & Co-CEO
Jason Wachob is the Founder and Co-CEO of mindbodygreen and the author of Wellth.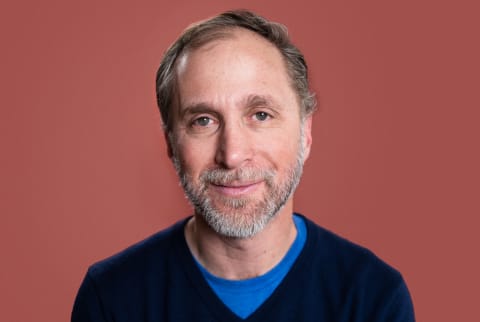 Our editors have independently chosen the products listed on this page. If you purchase something mentioned in this article, we may
earn a small commission
.
February 18, 2020
In terms of cult-favorite eating plans, the ketogenic diet is hailed by many for its variety of health benefits—from weight loss to increased energy.
According to preventive cardiologist and co-founder of Key Eats Ethan Weiss, M.D., following a keto diet is definitely the way to go—but it requires a few tweaks: "Ask somebody what keto is, and the foods that pop up would be bacon and butter and steak and lard. Most of us don't appreciate that you can do keto without that," he tells me on the latest episode of the mindbodygreen podcast.
Advertisement
This ad is displayed using third party content and we do not control its accessibility features.
It's this keto misconception that caused Weiss' LDL levels (the bad cholesterol) to rise exponentially. In fact, he explains that 20% to 40% of people who do this conventional, high-saturated-fat keto diet see a rise in LDL cholesterol.
So, what do we do if we want to experience the benefits of keto without skyrocketing our LDL? Through personal experimentation and testing on his own patients, Weiss has figured out the formula to help us stay in ketosis and keep our cholesterol at bay.
Yes, it's possible to go keto without the "bacon and butter" mentality. Here are three cardiologist-approved tweaks that make keto way more heart-healthy:
1.
Swap butter with olive oil.
First and foremost, Weiss wants you to be choosy with your fats.
"I started playing around with replacing butter with olive oil, getting fats mostly from avocado and nuts. The result for me, at least, appears to be the convergence of all the good without the bad," he tells me.
It's not a proven science, but Weiss has had a few patients who have had those same wonderful results with just this tiny swap. He says that just because keto is a high-protein, high-fat diet doesn't mean there isn't a hierarchy of fats to choose from (as well as meat, but more on that later). For him, fats like olive oil, avocado, and nuts allowed him to remain in ketosis while lowering his LDL cholesterol levels significantly, giving him all those weight-loss benefits of keto without the fear of his cholesterol going haywire.
"Anecdotally, my patients have had very good changes in their lipids. We will test it formally, but it's something I'm really excited about," he adds.
2.
If you eat meat, opt for fatty fish.
Similar to the hierarchy of fats, there's also a hierarchy of animal-based protein, according to Weiss. While you might think you can't follow keto without your fill of bacon and steak, think again—it is possible to remain in ketosis without meat that will increase your levels of HDL (looking at you, vegan keto!).
"If you're a person who does eat animals, fish is the best," Weiss says.
He does mention the sustainability issues with fish farming (and says wild-caught is the ideal), but a primarily pescatarian keto diet is his go-to. "I'll have salmon five or seven times a week," he adds.
Advertisement
This ad is displayed using third party content and we do not control its accessibility features.
"People on conventional ketogenic diets don't typically get a lot of fiber," Weiss says. That's because people may associate fiber with carbohydrates, which a keto-obsessed individual will probably try to avoid.
But Weiss would advise anyone following the keto diet to look for sources of fiber that don't have a lot of carbohydrates—according to this cardiologist, it's possible to stay keto and eat some sources of whole carbs, as long as fiber is the star.
His favorite source of keto-approved fiber is none other than lupini beans, those protein-rich legumes with zero net carbs we've predicted will exponentially rise in popularity this year. "I'll throw them into my salad," he adds.
With these tiny hacks, you'll be well on your way to experiencing all the benefits of keto, with a heart-healthy twist. In terms of keto diet alternatives, we expect this high-fiber, pescatarian version will become a new favorite.
Want to turn your passion for wellbeing into a fulfilling career? Become a Certified Health Coach! Learn more here.
Advertisement
This ad is displayed using third party content and we do not control its accessibility features.