These 3 Simple Veggie Burger Recipes Start With A Can Of Black Beans
mbg SEO Editor
By Eliza Sullivan
mbg SEO Editor
Eliza Sullivan is an SEO editor at mindbodygreen. She writes about food, recipes, and nutrition—among other things. She studied journalism at Boston University.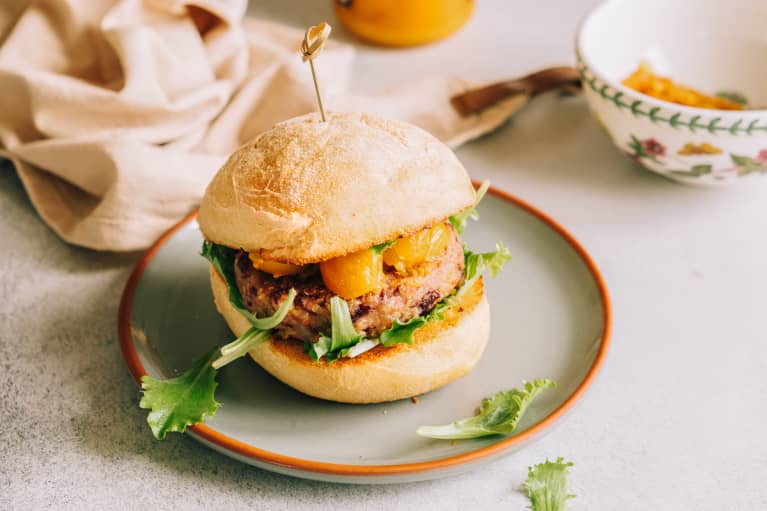 As summer weekends begin and we start to see grills coming out of retirement, there's one particular food that comes to mind: burgers. And while you can always go for a good store-bought option, there's something satisfying about making your own plant-based version.
While they can be fragile, so not always the best for the grill, they're perfect crisped up in your oven, which frees up grill space for other tasty dishes or even for grilling toppings to add to your homemade patties.
And these recipes? They start with something you likely have in your pantry: a can (or two) of black beans.
1.
Vegan Black Bean Burgers
So technically, all the burgers on this list are vegan-friendly—but this one, in particular, is sure to satisfy even the most dedicated carnivores at the table. A combination of spices gives them the flavor help they need, and carrot and quinoa help bring the patties together for burger success.
2.
Black Bean Detox Burgers
Burgers may be associated with indulgence, but this one goes an extra step for keeping health in mind. It draws on a few nutritious grains to bring together patties flavored with fresh garlic, scallions, and parsley. The recipe offers the suggestion of serving them with—you guessed it—lettuce wraps, but who are we to tell you how to serve your burger?
3.
Easy Black Bean Burgers
This recipe is the perfect one for making amazing homemade veggie burgers, even when you didn't necessarily plan to. While it gives you the basic spices to include, there's room to customize it with whatever fresh herbs or spices you choose, plus suggestions for 13 ways to make them the star of your dinner.