The One Saying You Need To Forgive Anybody Who Has Wronged You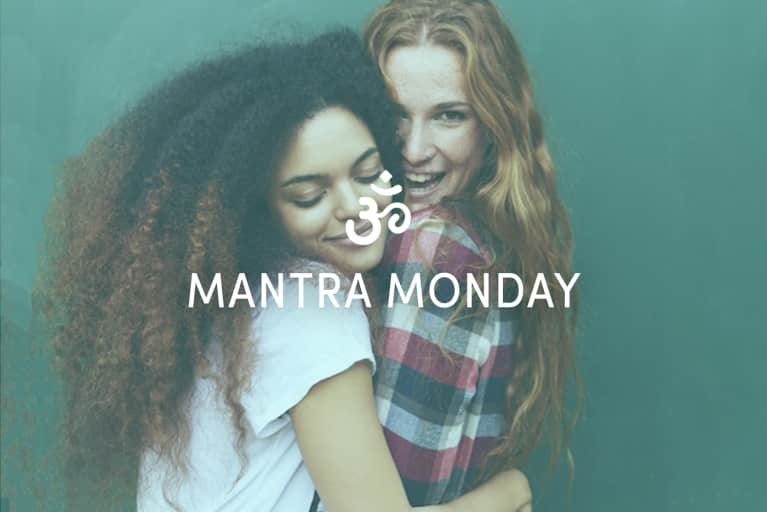 Our editors have independently chosen the products listed on this page. If you purchase something mentioned in this article, we may
earn a small commission
.
Several years ago, a woman named Sharon came to me asking for advice about a friend who had just "divorced" her without discussion. They had been best friends for 30 years, and Sharon's soul had been pierced by the one she considered her female soulmate.
The two women had raised their children together, celebrated weddings and births side by side, and been there for each other through death and divorce. At the age of 56, Sharon felt as though she had lost a friendship that could never be replaced. What she had thought to be a relationship for a lifetime was revealed to be a relationship for a reason: a reason that she wasn't aware of.
Unfortunately, this sort of unexplained betrayal is not uncommon. The son pulls away from the family and refuses further communication. The middle-aged husband walks out of his marriage without apparent reason. These events are real, and they happen every day.
Keep blessing and letting go until you literally feel the shift inside you.
True friends and family members invest a tremendous amount of themselves in relationships, and they expect them to last forever. If these relationships end, they cling on, rehash every occurrence, and look for meaning in every word spoken. This can cause immense suffering.
An early Hawaiian forgiveness technique is most helpful to use during those times when we are at a loss as to what we can do to heal. It comes from a spiritual practice called Ho'oponopono — a ritual of forgiveness and reconciliation. Similar practices were performed throughout the Pacific islands. In Hawaii, it was originally performed by Kahunas (priests), but today it is widely practiced within families or even alone.
In Ho'oponopono, as odd as it may seem, the first thing we say in our minds to the person we're looking to forgive is, "I'm sorry." Why say that when we've done nothing wrong? We are sorry to have judged the other person so harshly. We are sorry because there is sticky, unhealed energy left between us.
The next thing we say is, "Please forgive me." We are asking to be forgiven of our judgments, our anger, our thoughts of separation. This softens our hearts.
Then finally, and in sincerity, we can say, "I love you. Thank you."
This technique offers an entirely new way of seeing the "offending" person and ourselves. For any troublesome situation, remember to use this ancient and powerful saying:
I'm sorry.
Please forgive me.
I love you.
Thank you.
Ho'oponopono brings about an internal shift in consciousness and causes memories to begin to fade. We forgive ourselves for any codependency, for not picking up the clues of an injured relationship. We forgive the other person, the perpetrator, for pulling away and refusing to communicate.
After repeating this phrase, it is very helpful to feel grateful for the good that was in the relationship — the happiness, the joys, the life lessons. In doing so, you'll keep your energy open and soft for the future. You don't need to come out of every painful situation with a hardened heart.
Keep blessing and letting go until you literally feel the shift inside you. As you use Ho'oponopono to process relationships that have come and gone, keep another phrase in mind: "a reason, a season, a lifetime."
Some relationships come into being for a specific purpose. When that purpose is fulfilled, there is an amicable parting and no further contact is needed. Examples of relationships with "reason" include patient–physician, client–attorney, student–teacher, and buyer–salesperson. When the purpose of the relationship is fulfilled, goodbyes are said, and that is that.
Some relationships naturally last for a specified length of time — a "season." Examples include a soldier with his commanding officer and comrades during a tour of duty, a child with a counselor during summer camp, a student with a host family during an overseas exchange. The relationships end as expected and hopefully causes everyone involved to grow.
These are the more obvious relationships. Children and parents, a united couple, friends, loving siblings — by their very nature these bonds are meant to last a "lifetime."
We can transform shattered feelings by slowly coming to the realization that a relationship was for a reason and not a lifetime.
Sharon was able to transform her pain and shock after repeating Ho'oponopono and reminding herself of "a reason, a season, a lifetime." She slowly began to realize that her friendship, in spite of its longevity and complexity, was meant to end, even if she didn't yet understand why. With that realization, she was able to grow spiritually and release the expectations and hurt of the past.
We must continue to forgive and to be grateful in order to experience a shift in consciousness. When that happens, our hearts can open once again and the miracle of healing can occur.