What Is Couples Therapy? How It Works & When You Should Go
mbg Contributor
By Jenni Gritters, M.S.
mbg Contributor
Jenni Gritters is a health journalist and certified yoga teacher from Seattle, WA. She has a degree in psychology from Bucknell University and a master's degree in journalism from Boston University.
Expert review by
Kristie Overstreet, Ph.D., LPCC, LMHC, CST
Clinical Sexologist & Psychotherapist
Kristie Overstreet, Ph.D., LPCC, LMHC, CST, is a clinical sexologist and psychotherapist with 12 years of clinical experience. She is a licensed counselor in California, Florida, Georgia, and Louisiana. She is also a certified sex therapist, certified addiction professional, and president of the Therapy Department, a private practice in Orange County that provides counseling services throughout the United States.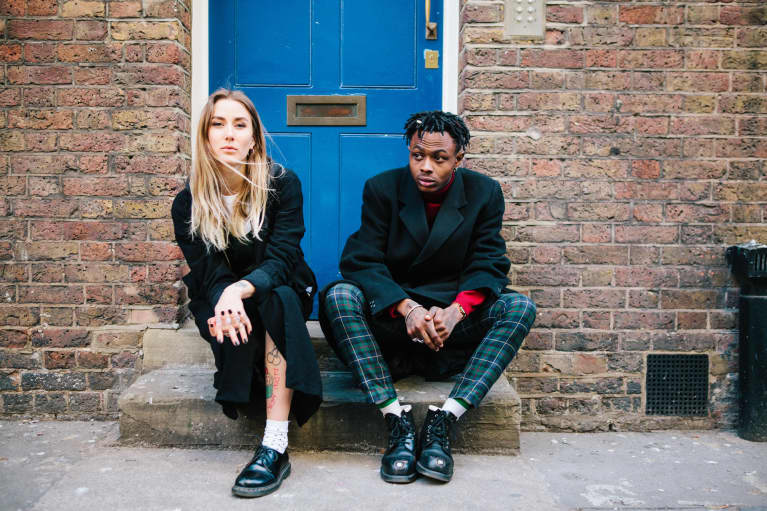 There are the typical little couples fights: your frustration when he can't talk to you while he's playing video games, his frustration when you leave dishes in the sink, and your mutual frustration when you argue about who is going to make dinner tonight. All of these little disagreements are normal for most couples.
But what happens when things get worse than that, when the fights drag on longer and start to repeat, and you feel the distance between the two of you growing further each day? That's when it's time for a trip to couples therapy.
Typically, couples therapy involves talking through relationship challenges with your significant other and a neutral party (your therapist) who is trained to help you get to the bottom of the issue, according to marriage therapist Linda Carroll, LMFT.
Many people come to couples therapy to "try to get unstuck from painful dynamics that keep getting repeated," because of a bigger issue like an affair, or because they're simply experiencing feelings of boredom.
A good couples therapist, she says, teaches couples how to ask for what they want without causing the other person to shut down. During her couples therapy sessions, Carroll teaches couples new relational skills, such as how to express desires as wants instead of criticisms. For example, you might learn to say, "I want you to be more affectionate and hold my hand" rather than "You never hold my hand."
She also watches for issues like clinical depression, which might look like disappointment in your partner at the outset but is a clinical condition that needs to be treated. "A therapist knows how to help couples get to the real trouble [at the heart of the issue] and can teach skills or appropriate referrals to help them through it," she says.
Ian Hoge, LMFT, adds that he's often paying close attention to helping a couple navigate whether they want to stay together or not, too.
Success rates of couples counseling.
Both Hoge and Carroll say it's tough to say how successful couples therapy will be, as it's entirely up to the individuals in question and their desire to work hard, learn new skills, and stay invested in the process. Some couples show up to sessions but don't practice the skills at home, and so they don't see improvement in their relationship. Some studies show relationship improvement from therapy; other research shows there are both some couples who maintain a healthy relationship years after completing couples therapy, whereas other couples fall back into old negative patterns.
"In many ways, this can be a trick question," Hoge adds. "Most people might define success as whether or not you stay together, but we all know that staying together doesn't necessarily define success."
He says some people stay in a relationship just for their children or because they don't know how to make a change. In these cases, people can be more unhappy staying in a relationship than leaving one—and thus, a separation could be seen as a success.
"Some couples come to therapy and learn how to be better partners to each other and choose to stay together," Hoge says. "Some couples come to therapy and realize they don't want to be together anymore. A therapist is there to help you discover the best choice for you and your partner and help you navigate the process as mindfully and efficiently as possible."
How long couples therapy takes to work.
It can take some couples years of therapy to work through issues, while others need just a few months. The length of time depends on the severity of the problem, plus the amount of effort a couple is willing to put in. For example, Carroll says, there's a difference between getting over a major betrayal versus not setting aside time to enjoy time with one another.
"Some couples only need a few sessions to resolve a clear and particular issue, and others appreciate continued maintenance or need regular support," Hoge says. "It usually takes at least a few sessions for couples to get comfortable working in this way, and a therapist needs time to experience and understand a couple's interpersonal dynamics."
Carroll notes that therapy is all about building new habits, which can take more time for some people than others. "Sometimes people get frustrated when things aren't better after just six sessions, but when I ask them how much they're working on the new skills… they say not at all. Coming to see a therapist is like going to a personal trainer. If you don't work out between sessions, it won't work as well."
When to consider couples counseling or therapy.
If you are having the same fight over and over again without resolution, Carroll says it might be time to see a therapist. You can also go see a therapist if you're feeling stuck about how to manage a hard decision together, or if you're considering splitting up.
"Most people go to couples therapy when intimacy or communication is stuck and perhaps on life support," Hoge says. "The couple is usually at a crossroads, not knowing how to move forward or if they even want to move forward anymore."
But he says all couples can benefit from couples therapy, as it's an opportunity to improve connection and communication. So you shouldn't just go if you're having trouble. Both Carroll and Hoge note that they see couples who just want to make their good relationships better and who want to learn new relationship skills.
"Wanting the best relationship you can have" is reason enough to begin couples therapy, Hoge says.
Signs you should go to couples therapy or counseling:
Poor communication with your partner
Feelings of boredom or numbness about your relationship
Wanting to learn how to have healthy conflict
Having the same fight over and over again without resolution
A desire to improve your relationship
Feeling distant from your partner
Feeling like you're not getting something you need (for example, time or affection)
Tackling a big life event (like moving, a new job, or a tough decision)
Managing the transition from couplehood to new parenthood
Managing the transition from parenthood to empty nesting
The presence of a betrayal (an affair or unfaithfulness)
Considering a divorce or wondering if you should break up
A desire to set a strong foundation before marriage (premarital counseling)
Feeling too attached to one another (codependency)
The presence of past traumas that show up in your relationship
"Love is a feeling, but a healthy relationship is a skill set," Carroll says. "Most of us don't learn these skills growing up, so we just expect love to carry us through. But it isn't enough. That said, love combined with skills usually is enough."