11 Quinoa Bowls That Make It Easy (And Delicious!) To Eat Clean
The concept of "bowl" meals is pretty simple — you toss a bunch of ingredients into a specifically shaped dish, add a bit of finesse, and POOF! it's a cohesive meal.
Bowls are catching on because they're easy to make, unfussy, and create a satisfying meal if you keep three main components in mind:
Base (grains and greens)
Vegetables and/or fruits
Toppings (herbs, nuts/seeds, dressings)
Quinoa is a great base because it's gluten-free and protein-packed, and it's one of the quickest cooking grains (OK, it's actually a seed, but you know what I mean).
Cook up a big batch of quinoa in advance (it takes only 15 minutes!) and turn it into some of these tasty quinoa-based bowls.
Coconut Milk Breakfast Quinoa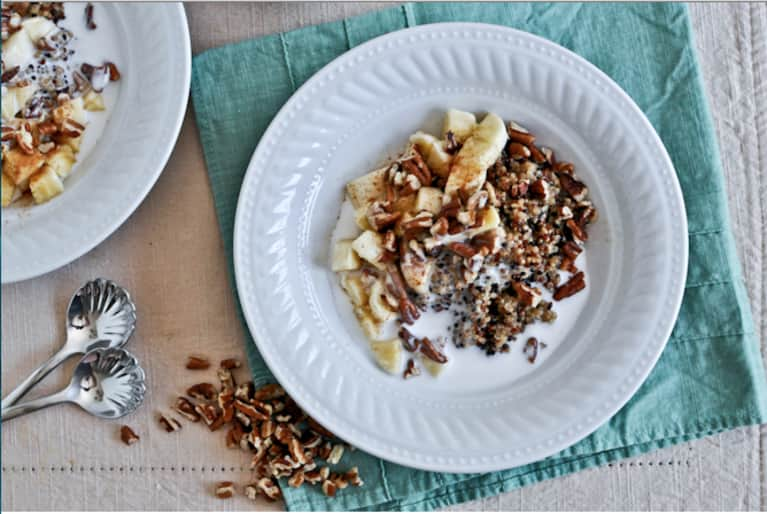 Superfood Quinoa Breakfast Bowls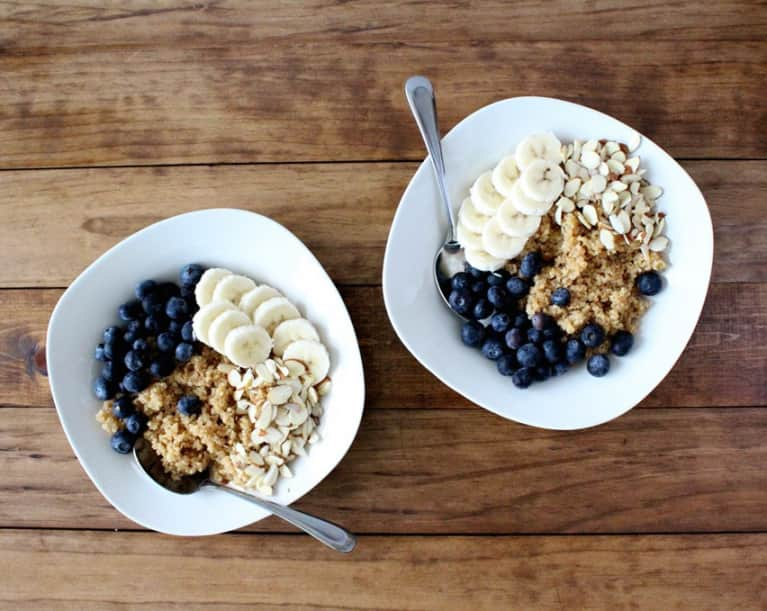 Quinoa, Kale + Pesto Breakfast Bowls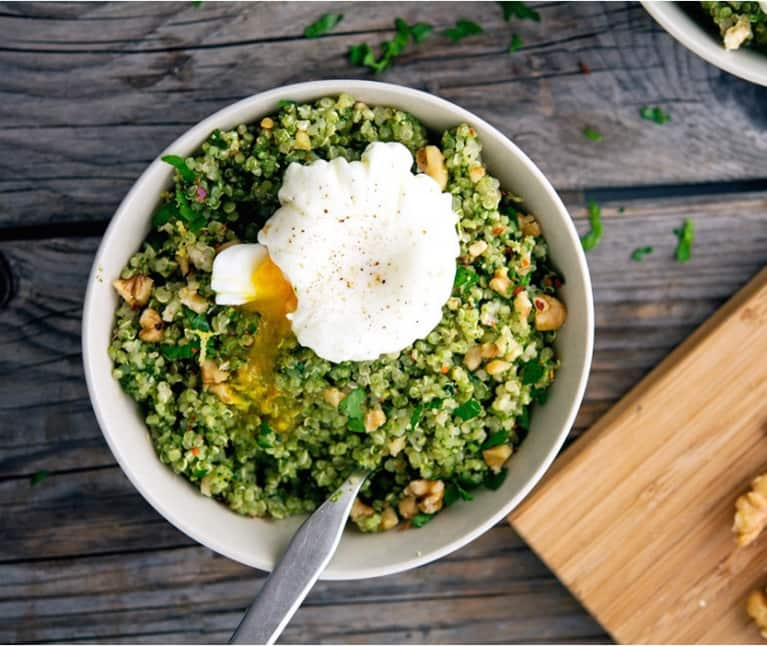 Photo courtesy of The Iron You
Quinoa Taco Salad + Chipotle Lime Dressing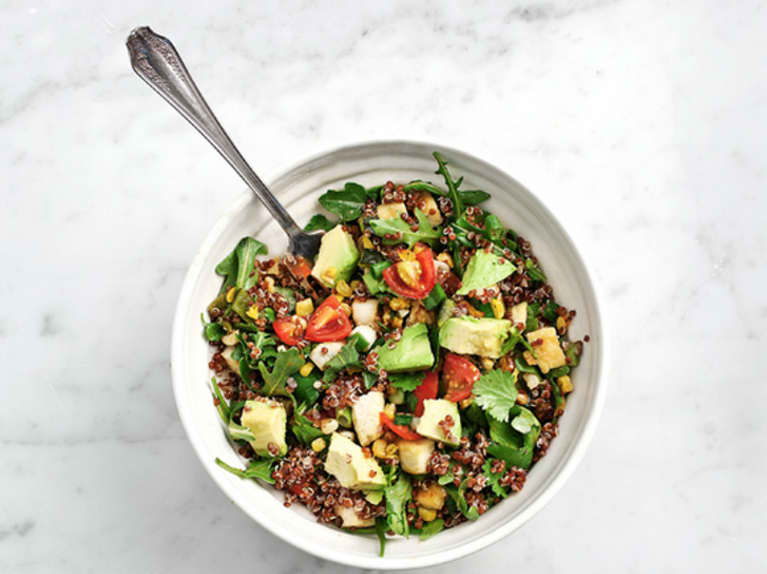 Photo courtesy of Love + Lemons
Balsamic Chicken Salad Bowls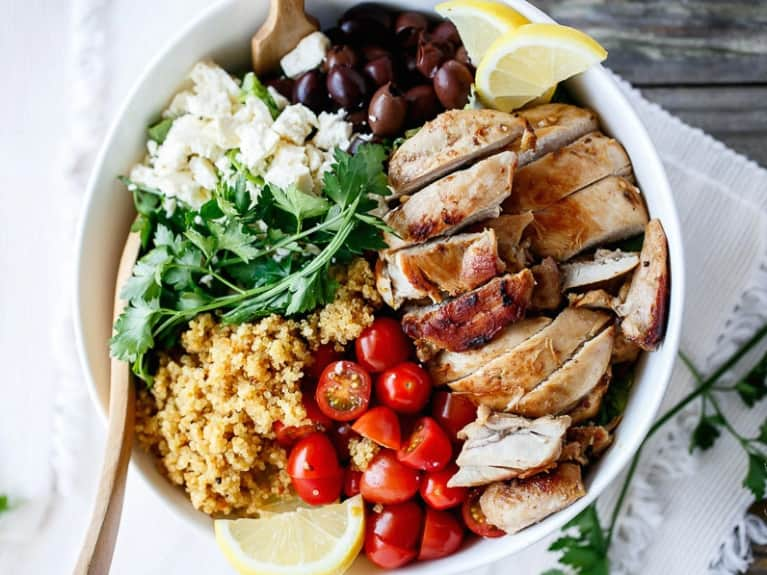 Curried Coconut Quinoa With Greens + Roasted Cauliflower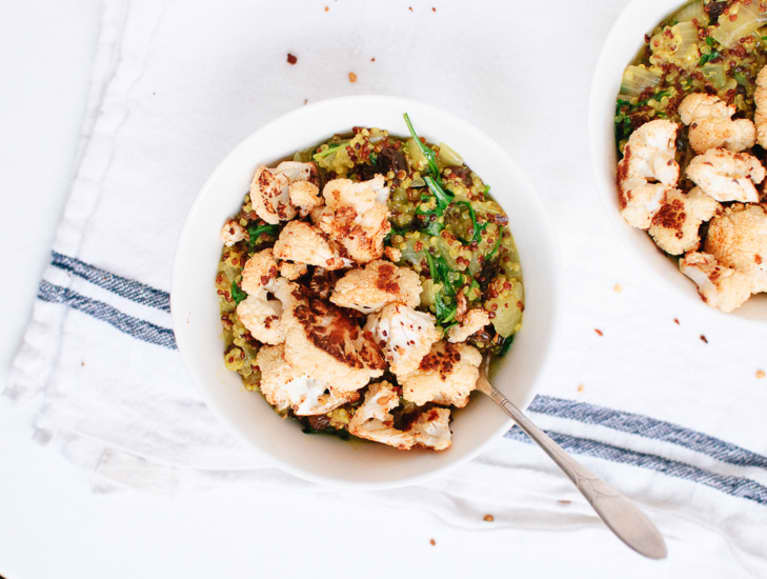 Loaded Greek-Style Quinoa Bowls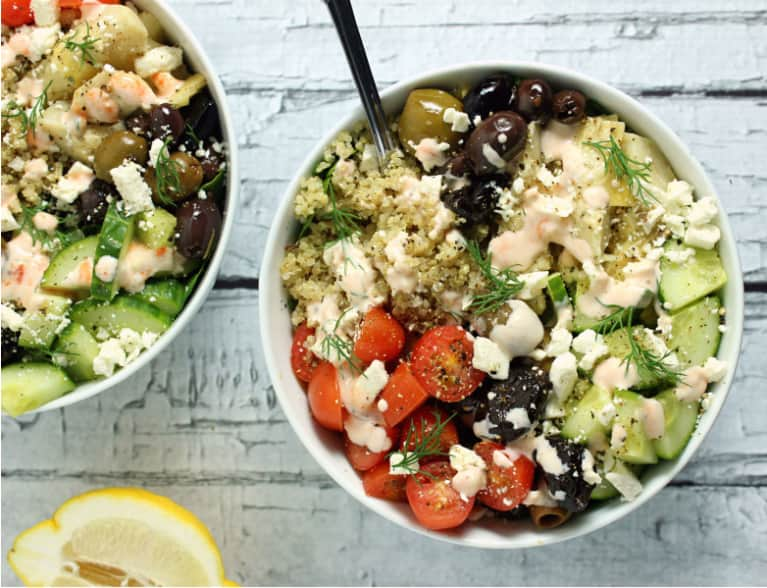 Spicy Southwestern Quinoa Salad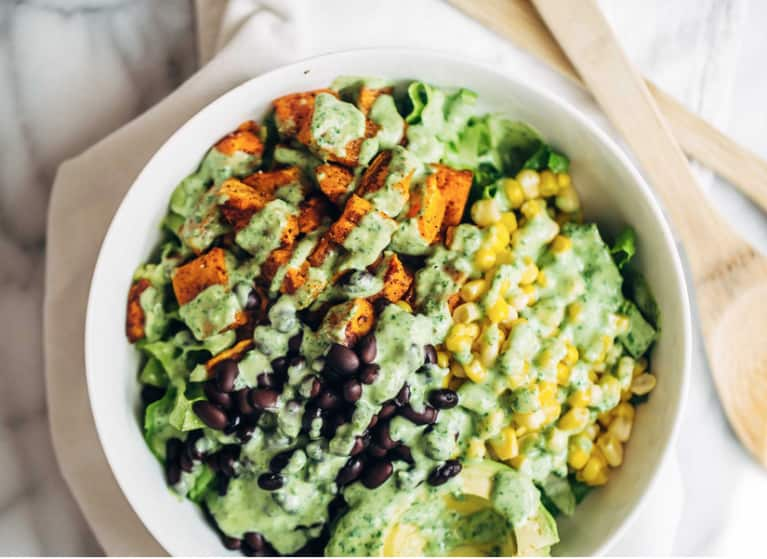 Salmon, Quinoa + Kale Bowl With Tahini Yogurt Sauce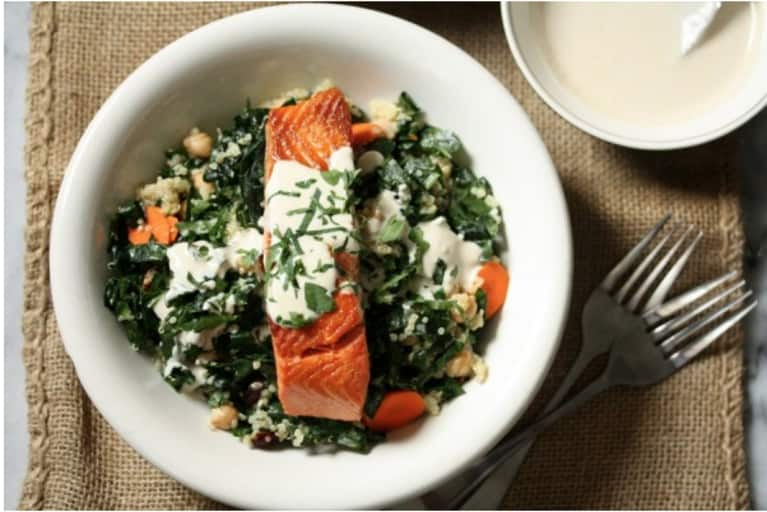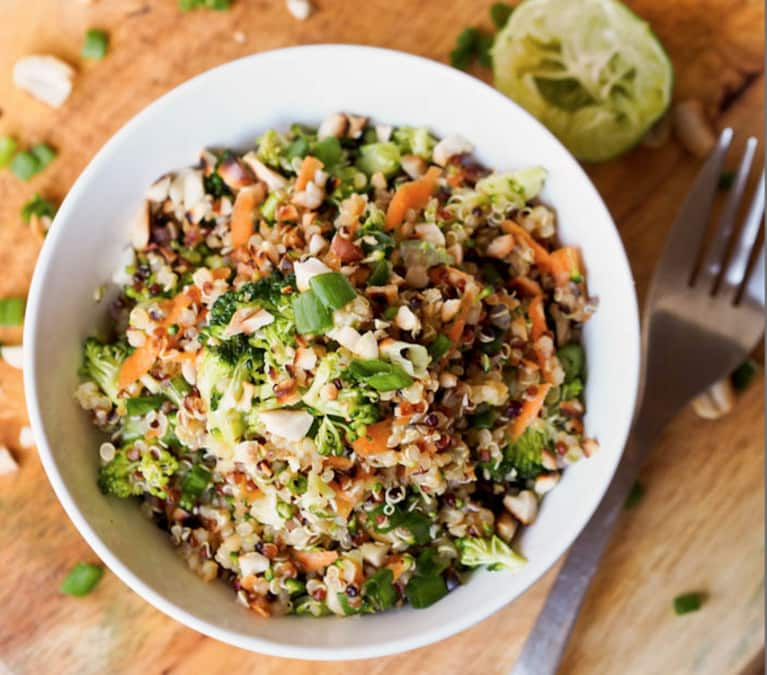 Roasted Veggie Quinoa Bowl