11 Quinoa Bowls That Make It Easy (And Delicious!) To Eat Clean
mbg Contributor
By Leah Vanderveldt
mbg Contributor
Leah Vanderveldt is an author living in Brooklyn, New York. She received her bachelor's in communications and media from Fordham University, and is certified in culinary nutrition from the Natural Gourmet Institute. She is the author of two cookbooks: The New Nourishing and The New Porridge.
The concept of "bowl" meals is pretty simple — you toss a bunch of ingredients into a specifically shaped dish, add a bit of finesse, and POOF! it's a cohesive meal.
Bowls are catching on because they're easy to make, unfussy, and create a satisfying meal if you keep three main components in mind:
Base (grains and greens)
Vegetables and/or fruits
Toppings (herbs, nuts/seeds, dressings)
Quinoa is a great base because it's gluten-free and protein-packed, and it's one of the quickest cooking grains (OK, it's actually a seed, but you know what I mean).
Cook up a big batch of quinoa in advance (it takes only 15 minutes!) and turn it into some of these tasty quinoa-based bowls.
Coconut Milk Breakfast Quinoa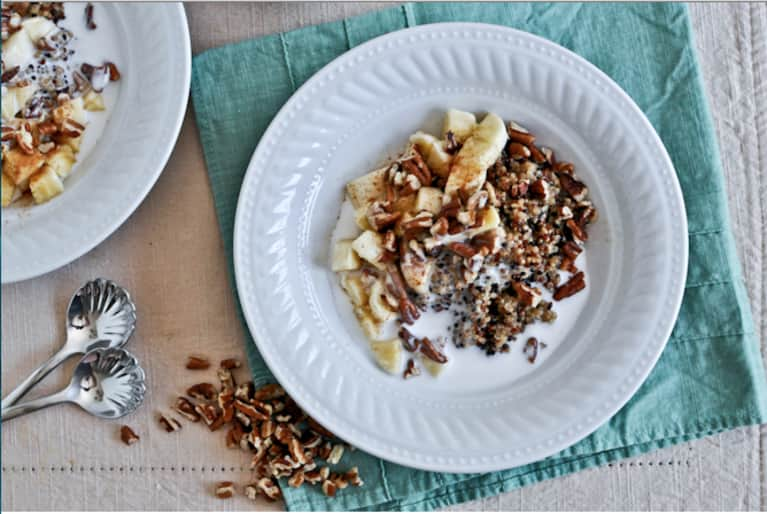 Superfood Quinoa Breakfast Bowls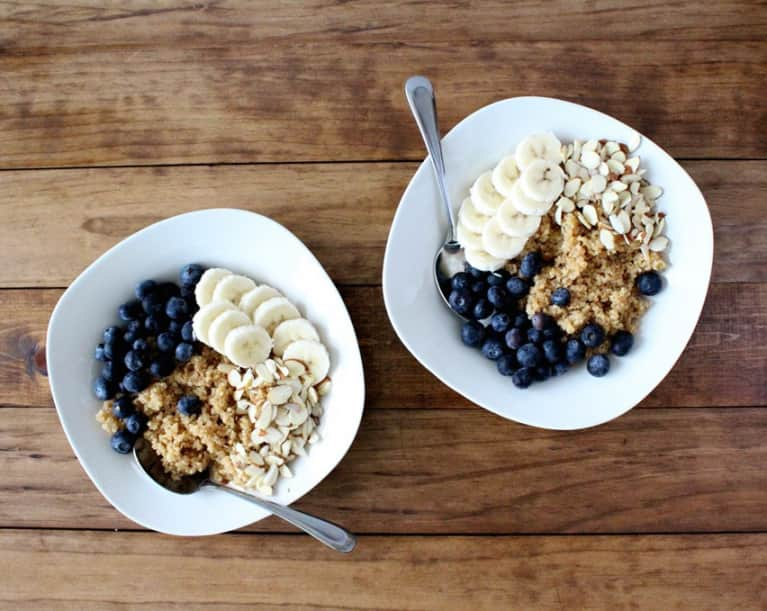 Quinoa, Kale + Pesto Breakfast Bowls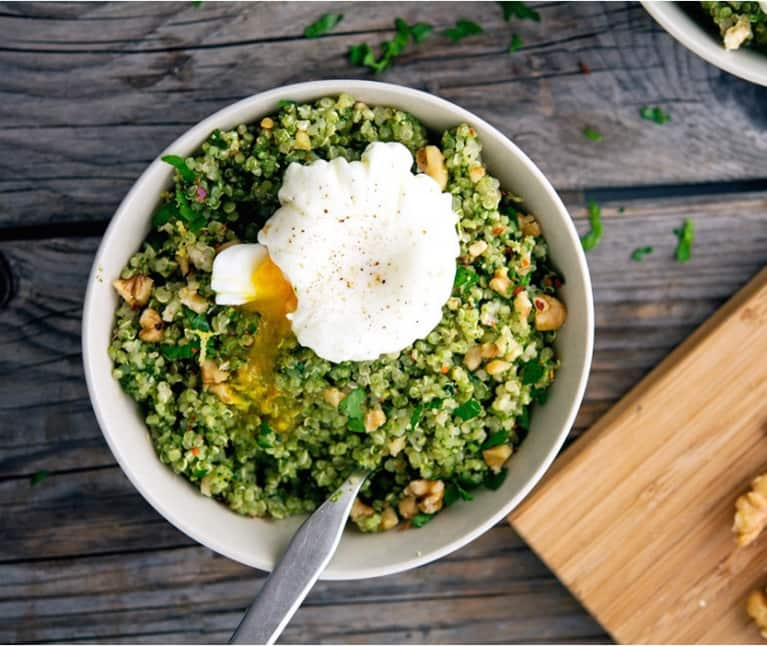 Photo courtesy of The Iron You
Quinoa Taco Salad + Chipotle Lime Dressing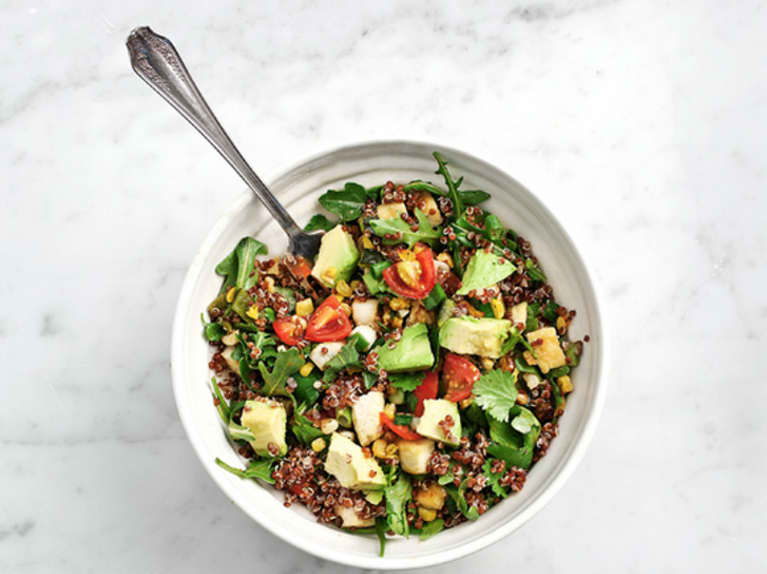 Photo courtesy of Love + Lemons
Balsamic Chicken Salad Bowls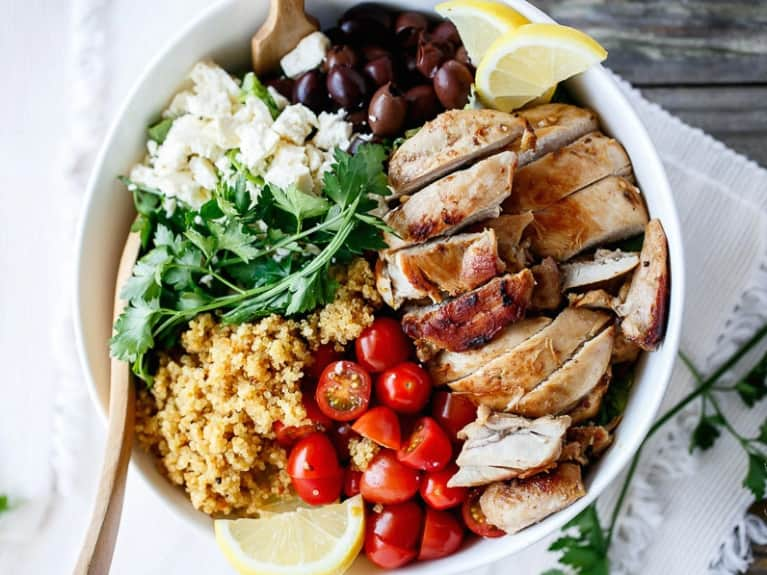 Curried Coconut Quinoa With Greens + Roasted Cauliflower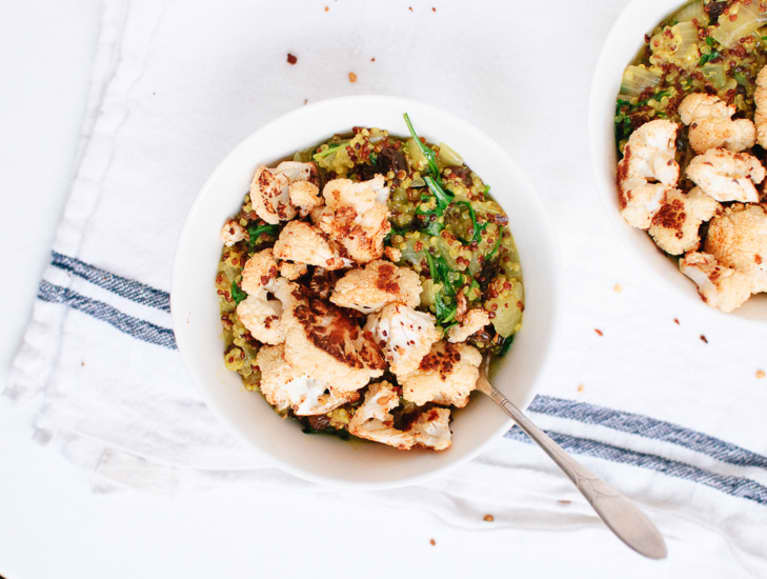 Loaded Greek-Style Quinoa Bowls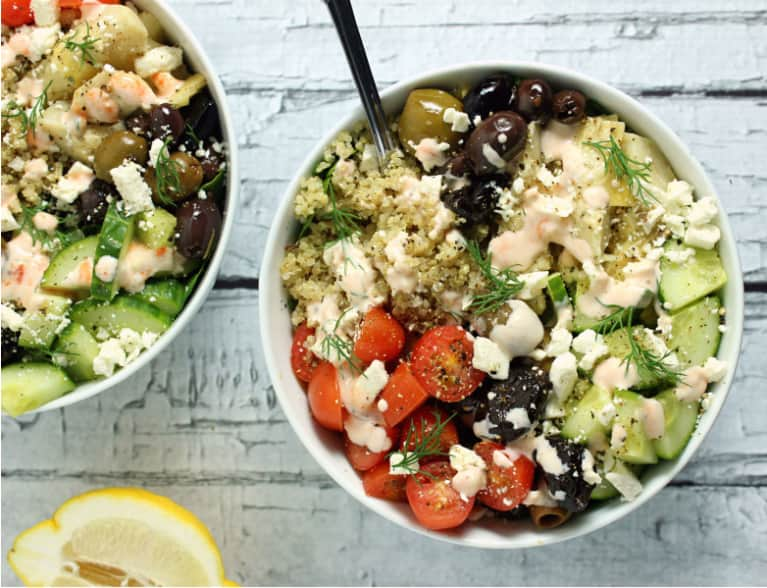 Spicy Southwestern Quinoa Salad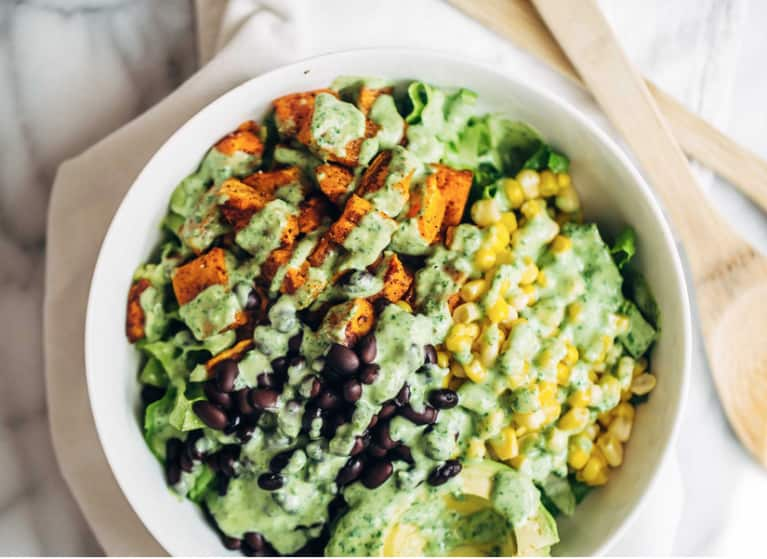 Salmon, Quinoa + Kale Bowl With Tahini Yogurt Sauce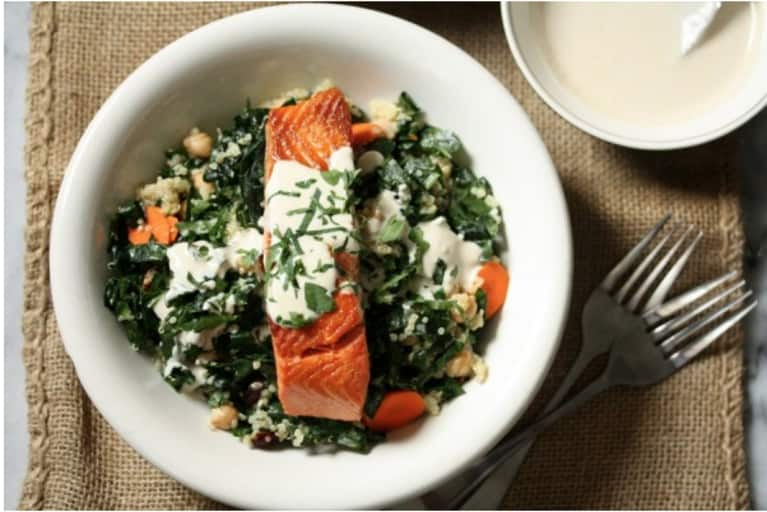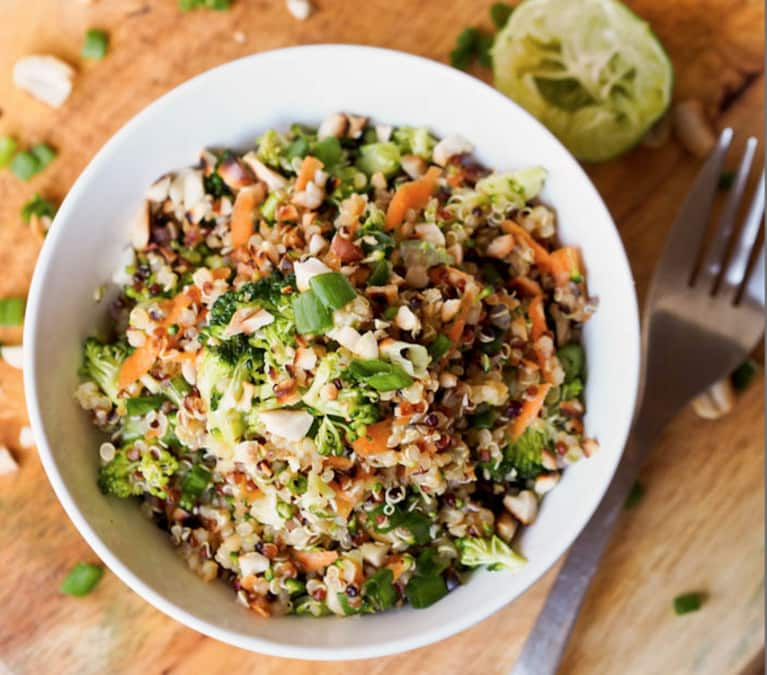 Roasted Veggie Quinoa Bowl