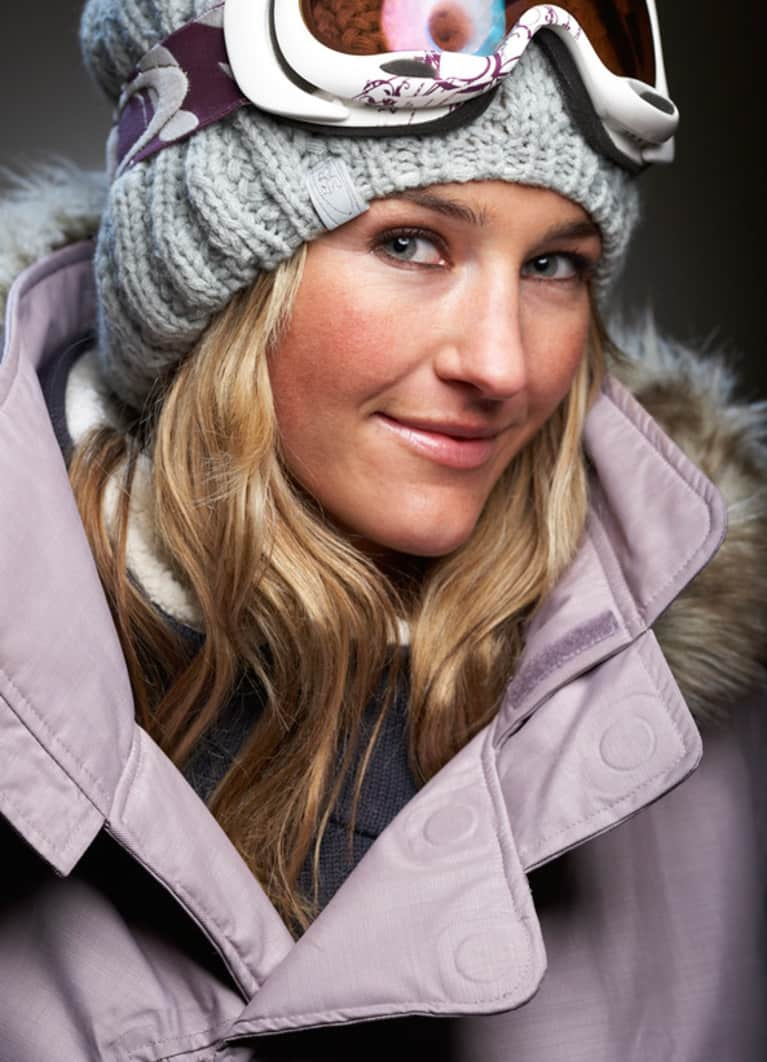 Gretchen Bleiler
Olympic Snowboarder
Gretchen Bleiler is one of the most accomplished female snowboarders in the world. She has been a pioneer in her sport. She is a 2x Olympian, Olympic silver medalist, and 4x X Games gold medalist. Through her travels, she has seen climate change effects first hand and taken up the cause. She sits on the board for Aspen Center For Environmental Studies and Protect Our Winters. Gretchen's success and experience has created a platform to influence and work with key sponsors to create high-end sustainable products and has even started to lead an unexpected political life lobbying for the environment on Capitol Hill. In 2010, Gretchen and her husband saw a solution to a problem they were seeing in the green marketplace and launched ALEX bottle — a stainless steel reusable water bottle you can open in the middle for easy cleaning! Since retiring from competition in 2014, Gretchen received her certification in meditation through the Chopra Center and is passionate about teaching this ancient tool and technique that has been instrumental to her success in snowboarding and in life. She also draws from her experiences and lessons learned on the mountain and is now sharing these universal themes of peak potential through her writing, speaking engagements, teaching, and retreats in order to help spark and empower others to go after their dreams and live an inspired and fulfilling life.
Articles
Connect with Gretchen Bleiler
Q&A
What is your wellness philosophy?
Our everyday choices are what take our lives from ordinary to extraordinary, so we must choose wisely!
What brought you into wellness?

Having the courage to pursue a dream! I believe that dreams are like cairns, directing us toward our highest potential. Dreams are what will test us more than anything and bring us up against our greatest fears. But if we want it badly enough and are willing to persevere, then the path to following our dreams will give us gifts of wisdom and wellness that last a lifetime.
What does You. We. All. mean to you?

I had the courage to pursue a dream in my heart which connected me to a team who helped me realize that dream. The journey provided me with experiences, tools and a platform to respond to things much greater than just myself; like raising awareness and influencing action on climate change. We are all ordinary people with extraordinary potential within us. It's our responsibility to bring that potential out into the world for the benefit of all.