Strangers Say My Dog Smells Incredible Thanks To This Natural Shampoo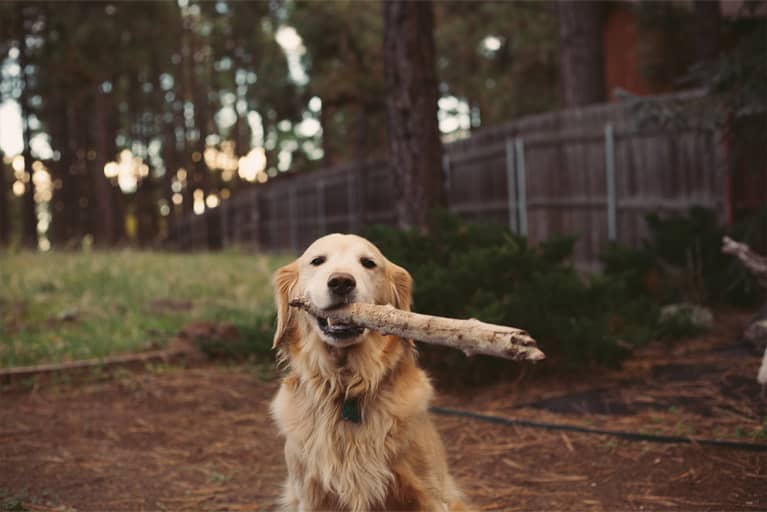 Our editors have independently chosen the products listed on this page. If you purchase something mentioned in this article, we may
earn a small commission
.
As many pet owners know, finding a good dog shampoo can be a struggle. I personally have a sensitive nose and find many of the fragrances pretty offensive, especially when you factor in how they'll smell on your dog's wet fur. For example, a super-floral fragrance is bound to leave your pup smelling like a rotted bouquet. But even when I do find a scent I like, there's no guarantee the formula won't leave my dog's skin itchy or irritated.
I was drawn to Wild One's conditioning shampoo because it promised a 99.8% natural formula crafted without parabens, sulfates, or alcohol. As someone who has pretty high standards for their own beauty products, I wanted the same for my pup. I loved that the fragrance was considered both hypoallergenic and human-grade. Plus, the bottle made promises of a soap that lathered without stripping the coat's natural oils.
When the 16-ounce bottle arrived, I was pleasantly surprised by the fresh citrus scent. It lingered in the air but didn't overpower my space. I was eager to put it to the test and quickly set up a bath for my pup—peanut butter on the shower walls and all.
Squeezing the bottle released a dollop of pale brown gel (which was admittedly kind of gross). When combined with water, it quickly transformed into a sudsy lather that evenly coated my mini Australian shepherd's fur. Coating her entire body in shampoo used about 20% of the bottle, but that's to be expected, as her fur is full and thick. Thankfully, it was relatively easy to wash out. And the results the next morning were worth it.
Her coat was undeniably fluffy, shiny, and soft. Better yet, she smelled absolutely incredible—something even strangers at the dog park noticed. When we went to the vet a few days later, they called her one of their best-smelling patients. Needless to say, I was relieved to have finally found my pup's perfect match.
Nearly two years later, we're still using the same conditioning shampoo to keep her fur compliment-worthy. Whether it's a new friend at the dog park giving her a few extra pets or a lucky neighbor catching her in the hallway, everyone seems to be on the same page: My dog smells amazing.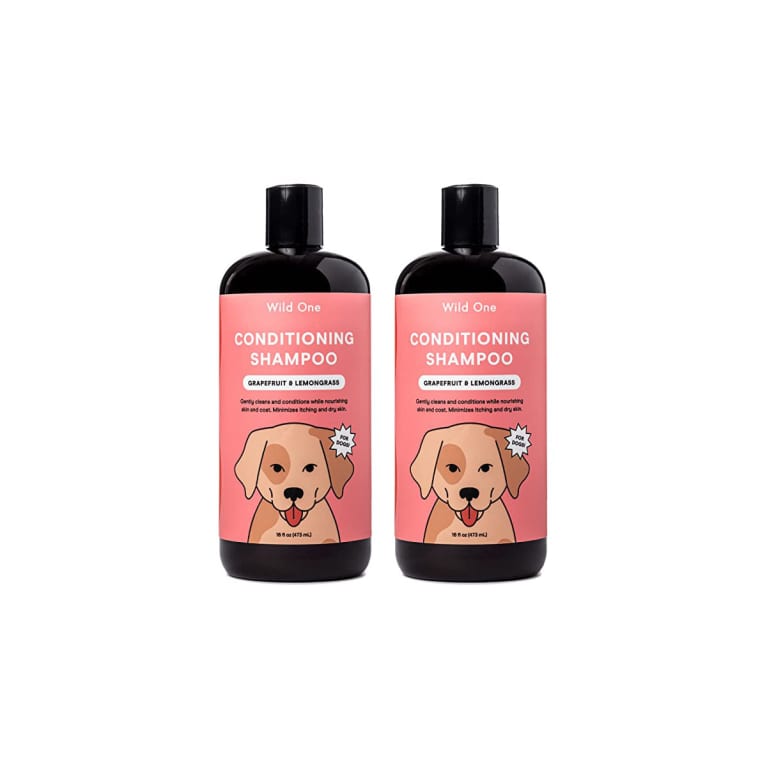 Wild One
Wild One Conditioning Shampoo
$24
While I never thought I'd be bragging about my dog shampoo, I never knew that I could love a pet formula this much. The grapefruit-scented formula is natural, gentle, and efficient—and it leaves my dog smelling and looking so good that strangers actually give her compliments. Plus, each bottle is less than $12 when purchased on Amazon. This is one pick that should be on every pet gift list.