paid content
 for

9 Gifts That Will Make Sure Your Pet Is Living Their Best Life
Image by Boris Jovanovic / Stocksy
December 9, 2021
As passionate pet parents, we're all guilty of one thing: spoiling our dogs rotten. And now that the holidays have arrived, we have plenty of opportunities to do so. While there's no such thing as too many squeaky stuffed animals, there are a lot of gifts out there that mean even more to your pet. Maybe this is the year you finally switch your pet to a raw food diet. Those who feed their pets Instinct Raw have noted benefits like increased energy, better digestion, and more mealtime excitement. It's an investment in their optimal health... And what could be a better gift? From delicious raw meals to the most creme de la creme dog bed on the market—this guide has everything you need to ensure your pup is living their very best life.
Advertisement
This ad is displayed using third party content and we do not control its accessibility features.
1. Instinct Raw Bites
Just like you appreciate a hearty meal full of delicious, clean, and nutrient-dense ingredients, so does your pup! Switching your dog to a raw food diet is one of the best ways to invest in their health for the New Year. And with Instinct Raw, it's a no-brainer. Their formulas use real ingredients, like cage-free chicken and non-GMO fruits and vegetables. And raw means the ingredients are never cooked or heated, so the nutrients stay more intact than in standard kibble. While providing unmatched nutrition, these Instinct Raw Bites couldn't be simpler. Simply add a scoop of the frozen bites to their bowl, allow it to thaw for a few minutes, and get ready for some serious mealtime excitement.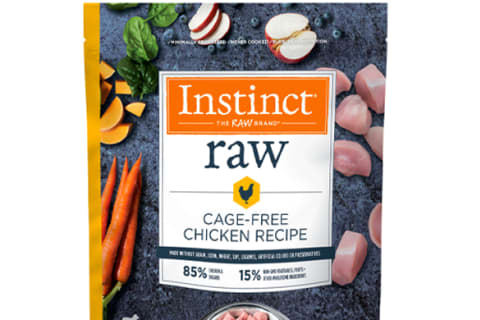 2. Tuft & Needle Dog Bed
Eating, playing, sleeping—the factors of your dog's very best life. It's important that your pup gets the rest they need to fuel a happy lifestyle, and there's no better crash pad than this dog bed by Tuft & Needle. This brand is known for their dream-worthy mattresses, and this foam-bed is just as comfortable. Bonus: It comes with an easily-washable cover, for those inevitable accidents.
3. Dash Express Dog Treat Maker
Graduate yourself from simply supplying treats to making treats, and you've just achieved superhero status with your dog. Mix up a little batter incorporating your dog's favorite flavors (like peanut butter, pumpkin, and bacon), pour it in the iron, and find yourself with an unlimited supply of dog treats.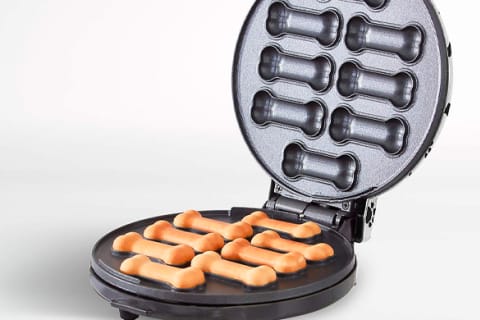 4. Instinct Raw Boost Mixers
Whether you prefer to add more raw nutrition to their routine, or simply want to spoil your pup with a tastier meal, these Instinct Raw Boost Mixers are the dog-equivalent of a "cherry on top." Take your dog's meal to the next level with these raw toppers, packed with protein and whole-food ingredients. Or, pro tip: these Mixers make great dog treats! If you're new to spoiling your pup with raw food, you don't have to worry about potential pathogens. Instead of cooking, Instinct Raw uses cold pressure (or high-pressure processing, HPP) to make sure their food is safe from bacteria. We're pretty sure good food is every dog's love language—and these Raw Boost Mixers are the easiest way to show you care.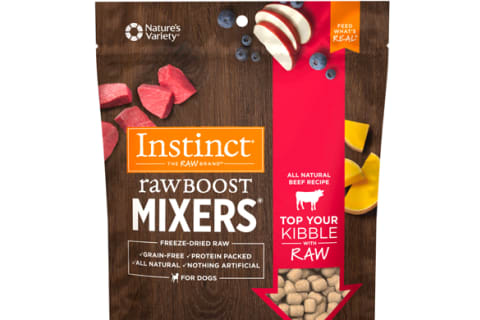 5. Furbo Dog Camera
As pet parents, there's nothing fun about leaving our dog home alone while we head off for a long day of work. The Furbo Dog Camera keeps you connected to your pup from afar, providing camera footage, real-time barking alerts, and two-way audio. But how's it a gift for your dog? Easy: the Furbo spits out treats through a simple app on your phone.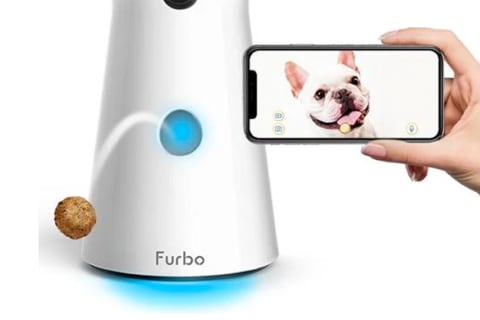 6. Ruffwear Gnawt-a-Rock Toy
They have the squeaky squirrel stuffed animal, the classic Kong chew toy, and the old shoe you surrendered—but they've all gotten old. This Gnawt-a-Rock toy makes play exciting again with a treat-dispensing design and erratic bounce. This toy looks simple, but it's perfect for providing the kind of interactive entertainment that will keep them busy for hours.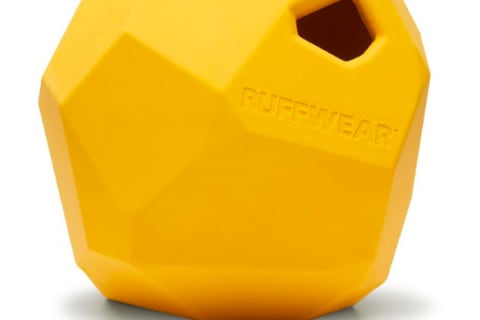 7. Instinct Raw Freeze-Dried Meals
If our dogs could talk, they'd just ask for more treats this holiday. But what's really best for them is a gift that supports their best health. And when they taste these Freeze-Dried Raw Meals by Instinct, they'll have to agree. This freeze-dried recipe is full of real meat and nutrient-rich organs, minus the artificial ingredients and preservatives. This raw formula is an easy upgrade from kibble—because it's freeze-dried, you can simply stash it in the pantry. It's as convenient as kibble, but because it's raw, it's more nutrient-dense. But it also touts some impressive benefits. From healthy digestion, to lean muscles, to overall energy and vitality, it's the gift that keeps on giving.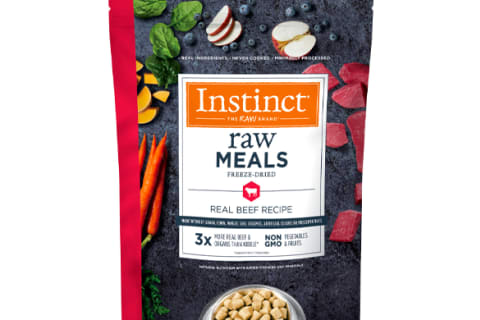 8. Charlotte's Web Full Spectrum Hemp Extract For Adult Dogs
You've already gotten in on the CBD-craze, but your slightly-anxious pup wants in on the action too. This hemp extract features a full spectrum of hemp cannabinoids that support your doggo's overall wellness. Available in unflavored or chicken-flavored options, these drops are the perfect way to share your love for wellness with your pooch.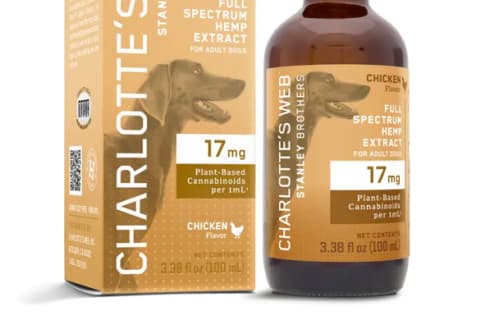 9. Wild One Triangle Tug
Every minimalist pet parent (who'd rather not trip over toys strewn throughout the house) will appreciate the sleek but functional design of the Triangle Tug. This toy is built to optimize your pup's favorite game, tug-of-war. One side is made from natural rubber with a reinforced core, while the other is natural cotton with reinforced stitching… May the strongest one win.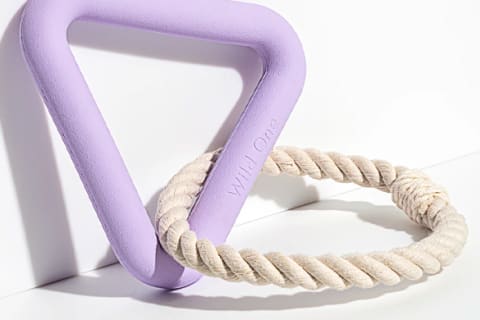 Advertisement
This ad is displayed using third party content and we do not control its accessibility features.
Devon Barrow
Branded Content Editor
Devon Barrow is a Branded Content Editor at mindbodygreen. She received her degree from the University of Colorado. When she's away from her desk, Devon is teaching yoga, writing poetry, meditating, and traveling the world. She's based in Boulder, Colorado.
Devon's first book, Earth Women, is coming soon. To learn more, join the mailing list, and receive updates, head to www.devonbarrowwriting.com.