The French Girl Secret Ingredient That Calms Anxiety And Inflammation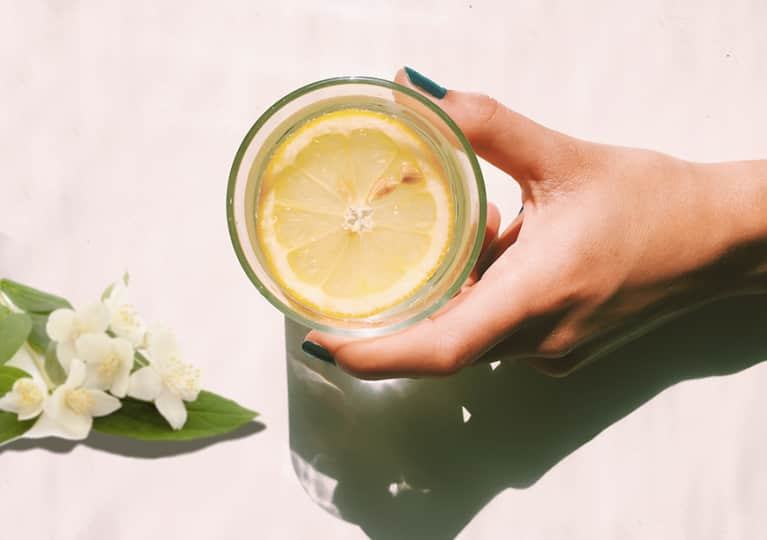 How would you like to adopt a beauty product that's all natural, serves multiple purposes, finds its place in the bedroom and the kitchen, and is a favorite with French women?
Let me introduce you to the many virtues of orange blossom water. Orange blossom water is distilled from the flower of the bitter orange tree, which grows all around the Mediterranean. Delicately citrusy and floral, its scent is remarkably refreshing and can be used as an alcohol-free fragrance, especially in summer. French women will dab a few drops behind their ears and on both wrists and walk out into the sunshine.
There's little orange blossom water isn't used as a French folk remedy for.
Use it as a skin toner after removing your makeup or when you wake up in the morning. It soothes the skin and helps keep it hydrated.
Mix it with a little sweet almond oil to use it as a makeup remover.
After you've spent time in the sun, cool and refresh your skin with it.
Pour a few drops in the palm of your hand, dip your nails in, and massage the nails and cuticles to promote the growth of nails and keep them white.
Spray it on your damp roots and brush it in to keep hair strong and shiny.
Use it to refresh your armpits on the go before reapplying your deodorant.
In the evening, if you're feeling stressed or anxious, stir 2 tablespoons of orange blossom water in a glass of water and drink it before going to bed to quiet the mind. The same formula has long been used as a folk remedy to alleviate headaches and menstrual pain.
Spray a little bit on your pillow to help you drift off to a pleasant dream land.
As part of your cooking routine, orange blossom water is equally versatile.
Season a fruit salad, especially berry and citrus.
Flavor your crepe batter, or give your pancakes an intriguing je ne sais quoi.
Flavor cookies and cakes.
Give your lemonade a floral twist (see recipe below!).
Give depth to any cocktail recipe that has a citrusy flavor profile.
Always buy organic orange blossom water in a glass bottle (the glass is often blue to protect it from the light), and keep it in a cool dark spot. This is one of my favorite healing (and delicious) tonics. It's packed with vitamin C and oh-so-delicious.
2 to 3 tablespoons liquid honey or other liquid sweetener
3 tablespoons orange blossom water
3 organic lemons
1 quart sparkling water, cold from the fridge
Ice cubes, for serving
In a 1-quart glass jug, stir together 2 tablespoons of the honey and the orange blossom water.
Slice one lemon thinly, and juice the two others.
Add the sliced lemon and lemon juice to the jug.
Pour in the sparkling water, stirring as you pour to combine.
Taste, and stir in a little more honey to taste.
Refrigerate for 30 minutes.
Stir again before serving, in tall glasses over ice cubes.