This Is What A French It-Girl Eats In A Day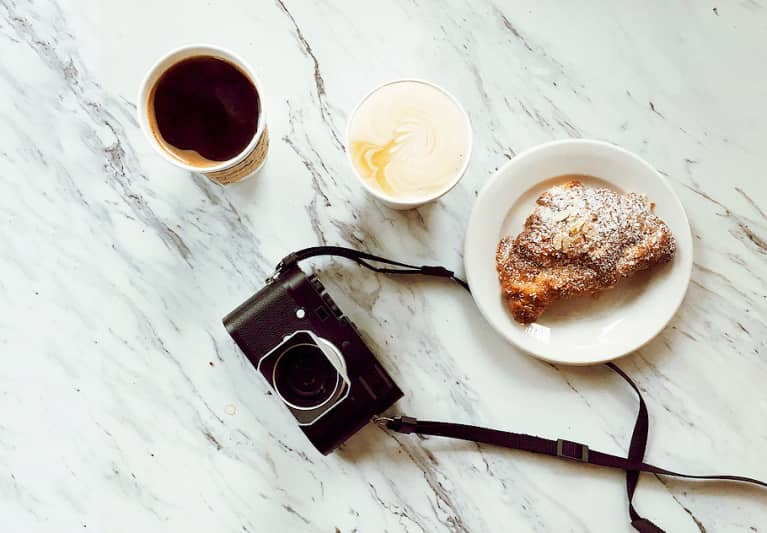 Our editors have independently chosen the products listed on this page. If you purchase something mentioned in this article, we may
earn a small commission
.
I live in Paris, where amazing food options abound, both in delicious ingredients and food shops and restaurants. My work as a food writer involves making the most of both: selecting the most vibrant produce to create recipes for my food blog Chocolate & Zucchini, going out to try foods from recently opened restaurants for the magazine articles I write, and doing research for my cookbooks. I have two little boys who are 2 and 5, so our meals at home take that into account. They eat more or less what my husband and I eat, or, more accurately, we meet in the middle: I prepare a single meal making sure there's at least one thing I know they like, and the rest is whatever I feel like cooking for us, which they get to take or leave.
7:30 a.m.: Breakfast Bowl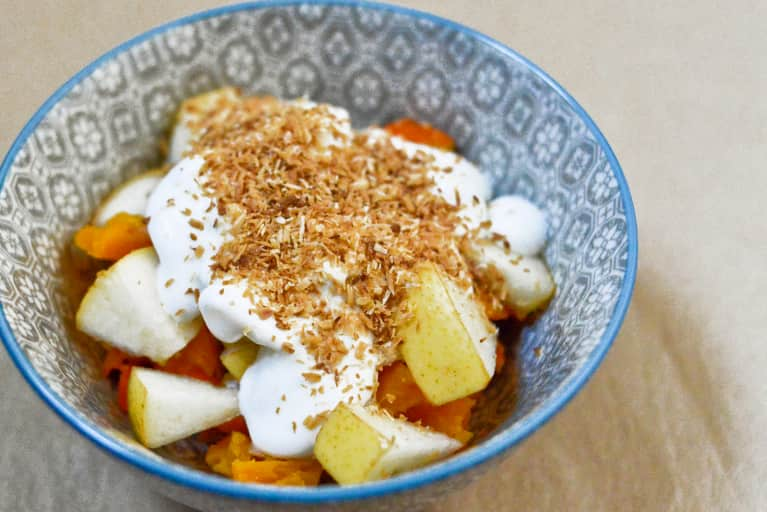 We get up around 7:30 on weekdays to get everyone ready for kindergarten and day care, and I like to start my day with something refreshing. I make these breakfast bowls with seasonal fruit, such as pears, and roasted squash (yes!), which I top with my homemade coconut milk yogurt and grated coconut that I toast in batches to keep on hand.
8:30 a.m.: Coffee and get to work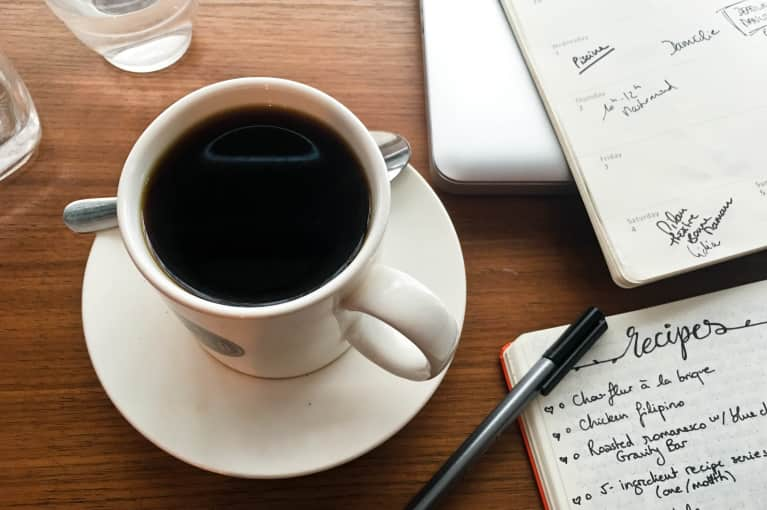 After my sons have been dropped off, I like to meditate in a nearby park, then start my day at the coffee shop. There I gather my thoughts and formulate a plan for the day while sipping on a mug of excellent drip coffee. It's a great productivity boost for me because if I start my day at home, I am tempted to pick up stray toys and do laundry before I get to the meat of things. There's no such distraction at the coffee shop, and I like that we are a little group of regulars who share this little moment together. I am a notebook-and-pen person and I keep something that resembles a bullet journal. On weekends, I'll skip the cafe and instead do some playground time and find a delicious croissant with my sons. I'm very passionate about artisanal croissants!
12:30 p.m.: Charred Broccoli Salad with Avocado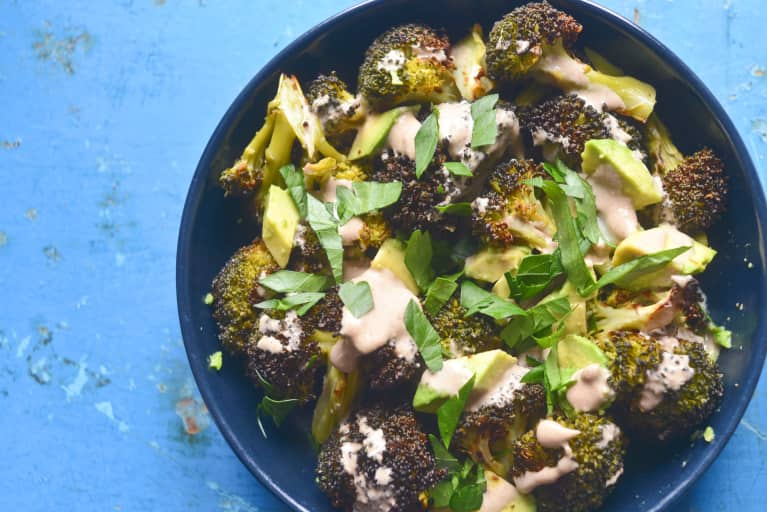 I usually have lunch at home and assemble big vegan bowls for myself, preparing enough of the ingredients to last me two to three days. This Charred Broccoli and Avocado Salad is one of my favorite things in the world to eat and also one of my most popular recipes on the blog.
I use my bicycle to get around the city to get to various appointments and meetings, and I keep a running list of shops I want to visit when I'm in this or that neighborhood. I might take a small detour to try out a bakery I've heard good things about and get whatever appeals to me most, like this giant gianduja (or chocolate hazelnut) éclair from Boulangerie Bo, topped with caramelized hazelnuts. If I'm hungry I'll eat the treat on the spot, but this one was so big, I brought it home to share with my husband and sons for dessert.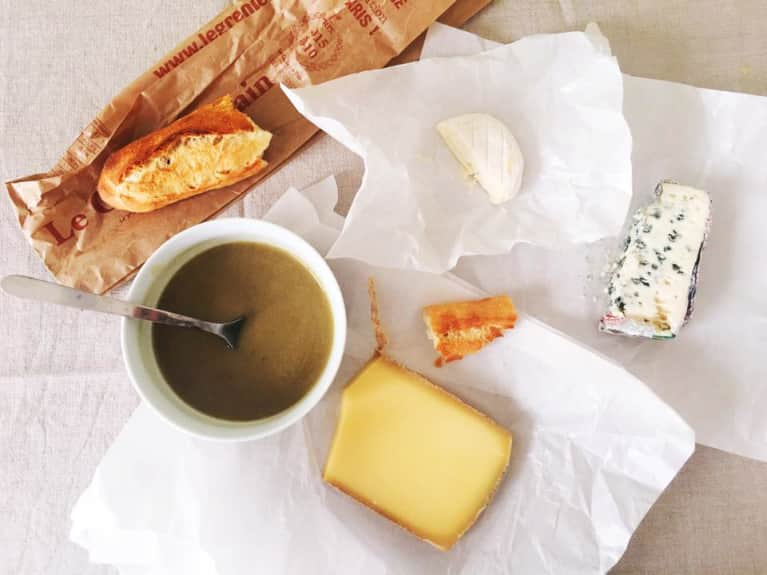 The meals I share with my family are simple and highlight fresh ingredients. Tonight, we had a Coconut Chicken Curry with Spinach: it comes together in minutes and I make it regularly.
After the kids are in bed, I'll do a bit more work and do some reading to unwind before bed. I used to read only fiction, but this past couple of years I've been on a big personal development journey and I'm reading more nonfiction. Then, it's off to bed!
Want more healthy eating secrets from France, including how they use tea for every ailment? We've got you covered. Plus, here's what they eat for gorgeous skin.
And do you want to turn your passion for wellbeing into a fulfilling career? Become a Certified Health Coach! Learn more here.