Close Banner
Advertisement
This ad is displayed using third party content and we do not control its accessibility features.
paid content
 for

Food For Thought: Why A Brain Supplement Is The Star Of My Wellness Routine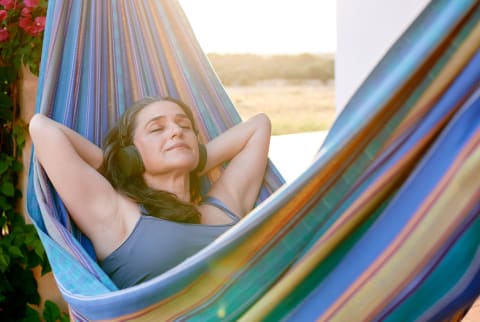 I'm on a mission that I think you'll resonate with. I'm after something big, with benefits that we've only ever dreamed of. Any guesses what it is?
I want a life without stress. I want to take on the high-octane pace of my working hours and social afterhours cool as a cucumber. And if I had to guess, you also desire a life without stress. But sometimes it seems like no matter how many yoga classes or deep breaths we take — stress always wins, right?
Stress management is a journey 
Here's what I've learned so far: managing stress is a journey. So far, the biggest leap on that journey has been supplementing for brain health.* If stress starts in the mind, I thought, might as well do everything I can to support it. Thankfully, it was that line of thinking that brought me to vitafusion™ Brain Food, a gummy supplement that helps nourish the brain with key ingredients like B vitamins, ashwagandha and phosphatidylserine.* I've been practicing yoga, meditation, and other mindfulness techniques for years — but supplementing with vitafusion™ Brain Food provided targeted support I couldn't have anticipated.* By focusing on my brain health, I found I was able to finally understand stress.
The importance of brain health
Sometimes we just have to take a closer look at stress to realize it's not as scary as we think. Stress is not a villain or even "the bad guy" of this story — it's just a function of our brain waiting to be understood. As a yoga instructor, I'm passionate about the yogic teachings which define stress as a "lack of adaptability" – in other words, a failure to adjust expectations. But I also appreciate the scientific and physiological approach to stress.
The National Institute of Mental Health defines stress as "the brain's response to any demand." The physiological process of stress goes like this: a "demand" triggers the amygdala (the emotional center of the brain), which signals the hypothalamus. The hypothalamus then cues the physiological fight-or-flight response, and the stress-hormone cortisol trickles into the bloodstream throughout the body to create physical symptoms like increased heart rate and sensory perception, increased adrenaline, and suppression of other bodily systems like digestion. But again, rewind the tape and we'll see that stress starts in our mind.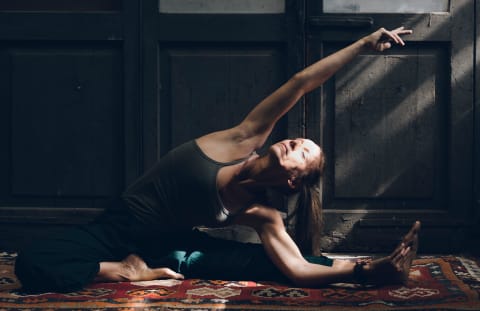 Feeding my brain
Understanding the real origin of stress was a game changer for me (ie. it's not the email that causes stress, it's my perception of it or response to it). I realized I was letting menial things like dirty laundry turn into a full-on stress response. Clearly, my mind needed some support. I found that support in the ingredients of the vitafusion™ Brain Food formula.*
And the stress-less support from Brain Food was intensely satisfying.* Ashwagandha, a popular Ayurvedic herb that has been used for thousands of years to help with stress, is a main ingredient in this formula.* As is phosphatidylserine, a phospholipid/fatty acid that's important for brain cells.* So, I decided to make this yummy-gummy a part of my morning routine: breakfast for my body along with Brain Food for my mind.*
Overcoming stress: inside and out 
After regularly enjoying the nutrients (B vitamins), adaptogen ashwagandha, and bioactive phosphatidylserine in Brain Food, I observed a difference in my relationship to stress.* It didn't disappear entirely — but I felt that it helped with my stress, and helped support my focus.* More than anything, taking this supplement was empowering in that I was doing all I could to manage stress — inside and out.* Paired with weekly yoga classes and a daily meditation practice, I felt like I was taking stress into my own hands — it was a way to feel in control, in an uncontrollable world.*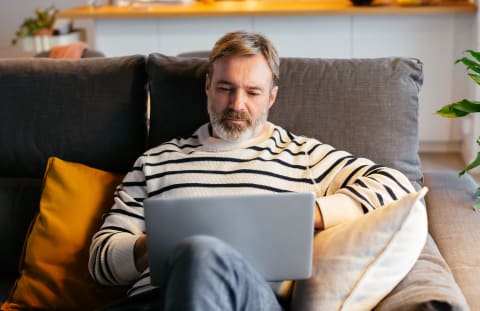 Less stress: yes, it's possible
To me, the biggest problem with stress is that it's normalized in our culture. We bond over our stress, enable each other's stress, and accept stress as a normal part of life. But believing stress to be normal is actually our #1 obstacle to overcoming it. I've found that the key to actually triumphing is first believing it's possible to live a life with less stress. Secondly: understanding that it's a journey.
That journey is about doing whatever it takes to master our mind, so that the things we once perceived as "super stressful" are just neutral circumstances to be dealt with. Massive tax bill? All good. Spilled a cup of water? No worries here! We can support our mind — whether that's through daily vitafusion™ Brain Food gummies, breathwork techniques, or meditation (more like, all the above). If I can do it, you can do it! If we can stress together, we can stress less together.
*These statements have not been evaluated by the Food and Drug Administration. This product is not intended to diagnose, treat, cure, or prevent any disease.
Devon Barrow
Branded Content Editor
Devon Barrow is a Branded Content Editor at mindbodygreen. She received her degree from the University of Colorado. When she's away from her desk, Devon is teaching yoga, writing poetry, meditating, and traveling the world. She's based in Boulder, Colorado.
Devon's first book, Earth Women, is coming soon. To learn more, join the mailing list, and receive updates, head to www.devonbarrowwriting.com.