What Makes Us Feel Lonely Depends On Our Age, Study Finds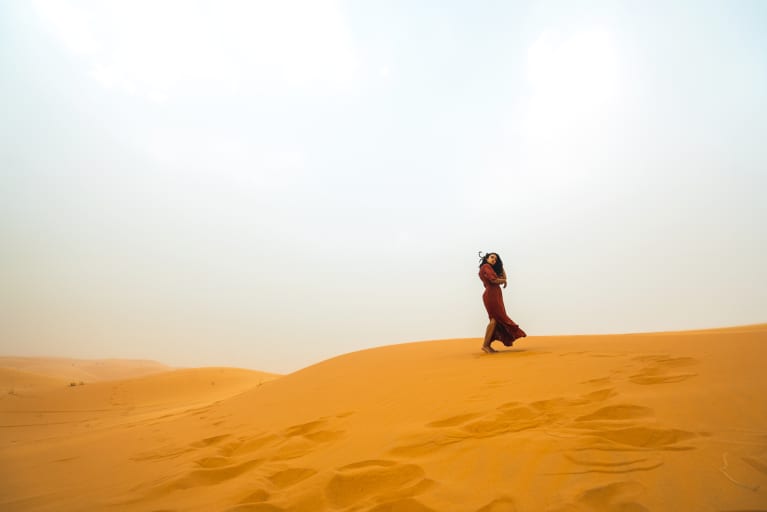 Researchers in the Netherlands gathered data on over 26,000 adults, including young adults (ages 19–34), early middle-aged adults (ages 35–49), and late middle-aged adults (50–65). Overall, 44% of all adults said they deal with loneliness, including 40% of young adults, 43% of early middle-aged adults, and 48% of late middle-aged adults.
Some life factors contributed to loneliness across all age groups, including:
Little contact with neighbors
Psychological distress
Poor psychological and emotional well-being
Feeling excluded from society (the strongest factor for loneliness, according to the study)
For young adults, the most important factor linked to loneliness was how often they were in contact with their friends. Young adults with less education also tended to feel more lonely, which wasn't the case across other age groups. "Education is more normative for young adults, and they are more likely to be expected to strive for educational goals," the researchers explain in the paper on their findings.
Early middle-aged adults tended to feel more lonely when they didn't have a job, which wasn't the case for other age groups. They also tended to feel more lonely the more contact they had with family members. The researchers suggest that this might be because this life stage is often marked by child care responsibilities and caring for older relatives, which may not necessarily scratch the social itch.
For late middle-aged adults, frequency of family contact was also associated with loneliness, as was how healthy they felt. Oddly, the healthier they were, the more lonely they felt. The researchers noted that this might be because people in this age range are more likely to have health issues, so not having them might make you feel left out.
The "feeling left out" factor.
Even though different age groups had different factors that contributed to their loneliness, one common trend was feeling like you weren't doing the same things other people in your age group are doing.
"Each period in life is characterized by specific behaviors and goals, such as completing school and leaving the parental home for young adults. Whether an individual perceives loneliness or not depends on the individual's ability to perform and/or meet these age-normative behaviors and goals," the researchers write. "If an individual perceives life events as non-normative for his or her age, loneliness may manifest."
That's why a young adult who hasn't gone to college might feel lonelier than their peers who did, or why an older adult might feel lonely in their good health. How you define loneliness depends on age and what's seen as normal for your age group.
"Most [loneliness] interventions for adults are universal. Results of this study showed that interventions should be developed for specific age groups," Thanée Franssen, a researcher at Maastricht University who led the study, said in a news release.
Dealing with loneliness will look different depending on where you are in life and what your definition of belonging is. If you're feeling lonely, it's important to pay attention to what types of social interaction would help make you feel connected to others so you can focus on growing those areas of your life.