paid content
 for

What Are Some Early Symptoms Of Diabetes? (Hint: Ask Your Eye Doctor)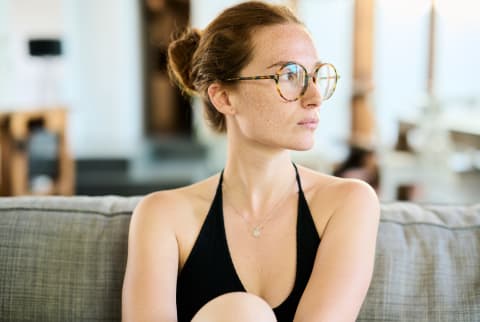 Image by Guille Faingold / Stocksy
August 2, 2021
While many of us know diabetes is a health concern, we may not know what it actually is or how common it is. Diabetes is a disease that occurs when blood sugar is too high and the body doesn't make enough insulin to convert that blood sugar into energy. And it's far more common than we realize: About 1 in 10 Americans has diabetes, and 1 in 5 adults with diabetes don't even know they have it1.
There are two main types of diabetes. With type 1 diabetes, the body doesn't make insulin, or makes so little insulin you need to take insulin to live—and while it was once known as a childhood disease, it actually occurs across a variety of ages, body types, races, and sizes. In type 2 diabetes, the body either doesn't make insulin or doesn't use it well. Type 2 diabetes occurs most often in adults and is the most common form of the disease. With either type, the most important thing is early detection and treatment, which can help manage the disease and prevent complications2, such as heart disease, stroke, kidney failure, and even blindness! That's where your eye health comes in.
Image by Sean Locke / Stocksy
It's all about awareness.
The link between eye health and diabetes.
It's common for people to have prediabetes or diabetes for years without knowing it. In fact, 88 million American adults have prediabetes1, but 85% aren't aware they have it. A comprehensive eye exam can detect signs of diabetes, as many symptoms of the disease show up in our eyes.
"Generally, diabetes affects blood vessels in our body and weakens the vessels in the back of the eyes," said Christine Joy, a VSP network optometrist. "This can trigger symptoms such as blurry or cloudy vision, seeing dark spots, or flashing lights. If an eye doctor catches these symptoms early enough, 95% of vision loss caused by diabetes can be prevented."
Diabetes-related eye complications.
"Over time, high blood sugar levels can damage the blood vessels in the back of the eye, leading to two common forms of diabetic eye disease: diabetic retinopathy and macular edema—both of which are considered preventable causes of blindness. Glaucoma and cataracts are also eye conditions that are more common (and happen earlier) in those living with diabetes," added Joy.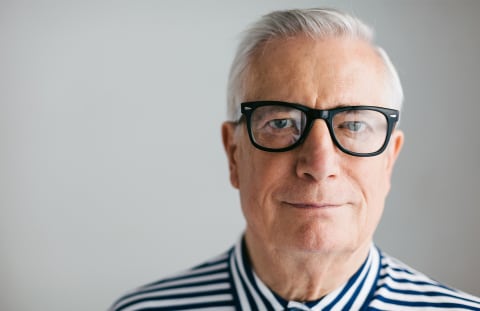 Image by BONNINSTUDIO / Stocksy
The importance of a comprehensive eye exam.
The good news is that diabetic eye disease may be detected with an annual dilated eye exam, which you can schedule with an eye doctor near you. When your eye doctor dilates your pupils and shines that bright light in your eyes, now you know they're looking for signs of blocked blood vessels, leaking fluid, and abnormal blood vessel growth that could indicate diabetes or diabetic retinopathy. In the early stages of diabetic eye disease, you may not experience any symptoms, so an eye appointment could make all the difference in early detection and prevention. Your eye doctor can detect and manage your diabetic eye disease and even determine a treatment plan sooner to preserve your vision and overall health.
Eye care is health care AND self-care.
Prevention is the essence of good health—which is why prioritizing an annual comprehensive eye exam is a means of staying healthy. We get it: Life is not short on appointments. But an eye appointment with your eye doctor isn't just something you cross off the list... We see it as a form of radical self-care. And luckily, VSP Vision Care, with its wide network of expert optometrists, makes this form of self-care a walk in the park. In the spirit of "hindsight is 20/20"—let's prioritize preventive health now so that we're better off later.
Devon Barrow
Branded Content Editor
Devon Barrow is a Branded Content Editor at mindbodygreen. She received her degree from the University of Colorado. When she's away from her desk, Devon is teaching yoga, writing poetry, meditating, and traveling the world. She's based in Boulder, Colorado.
Devon's first book, Earth Women, is coming soon. To learn more, join the mailing list, and receive updates, head to www.devonbarrowwriting.com.