Ugh, Astrologers Say This Week We're In For — Surprise, Surprise — Conflict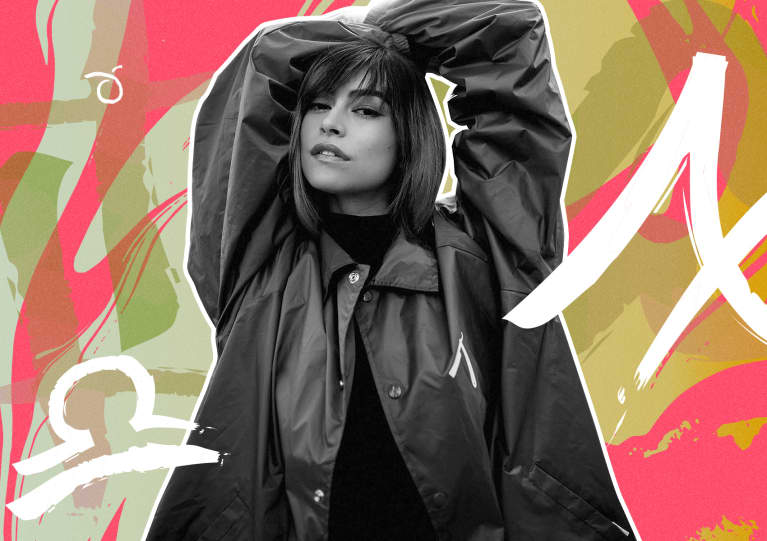 According to the AstroTwins, a simmering cauldron of frustration could boil over this week. (Fun!) Here's how to deal.
Combative Mars challenges peacekeeping Venus to a street fight this Monday, November 9, as the two lock into a rare (as in every other year) opposition.
War and peace? This tense alignment is amplified doubly since both planets are hunkered down in the signs they rule: Mars in Aries and Venus in Libra.
Romantically, a Venus-Mars opposition compels feelings to ricochet between extremes. Harmonizing Venus in Libra is helping us seek common ground, but that might not be enough to help anyone see eye-to-eye.
Mars is retrograde in hot-tempered Aries, flashing trigger alerts at the slightest provocation. Lusty vibes could certainly overtake our good senses—and even steer us down a transgressive path. Avoid temptation if you don't want to stray. In some ways, this transit may set the stage for productive conversations (ones that could start out as arguments) about very tricky topics.
There's certainly no stepping over B.S. or sweeping problems under the rug. If you have been, get ready for an explosion. But hey, these issues probably needed to be blown into the open, anyway. Just make sure you've mapped out your exit plan before you enter the danger zone.
The curtain will lift on all kinds of mysteries this Thursday, November 12, as revelatory Jupiter syncs up with secret-keeper Pluto for their final in 2020's ultra-rare trio of mergers.
These two heavenly heavyweights already joined forces on April 4 and June 30, arriving at the same degree of Capricorn—their first conjunction in the Sea Goat's sector since 1771! Capricorn is the sign governing the economy, corporations, and government, and indeed these areas have received quite the shake-up all year. Supersizer Jupiter, the planet of global connections, expands whatever it touches.
In Roman mythology, Jupiter (Zeus, to the ancient Greeks), is the god of all gods—the ruler of the sky and thunder. In mythology, Pluto (or Hades, to the Greeks) was the god of the underworld. Astrological lore contends that Pluto rules all things hidden—from viruses to government conspiracies. This shadowy sign governs death, rebirth, and transformation that "rises from the ashes."
During a Jupiter-Pluto conjunction (meetup), heaven and hell essentially come together. Perhaps pandemic is our purgatory—that midpoint between the two realms. Indeed, we are living in a suspended state as we quarantine and wait interminably for answers, test kits, vaccine developments, medical supplies, and more. Here's hoping this last Jupiter-Pluto alignment will illuminate the answers we've all been digging in vain to discover. (Read more about this fascinating alignment here.)
On Friday, make-it-happen Mars pivots out of its anxiety-provoking retrograde that began on September 9.
The red planet is making a rare, six-plus-month trek through its home sign of Aries, parking here from June 27, 2020, to January 6, 2021. Normally Mars hangs out in a single sign for six weeks, so yeah, this is extra! Issues of self-confidence, boundaries, and personal responsibility have been on the table more than ever since late June.
During Mars' two-month backspin through self-possessed Aries, relationships took a back seat to solo introspection time. Even healthy couples may have given each other greater autonomy in the name of each person reclaiming a sense of wholeness. While this intensified personal work continues until January 6, Mars' direct motion may spur us into action. This outward-focused energy supports physical exercise (the kind that will make you sweat), talk therapy, projects, and anything proactive that moves stuck situations in some sort of new direction. That said, rash and brash decisions could tank a mission, so be strategic, not impetuous.