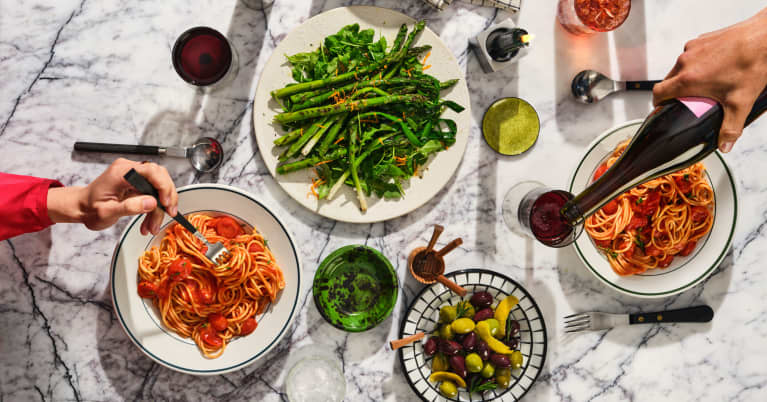 Our favorite wellness practices are the ones that not only transform our lives but the world around us. Plant-based eating is one of them and is all the rage for a good reason: Not only does it fuel our health, but it also supports our planet's sustainability. And the coolest part is that we don't have to go 100% plant-based to actualize those benefits—even part-time plant-eating makes a difference. We call it vegan-ish, and it's a full-on lifestyle.
Part-time eating, full-time sustainability.
Living vegan-ish means that you intentionally eat a plant-based diet, most of the time. As a refresher, plant-based eating incorporates food sourced from plants (like classic veganism), that are also whole and minimally processed/refined. But with a vegan-ish lifestyle, you decide the percentage of how often you fuel up on plants versus other sources like dairy or meat.
Whether you eat plant-based once per day or a few times per week, Simple Feast meal kits make going vegan-ish a whole lot easier, so we can get right to the benefits. Research has shown that a plant-based diet is connected to lower BMI, blood pressure, and cholesterol. It's supportive of our longevity and also the planet's: Our plant-based choices help reduce carbon emissions and waste byproducts while saving water. Every time we choose a plant-based food instead of an animal-based food, we move in a sustainable direction.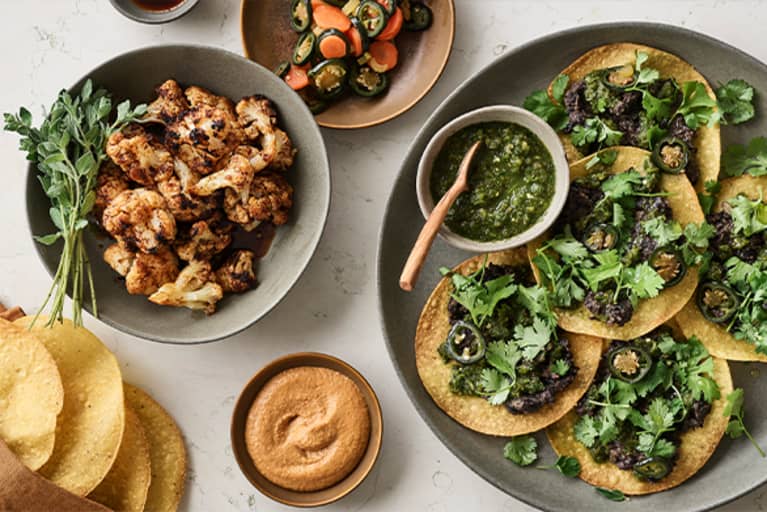 Simple Feast
Delicious, chef-prepared vegan meals delivered to your doorstep weekly. Discover the power of a plant-based diet! And as a special treat to our readers, use code MBG25 for 25% off your first delivery of Simple Feast.
And how to make it easier...
The story goes that plant-based eating is high maintenance, but the vegan-ish lifestyle can be simple, especially with Simple Feast meals and recipes. Their meal kits make it easy to eat more plants without sacrificing quality or taste. Simple Feast is on a mission to benefit individuals and the world with simple plant power—and count us in. So without further ado, here are some ways to make your vegan-ish lifestyle a breeze.
When you opt for a plant-based meal, make it exciting with a unique recipe.
As vegan-ish people, let's do ourselves a solid and move beyond the realm of tofu and steamed vegetables. The plant-based world is full of creative potential. We may have to explore a little to tap into it, but it's there. Let us prove it to you: How about a Roasted Corn Red Pepper Burger With Fajita-Spiced Mayo for dinner? Delicious recipes and meals by Simple Feast show us just how flavorful the plant-based portion of our diet can be. And when healthy eating wows our taste buds, it simply sticks.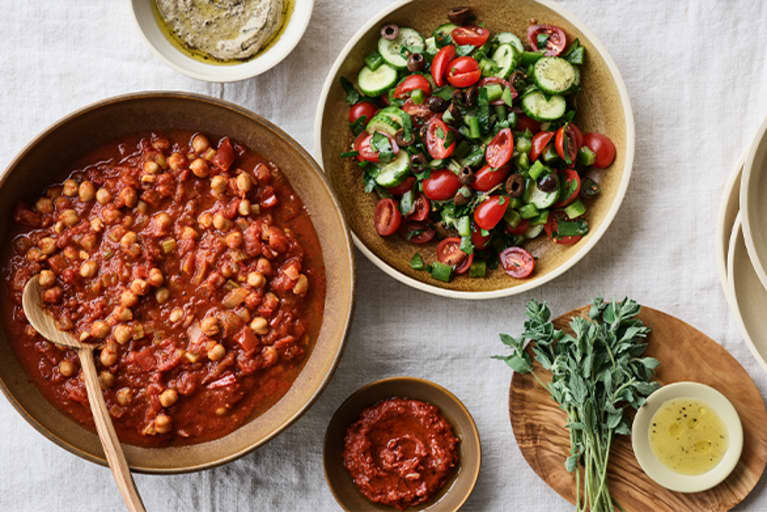 Simple Feast
Delicious, chef-prepared vegan meals delivered to your doorstep weekly. Discover the power of a plant-based diet! And as a special treat to our readers, use code MBG25 for 25% off your first delivery of Simple Feast.
Try new vegetables, especially the ones you aren't sure how to pronounce.
Our devotion to sweet potatoes may be unending, but there are so many exotic vegetables out there worthy of love. For example, ever heard of sunchokes? Here's a tasty recipe for giving them a whirl: Sunchokes With Walnut Cream, Watercress, and Dill. As we broaden the horizons of our plant-based options, we don't feel so restricted to the same-old. That makes our vegan-ish lifestyle easier to enjoy.
No more excuses: Let's plan our meals!
However your vegan-ish lifestyle looks, it's easier to stay committed if you plan ahead. Busy workdays and an empty fridge will likely leave us choosing convenience over plant-based fuel. Of course, that's never an issue when you have a chef-designed, organic Simple Feast meal kit on your doorstep. Whether it's meal delivery or planning—make healthy eating easier by mapping out your plant-based bites for the week.
Embrace sustainability, beyond your plate.
Eating a plant-based meal feels extra good because we know our body and planet are better for it. These feel-goods are the inspiration that fuel our vegan-ish ways—and we can create more of them. Alongside the eco-friendly efforts you're making on your plate, where else can you embrace sustainability in your life? Opt for reusable beeswax wrap and compostable trash bags. As a daily practice, turn off the lights when you leave each room. With sustainability as a general lifestyle, plant-based eating becomes a simple habit like brushing your teeth (with a bamboo toothbrush, of course).
The biggest changes are made in small steps.
Caring about wellness means taking care of our bodies and the wider world around us. We all want to make the world a better place but often forget it's a journey. And all journeys start with a single step. The vegan-ish lifestyle embraces the fact that we can change the world, one choice at a time. With plant-based allies like Simple Feast, those choices are both easy and delectable. And as the first step for residents of the greater LA area—join in on the taste, sustainability, and plant power of a Simple Feast meal kit subscription!