Unhealthy Relationships Double Mental Health Risks Later In Life
mbg Editorial Assistant
By Abby Moore
mbg Editorial Assistant
Abby Moore is an Editorial Assistant at mindbodygreen. She earned a B.A. in Journalism from The University of Texas at Austin and has previously written for Tribeza magazine.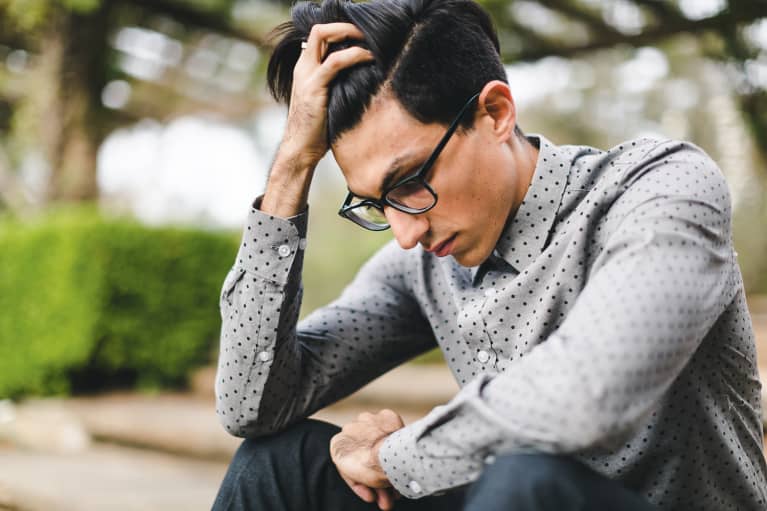 January 28, 2020 — 23:26 PM
Intimate partner violence can include any or all of three behaviors:
Physical abuse, including pushing, shoving, and smacking.
Emotional abuse, including comments that make someone feel worthless, constantly criticized, or manipulated.
Harassment, including unwelcome pressure or intimidation.
Researchers from University of Queensland School studied more than 1,500 participants who were 21 years old and then followed up nine years later.
In the first study, researchers used the Composite Abuse Scale to determine victims of partner violence. In the follow-up, they used the Composite International Diagnostic Interview to diagnose major depression and anxiety disorders.
Women who were victims of IPV at 21 were more likely to develop major depression by the time they were 30, while male victims were more likely to develop anxiety disorders.
The number of males and females affected by IPV were equal, which leads Najman to believe couples are more likely to abuse each other than have just one abuser.
"There is a range of treatment and counseling programs available for couples and families to try and improve the way they relate to one another," Najman said. But the findings encourage a need for interventions that address both partner violence and mental health at the same time.
Furthermore, the link between emotional abuse and the development of anxiety disorders in men "challenges beliefs about invulnerability of men...and demands further attention," according to the study.
If you are questioning the health of your relationship, these seven behaviors might indicate abuse, even without physical violence.