Smooth Hair Here: 12 Of The Best Frizz-Taming Tools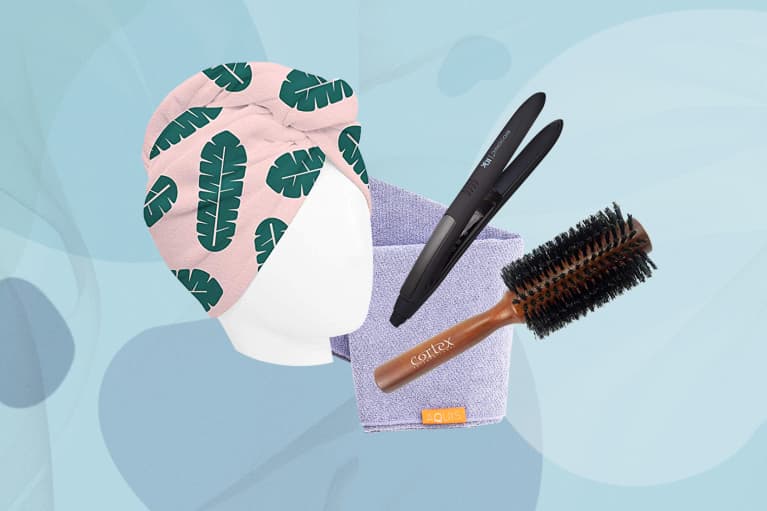 Our editors have independently chosen the products listed on this page. If you purchase something mentioned in this article, we may
earn a small commission
.
Frizz is hard to tame and often takes a combination of products, styling techniques, and care. You can't rely on just one miracle cream to keep your strands silky and in-check: Sometimes it takes an arsenal. "Fighting frizz before it starts is key: It's easier to reduce frizz right out of the shower rather than trying to do it later," says hairstylist Levi Monarch. "See, with frizz, you sort of need constant control over it."
And the way you can best control errant strands is by having tools that help you every step of the way, from toweling off and hot tools to what you sleep on. Here, our favorites will help you smooth down frizz, no matter your hair type.
Cortex Professional Boar Bristles Round Hair Brush
There's a reason boar bristle brushes are the tools of choice for hairdressers during blowouts: "These give hair a smoother finish by creating tension while still being forgiving on knots and being safer heat-wise, as metal bristles will heat up when used with a blow-dryer," says Monarch.
Professional Boar Bristles Round Hair Brush, Cortex ($15.95)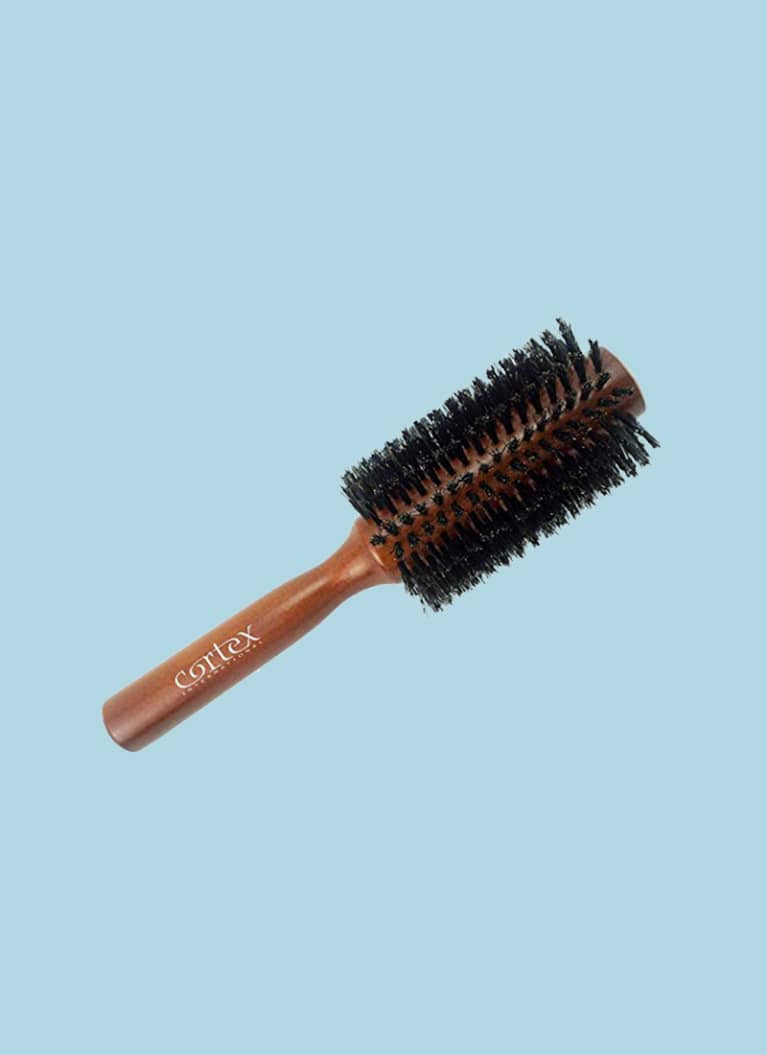 mindbodygreen
Bass Brushes Shine & Condition Natural Bristle Brush
Another great boar bristle option, this bamboo-handled half-round brush is a great multitasker. Round brushes tend to be best used for blowouts, but you can use this to smooth hair back into an updo, smooth down fly-aways at the hairline, gently brush out dry hair, and distribute oils from scalp to tip, too.
Shine & Condition Natural Bristle Brush, Bass Brushes ($17.99)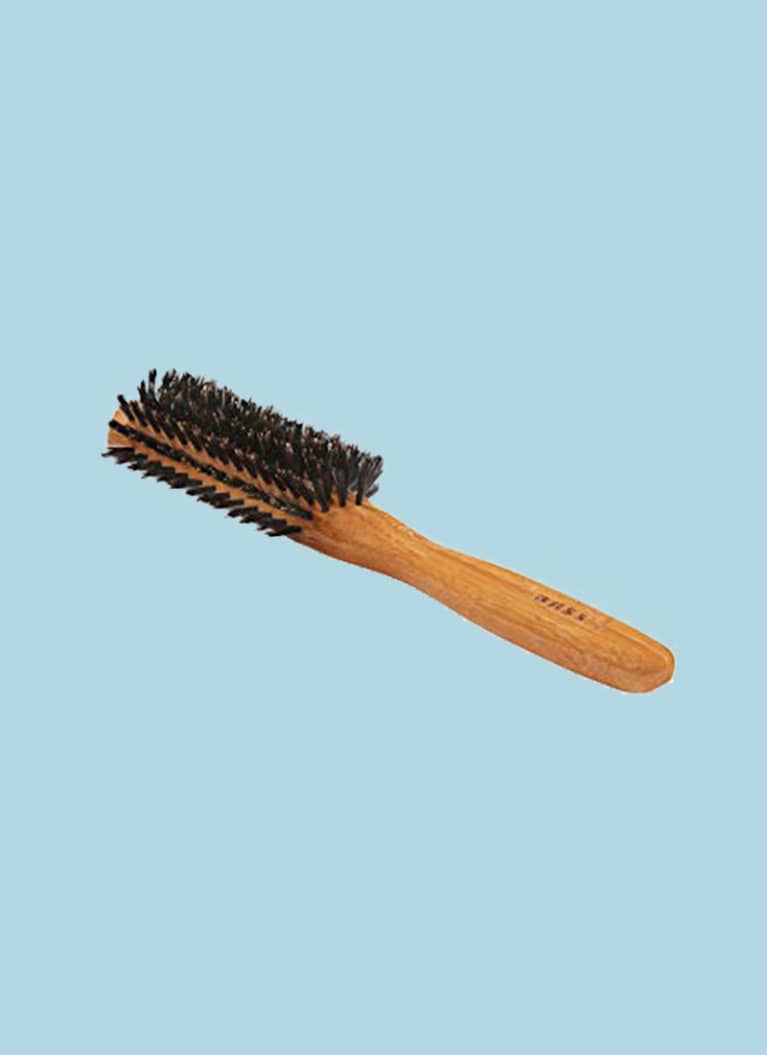 mindbodygreen
Dyson Supersonic Hair Dryer
This is the gold standard of hair tools, period—not just of the frizz-fighting variety. Yes, it's expensive, but if you can swing it, it's worth every penny. The design helps protect hair from heat damage while targeted airflow helps smooth and increase shine. And don't forget to use the nozzles (if you want straight) or diffuser (for curly or coils): "The less air blowing around, the less frizz," says Monarch.
Supersonic Hair Dryer, Dyson ($399.99)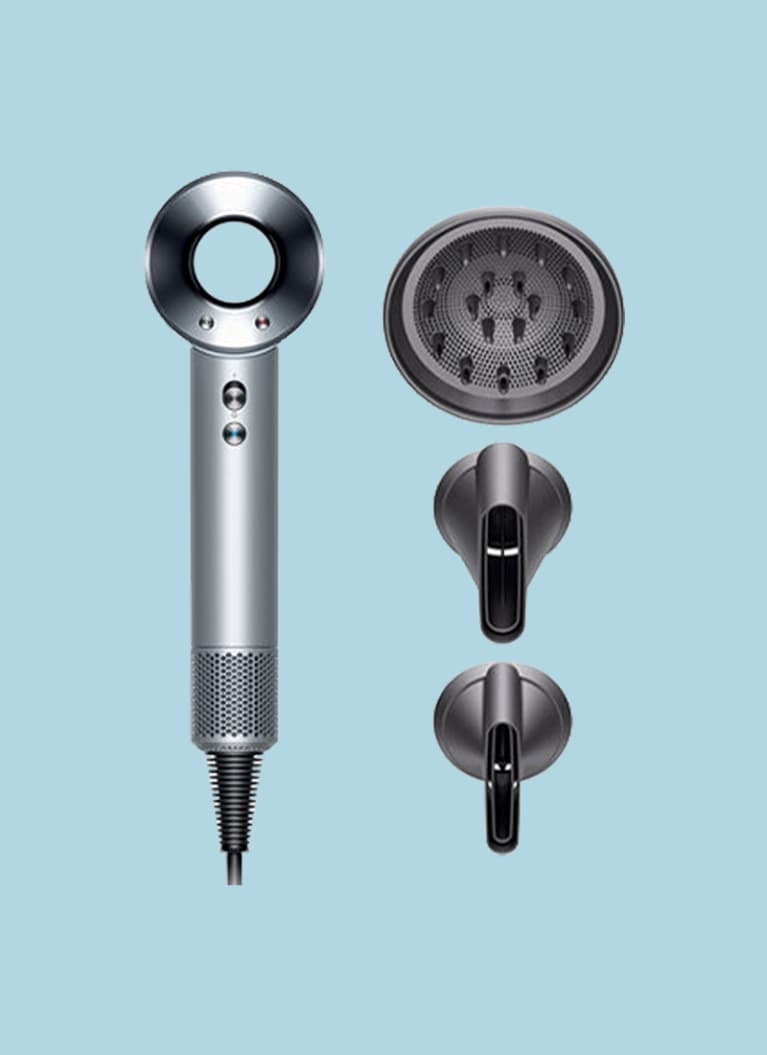 mindbodygreen
Brooklinen Mulberry Silk Pillowcase
Fellow curly-haired friends, believe the hype of silk pillowcases: While tossing and turning all night will always leave you with a little bedhead, the soft silk fibers won't pull and tug on hair like cotton or other fabrics do. Instead, your hair is able to slide around the slick case with ease.
Mulberry Silk Pillowcase, Brooklinen ($59)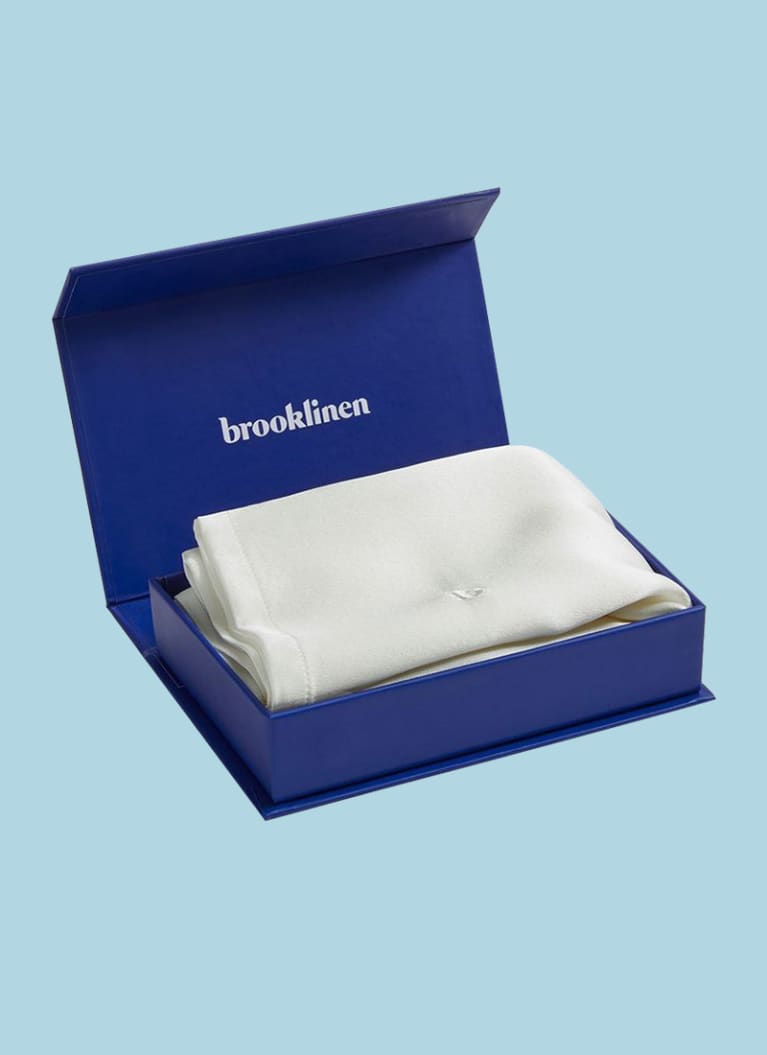 mindbodygreen
Tangle Teezer The Original Detangling Hairbrush
Frizzy hair and easily tangled hair are, ahem, intertwined. When your hair's cuticle is raised, like when it's frizzy, it more easily grips onto other strands, causing friction and knots. Also: When you cause breakage by pulling through knots too harshly, it will increase the appearance of disheveled strands. Here, we recommend the original—because it's the most universal—but they have texture-dependent variations, too, from fine and fragile to thick and curly.
The Original Detangling Hairbrush, Tangle Teezer ($12.99)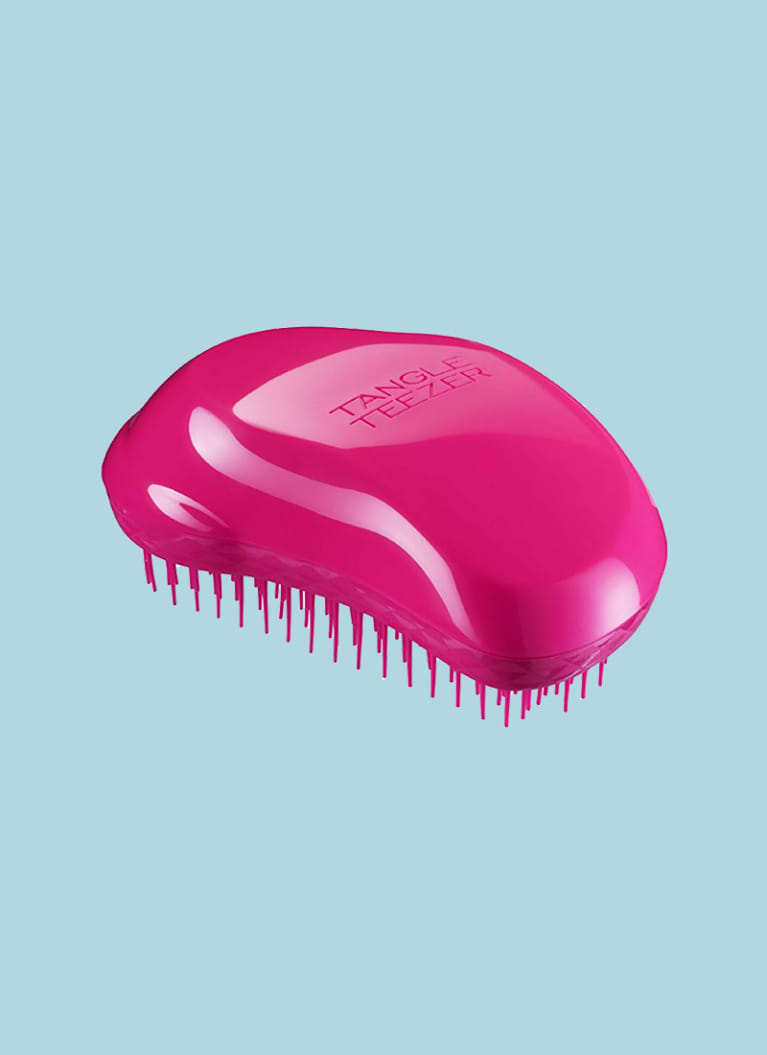 mindbodygreen
Slip Silk Scrunchie
Scrunchies have made a roaring comeback of late. Style aside, they tend to be much better than harsh elastic hair ties. Even better: when they are made with silk. Much like the pillowcase above, these have more slip so your strands won't break as easily, reducing fly-aways.
Silk Scrunchie, Slip ($42 for a set of 3)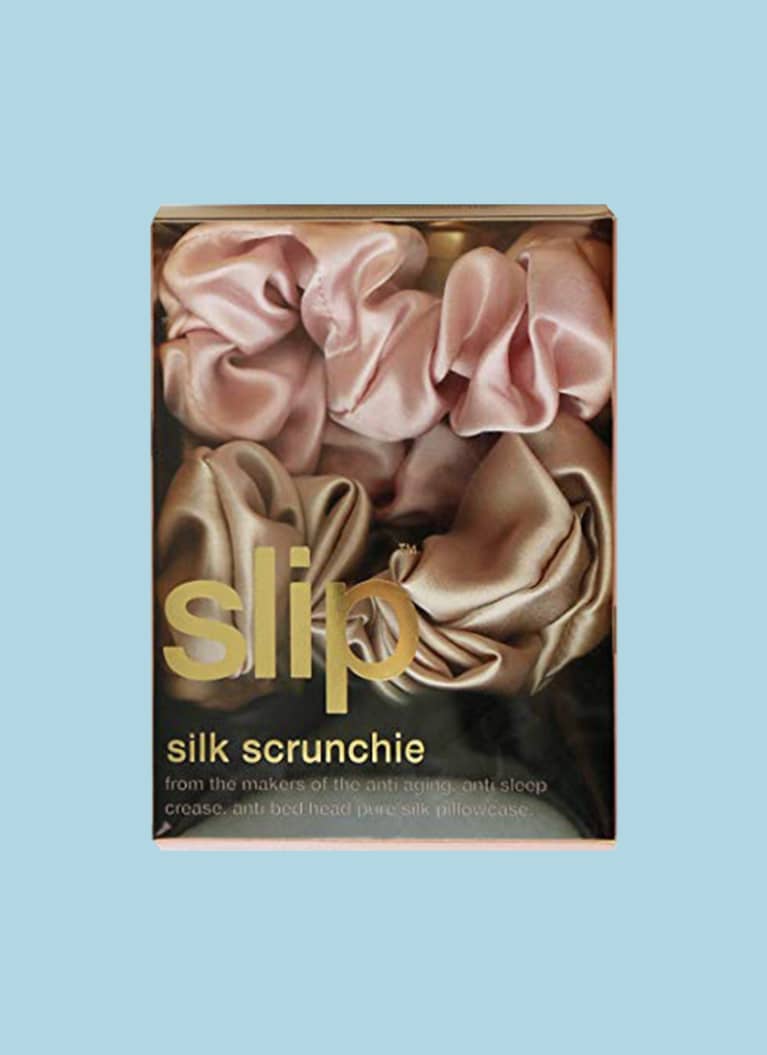 mindbodygreen
Amika Jack of All Curls
This is five barrels in one: The ideal hot tool for touching-up spirals (the smallest barrel is 19 mm) or achieving that didn't-try-too hard loose wave (the largest is 38 mm). Most people have multiple curl sizes, too, so this can help you enhance most types of natural patterns. But what makes this really great for frizz is that it also emits negative ions to help seal the cuticle, making your strands so smooth.
Jack of All Curls, Amika ($250)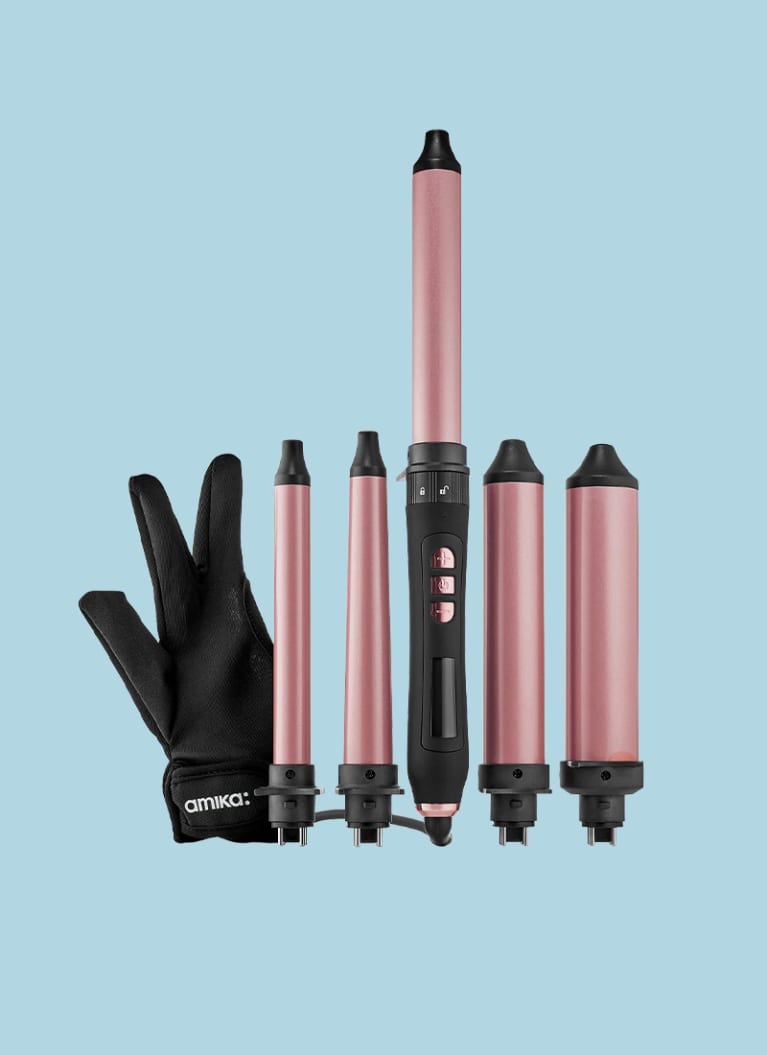 mindbodygreen
Aquis Rapid Dry Lisse Towel
With a special moisture-wicking fabric, this towel is said to speed up drying time by 50%. Why does drying time matter with frizz? The longer, and more often, your hair is wet, the more it can cause the strand to swell and lift the cuticle. Also of note: "Always squeeze the water out of the strand, never rough-dry," says Monarch.
Rapid Dry Lisse Towel, Aquis ($30)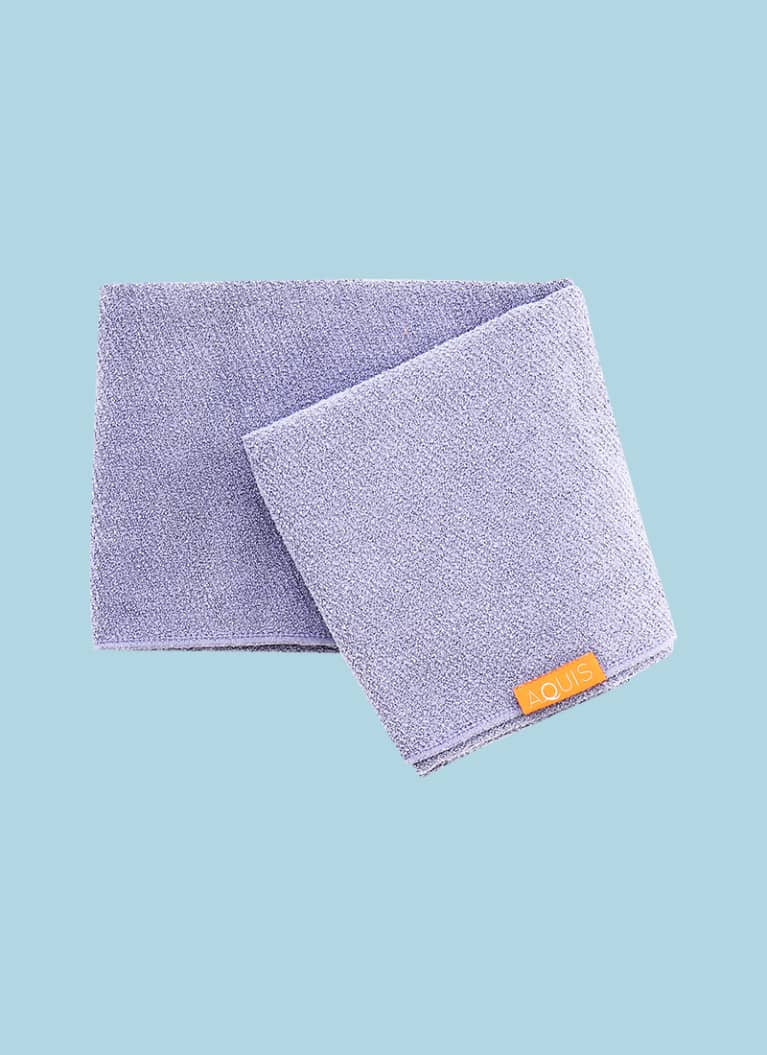 mindbodygreen
Shhhowercap Nanotech Fabric Turbin Shower Cap
Between wash days, it's important to protect hair from steam from the shower as you rinse your body. Anytime your hair interacts with moisture, be it direct contact or through the air like in steam, it will pouf up. Enter: shower caps. Invest in one of these stylish options (not those flimsy plastic, tossable ones), which is made with antibacterial fabric that keeps humidity out.
Nanotech Fabric Turbin Shower Cap, Shhhowercap ($43)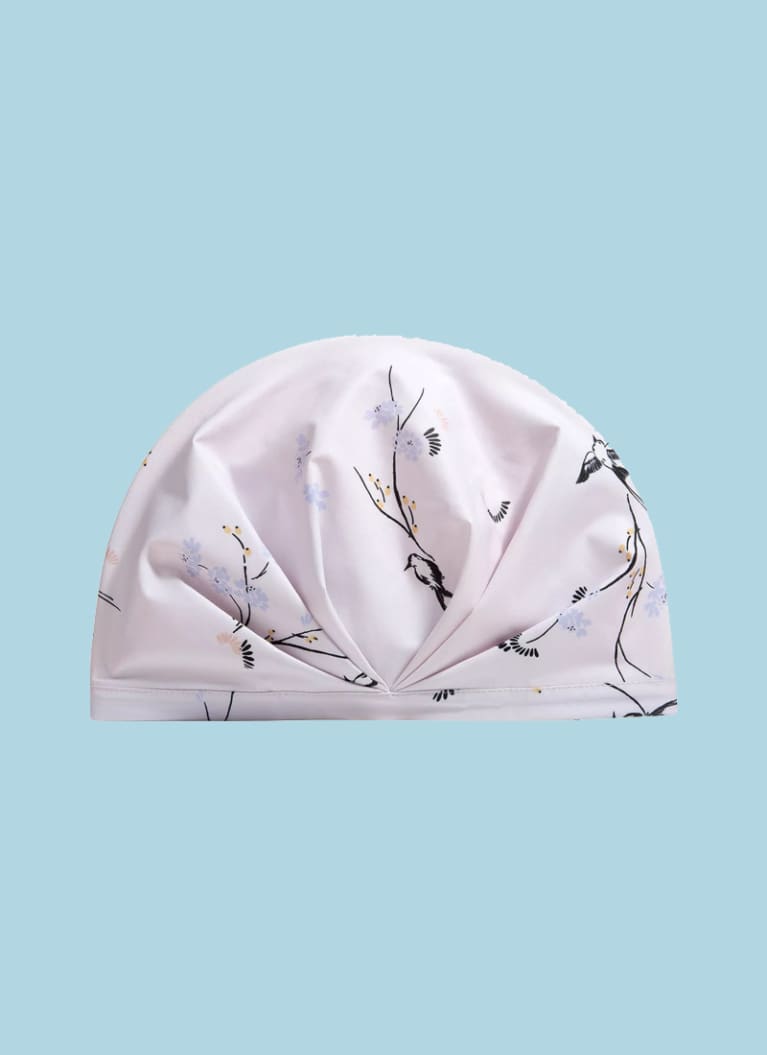 mindbodygreen
Coco & Eve Hair Towel Wrap
Another fast-drying towel favorite, this is also made with a super-absorbent microfiber to speed up drying time. This one is great for those with curly hair who shower at night: Simply toss your hair up into the wrap, secure it, and go to sleep. You'll wake up with a tight, bouncy curl pattern in the morning. Another hack? Apply a nighttime mask and use this to keep your product from transferring.
Hair Towel Wrap, Coco & Eve ($24.99)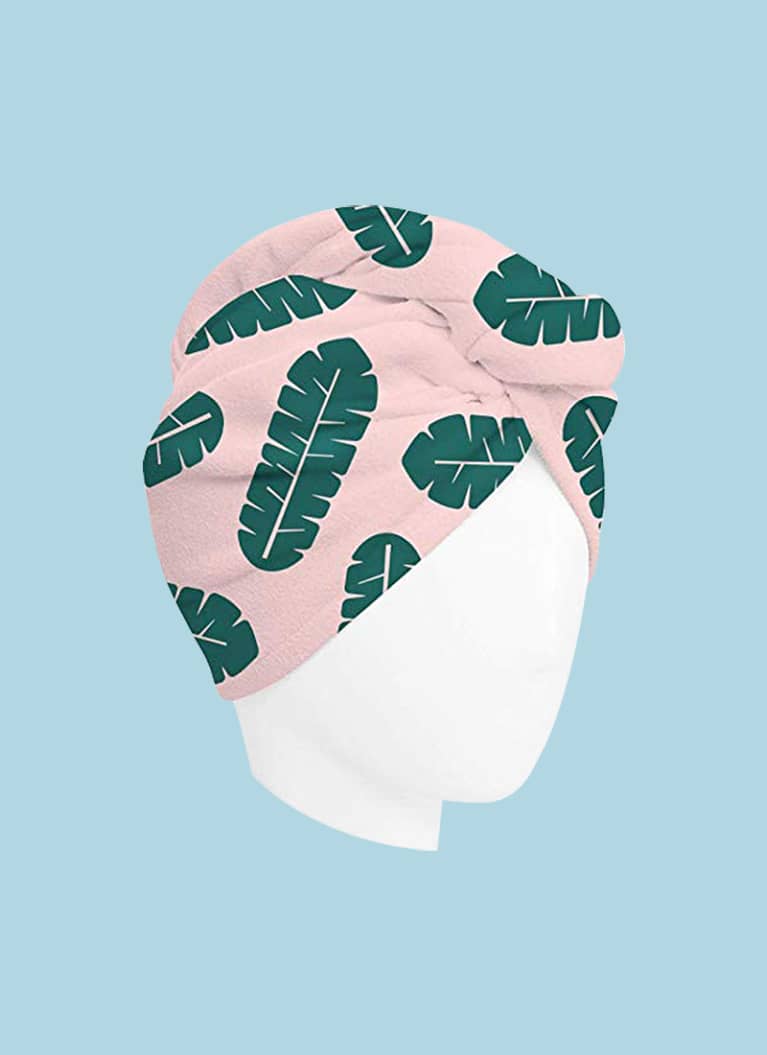 mindbodygreen
Bio Ionic 10x Pro Styling Iron
Much like the curling iron above, this also emits negative ions—helping seal the cuticle, keeping frizz at bay for longer. Essentially: By encouraging the cuticles to lay flat while styling, it will help them stay flat all day, even in humidity.
10x Pro Styling Iron, Bio Ionic ($230)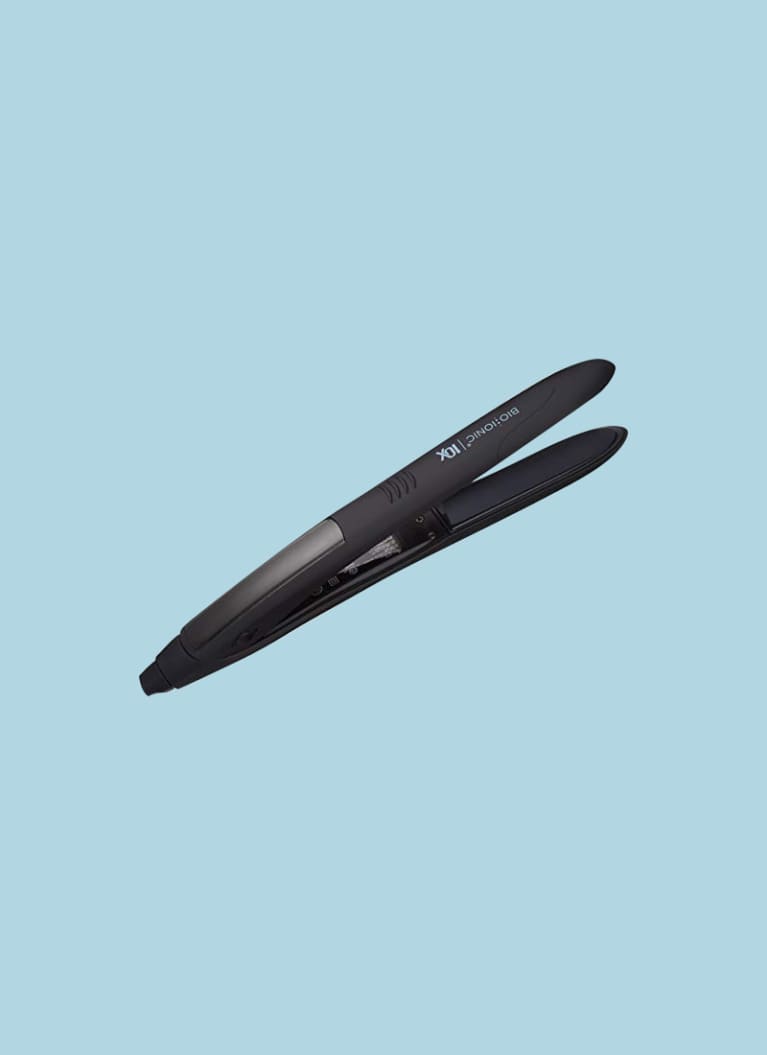 mindbodygreen
ghd Platinum+ Black Styler
This straightener uses predictive heat technology, so you're not going over hair with too intense of heat. This is important as heat damage often leads to more frizz over time, creating a vicious cycle.
Platinum+ Black Styler, ghd ($249)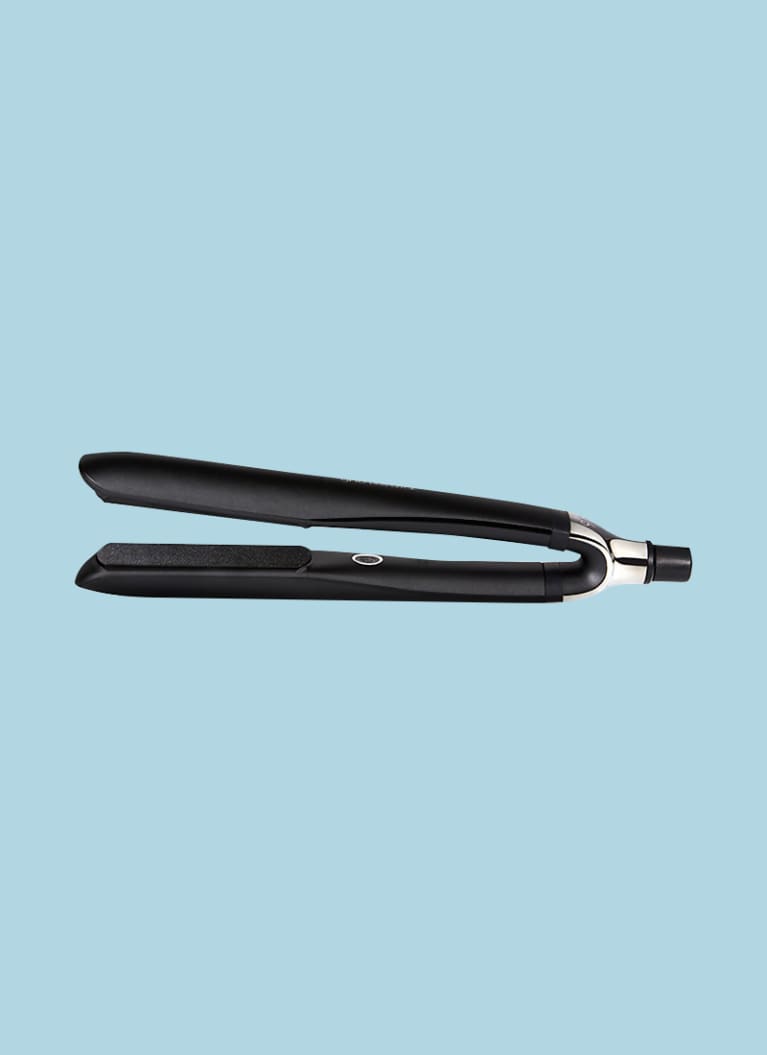 mindbodygreen