This "Toasting" Technique Can Help Your Eyeshadow Look 10x More Natural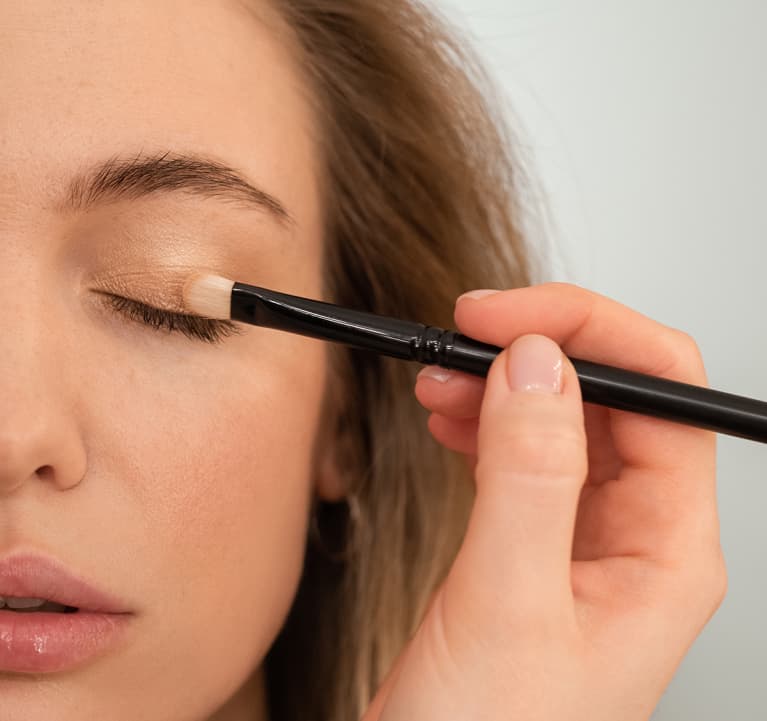 Our editors have independently chosen the products listed on this page. If you purchase something mentioned in this article, we may
earn a small commission
.
One of the best parts about makeup is that every look is completely adaptable. Precise and pristine methods do exist (looking at you, cut crease), but if you're not too jazzed with the end result, there's no need to break out the remover and start anew. Makeup is all about rolling with the punches.
For example, if you've messed up your cat eye, a quick touch-up with concealer can sharpen a jagged wing. Blush teetering into clown-like territory? Bounce your cheeks with a damp beauty sponge to pull out the excess product. And if you've gone a little too heavy with the eyeshadow: A quick "toasting" technique, as depicted in a TikTok video from makeup artist Criss Scortezz, can tone down the pigment.
Here, Scortezz explains how to revive a natural-looking shadow.
A toasting technique for natural-looking eyeshadow. 
All you'll need is a large, fluffy eyeshadow brush—like this one from Kjaer Weis—and a very light matte shadow that resembles, say, a slice of toast (one that's just slightly crispy, not charred). Try the shade "Everything" from this LAWLESS eyeshadow palette. Then follow Scortezz's tips below:
Load up your brush with the aforementioned matte shade and tap off the excess.
Now, for the "toasting" bit: Swirl the brush along the edge of your eyeshadow to blend. It doesn't have to be perfect—just buff the brush into your shadow to diffuse some of the pigment.
Keep blending in circular motions, moving upward toward your temple until you've reached your desired look. Repeat on the other eye.
The end result should read soft and muted while still keeping the integrity of your shadow. "It really [softens] the edge of the eyeshadow," notes Scortezz. "It [makes] it a lot less harsh than you've had it." See, sweeping on a toasted hue can help cover up some of the concentrated color, scattering it out without becoming smoky. That way, you lose some of the intensity without compromising your intricate blend of hues.
Makeup artists have tons of tricks in their back pockets to "fix" a less-than-stellar result. Just as you can enhance the density of your shadow, you can also tone it down if you've packed on too much product. We repeat: Makeup is utterly adaptable.