paid content
 for

This New Shampoo & Conditioner Line Is Changing The Game In Clean Hair Care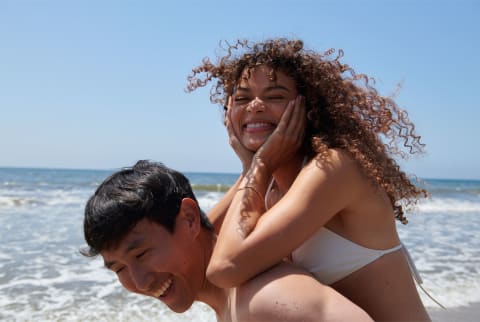 Image by California Naturals / Contributor
August 24, 2023
Step aside, clean hair care brands of the world because California Naturals has officially entered the chat. When Shelby Wild's latest creation launched last month, I was excited to check it out. A clean hair care line that's both effective and affordable? Awesome. But the truth is, I wasn't properly prepared for all that California Naturals had to offer.
As a single mom, the former Vogue stylist and founder of the beloved luxury hair care line Playa (which she sold in 2020) wanted a clean product that she and her daughter could use. Something that screamed luxury but whispered "use as much as you want"—a product that checked all the boxes. And let's just say, she did that and then some. California Naturals boasts a line of naturally derived hair and body products that completely elevate the bathing experience—for under $10.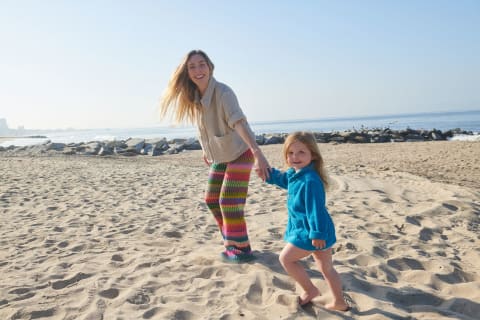 Image by California Naturals / Contributor
Luxury without the price tag
Frankly, I didn't know it was possible to access this level of luxury at such an attainable price, but this brand is no joke. At first shampoo, I was immediately overcome by the delicious smell that filled the shower. All of the California Naturals products possess the warm and soulful scent of bergamot and dreamwood, transforming the bathroom into a lavish hair salon. If you're a fan of Byredo's Gypsy Water or Aesop's Reverence Hand Wash, you are in for a (much more affordable) treat.
The Daily Shampoo foams up generously in the hair, so you can tell you're getting a nice, deep clean. A little goes a long way—but at this price point, you do you. The Daily Conditioner, on the other hand, is thick and nourishing, providing a much-needed dose of hydration. I also highly recommend soaping up with their cleansing Body Wash while you let the conditioner do its work. Not only is it creamy and hydrating, but it also dupes as an all-day perfume.
The true test, though, was the finished product—and it did not disappoint. Post-shower, my wet hair felt supremely clean and moisturized. Once dry, it was even better: thick, smooth, and bouncy. For the cherry on top, I finished with the Body Moisturizer, which went on like butter. Absolute perfection.
Clean hair, clean conscience
The best part about California Naturals is that they use the same ingredients included in "luxury brands" but without the markup. With 90% naturally derived ingredients like agave nectar, sunflower extract, avocado butter, olive oil, coconut milk, and more, all of their products consist of high-quality formulations that are safe for the whole family. They even make a two-in-one option for a quicker, worry-free clean that little ones and men will love.
Staying true to the California ethos, California Naturals is also environmentally friendly. Everything is ocean and reef-safe, vegan and cruelty free, and packaged with 100% recycled bottles. Plus their products are made without sulfates, parabens, phthalates, or silicones—check, check, check, and check!
Add to cart
It used to be that you had to spend an arm and a leg to maintain a clean hair care routine—and the catch was you had to use the products sparingly. But California Naturals has flipped the market on its head, raising the bar across the industry. Since using California Naturals for the first time, I haven't looked back. But the only way to know for sure is to try it for yourself. As of July 9, the line is officially available for sale direct to consumer and at Target. Happy showering!

Ryan Brady
Ryan Brady is a Freelance Writer at mindbodygreen. She received her B.A. in Visual Arts from Yale University and her M.A. in Clinical Psychology with concentration in Spirituality and Mind-Body Practice, from Columbia University.
Ryan is passionate about holistic health, fitness, and spiritually-centered living. She loves using her knowledge and personal experience to help others improve their well-being. She brings this passion to her writing, as well as to her work at the wellness centers she owns in Atlanta, GA. When she's not working, Ryan can be found traveling, spoiling her dog, or experimenting with gluten free, dairy free baking.