This MD Lost 100 Pounds: Here's How She Keeps It Off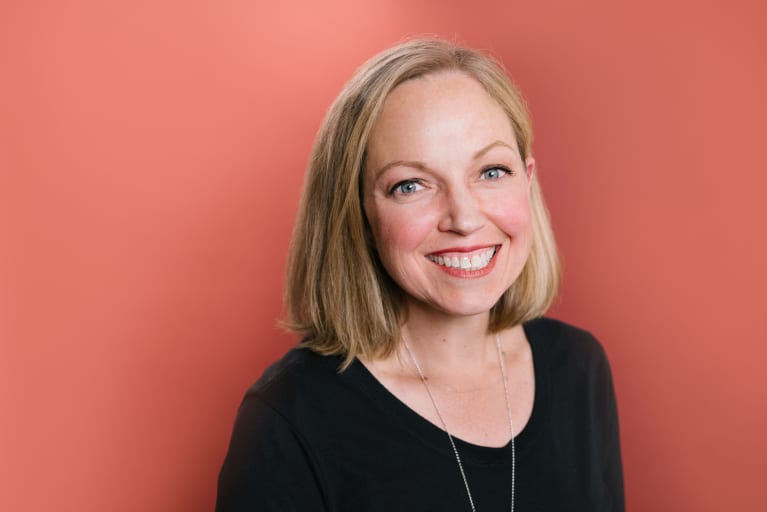 Carrie Diulus, M.D., is a unique individual in the medical field, to say the least. Not only is she one of just a handful of board-certified female orthopedic spine surgeons in the country, but she also wholeheartedly believes in using a holistic approach with every patient she sees—not something we usually see with traditional orthopedic surgeons.
In line with her integrative approach, Diulus views diet and nutrition as essential components for recovery. She tells me on this episode of the mindbodygreen podcast that metabolic flexibility is the key to preventing type 2 diabetes, and she also believes in diet's role in helping people recover from major surgeries (hint: It's all about inflammation).
As a type 1 diabetic who lost 100 pounds herself, Diulus (who is also featured in our Complete Guide to Juices and Smoothies class) also knows exactly what it's like to embark on a weight loss journey, as well as the difficulty people face in keeping that weight off.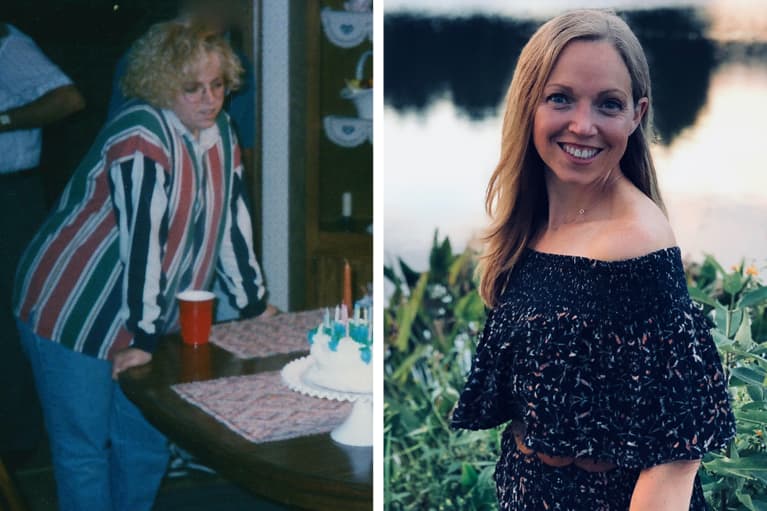 Here, she offers three tips on what especially worked for her, as well as what she recommends to her patients trying to lose weight before a major spine surgery. Whether you suffer from type 2 diabetes or simply want to shed pounds in the new year, these doctor-approved tips will help you get started:
1.
Find out what works for you, not others.
We know that an optimal eating plan looks different for everyone, and Diulus believes that finding what works for you specifically is key to maintaining weight loss. Sometimes we can become caught up in what works for other people, when your body might respond in a completely different way.
Diulus explains, "Some people do amazingly well on a low-fat, plant-based diet, and some people do great on a carnivore diet. It's about figuring out what works best with your body and how you feel the best." Diulus is partial to a plant-based keto diet, as she feels that this eating plan works best for her blood sugar levels. However, she realizes that there's a spectrum when it comes to diets, and people can tweak a traditional or plant-based keto diet to a way that fits their specific body's needs.
Aside from diet, Diulus mentions that exercise plans are also incredibly personal. Sometimes people find that working out intensely and eating more calories leads to better weight management, while others feel that an intense workout wreaks havoc on their appetite.
"For me, oftentimes, the more I move, it slows down my metabolism," she says. "It becomes paradoxical, and I'll start to need to eat fewer calories as I get into that overtraining."
As with diet, it's all about experimenting and finding what works for your own body and needs, according to Diulus.
2.
Find a strong support system.
Arguably the most important factor for sustained weight loss, says Diulus, is having a positive support system with you on the journey. Diulus acknowledges that there is a judgment associated with obesity and a notion that losing weight is as simple as a math problem: Just eat less and move more. When in reality, it's not so simple.
"We need to take the moral judgment out of how people feel about their weight and partner with them. And when people are struggling, we need to really help them figure out how they can be successful," Diulus notes.
When people feel supported on their weight loss journey, Diulus says this support can have significant effects not just on their mood but on their results as well. And without a positive support system, even the strongest of diet plans and exercise regimens can fall apart.
"Having support is really important. If someone's spouse pushes against their diet, they don't succeed nearly as well as when the family partners with them," she says.
3.
Make sure to manage your stress and sleep levels.
"Stress and sleep matter a lot," says Diulus. We know how important stress and sleep are for our holistic well-being, so it makes sense that the two have such a significant role in weight loss itself.
In terms of sleep, Diulus notes that her insulin requirement will actually increase if she is underslept, no matter what she eats. That said, getting some shut-eye is essential for healthy weight loss—if you have poor sleep, even the healthiest diet in the world won't be as effective, according to Diulus.
On the other hand, Diulus notes that stress can lead to issues like emotional eating, which makes it more difficult for you to maintain weight loss. "For me, losing weight was probably easier than keeping it off. And stress had a huge role," she says.
However, Diulus encourages you to acknowledge when you feel stressed rather than attempting to eliminate your anxiety entirely. "When we try to de-stress our lives and try to live in this blissful state, it actually increases our overall stress and anxiety because it's artificial," she says.
Rather, we should embrace stressful experiences for what they are and try to grow from them as best we can. It's not a proven science, she notes, but it's something she feels works best for her.
Before you start dieting, you might want to reflect on Diulus' three tips before jumping right in. While these tips do center around eating and weight loss, they're actually quite crucial when it comes to our general health—don't we all want to have a strong support system, a personalized health regimen, and optimal sleep and stress levels? If this holistic approach can help us maintain a weight loss and optimize our overall well-being, consider us on board faster than you can say functional medicine.