The 5 Products Chef & Author Phoebe Lapine Recommends To Everyone
mbg Contributor
By Phoebe Lapine
mbg Contributor
Phoebe Lapine is a food and health writer, gluten-free chef, wellness personality, culinary instructor, and speaker, born and raised in New York City, where she continues to live and eat. She holds a B.A. from Brown University.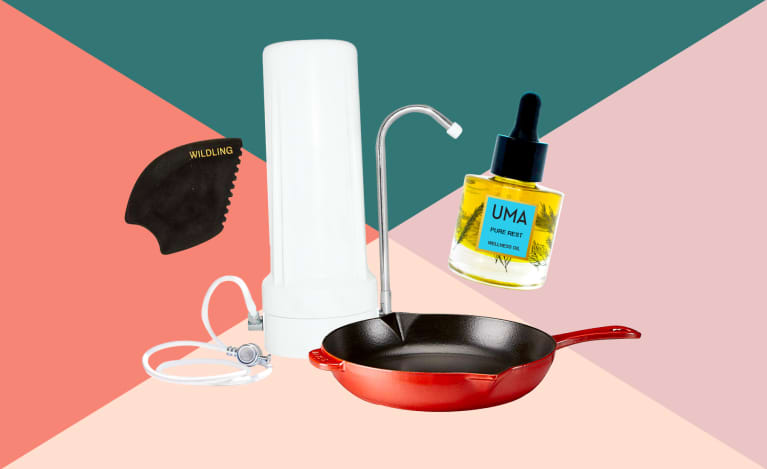 Our editors have independently chosen the products listed on this page. If you purchase something mentioned in this article, we may
earn a small commission
.
Here at mbg, we love getting a glimpse into the habits of the biggest movers and shakers in the wellness world—and what better way to do that than by looking at the products they use on a daily basis? In our latest series, mbg Collective members spill on the tools that help them live balanced, happy, healthy lives—and that they recommend to basically everyone. Next up:
Phoebe Lapine
, creator of the award-winning food blog
Feed Me Phoebe
, author of
The Wellness Project
, which chronicles her journey with Hashimoto's disease, and all around healthy foodie.
Uma Pure Rest Oil
Uma is an organic essential oil company that's ayurvedically influenced. And I'm not kidding you when I say that, when it comes to my entire arsenal of natural sleep aids, one little drop of this Pure Rest Oil on the bottom of my feet (the quickest point of entry for essential oils) works so well—it's an essential part of my nighttime routine. It contains soothing essential oils like vetiver and plant extracts like ashwagandha blended with jojoba oil. Like a lot of high-quality essential oils, it's a little pricey ($85), but it's really concentrated, so one bottle lasts me about six months.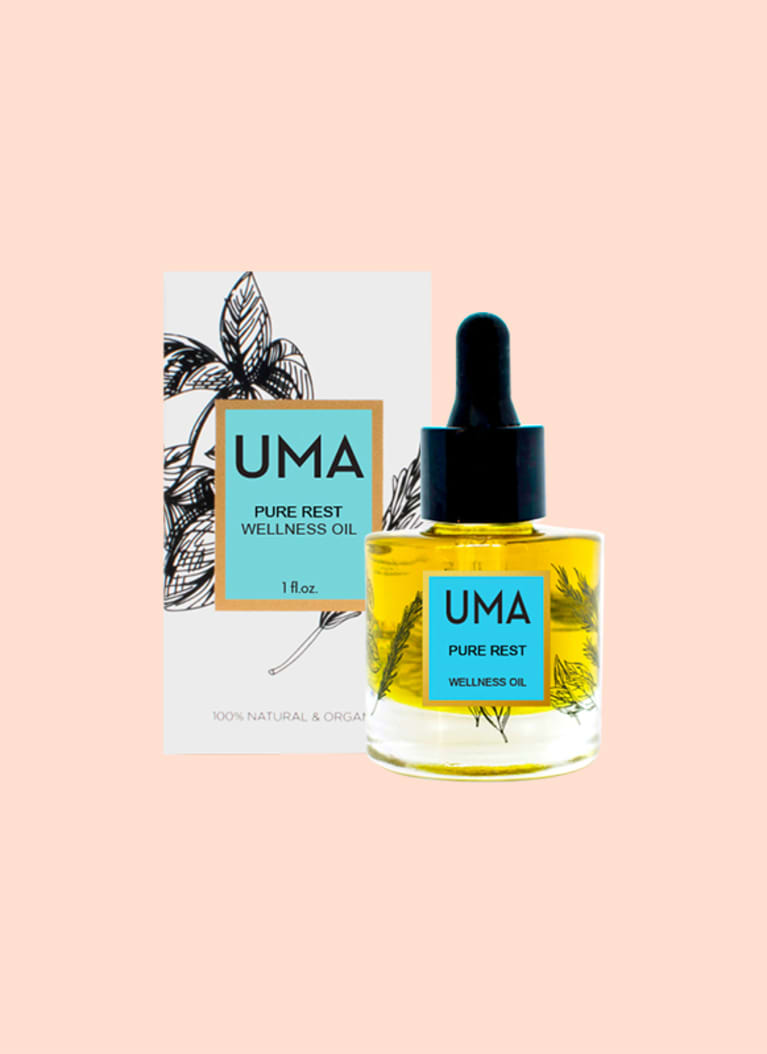 mbg creative + custom
Wildling Empress Stone
I'm obsessed with the Wilding Empress Stone gua sha tool as a dual health and beauty regimen. I feel like jade rolling was the main trend for a while, but I got into gua sha through my acupuncturist for my thyroid health since I've had raging Hashimoto's for the last 10 years. I use it around my neck every morning and night (I do it pretty lightly around the thyroid area) to aid with lymph drainage. It really gets into all those nooks and crannies, and you can rotate the tool depending on where you're using it. Then I work my way up to my face for a little lifting, depuffing, and detoxification action. For anyone looking to get into gua sha, I'd recommend Britta Plug's tutorials.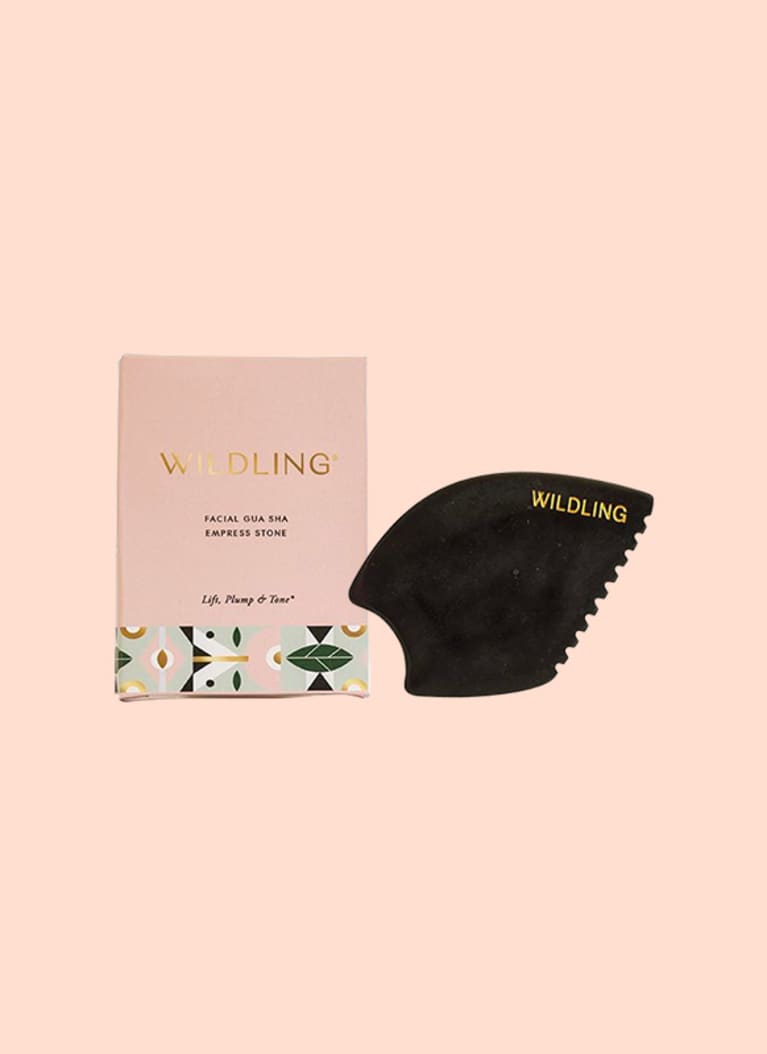 mbg creative + custom
Staub Cast-Iron Skillet
Staub makes some beautiful enameled cast-iron skillets, and they're one of my absolute favorite kitchen items. I get a lot of questions on my site about safe nonstick pans to use, and the thing is, there's really no good options. So I use my nonstick pans at very low heat for certain tasks (basically just scrambling eggs and making omelets), then I use a naturally nonstick cast-iron skillet for everything else. The key to making it naturally nonstick? Season it after every use—rinse it, get rid of food bits with a scrub brush, dry it with a dish towel, heat it up on the stovetop, then rub a few drops of oil into the pan with the towel. Over time, this will create a nice smooth finish.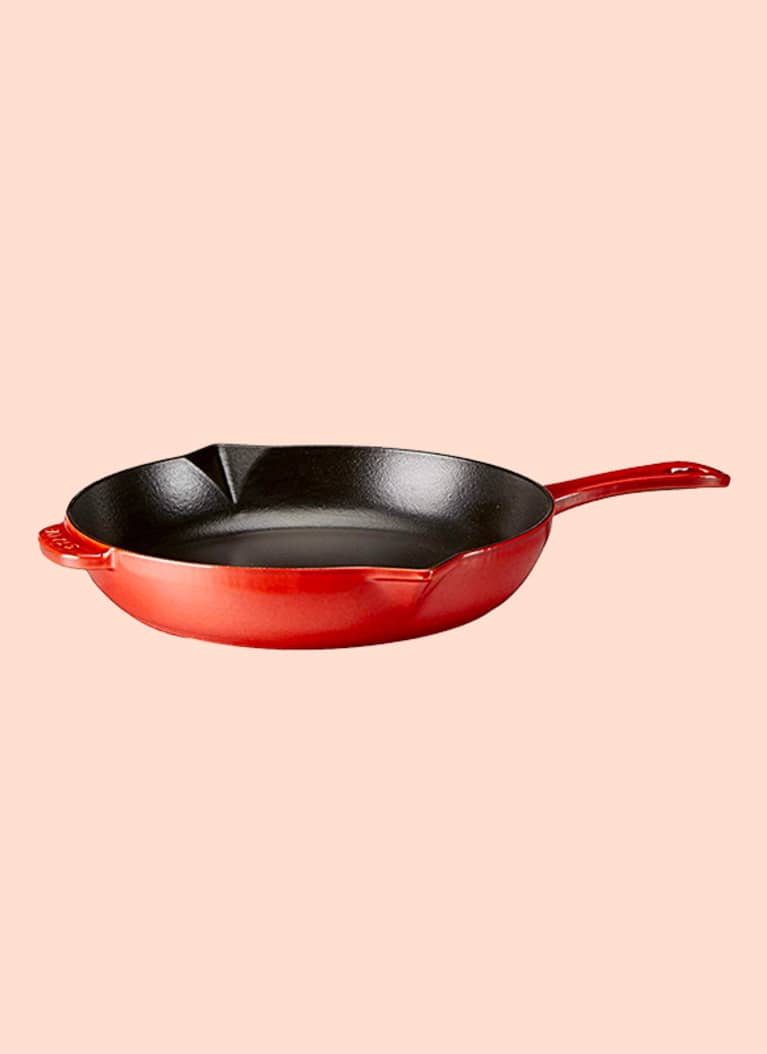 mbg creative + custom
New Wave Enviro 10 Stage Plus Water Filter
I'm a big evangelist of water filters, and I've used this New Wave Filter for a while. It looks and functions like one of the expensive custom ones, but it just sits on top of your counter and attaches to your faucet. It removes over 99 percent of chlorine and other funky contaminants, and its filter cartridge is good for a year, so it's way better than the pitcher-style filters. I use it when I'm making rice or pasta or steaming vegetables—basically for all of my cooking and drinking—which is kind of impossible with pitcher filters since you'd need to keep filling it up.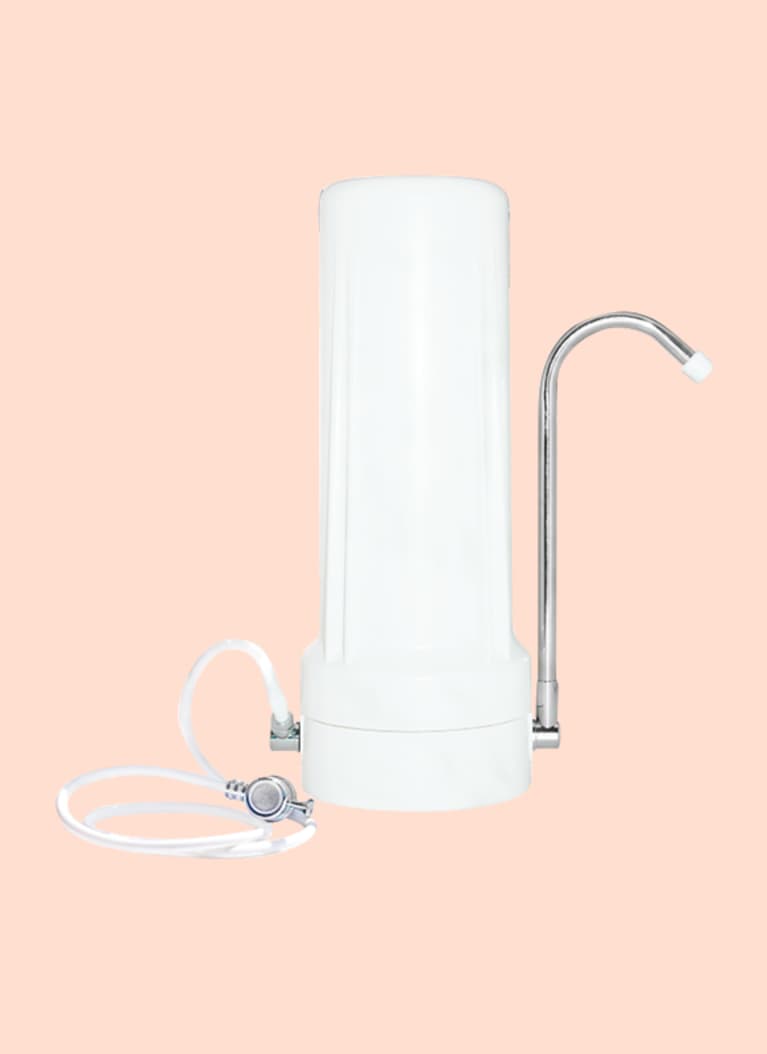 mbg creative + custom
Epica Compost Bin
What's been hard for me in the wellness world, and just as a chronically sick person who's trying to heal, is that there's a lot of waste that gets generated just from all these products. So for my mental wellness and to benefit the planet, I feel very passionately about doing some low-waste things. Two products that help me generate way less waste: my countertop Epica Compost Bin, which has a charcoal filter to neutralize nasty smells), and the TerraCycle Zero Waste Box, which you fill up with basically anything that you don't want to toss but doesn't make sense to donate (like old cassettes) and TerraCycle will find a way to reuse it, upcycle it, or recycle it.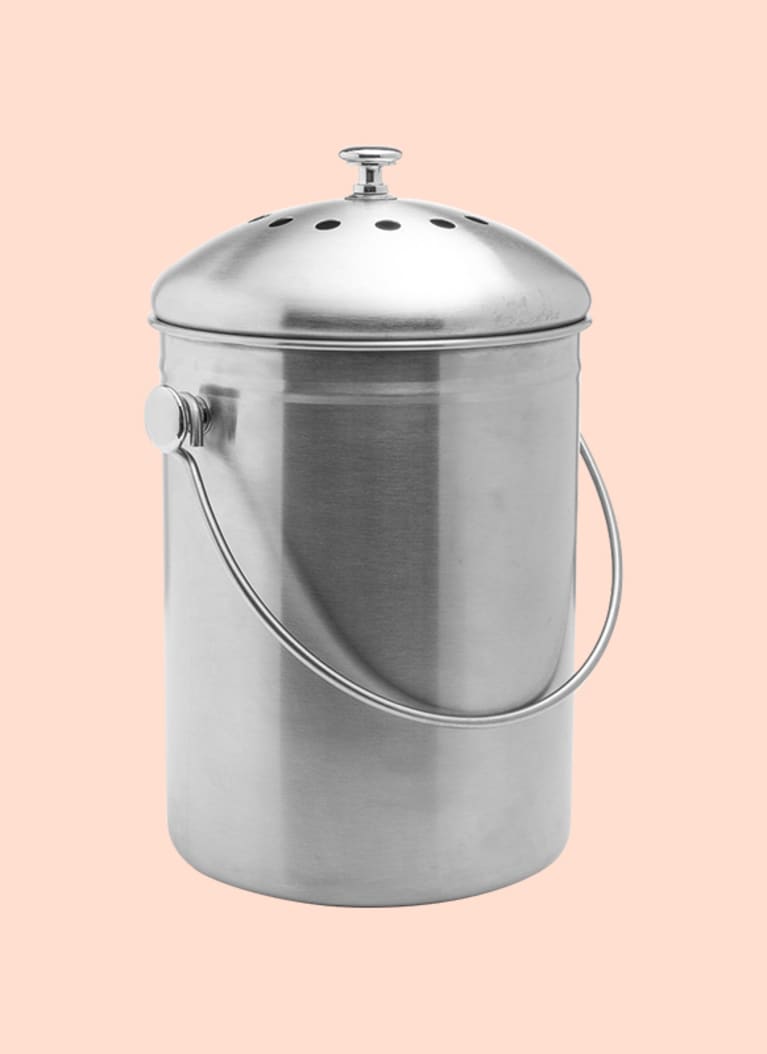 mbg creative + custom