Why The 2020s Need To Be 'The Climate Decade' & How You Can Help Out

mbg Sustainability + Health Director
By Emma Loewe
mbg Sustainability + Health Director
Emma Loewe is the Senior Sustainability Editor at mindbodygreen and the author of "Return to Nature: The New Science of How Natural Landscapes Restore Us."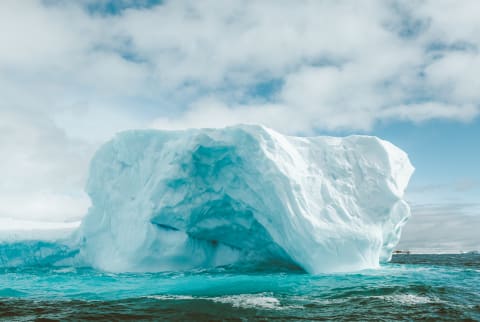 Image by Unite Images / Stocksy
October 3, 2019
Last week, politicians, scientists, and business leaders gathered in New York City for the 11th annual Climate Week NYC. The event always coincides with the United Nations General Assembly, and it continues to scale up as the environmental crisis becomes more urgent. This year, held on the heels of the historic Youth Climate Strikes and Amazon fires, it featured hundreds of events on everything from supporting the transition to electric vehicles to creating less food waste.
Helen Clarkson, the CEO of The Climate Group, the nonprofit that hosts the conference, kicked off the week with a foreboding message: The 2020s need to become the Climate Decade—a time when global leaders take bold and unprecedented action to reverse global warming—if we're going to have any chance of avoiding the devastation outlined in the UN's 2018 IPCC Report.
We're currently hovering at around 1 degree Celsius of warming, and if we want to stave off this doomsday scenario, global CO2 emissions need to drop by 45% by 2030. Many in the scientific community say that this is unlikely, considering our emissions are at an all-time high and still continue to rise year after year.
Ultimately, we need more climate policies from major emitters around the world.
The speakers at this year's Climate Week NYC were united in their message: Unless major changes are made in the next 10 years, the future of humanity is looking bleak. Now is the time to act. According to Lord Adair Turner, chairman of the Energy Transitions Commission, we need to grow the renewable energy sector at three to four times its current pace, totally electrify our roads (aka ban vehicles that run on fossil fuels), and make all plastics completely recyclable by the time the decade's up.
These massive changes won't happen without political buy-in, which is in short supply these days. In fact, governments around the world are now spending $4.7 trillion (6.3% of the global GDP) to subsidize fossil fuels with each dollar, bringing us further from our 1.5-degree target.
José Ángel Gurría, secretary-general of the OECD, summed up this hypocrisy during a Climate Week NYC panel in saying, "Countries are undoing with one hand what they're doing with the other." We won't be able to move forward if there are still financial incentives for staying stuck in the past.
In order to make the Climate Decade a success, major world powers need to increase their climate commitments and decrease their fossil fuel subsidies. Period. But as climate pledges from heavy emitters like the U.S., China, Russia, and India consistently fall short, other countries are starting to lead by example: Costa Rica is on track to emit zero carbon emissions by 2050, and the nation already gets 98% of its power from renewable resources. Spain has also pledged to be carbon neutral by 2050, and Denmark aims to cut its emissions by 70% by 2030.
And in the meantime, local governments and businesses need to make their own commitments.
The vast majority of businesses, too, have made some sort of pledge to become more climate-friendly. As the decade goes on, these will only need to become more ambitious. One major take-away from Climate Week NYC was that their ultimate goal should be to go carbon neutral by 2030 by majorly reducing emissions, not just offsetting them.
The idea is that if major corporations can work the planet into every business decision they make—and prove that it's actually lucrative to do so—the rest of the world will have no choice but to follow since, as former secretary of state John Kerry reminded the audience during his Climate Week NYC address, "The business community is the most credible messenger there is about profitability."
Here's how you can help.
Even if you don't have a spot in government, own your own business, or work for an environmental nonprofit, that's not to say you don't have a role to play in the Climate Decade. We all need to act. "Get angry at people who have more power and aren't using it," Mary Robinson, the former president of Ireland, said during Climate Week NYC of our global responsibility. This means voting in local elections, supporting organizations fighting for our climate, shopping with brands that are making the boldest commitments, and—most of all—always remembering what it is we're fighting for: our future!
The Climate Decade starts now.