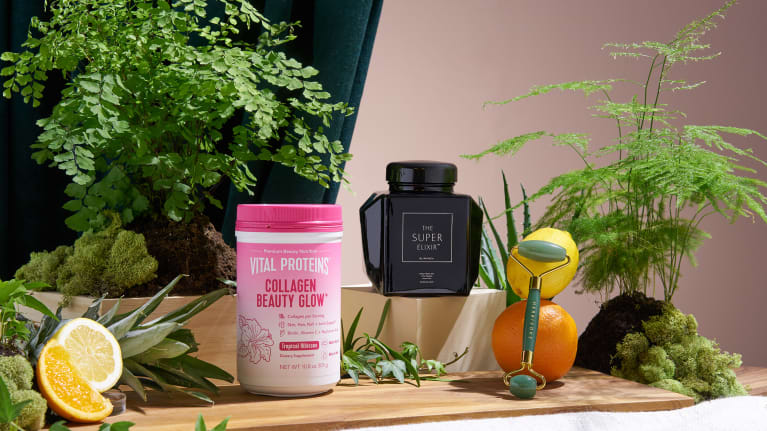 The intersection of wellness and beauty can feel like one big superhighway now, with more ways than ever to get from Point A to Point B. But if you know what to look for, there are certain products that hit the sweet spot: functional beauty buys that help you manifest your best self from the inside out. Below, we navigate three of the most popular wellness products at Sephora.
Shop This Story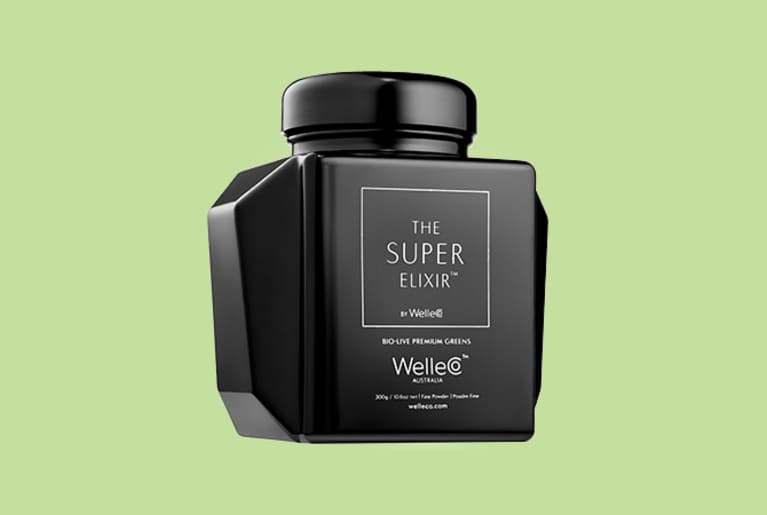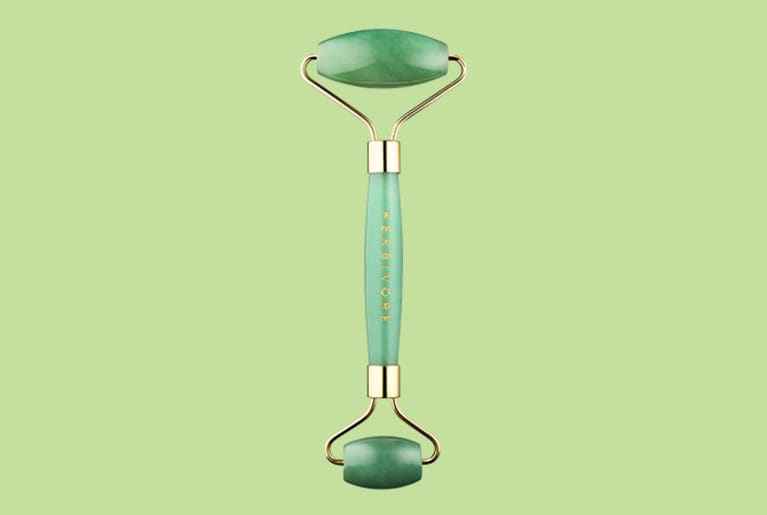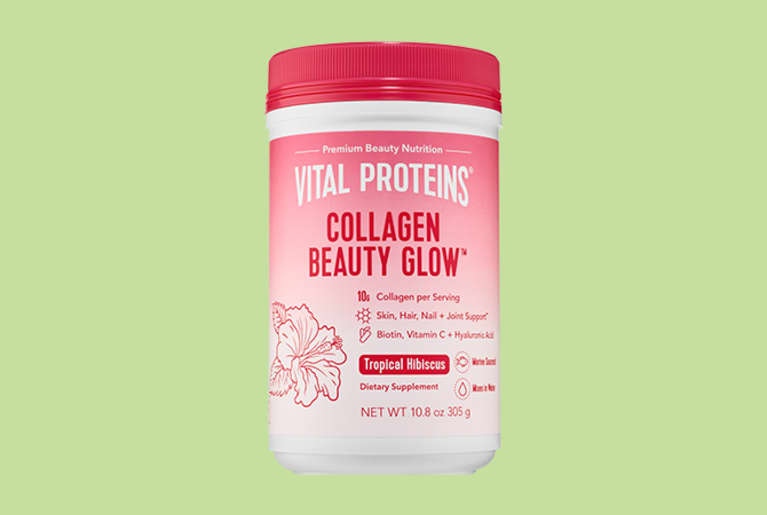 Collagen Beauty Glow –Tropical Hibiscus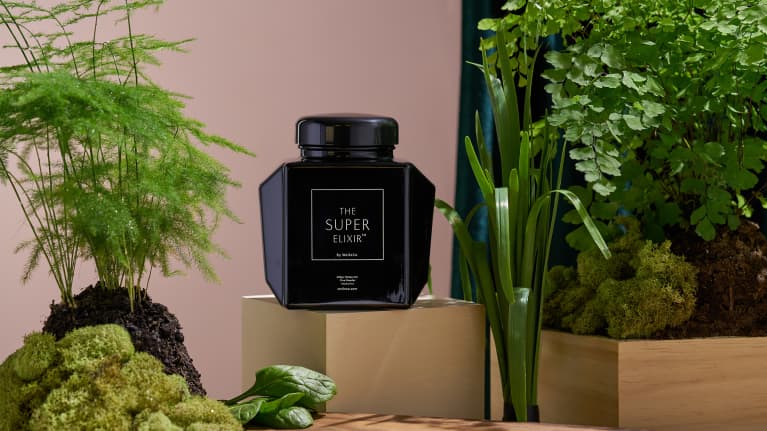 These days, gut health is a front-and-center topic in the wellness conversation, and with new discoveries about its role in our overall health emerging on almost a daily basis, trust us: The subject isn't changing anytime soon. One of the coolest reasons to keep our gut in check revolves around the wonders a healthy gut can do for our skin.
For a dewy complexion, The Super Elixir by WelleCo takes the gut-health route and delivers 45 plant-based nutrients to nourish, visibly firm, and brighten skin, on top of supporting the body's 11 systems. It's an organic, vegan daily dietary supplement (take 2 teaspoons daily with 1 cup of water, coconut water, or in a smoothie)—but you also can think of it as a beauty dust formulated by nutritional doctors.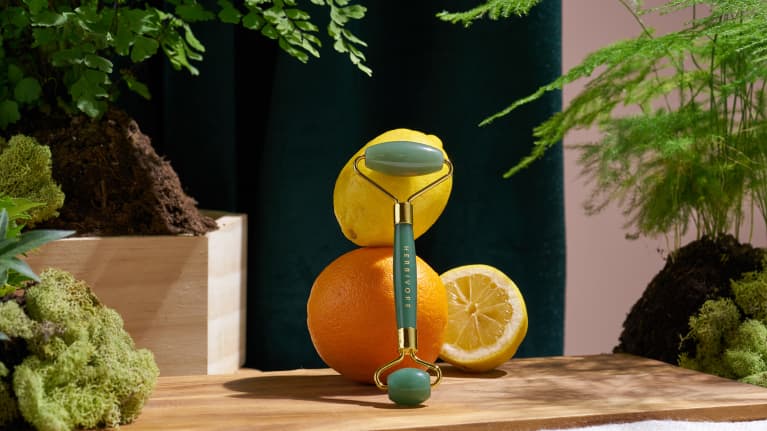 We're all about carving out time for self-care as a way to reset and manage stress—it's truly a wellness nonnegotiable—but even the most faithful #selfcaresunday abiders among us forget to prioritize a little TLC every now and then. So when stress shows up, it can really show up. And as much as we hope it doesn't betray us, our face is often the first to tell the world that yeah, we didn't really clock in a full night's rest.
A tool like this Herbivore Jade Facial Roller not only reduces the appearance of puffiness, but it's one of our favorite tools for nourishing inner beauty, too. Just add a few drops of facial oil, and in minutes, this self-massage will help you feel de-stressed and look radiantly well rested. Follow these gentle steps:
Begin rolling by starting at the center of the face, under the eyes and cheekbones, moving out toward the hairline in short, gentle strokes.
Move down to the jawbone, starting at the chin, and moving out toward the bottom of the ears.
Next, roll above the eyebrows and forehead in an out and up motion.
Carefully use the smaller roller around the eyes.
To end, roll down the sides of the neck and then toward the center of the clavicle.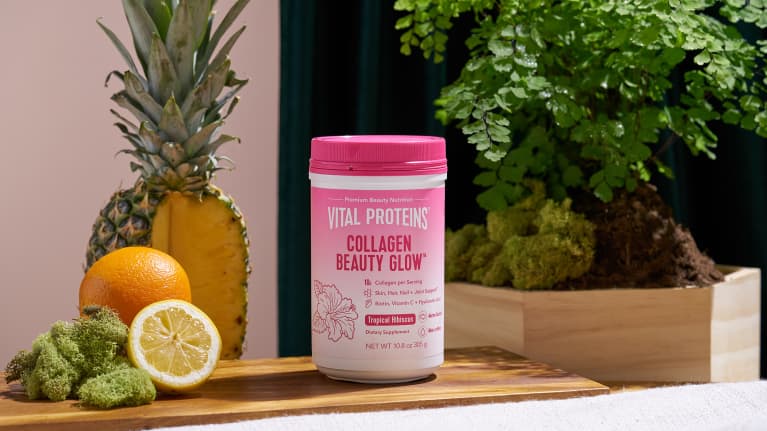 The Skin, Hair & Nails Essential
We love thinking about beauty as not something that's superficial but a self-confidence that radiates from the inside out. And since how we feel and what we put into our bodies are intimately connected, getting there involves making conscious, nourishing choices for our bodies. It's why we read beauty labels like we read food labels, and collagen is one of those ingredients you'll find on the mindful beauty buff's top shelf.
Vital Proteins' Beauty Collagen Glow in Tropical Hibiscus is a fruit-infused blend of some of the wellness world's favorite ingredients—marine-based collagen peptides and probiotics—with the beauty world's own superstars, including hyaluronic acid, biotin, and vitamin C. The formula supports optimal collagen production for glowing skin, healthy-looking hair, and strong nails. But the best part might be that it tastes like the vacation you want to take right now: Think hints of pineapple, hibiscus, and lemon, so it's incredibly easy to add two scoops to your favorite beverage once or twice a day.